It's no surprise that the digital agency industry has seen tremendous growth in the past few years. This growth is led mainly by the increasing demand for digital marketing services worldwide.
The global market for digital advertising and marketing was estimated at US$350 Billion in 2020 and is projected to more than double to US$786.2 Billion by 2026.
Marketing agencies play a vital role in helping businesses gain visibility and stay up-to-date in the ever-changing digital landscape. 
But how can your agency thrive in a crowded market? Oliver Wood, CEO of PWD (Perth Website Design), found a way. His agency created a powerful client acquisition strategy in a small, crowded market located in Perth, Western Australia.
Communicating Intangible Value of Digital Marketing 
Wood's interest in advertising started in the days of a physical phone book and making cold calls with an "old school" phone.
"I picked up the yellow pages and literally started canvasing local businesses," Wood laughs. " I started talking to business owners and told them I can generate leads by building them a website."
PWD grew organically by word of mouth in the early days and as their agency scaled over the years, they added more services like social media, lead generation, radio ads, TV ads, and more. 
"We went through all the trials and tribulations of a startup," Wood admits. "We needed a point of difference in the marketplace. Especially because it's difficult for clients to understand the activity that's being done for them in a digital world. They can't touch it, feel it or see it. Especially for some of the more traditional clients."
Some startup agencies not only face the challenge of finding a niche for their agency but also educating clients on the intangible value they're delivering through digital advertising.  
Luckily, digital marketing is measurable. 
 And that's where good reporting came in for PWD. Although reports contain numbers and graphics that may overwhelm some clients if not handled correctly, they also offer insights into how your agency's efforts actually create real-world value. 
"For some clients, there's this idea that what we do is all hocus pocus," Wood laughs. "They wonder if we're actually doing anything and that's where reporting became paramount for us.
Overcoming Challenges Posed By High Competition 
"I bought an office three or four years ago that was slightly out of town. There was no signage and it was in an industrial area of town. After a few years, I came to the conclusion that I needed to be back in the city with the movers and shakers," Wood says.
After returning to the city, he realized that he forgot the impact of a physical sign on a high-traffic highway. The sign was a physical representation that clients (especially ones with large budgets) could trust PWD with their advertising. 
"We always want to be real and genuine. It's not about distinguishing ourselves from the kid in his bedroom who just took a course and thinks he's going to sell something. It's about being accountable and having that integrity. And that comes from branding–physical or digital," says Wood. 
In addition to branding, Wood knew that his agency needed to deliver value with an intelligent and talented team. Because of their geographical location, Wood knows that competition is high, which makes it near impossible for their agency to niche into a specific industry, but more so focus on their skillsets.
In fact, the IAB Australian Expenditure Report states the digital advertising market recorded a 24% growth increase at the end of 2021. This is the strongest since 2016 with an $11.4 billion online advertising expenditure.
And for reference, here is a screenshot of the digital advertising agencies in Perth, Western Australia: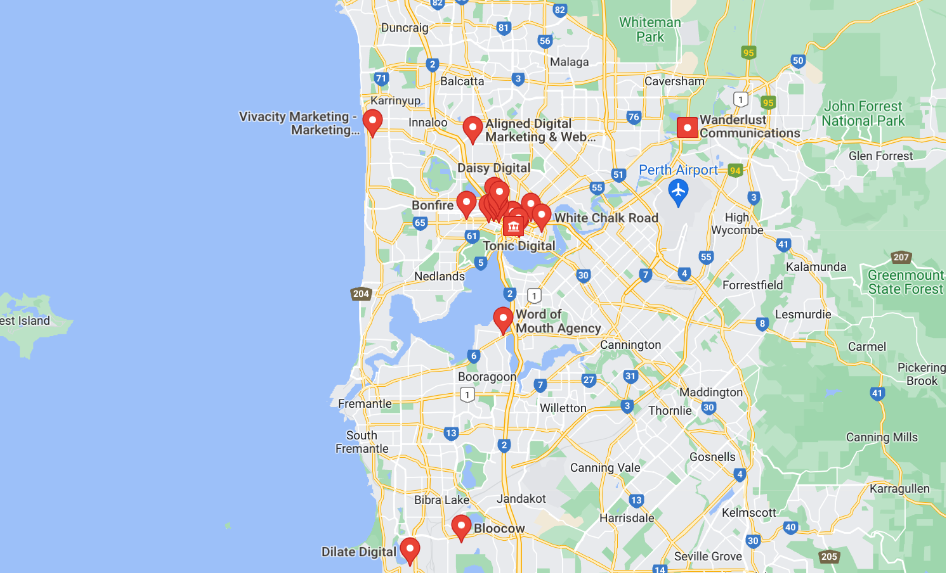 "It's very difficult to distinguish yourself from another agency because we all say 'hey we're going to get you amazing results," says Wood.
He hesitated to create a niche in service-based businesses like home building, for example, because of the "clique" mentality in Perth. 
"Very quickly they say 'I don't want to work with you because you work with x, y, z.' So that's an issue we've faced," Wood says. "I see the benefits in niching down, but the competition here is quite fierce among us and our clients with their competitors." 
Wood knows that it comes down to maintaining a transparent client relationship and understanding what their long-term KPIs are. 
That's why they decided not to focus their niche on a particular type of company or a specific service, but on the needs of a particular client size. 
Finding the Right-Sized Clients
Although clients with smaller budgets helped PWD succeed early on, he began to realize that it took the same amount of time to manage clients with larger budgets. 
After going through all the proper funnels (interpreters, developers, getting access, etc.), a "simple" client request that usually took 20-30 minutes turned into days.
"We were burning so many hours with these very fickle, unimportant tasks that just weren't making money," admits Wood. "That's probably the biggest thing to realize as an agency. You have to recognize and avoid the clients that cause more stress," says Wood.
Turning away clients is never easy for any type of business, but when it comes to his team, Wood is not willing to jeopardize their success and wellbeing. 
"Sometimes you have to decline to work with a client either from a morale point of view, mental health point of view, or if they're going to burn out your team. If you throw a toxic client into your account management team, then that creates negativity and stress, and then they start not wanting to come to work or go looking for other jobs. So it can be really damaging," says Wood.
There will always be pros and cons to focusing on any sized client and you'll need to make a decision based on your agency. But this is something that many entrepreneurs go through. Here is a list of pros and cons associated with larger, higher-paying clients: 
| Pros | Cons |
| --- | --- |
| Large clients provide indirect benefits like testability and quality assurance, which may be beneficial as you grow your business.  | Large-budget clients give less flexibility compared to 20 smaller clients that give flexibility and leverage to split revenue across the board.  |
| Focusing on fewer, higher-paying clients that equate to the same value as 20 smaller ones means less admin work and a lower level of effort from your team overall. | Having 3 large clients, for example, can be too small of a number in the early stages of scaling your agency. The loss of a single client will result in a significant financial impact. |
| As your agency scales, having larger clients becomes less risky as you'll have smaller clients to balance things out.  | If you focus solely on large clients, they have the potential to become domineering once they realize your company's fate is in their hands. |
Identifying Client 'Red Flags' To Scale 
So how does PWD 'vet' their clients? They identify any potential "client red flags." 
"It's kind of like dating," Wood laughs. "If you start to see red flags on the first or second date, end it there. Because they're only going to get worse. That's when they should be on their best behavior." 
Over the years, PWD has learned that "smaller fish" or lower-paying clients were not worth having a dedicated employee to chase them around–especially for small services like hosting fees, etc. 
"Collectively, they add up to a significant sum of money and by putting that in direct debit, it stabilized cash flow for a while. But we were spending time on tasks that just weren't making money," Wood states. 
Another red flag Wood identified is clients who have jumped from agency to agency. Especially if it sounds like those previous agencies haven't done a terrible job. 
"I literally tell my staff if they spot a bad apple, don't bring it in and let it poison the rest of the team," says Wood. 
For PWD, it's not just about making the sale. Their sales team understands that they cannot simply make the sale, send the communications plan, throw the grenade and then say, "see ya later," to the rest of the team. It's all about maintaining that team mentality and vetting the size and quality of the potential client.
Building (and Retaining) A Successful Team
Acquiring clients only goes so far if you have no staff to manage them! And Wood understands that PWD is only as successful as his team is. 
In the early stages, Wood tested outsourcing models with an office based in Bangkok. It gained a lot of traction and success, but the communication is what made the model unscalable. 
"I would assign a task to a team member, and they would complete it to a T, but that was it. They wouldn't think of what's next or have the initiative to go above and beyond. They were very task oriented. Being able to communicate our needs clearly and managing that office remotely proved to be very difficult," says Wood. 
So Wood inevitably closed the Bangkok office and focused on scaling the team in Perth. He took a huge leap of faith and created an incentive program that would not only motivate and retain his staff but also encourage them to go after clients with larger budgets. 
"It's pretty cool because it created this kind of tribal bonding together with a mindset of 'get it done' and that we're all in this together," Wood added. 
Wood sets a goal at the beginning of the year and tells his team if they meet that goal, they will not only receive a bonus but choose a trip or some other fun reward like renting a superyacht. 
"It has massively changed the mindset of the team. There's no 'me' or 'I'. If we band together and reach our target, we're all going to win together," says Wood.
Focusing On A Future of Growth
One sign their approach is working is that PWD is outgrowing their current space. When Wood purchased the office space ten years ago, he thought he was biting off more than he could chew (which is a challenge for many agencies). How do you know when to scale? And if you do it too soon without enough employees to fill the space, what do you do? 
They're reorganizing their office space to allow for more employees to join the team, but that will only take them so far.  
Granted, it's a good problem to have. In a competitive space, with a specific focus on high-value clients, PWD continues to grow. 
The next step? Wood has focused his efforts on promoting PWD more which he believes will allow them to scale the agency in the Eastern state markets which contain a higher number of his ideal clients.
"It's been a big part of my marketing strategy to promote PWD itself," says Wood. "We've gotten a taste of some Eastern Australian clients and we're really looking forward to taking on more enterprise-level clients that want a full-service offering."
Having developed a repeatable process and a clear business focus, Wood is confident that he will take his Perth-based agency and make it just as successful in the equally competitive markets of Sydney, Melbourne, and Brisbane.
And he plans on taking his tried and true reporting platform along for the ride. 
"AgencyAnalytics quite quickly became the industry standard," Wood says. "And when clients came to us, there was less of a learning curve, which was great. There are definite benefits to clients understanding reports and marketing terms."
PWD would set up a dashboard within AgencyAnalytics to include all of the important integrations like Google Analytics, social media feeds, and ranking health reports. Even if the report was laid out a bit differently than the last agency, clients were still familiar with the format. So, if there's one thing that the success of PWD teaches us is the importance of focus. Whether your agency specializes in a particular marketing tactic, a specific industry niche, the ideal client profile, or building a world-class team, it's the focus that matters.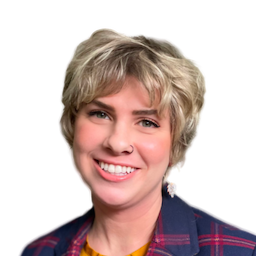 Richelle Peace is a joyful writer with a degree in Journalism. She loves writing web content, blogs, and social media posts. Whatever the topic, she's fascinated by learning and sharing.
Read more posts by Richelle Peace ›
Try AgencyAnalytics risk-free for 14 days. No credit card required.