Jessica Tappana always thought taking a sabbatical was a "pipe dream". As the leader of both Simplified SEO Consulting (a successful digital marketing agency with more than 200 clients) and a busy psychotherapy practice, stepping away seemed like an unrealistic prospect.  
But after two years of careful planning and commitment to the goal, Tappana is about to make her dream a reality. This year, she will set sail, embarking on an extended adventure with her husband and two children. 
| Name | Agency | Agency Stats | Location  |
| --- | --- | --- | --- |
| Jessica Tappana | Simplified SEO Consulting  | 10-20 Employees, 200+ Clients, Est. 2018 | Missouri, US |
Tappana will be occasionally touching base with the team, but largely offline while she spends time with her family, explores distant ports, and experiences new cultures aboard a world cruise. They'll be visiting 52 destinations in 31 countries before docking and spending an additional month exploring Berlin, Paris, the French Riviera, and Athens by foot. 
Sounds dreamy, doesn't it?
Stepping away from your business–for any amount of time–is a daunting concept. With so many things that can go wrong in your absence, embarking on a sabbatical takes careful planning to ensure that you spend your time relaxing and enjoying rather than worrying and micromanaging.
Here are the four strategies Jessica Tappana implemented to take some much-needed time off from her business. 
1. Choose a Niche You Know Extensively 
Like so many other new clinicians, when Tappana completed her master's degree in social work and started her own therapy practice, she struggled to attract new clients. She quickly identified SEO as a tool to nurture new inbound leads, and began reading every book she could get her hands on, listening to marketing podcasts, and spending long nights figuring out how to write meta descriptions.  
After applying her newfound SEO knowledge to her site, Tappana started receiving interest from new clients who had found her online. Her colleagues took notice and began asking her for help to optimize their practice websites. It was at this point that Tappana recognized there was an additional business opportunity available in digital marketing for the mental health niche. 
Without the same marketing budgets as larger, more established practices, a business background, or any marketing training, therapists are left without anyone to teach them how to gain new therapy clients or grow their practice. 
"Sometimes therapists are working with clients that are a bad fit, just because they're having trouble finding enough clients to fill their schedule," Tappana explains. "Marketing and SEO isn't their area of expertise, and they're so scared of when the next call is going to come."
Simplified SEO was founded to assist counseling practitioners in growing their client base by showing up for the right keywords in their specific mental health field and geographic location.
Tappana's expert knowledge of the counseling field has made it easier to predict client needs and create tailor-made service offerings accordingly. These package programs can then be easily run by Tappana's team during her absence (more on this later).
Image: The Simplified SEO Consulting website homepage speaks directly to their ideal clients' pain paints. 
As compared to their agency competitors, who offer one-size-fits-all SEO solutions across a variety of industries, Simplified SEO has the unique advantage of understanding mental health vernacular. Their team's experience in the mental health field means they offer custom services tailored to the needs of private practitioners, a key differentiator for their brand.
Having in-depth knowledge of the mental health niche makes it easier for the Simplified team to focus campaigns and processes around frameworks proven to work in the niche, giving Tappana peace of mind temporarily stepping away from her business.
2. Train Your Team Extensively
Determining a niche for your agency is one thing, but hiring experts within that niche is quite another. 
To be able to step away from her marketing agency, Tappana needed a team that would be well-versed in not only SEO but also the mental health industry. 
Building a team equipped with contextual knowledge, like understanding the intricacies of a therapy practice, the smaller budgets practitioners often have at their disposal, and specific therapy terms and language were all important hiring factors for Tappana when building her ideal team. 
Accordingly, Tappana created a unique hiring strategy that prioritized these requirements from the top down.
"We hire people with education in mental health, generally, not digital marketing," Tappana explains. "Everybody we hire has a bachelor's or master's degree in psychology, social work, or a closely related field. It really sets us apart because we know the field well." 
Like any innovative strategy, this hiring philosophy has presented Tappana with both benefits and challenges. While she can rest assured that all her team members have an understanding of their clients' business model and target audience, Simplified SEO has had to develop an in-depth screening process and lengthy training phase to address some employee turnover issues.
"Sometimes people get into it, and they say, 'This isn't for me. I'm not actually that interested in digital marketing.' So, it's been more difficult for us because we're not hiring people who know they love digital marketing. We're hiring people who know they love mental health," Tappana shares. 
To meet this challenge, Simplified SEO's hiring process is rigorous and includes questions and test projects to gauge how willing applicants are to learn digital marketing skills and thrive in a marketing agency culture. 
"The nicest business owner in the world doesn't always speak nicely to our staff when they're feeling really triggered," Tappana explains. "No matter how many times we tell them what timeline we expect for ROI, the client's anxiety spikes, and they speak from a place of anxiety." 
As part of the hiring process, Tappana and the leadership team ask questions about how the candidate would handle these types of situations, should they encounter one. 
"We're trying to figure out if the candidate is going to be super defensive, if they're going to take it so personally that they can't sleep at night, or if they're going to be able to respond professionally and then go process it with our team and get some support," she says.
Once the right candidate is chosen, new hires embark on an internal 3-month training program that fast-tracks their SEO knowledge and expertise. The training is followed by "buddy optimizing" where employees begin work on client sites under the careful supervision of another team member. During this time, the new employee works the same hours as the trainer to receive feedback and attend frequent meetings. 
"Our staff is used to getting very direct feedback, and a lot of it," explains Tappana. "To the point where they don't get anxious about feedback anymore, because they're just so used to getting feedback from each other and from various members of the team. We really try to normalize that." 
Image: Simplified SEO's Chief Operating Officer, Danica Wolf, will be in charge of daily operations while Tappana is away.
3. Set Up Systems To Run In Your Absence
"When our clients grow their business, they also grow their confidence," Tappana smiles. "I care very deeply about their success and want the services we deliver to be high quality, even when I'm not here." 
To ensure her clients continue receiving high-quality work without her overseeing daily operations, Tappana implemented systems that would run without interruption during her absence. Most importantly, this has included packaged service offerings that provide her team with a clear blueprint to follow to keep agency clients happy and continually progressing toward their goals.
These packages help Simplified's clients gain a deeper understanding of the value of SEO services and how their practices' bottom line is impacted. 
Private practice owners know the importance of investing in SEO, but just need a little extra hand-holding to feel comfortable with the expenditure.
"Therapists are very anxious about spending money on marketing, especially on something like SEO that takes time to see results," Tappana shares. "So, that education and support piece has been really important at our agency."
Simplified SEO's "Done-For-You" 6-month program was built to proactively address the most common client concerns Tappana noticed different milestones throughout the client life cycle and used them to build a repeatable model.
The program is broken down into stages, with each stage providing targeted education and services to address the specific concerns that tend to arise at that time. 
Stage 1: Introductions
The duration of the first stage is approximately two months long. The client receives basic SEO education, the team sets realistic client expectations, and a timeline is drafted for when the client should expect to see results. 
The client is also told about typical ranking factors and what Simplified SEO will do if the client is not getting results in a few months or toward the end of the 6-month period. 
Stage 2: Address Important Topics and Client KPIs 
Around the three or four-month point of the program, the team has a better understanding of what is working and what's not, and it triggers them to recommend specific service options to address their clients' challenges and optimize the program.
Since this stage is generally when clinicians begin receiving inbound calls from new clients, Simplified SEO focuses a lot of time here on tips for converting leads once the phone starts ringing. It's an added step that ensures that clinicians are not only receiving new leads, but landing new clients, which naturally reflects well on the agency. 
Having these proactive milestones in place means that Tappana's team is anticipating rather than reacting to client needs, and thus continually supplying a high level of service and support.
Stage 3: "Warm Hand Off" Into Alumni Program
Once the client has received their education during every stage of the 6-month program and is happy with their ranking results, they're moved to a less intensive alumni program.
Having the alumni program in place retains clients for additional support past the initial 6 months. The idea for the program came in response to feedback from clients who wanted to remain connected after "Done-For-You" was completed.
"Although clients are saving lots of money, they still wanted some communication from us," Tappana says. 
The alumni package includes access to office hours where Simplified SEO clients can stop in four times a month to ask more questions. An added bonus? Clients retain their ongoing reporting from AgencyAnalytics. 
"If clients stay on as alumni, they get to retain access to their data dashboard through AgencyAnalytics," Tappana explains. "If they choose not to stay on with an alumni package of some kind, but later on request additional services, we charge another onboarding fee because there's work that goes into rebuilding that dashboard."
Tappana says creating this alumni package has significantly improved client retention at Simplified SEO. 
4. Empowering Your Team With Trust
In addition to Simplified SEO's client programs, Tappana also set up a solid leadership structure that could stand on its own while she travels:
COO: runs the day-to-day operations

Admin/Personal Assistant: support for COO and Tappana 

"Done-For-You" Coordinator: responsible for their turn-key program 

Training Coordinator: delivers SEO training for employees
This purpose-driven structure facilitates Tappana's travel plans as it promotes Simplified's internal procedures without her direct involvement. Her leadership team has strategic responsibilities and is empowered to give direction and guidance to the rest of the team in her absence.  
After establishing processes and structures for her agency clients and employees, Tappana is now putting her absence to the test with a trial run. 
"We've been planning this for about two years," Tappana says. "But by September 1st, our goal is to act like I'm already on the boat, and everything will essentially function without me."
During their lengthy planning phase, Tappana had many conversations with her team members to identify the events and tasks where the agency may need her continued involvement. They also identified events and tasks that could run without her. From there, they built a schedule that removes her from redundant tasks while facilitating her involvement where it matters most.
Image: Jessica Tappana, owner of Simplified SEO Consulting, announcing her sabbatical during a previous boat trip.
To simulate her time away, during the trial run, Tappana will be available by email and virtually attend meetings two days a week, but will no longer be physically present. It's been nerve-wracking for Tappana, but all the work she's put into planning has prepared the team.
"I told my team that this was my dream, and everyone was so supportive. We started making a list right then and there of everything that needed to happen, and I asked them, 'What else am I missing?' and they said, 'We've got this. Trust us,'" Tappana shares. "I told them I will not be nearly as available, but they feel comfortable with it, and so do I." 
It goes to show: regardless of how much planning and strategizing you've completed, the final step will always be trust. Trust in yourself that you've hired the right team members; and trust in your team to get the job done.
Slow and Steady Growth Goals
Tappana officially leaves for the Red Sea in December 2023. Rather than doubling down on expansion, Simplified SEO will be focusing on honing existing processes during 2024, a task that aligns perfectly with her travel time. 
"Year after year, we've doubled in size, so I decided we needed to pause and make sure that we're really solid on all of our processes, we're doing a better job than we've ever done training people, and that everyone has more support," Tappana smiles. 
Although it takes a lot of planning to take an extended leave from running your marketing agency, it is possible. Tappana is proof of this. 
Before sailing off, she offers some priceless advice for other agency leaders to prioritize their own goals:
"If you don't act on your dreams, that's exactly what they'll remain–dreams. Communicate with your team, try new systems, learn from your mistakes, and find what works best for your agency. Watch your business grow while giving yourself the freedom to enjoy a healthy work-life balance."
Image: After a successful cruise retreat in January 2023, The Simplified SEO team has decided to make it an annual initiative for professional development. From left to right: Danica Wolf, Winnie Youger-Rash, Mary Walker, Jessica Tappana, Sterling Humburg-Cage, Lynsey Heskett, and Jasmine Jaquess (not everyone made it into the picture, and the team has grown since).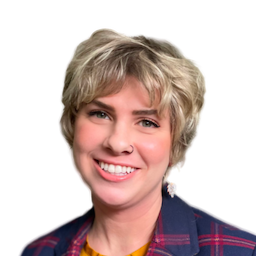 Richelle Peace is a joyful writer with a degree in Journalism. She loves writing web content, blogs, and social media posts. Whatever the topic, she's fascinated by learning and sharing.
Read more posts by Richelle Peace ›
Try AgencyAnalytics risk-free for 14 days. No credit card required.