Terrayn Dispensary Marketing took on an industry niche that many are afraid of. Despite this, they have built themselves from the ground up with nearly 400 clients in just a few years, building credibility in this space.
And to do that, they had to tackle a unique niche that is riddled with uncertainty and legislative restrictions.
Let's take your typical client as an example. What would your agency do to try and get local clients to the top of the SERPs? We're going to guess that paid search ads would be part of your strategy. But what if it's not an option because Google simply won't allow it? 
That's just one of the challenges facing cannabis marketers in today's restricted digital spaces. 
Things can get extremely complicated when it comes to cannabis marketing because it is highly regulated and restricted in the United States and Canada. For example, there are different laws when it comes to:
Advertising recreational versus medicinal cannabis 

Rules around products that contain THC and ones that do not

Promoting cannabis products to minors

Communicating information about prices or distribution

Etc. 
There are many rules regarding what you can and cannot do with cannabis advertising, but once you navigate all of the legalities, there's an entire industry that requires a unique approach.
So, how do you tackle these unique challenges? 
Focus heavily on organic strategies to boost your local client's rankings.  
That's exactly what Terrayn (pronounced 'terrain') has done for its clients. They connect local searchers to the nearest cannabis dispensaries.
While others may think of the Cannabis industry as a problematic area to niche in, Terrayn's CEO & Founder, Trevor Shirk, only saw opportunities. 
The industry Terrayn specializes in is not only legally restricted but also overly crowded. With over 500 dispensaries in Denver alone, he knew what he was up against. 
By applying strong organic digital marketing strategies and hiring staff with industry knowledge to understand their ideal client's specific struggles, Shirk and his team have helped local dispensaries increase their foot traffic and overall revenue–some have even increased by 313%, according to one of their client case studies.  
"Nowadays, I use Google Maps to get to places I already know how to get to," Shirk laughs. "Why? Because I don't want to miss my turn if I happen to not be paying attention." 
In fact, 'near me' or 'close by' type searches have grown more than 900% over the past three years.  
"If you said 'Let's grab lunch at a Mexican restaurant,' you would type in 'Mexican restaurant near me.' It's just how the world works. And that's what we're helping our dispensary clients with," says Shirk. 
Creating a Marketing Playbook for a New Industry 
Although they felt confident in their strategies to help these "challenging" clients, Shirk says it was like navigating uncharted waters.  
In 1996, California became the first state to legalize medical cannabis, sparking a trend that spread to most states over the next two decades. However, in 2012, Washington and Colorado became the first states to legalize cannabis for recreational use. 
Needless to say, whether your business is in digital marketing or not, the industry remains relatively new and unknown. Shirk says there was no "playbook" to go off of or model his digital agency's strategies from. 
"If I wanted to do dental marketing for a dentist, or even chiropractors, there are plenty of people that have already solved 'X' and figured out how to win in that industry because it's been around for years and years. You name it and people will tell you 'run paid ads while you do this and then run a funnel and do all this stuff.' But we were in a space that didn't have any of those playbooks." 
He understood that although a new industry comes with new opportunities, it also has its challenges, and there wouldn't be any solutions that he could "borrow." 
Fun Fact: The first online sale of Cannabis took place 50 years ago! In 1972, students at Stanford University used an ARPANET account from the Artificial Intelligence Laboratory to sell marijuana to fellow students at MIT. It is considered by some to be the first online sale ever completed.
And the industry is constantly evolving with things looking different than they did just three years ago. For example, it's been an ongoing battle for marijuana companies to even have social media accounts on Facebook and Instagram. In 2016, both platforms were closing accounts without warning and seemingly at random, cutting off connections companies had with their customers.
Fast forward to 2022, and savvy cannabis companies and digital marketers have found unique ways to get their brands out on social media. Although they have to walk a fine line of rules to avoid getting shadowbanned (Instagram, Facebook, or TikTok restricting posts from your followers and hiding your posts from appearing on hashtags), with great risk comes great reward. 
They can still try things like showcasing their product without an actual photo of the cannabis plant (those are the most common to get flagged by AI technology), using a variation of hashtags like  #c*nnabis, or even hopping on social media trends with popular audio clips to boost reach.  
"People like us have a plethora of case studies and know what we're doing. But before, we were just learning and making hypotheses, going out and testing and figuring out what worked and what didn't and then adjusting what we were doing," Shirk shares. 
Image: Trevor Shirk explaining a strategic approach to a client
Having clients that stretch across every legal state (and into Canada) comes with different laws and regulations for advertising as well. So, a strategy that the Terrayn team might try in one state might not work in another. 
"For example, a state like Pennsylvania has really strict laws about what can be on a website when it comes to cannabis, whereas Colorado doesn't," says Shirk.
How does their agency handle the ever-changing and inconsistent legislative landscape? They take a collaborative approach to always remain up-to-date. Their team communicates when they find out what's different, what has changed, etc., from state to state. 
Aligning Your Agency's Niche With Your Agency's Values
Terrayn wasn't always laser-focused on the cannabis niche, though. Shirk started his agency in 2016 under the name Strattex Solutions. His team provided digital marketing services for roughly twelve different industries, some of which were not a great fit with where Shirk wanted his agency to grow. 
Some of the clients they worked with were in the medical industry and Shirk says he didn't think his agency had the personality or the "DNA" that would help medical clients reach their target market. Actually, he found these clients to be very demanding at times. 
"Some of our medical clients would treat us like a nurse that worked for them in the hospital and say things like 'Why don't you just do that for me?'" Shirk recalls. "And I would tell them, 'I'm not going to fix your accounting. I'm just showing you there's a problem and you're the business owner.'" 
At the end of the day, Shirk knew he wanted to find a niche that better aligned with his agency's culture and began thinking about who their ideal client profile (ICP) really was. 
"We've always been helping the underdogs. The businesses that are local in their communities and have a dream and a vision for their business. We want to help them achieve it," Shirk smiles.  
A family member was another huge influence that helped Shirk decide to focus on small businesses.
"My mother, being a small business owner on a local level, could have never spent $1,500 a month on a marketing retainer," Shirk says. He wanted to provide support for businesses that didn't have a large budget–and that meant going hyper-local.
"We never really had big clients with big budgets like Ford or General Motors of Audi or Tesla," says Shirk. "Although some days I wish maybe we had, it just wasn't in our DNA." 
Instead of focusing on larger clients, Shirk knew the smaller businesses were where his agency would thrive. 
Once he knew the size of businesses he wanted to work with, he just needed to narrow in on an industry. And his bet paid off. Since transitioning their business model, Terrayn has grown rapidly and with 390+ active clients, they certainly know what they're doing.
Their dispensary marketing experts help clients with a hyper-local approach that's guaranteed to increase:
Exposure through mobile search 

Foot traffic by positioning clients' dispensaries as the go-to dispensary in the local area 

Online orders by leveraging the map's ecosystem, boosting web traffic 

Revenue with a combination of customer experience and the previous 3 methods 
For example, these strategies worked extremely well for a Canadian client who was getting 100 clicks a month and after hiring Terrayn, that number increased to 500. 
"Even if we double or triple the amount of people that pull out their phone and click for directions through Google Maps, that's more foot traffic. Whether that's people buying a little or a lot, it's still going to have an impact on the number of people flowing through the door," Shik shares. 
Turning a Spark of an Idea Into a Thriving Business 
Shirk's 'aha' moment was when one of the sales representatives at the agency approached him saying, "we have this cool marketing system and program that we've been running and it's helped these different businesses. What if we try it with dispensaries?" 
Shirk loved the idea and decided to give it a try. The experiment was successful and from that moment on, they knew this was going to be their new niche. 
"We just saw a really strong need and knew we could help. So I thought, instead of helping all these other industries, what if we just became really good at this one?" says Shirk.
In order to be successful in this complicated industry, Shirk wasn't letting his knowledge and experience with his previous clients go to waste. But he knew he needed to narrow in on his service offerings. 
"With other industries, there's all these things you can do to help market someone's business. You can run Facebook Ads, Google Ads, etc. But when it comes to cannabis, you can really only focus on organic advertising," Shirk shares. 
Currently, online advertising for cannabis dispensaries is illegal, as cannabis itself isn't legal at a federal level across the entire United States. But with the success he had with previous organic marketing efforts, Shirk knew he could adapt and find success. 
"The cool part that helped our strategy was that we were already good at organic advertising. We were successful at really targeted organic strategies, specifically around local mobile searches," says Shirk.
Focusing on an organic strategy helped bring even more focus to the agency, as they didn't need to worry about a whole other area of digital advertising. 
"Our sweet spot was this industry's biggest pain point. So it was like a perfect connection." Trevor Shirk
Growing A Mission-focused Brand
And what eventually came after niching down into a new industry? Choosing a new name for the agency. 
"We thought about our brand values as a company and chose Terrayn for a few reasons," Shirk says.
After serving in the military, a concept called "key terrain" stood out to him.
"When you're planning a mission, you always want to look at what the key terrain is. If you secure key terrain, it means you have an advantage to win the battle. It could be a hill, a piece of technology, a superior weapon, or even the hearts and minds of the people," Shirk explains. 
When they chose their new name, he was confident in what the key terrain was that these dispensaries needed to conquer. 
"A lot of these businesses that we help, we realized that the key terrain for them to win big, was connecting them to the motivated local buyers and their local market," says Shirk. 
And the earth tones and color pallet of their branding come from natural inspirations that would resonate with their audience.
"The 'terra' piece represents the earth, the color green, etc. Cannabis is a green, earthy, natural, and organic," Shirk shares. 
With their new name and branding and tried and true organic strategies, they were ready to take on their new cannabis dispensary clients in 2019.  
Helping Low Budget Clients Stand Out With Hyper-Local Strategies
As if the challenges of an unknown industry weren't enough, Shirk's agency also faces the challenges of saturated markets. 
If you live in a state or province where cannabis is legal, you'll see dispensaries almost everywhere you look. And when the market is that crowded, Shirk says it's difficult for dispensaries to make a profit overall, resulting in a lower advertising budget. 
"That's why we take a hyper-local marketing approach. It's all about local mobile search exposure," Shirk shares. 
Terrayn's strategy connects local mobile searchers with the nearest retail dispensary to drive foot traffic into the store. 
"If we can get our clients to show up to their best buyers in their local area, there's a strong correlation from that to more foot traffic, more sales transactions, and more total gross sales," Shirk explains.
He references a study from Google that stated 78% of local mobile searches resulted in offline conversions. This means a searcher is looking for a specific business, product, or service. 
"Whether I'm in a town I've never been in, or looking for a coffee shop or pizza place, the intent to buy is really high," Shirk explains. "In our industry, it's phrases like 'nearest dispensary.' So what we've found is if we can get our clients to show up for that search, then there's a high likelihood that will drive more people in the door." 
Shirk reflected on an experience with a previous tattoo removal client from Detroit that ultimately led their agency to develop its "proprietary" strategy. 
"This client only had a small budget but needed to get a lot of traction, or they were going to shut down the business," says Shirk. 
Shirk and his team wanted to put Google's statistics to the test and only focus on local mobile searches for this client. 
"It was like the 80-20 rule on steroids," Shirk laughs. "There are 100 things we could do, but let's focus on the 20 things that could drive 80% of the value. And that assumption we made proved to be right." 
The tattoo removal client's business never shut down, thanks to the increase in foot traffic from Shirk's local mobile search efforts.
The 'less is more' approach was a critical moment for Shirk and his team, as they were trying to help businesses that didn't have thousands to spend on digital marketing. 
"A lot of other agencies get on the path of 'How can I extract the most?' But we're looking at it from a place of a small business owner. We want to make it worthwhile for everybody," says Shirk. 
Leveraging Industry Knowlege With Client Relationships
Although the landscape for digital marketers in the cannabis space was sparse in the early days, Shirk wanted to stand out among inevitable competitors. 
"We were building a client base in an industry that we needed to learn about. So we made a conscious decision to hire industry insiders with high levels of expertise," says Shirk.
He says it was a decisive advantage for his team to have an account manager who has also owned and operated a dispensary. 
"They know what the client's challenges are, even if it was a year or two ago," explains Shirk. "They can say things like 'When I struggled with this three years ago when I ran a dispensary, this is how we solved it.'" 
Any nearby competitors that Terrayn is up against don't have the same industry expertise, in Shirk's opinion. They'll build their clients a website and that will be the end of the transaction.
"They're not having those high-level conversations with them like 'How are your bud tenders? Are they doing this? Do you think your sales are what they could be?'" says Shirk. 
In stark contrast to the previous medical clients who assumed Shirk's agency would help them with non-marketing tasks, Terrayn now relishes the opportunity to build a deeper connection with their clients.
Gaining industry knowledge and having operational conversations with their clients has contributed to their agency's success. Their team of dispensary experts is able to make recommendations and offer advice that ultimately builds long-lasting, trusting relationships with their clients. 
"It's a huge differentiator for us. Even for some of our team members who maybe don't have that operational experience, they learn from the folks that have. They'll say, 'Can you help my client because they're struggling with this operational challenge.' We've always looked for people with industry knowledge," says Shirk.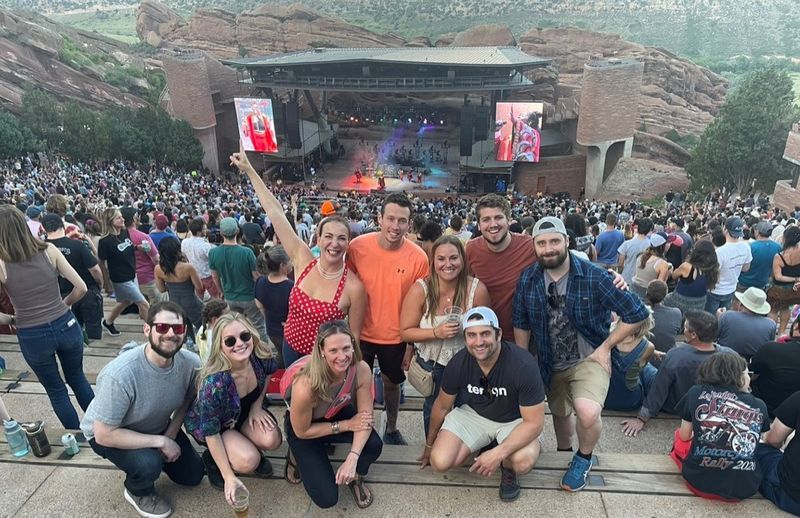 Image: Terrayn team members at a concert at the Red Rocks Amphitheatre in Colorado
He says the team at Terrayn has even gone as far as offering to volunteer at a dispensary to gain that insider knowledge. Shirk knows that he's in an industry with many entrepreneurs and that it's valuable to learn from each other in order to take risks.
"Our clients are technically committing a crime by the US federal government standards to open this business. And I didn't understand this until I was with an owner in their business and he said, 'You know, at any minute the DEA can roll in here and put cuffs on me?' I don't live in that world. I'm not afraid of getting arrested for my business, but they are," says Shirk. 
He says this conversation was a big eye-opener for how he wanted to build relationships with his clients. 
"You don't develop that kind of connection by just being a vendor to your client. You need to truly seek to understand and learn the industry." Trevor Shirk 
Steps To Agency Success In the Cannabis Niche
If your agency is considering entering the cannabis niche or even adding a cannabis dispensary client to your current roster, here are some key takeaways that Shirk's team has implemented to remain successful:
Do what you know: if your team is really good at a certain service, find a niche that would benefit from it.

Create branding that resonates with your ideal clients: if you're pivoting into a new industry, you'll want your branding to be relatable and obvious to the clients you're trying to attract.

Hire industry experts: understanding your ideal client's pain points helps offer tailored strategies, improve client relationships, etc. 

Foster internal communication: ensure your team stays up-to-date with industry changes, encourages collaboration, etc. 

Find client pain points: be willing to become an expert by spending time at dispensaries, learning how things work, and understanding what's at risk for these business owners.
Shirk and the rest of the team at Terrayn plan to continue their local search efforts to drive results for their local dispensary clients. Because at the end of the day, when their client's businesses succeed, they do too. 
"When we see them being successful and we know we've helped them, that's where we get our ego bump." - Trevor Shirk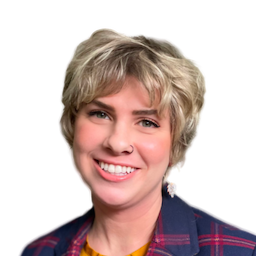 Richelle Peace is a joyful writer with a degree in Journalism. She loves writing web content, blogs, and social media posts. Whatever the topic, she's fascinated by learning and sharing.
Read more posts by Richelle Peace ›
Try AgencyAnalytics risk-free for 14 days. No credit card required.