When new opportunities knock, you answer.  
That's precisely what Brendan Chard, Founder of US-based agency The Modern Firm, did in 2002. It was an exciting time in technology when the internet was first garnering traction and evolving into the powerhouse tool we know today.
It all began with building websites for interested clients who wanted to hop on the full-steam-ahead internet train. Over the course of 20+ years, The Modern Firm has since grown from a one-person show to a thriving niche agency that's helped 1500+ clients and has 18 employees. 
Their services now extend beyond website design and include search engine optimization, blogging, and digital advertising. The Modern Firm has found great success in exclusively serving small legal firms–a narrow niche in a tight-knit industry. Their subject matter expertise has led to a steady stream of referral business and sky-high client retention (with many clients sticking around for well over a decade).
Today, Brendan shares the challenges and triumphs of working in a high-stakes niche and how The Modern Firm has managed to stay ahead of the curve for the long term. 
| Name | Agency | Agency Stats | Location |
| --- | --- | --- | --- |
| Brendan Chard | The Modern Firm | 18 Employees, 1500+ clients, Est. 2002 | Michigan, US / Remote Nationwide |
Marketing Entrepreneurship During the Internet Boom
Brendan's time at the University of Michigan Business School coincided with a rising interest in the internet. In addition to his academic pursuits, he was already making waves as an entrepreneur, working on websites for IT and small law firms as a side gig. 
While requests varied from client to client, one question kept popping up: "Can you build a website for us?"
Initially, Brendan approached the idea with caution and skepticism. In the wake of the dot-com bubble burst, there was some lingering uncertainty in the industry. Would a web-related career be a safe bet or a passing trend?
Despite his initial reservations, Brendan knew there was an opportunity at hand and decided to run with it. 
"I just started saying 'yes,' and business started growing from there, mostly by word of mouth. Eventually, we expanded nationwide through marketing and reputation. It was all born out of the need that was developing right when the web was just becoming a thing," Brendan recalls.
As business began taking off, Brendan formally established "The Modern Firm"–an agency specialized in meeting the needs of small law firms.
Image: The Modern Firm's website homepage.
Nurturing a Budding Niche in Small Law Firms
"My dad was a partner in a two-attorney law firm. My mom was the director of Michigan's Institute for Continuing Education, one of the premiere and most highly regarded CLE (Continuing Legal Education) organizations in the US," he shares.    
This deep-rooted connection to the legal profession was instrumental in shaping his professional path. It created a familiarity, where he frequently interacted with lawyers and naturally gained an understanding of their needs on a more granular level. 
The Modern Firm's growth journey didn't come without its challenges, though. 
For starters, Brendan now had the responsibility of onboarding and retaining staff. It was more than just names on a payroll–he deeply recognized that employees were working people with responsibilities and families, which is not something he took lightly. 
Image: The Modern Firm team at a recent in-person meetup.
Plus, growing his employee base and taking on more client work meant that a process-driven approach was needed to keep everyone in the loop. Otherwise, they risked ending up in situations where "the right hand doesn't know what the left is doing", as Brendan puts it.
At this pivotal point of expansion, The Modern Firm implemented a few key things, like documenting agency processes, ensuring adequate staff training, and streamlining their approach to keeping up with evolving legal changes.
It was a strategy that helped them demonstrate a unique value proposition to clients and attract more work. As time went by, Brendan used his practical experience to refine The Modern Firm's ideal client profile and focus exclusively on small law firms.
While niching down is often a point of contention for agencies, Brendan saw a golden opportunity to become an expert at serving a specific clientele.
Uncovering Unique Opportunities In Small Law Firms
Brendan recognized a fundamental difference between small and larger law firms: the need for extra support and guidance. 
In most cases, small law firms are led by established lawyers who decide to leave the safe nest of a larger firm to become first-time business owners. 
It's a whole different ballgame–they're now tasked with the setup of business infrastructure and building marketing efforts from the ground up, in addition to their primary job as a lawyer. 
"Small firm attorneys are often leaving the support network of larger law firms, where somebody else is paying the lease and providing all of the technology or support systems. When they leave that environment, there's a big void with a lot of questions and anxiety," Brendan observes. 
"We found a way to alleviate that stress and fill the gap. In these cases, they easily outsource a huge portion of their marketing and technical worries to us." 
Fostering Impact-driven Partnerships Beyond Marketing
The Modern Firm goes beyond providing website marketing services–they're genuinely interested in creating a collaborative relationship that extends further than the execution of services. It's to the point where many of their clients say there's a real partnership and friendship as time goes on.
Working with small firms meant having an opportunity to connect with business owners directly. There's no getting lost in bureaucratic processes to get approvals or contact the right person. "While there's good work we can do with larger law firms, it's less personal, and projects tend to get bogged down in details or committees. For us, it's just more fun to work with smaller law firms," Brendan says. 
Not only does this lead to stronger agency-client relationships over time, but it also creates a level of personal fulfillment for The Modern Firm team, fueling their mission to help small law firms succeed at marketing and reach their full potential. 
"It's really nice working directly with owners and decision-makers. That's something that our team always likes. It's fulfilling to see how our actions impact their business and personal lives," he says. 
Image: The Modern Firm's extensive portfolio of website designs over the years.
Tight-Knit Community Powered Agency Growth
"Unlike some other professions like dentists or doctors, lawyers are more connected to one another within their community, which has certainly contributed to our growth," Brendan reflects.
The nature of the legal industry is such that lawyers are often working alongside each other, maybe acting at opposite ends of the same case or cooperating on larger cases. 
"Many times–especially in smaller towns–the attorneys all know one another. That's because they're seeing each other in court, events, or bar associations. Even if they're on opposite sides of a legal matter, they may be working together on a different occasion," Brendan observes. 
As a result, lawyers tend to have large networks that include many other legal professionals.
Additionally, lawyers are often active within their professional organizations and online communities. 
"Not only are they talking about legal developments, but also marketing or business things. And so, we've gotten a lot of word-of-mouth referrals from those discussions," Brendan describes.
As lawyers lean on each other for entrepreneurial advice and practice-building tips, the topic of their website design and marketing agency is a natural extension of the conversation.
Keeping Up With The Ever-Evolving Legal Industry
One major challenge The Modern Firm faces is keeping up with the ever-changing legal field. After all, we're talking about fifty states with variations in laws and regulations. It's an added layer of complexity on top of juggling their client roster, fulfilling projects, and managing their internal team.
Law firms are held to very stringent standards of ethics, and the guidelines for what can and cannot appear on their website or in an online ad are intensely detailed and ever-changing. 
Failing to abide by legal marketing regulations has far-reaching implications. For starters, lawyers risk getting disciplined, suspended, or even having their practicing licenses revoked. 
That means a significant dent in earning potential, forfeiting their roles in ongoing legal cases, and worse–compromised professional reputations. It's not an ideal scenario for any legal client. And as an agency serving exclusively legal clients, an error of such magnitude could easily force the business to close its doors. 
State-specific nuances guide what law firms can and cannot do. While they're relatively uniform across states, there are intricate differences between marketing platform guidelines (e.g., Facebook Ads vs. Google Ads) and what's permissible to advertise.
"There are all sorts of policies about what services you can advertise, and depending on the state, you may not be able to target certain demographics or practice areas. For example, you may not be able to advertise to someone who's in too vulnerable of a medical or financial situation or where there may be privacy concerns," Brendan explains. 
As The Modern Firm expanded operations, it quickly became clear that they needed a systematic approach to monitoring changes in state-specific regulations. Otherwise, the consequences of non-compliance are dire–both for their clients and agency.
It's a major responsibility that The Modern Firm shoulders, and it's why they've created a multi-dimensional process to avoid mishaps or hiccups. 
Optimizing For Agile Legal Marketing 
To keep their staff on the same page, The Modern Firm has dedicated channels on their internal messaging platform to share and catalog real-time legal news.
It's an environment where their team has the opportunity to voice opinions or concerns, which fosters open communication and collaboration. In turn, they're able to flag the implications for any specific client projects, decide whether a more in-depth team meeting is needed, and brainstorm the best course of action. 
Image: Sharing a light moment during a collaborative in-house meeting.
As Erin Ricchiazzi, The Modern Firm's Director of Online Marketing, adds, "Our entire marketing team is signed up for legal development news that comes directly to our inboxes. That means that if there's any major or drastic changes, we're on top of it." 
Further, The Modern Firm assigned a staff member to act as a liaison and take overall ownership of ongoing regulatory changes. Having a single point of contact makes it easier if anyone from their team needs clarification or to cross-reference a concern. 
Aside from streamlining communication, The Modern Firm developed a comprehensive legal marketing ethics guide for internal use. It's a document that's continually updated when state-specific regulations change or evolve, which helps to ensure compliance with the law. 
As Erin goes on to describe, "We've started developing legal marketing ethics guides state by state, which are updated by one of our in-house attorney writers. That means they're responsible for outlining specifics about website disclaimers, advertising copy, and anything related to marketing compliance."  
By capturing ongoing changes within dynamic, living documents maintained by dedicated staff, The Modern Firm places consistent focus on real-time regulatory changes, mitigating the risk of compliance issues.
A marketing agency operating in the legal niche has to be hyper-aware of staying within the regulated guardrails. There's a higher premium on doing due diligence and asking the right questions like: 
What can law firms post on social media?

How are law firms allowed to respond to client reviews?

What disclaimers should be placed on a client's website?

On the agency side, how long should website backups be maintained for record retention?
It's part of the job that's always in flux and requires continuous monitoring, but it's a necessary step that keeps The Modern Firm on top of their game. 
Adapting to Changes in the Marketing Landscape
Legal nuances are one thing, but major changes to marketing platforms are another variable in the mix. For example, many agencies can relate to the challenges of adapting to Google Platform changes over the past year and its implications for online marketing campaigns.
"We've probably run into the most issues with Google Ads since they've had a lot of policy updates over the last 18 months, especially for legal marketing," Erin shares.
To ensure that client campaigns aren't severely affected by this uncertainty, The Modern Firm keeps a bird's eye view of how these changes unfold. Then, they relay any implications to clients, which helps to maintain transparency and set realistic expectations. 
"Whenever we have a policy violation that pops up, our Advertising Specialist brings it to the table. Then, we coordinate ways to navigate it and keep everyone in the loop. For example, we may have to notify a client that we can no longer advertise in an area or that we may have limited ads based on updated policies," says Erin. 
High Stakes To Hiring Right
With such intricate regulatory frameworks guiding every project, there are a lot of moving pieces for agency staff to keep in mind. For this reason, The Modern Firm made the decision early on to hire staff with existing legal experience, many of whom are attorneys themselves or worked in the marketing departments of larger law firms. This directive is especially important when it comes to hiring copywriters.
"Hiring non-legal writers would work for a little while, but they would get burnt out with the amount of specialized language and the marketing ethics rules that have to be followed. It was something that was frustrating to more of a general creative writer," Brendan shares. 
The stakes are high: If a writer accidentally slips in the wrong term or fails to uphold a certain local regulation and the article goes live, the result could be devastating for both client and agency alike.
"The ability to research and understand the law makes a huge difference when bringing marketers on board. Our clients also appreciate the attention to detail, understanding the differences between jurisdictions, and knowledge of legal ethics guidelines by state," says Erin.
For The Modern Firm, it all boils down to effective communication and keeping client relationships at the forefront.
For The Modern Firm, Niching Down Has Opened Doors
As we've seen from The Modern Firm's impressive 20-year journey (and counting), it isn't always about being everything to everyone. Finding a niche and sticking to it leads to subject matter expertise and industry credibility, two key components in agency growth.
To wrap things up, here are three top takeaways from The Modern Firm's growth story:
Find unique value propositions by actively engaging with your chosen niche, understanding their needs, and developing relevant solutions. It isn't always about saying 'yes' to every client project or biting off more than you can chew

Have strong agency processes to keep everyone in the loop and adapt to evolving changes. Don't leave things to chance–streamline communication, assign staff liaisons to champion tasks, and make adjustments (e.g., marketing strategy changes) when changes pop up

Hire the right people from the get-go. For any niche agency, it's crucial to have highly skilled staff that understands your industry and clientele. Not only does it improve the quality of your work, but it also results in greater staff retention
By building expertise through serving a specific type of client, an agency can specialize in a niche to continuously exceed client expectations. 
That way, it becomes much easier to have business longevity and find niche success, like The Modern Firm did.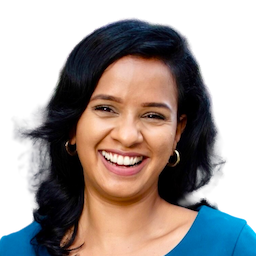 Faryal Khan is an experienced marketer and brand photographer with a passion for content creation. She creates value for brands through storytelling and captivating visuals.
Read more posts by Faryal Khan ›
Try AgencyAnalytics risk-free for 14 days. No credit card required.