Running a marketing agency is like playing a game of Pac-Man. You need to keep moving forward, gobble up new trends and ideas, and avoid getting cornered by competitors. Stay ahead of the curve, or you'll end up getting swallowed by the market ghosts!
And there are many ways to stay ahead–from networking to attending tradeshows and everything in between. But as a busy agency owner, you only have so much time in your day. 
Listening to podcasts is a great way to learn from industry experts and develop new ideas for yourself and your clients! And the best part is they're flexible and convenient. Listen on your morning commute, working out, or during any downtime. 
This article covers how you to stay informed about new tools, techniques, and strategies to stay ahead of your competitors. Let's get started! 
What Are the Best Digital Marketing Podcasts for Agency Leaders?
It's no surprise that there are thousands of podcasts out there. In fact, 82 million people listened to podcasts in 2021! And that number is projected to increase to over 100 million listeners in 2024. Name a topic or industry–someone has created a podcast about it. 
We've divided our favorite marketing agency podcasts into categories to help with a range of areas you may be facing as you scale your agency. Plus, we're sharing what makes them unique and how to listen.
Business and Leadership Podcasts 
1. The Marketing Agency Leadership Podcast 
This podcast is chock full of tips to help grow your marketing agency. It includes conversations with leaders and founders of marketing agencies, wisdom on how they built their businesses, lessons they wish they had known earlier, and overall scaling advice.  
Where to listen: Apple Podcasts, Rephonic
2. Women in Tech Podcast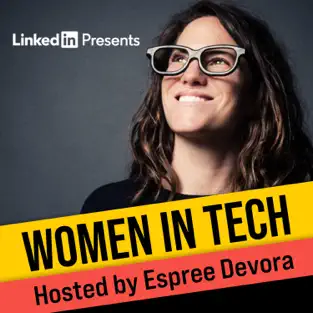 Looking for inspiration from amazing women in tech? The Women in Tech Podcast, hosted by WeAreLATech's Espree Devora, interviews female founders, investors, engineers, journalists, UX/UI designers, and more. 
This podcast is all about sharing the stories of successful women in tech and empowering listeners to achieve their own dreams. Espree Devora calls it "actionable empowerment," as she offers a unique perspective on the industry and the women who are leading the way.
Whether you're just starting out in your marketing agency journey or looking for new ways to grow and succeed, this 600-episode podcast will have you feeling inspired and motivated to achieve your goals.
Where to listen: Apple Podcasts, Spotify 
3. Agency Leadership Podcast 
Actionable advice with a focus on beginner-level foundational topics. With an insider look at the business of PR and marketing agencies, the Agency Leadership podcast helps agency owners grow the right way. 
The simplistic manner in which the information is presented makes it a must-listen. Any agency owner can learn from this podcast, but beginner-level professionals, in particular, enjoy the focus on "foundational" topics. 
Where to listen: Small Agency Growth Alliance and Apple Podcasts
4. Marketing Smarts Podcast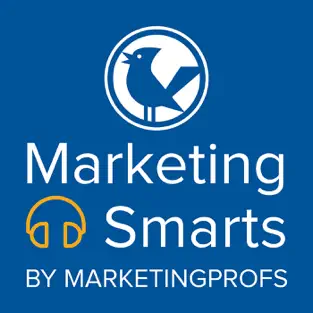 Backed by a leading B2B marketing resource, industry-leading marketing professionals discuss the latest in growth strategies. 
Hosted by MarketingProfs (a B2B marketing resource with 600k members), the Marketing Smarts podcast features comprehensive interviews with high-performing marketing professionals. Each episode is 30 minutes long and full of actionable advice to help you manage and grow your agency. 
Where to listen: Apple Podcasts
5. … And We Have An Office Dog
Curious about what makes the best agency owners tick? Always battled with an issue you thought only you had? Fancy learning from other people's mess-ups?
Podcast host, Chris Simmance, interviews current and former digital agency owners and directors to find out what makes them tick, the things that work well for them, and what they wish they knew when they started.
This podcast is ideal for those running a digital marketing agency, those playing a leading role in one, or anyone aspiring to start an agency in the future.
Where to listen: Spotify
6. The Digital Agency Show
Tune in to The Digital Agency Show, where host Brent Weaver interviews some of the most successful entrepreneurs in the web design, web development, and digital marketing industry.
Through in-depth conversations, he explores the emotional journey that comes with entrepreneurship and success. Guests share behind-the-scenes moments, lessons learned, and stories of lives changed, all while providing actionable insights to help you grow your profits and work less.
Whether you're looking to increase your prices, streamline your operations, or take your marketing agency to the next level, this podcast is a great resource to help you achieve your goals.
Where to listen: Apple Podcasts
7. Build a Better Agency
Scale and grow your digital marketing agency with better clients, invested employees, and a stronger bottom line. Build a Better Agency hosts discussions with Drew McLellan, CEO of Agency Management Institute at Agency Management Institute and agency owner of McLellan Marketing Group. 
Where to listen: Apple Podcasts
Marketing and Advertising Podcasts
8. The MarTech Podcast
Experienced marketing and tech thought-leaders discuss the latest in marketing trends.
The MarTech podcast hosts a variety of interviews with experts from marketing and technology industry leaders. 
You'll gain valuable insights from former guests who work for companies such as HubSpot, Saint Joseph's University, Deloitte, Lucid, and Edelman. 
Benjamin Shapiro hosts the podcast, and he describes it best by saying, "The MarTech Podcast tells the stories of world-class marketers who use technology to generate growth and achieve business and career success."
Where to listen: MarTech Podcast, Spotify, Apple Podcasts
9. Exit Five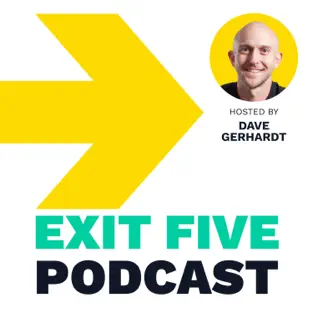 Exit Five includes interviews with experienced senior tech marketers who provide advice on overcoming marketing challenges. 
Hosted by Dave Gerhardt, a successful marketing executive, Exit Five is a podcast by senior tech marketers that gives agencies insight into the challenges faced by senior marketing executives. And, of course, there's plenty of advice on how to tackle these challenges and other marketing-related issues. 
Where to listen: Apple Podcasts
10. Smart Agency Masterclass
Growing an agency is very difficult, and it might be unclear what to do next. The Smart Agency Masterclass is a podcast for agencies that want to scale faster. Jason Swenk, agency advisor, and coach, interviews guests from all over the world that have experience running successful businesses. 
Where to listen: Apple Podcasts
Industry-Specific Podcasts
11. Law Firm Marketing Minute
As a marketing agency that specializes in law firms, understanding the unique challenges and opportunities in the legal industry helps you better serve law firm clients. The Law Firm Marketing Minute podcast offers valuable insights and practical tips to help you stay ahead of the game and drive growth for your clients.
Bite-sized episodes run under 15 minutes long–perfect for that coffee break. They cover topics such as branding, pricing law firm services, how to stay ahead of other firms, and SEO strategies. Listen to this bite-sized podcast to get quick, actionable advice on all things legal marketing.
Where to listen: Apple Podcasts, Spotify
12. Dental Marketing Theory
Gary Bird interviews a range of guest speakers on all things marketing in the dental industry. They share experiences and expertise on acquisitions, scaling practices, dental financing, and how new software like Chat GPT can help you deliver better results for your dental clients. 
Stay in the loop with this weekly podcast's latest industry trends and innovations and elevate your clients' dental marketing strategies. 
Where to listen: Apple Podcasts, Spotify
13. Successful Nonprofits Podcast
This podcast helps your agency gain insight into how nonprofit clients thrive in competitive environments. So if your marketing agency has clients in the nonprofit sector, this is the podcast to get all of the insights you need to help them flourish. 
Episodes are published multiple times a week and run about 30 minutes long. The Successful Nonprofits Podcast offers practical tips and strategies to build a media presence, what to measure when it comes to success, how to retain donors and other advice.
Where to listen: Apple Podcasts, Spotify
Creative and Design Podcasts 
14. Design Life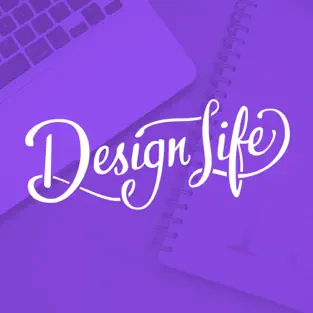 This conversational show tackles big issues that designers face–everything from design processes to lack of motivation, imposter syndrome, and more. Hosts Charli Marie and Femke van Schoonhoven, two young designers and serial side project addicts, discuss topics they wished people talked more about while they were just starting out. 
Whether it's getting paid, managing time, or overcoming creative blocks, Design Life aims to share their experiences and chat about the joys and frustrations of working in the tech industry by day and on passion projects in their free time.
Tune in for an episode every Monday for engaging and thought-provoking conversations about design, creativity, and side projects.
Where to listen: Apple Podcasts, Spotify 
15. Design Matters
Design Matters with Debbie Millman is one of the OG podcasters–starting in 2005. It's an essential podcast for design enthusiasts everywhere. Industry-leading graphic designers, educators, authors, and thinkers from around the world (including Marian Bantjes, Steven Heller, Seth Godin, Milton Glaser, and Tim Brown) engage in thought-provoking conversations with host Debbie Millman.
The expertise of the guests provides a wealth of knowledge and insights–perfect for graphic designers looking to enhance their design skills. The relaxed and friendly tone of the discussions makes Design Matters the perfect companion for work, relaxation, or commutes.
With a staggering five million downloads per year, Design Matters is one of the most popular design podcasts out there. 
Where to listen: Apple Podcasts, Spotify
16. The DGDC - Deeply Graphic Designcast 
This is the ultimate podcast to fuel your agency's creativity. Nick Longo, Mikelle Morrison, and Jordan Wilson–a team of passionate, creative professionals–come together to share their unique perspectives and inspire fellow creatives to reach new heights.
DGDC offers a wealth of knowledge to help your agency continually improve creative tasks. Through in-depth interviews, round table discussions, and instructional lessons, they provide valuable insights and practical advice to help your designers grow and achieve their goals.
Where to listen: Apple Podcasts, Spotify
Productivity and Time Management Podcasts 
17. Agency Journey
Agency Journey, hosted by Gray MacKenzie and Andrew Dymski, is the go-to growth podcast for agencies across the world. 
These hosts focus on providing helpful insights from their network of experts that can benefit startups and eight-figure companies. While working at ZenPilot, they helped over 2,400+ agencies streamline their processes through ClickUp, giving them insight into common problems they've faced. 
They also cover a range of topics, from building the right team, delegating non-essential tasks, retaining clients for longer, and making data-driven decisions based on your KPIs.
Where to listen: Apple Podcasts
18. Projectified 
Projectified is the official podcast of the Project Management Institute. It's a great listen for marketing agencies, as it offers the latest trends and strategic solutions in the world of project management. 
With two episodes per month, the podcast features firsthand information from rising startups, business leaders, and experienced project managers who share their valuable insights.
Where to listen: Apple Podcasts, Spotify
19. Manage This - The Project Management Podcast
This podcast is designed by project managers for project managers. Episodes are released bi-monthly, and over 150 episodes have already been released. The hosts, Andy Crowe and Bill Yates are respected thought leaders in the project management industry who cover a wide range of subjects.
Whether you want to know more about project management certifications or relate to the daily challenges of project management. They also cover topics such as leadership tips, managing unexpected issues, and building effective project teams. 
Where to listen: Apple Podcasts,
Agency Sales and Revenue Podcasts 
20. Agency Accelerated
Agency Accelerated is a podcast for agency owners that focuses primarily on boosting sales, revenue, and profit. 
Award-winning marketer and strategist Stephanie Liu focus on one thing and one thing only: growing your agency quickly. Every episode is built on the foundation of driving sales and boosting revenues, all through a how-to approach. 
Rather than tackle this broad topic single-handedly, Liu talks directly with marketing experts with advanced agency insights. Every agency owner dreams of scaling. The Agency Accelerated podcast helps turn this dream into reality.
Where to listen: Apple Podcasts 
21. Agency Profit Podcast 
With the help of agency owners, consultants, and expert marketers, every episode of the Agency Profit Podcast focuses on "actionable tips for improving profitability and operational efficiency."
Areas of focus include KPIs, digital marketing agency tools, systems to implement in your agency, how to manage things such as billing rates and client capacity, and much more. 
Where to listen: Apple Podcasts
22. Sales Success Stories Podcast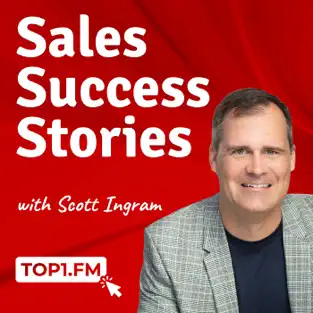 The Sales Success Stories podcast, hosted by Scott Ingram includes interviews with top sales professionals from around the world. He uncovers their favorite sales books, habits, routines, and strategies that have propelled them to the top of their field.
This podcast is a must-listen for any marketing agencies working within B2B Sales, Enterprise Sales, SAAS Sales, selling services, serving as an account manager, or interested in revenue growth. 
Whether you're an agency owner looking to improve your skills or a sales manager, leader, or strategist seeking valuable insights, there's something valuable for you in these conversations with top sales performers.
Where to listen: Apple Podcasts
General Business Management Podcasts 
23. Think Smart, Talk Smart: The Podcast
Experts from the Stanford University community share their thoughts on "all things communication."
The most successful agency owners have the ability to connect with their audience, communicate their thoughts, and build strong relationships. For those struggling to connect with their target market audience or maybe needing to do some refining, this podcast has answers.
Hosted by Matt Abrahams, lecturer of strategic communication at the Stanford Graduate School of Business, episodes consist of experts from the school's campus. Topics include but are not limited to how to overcome public speaking anxiety, how to effectively answer questions, and how to think on your feet.
Where to listen: Think Fast, Talk Smart: The Podcast
24. Harvard Business Review IdeaCast
This weekly podcast features top industry professionals in business and management. They cover a range of topics, from managing anxiety as a leader,  avoiding fraud and business scandals, experimenting with Chat GPT, and so much more.
Whether you're looking to improve your leadership skills or avoid costly mistakes that could harm your agency's reputation, the experts featured on this podcast offer practical advice and guidance to help you succeed. 
Where to listen: Apple Podcasts, Spotify, Google Podcasts
25. The Tim Ferriss Show
Tim Ferriss is an early-stage technology investor (Uber, Facebook, Shopify, Duolingo, Alibaba, etc.) who interviews world-class performers to pass on tips, routines, and habits that everyone can apply to their own lives. 
He covers topics that agency owners would find valuable to scale their businesses, such as delegation tips, accountability partners, the 4-day work week, how to raise capital investment, and of course, business networking. With almost 700 episodes recorded, we can bet you'll find something of use to put into practice at your agency. 
Where to listen: Apple Podcasts, Spotify, Google Podcasts
Podcasts Are an Underrated Digital Marketing Agency Tool
From boosting sales and revenue to becoming a better thinker and leader, these podcasts are valuable to your growth as an agency owner, leaving you better equipped to lead your marketing team to success.
What are your thoughts on these podcasts? Do you have other favorites that you would add to the list? Share this article on LinkedIn and let us know!
Spend less time on manual reports and more time scaling your agency. Try AgencyAnalytics for free for 14 days!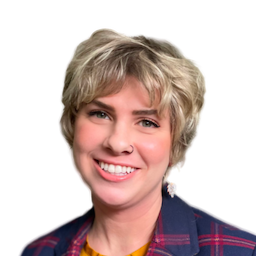 Richelle Peace is a joyful writer with a degree in Journalism. She loves writing web content, blogs, and social media posts. Whatever the topic, she's fascinated by learning and sharing.
Read more posts by Richelle Peace ›
Try AgencyAnalytics risk-free for 14 days. No credit card required.