Need a quick and easy way to compare two date ranges in your marketing reports? It would take hours to gather all that data and compare it manually, but there is a better way! With automated reports and dashboards, quickly compare any two date ranges with just a few clicks.
Why Automated Reports and Dashboards Make it Easy to Compare Date Ranges
Automated reports and dashboards make it easy to compare date ranges because they provide a consistent format for data that can be easily understood by clients.
While most marketing platforms provide this kind of data comparison option, when the time comes to combine that data into a single metric, such as comparing social media analytics across multiple engagement platforms, that simple process becomes much more complicated and time-consuming.
By automating the process of report generation, agencies save time and resources while still providing accurate and up-to-date information to their employees.
How to Compare Date Ranges on Automated Reports and Dashboards
Automated reports and dashboards provide clients with up-to-date information on their marketing campaigns without your agency having to manually generate reports using Google Data Studio or Google Sheets. The automation process works by first establishing the framework for your client reports and dashboards, connecting with over 75 data sources, and then automatically populating the report or dashboard based on the data that meets those criteria.
All of the data is available at your agency's fingertips to analyze, including comparing date ranges to clearly articulate growth.
To compare date ranges in your marketing reports, simply open the report design editor, and click the date pulldown at the top of the screen.
Enable the "compare to previous" option, choosing your desired comparison period from the drop-down, including Previous Period, Previous Year, or Custom data ranges.
Available Options:
Previous Period: If you select "Last 7 days" for the primary date range, a comparison to the period seven days prior will appear. If "This month" is your choice, then last month's results are available for assessment.

Previous Year: Your comparison will depend on the time period you select. For example, if you choose "Last 7 days", then your results will be compared to the same seven-day span of the previous calendar year; likewise, if you opt for "This month" as a point of reference, it'll compare this current month against that same timeframe from last year.

Custom Date Range: If you want a detailed analysis of a specific time frame, say the current quarter-to-date, simply opt for a custom date range and evaluate its performance relative to the preceding current interval.
Discover how your improvements are faring by utilizing "Compare to Previous" comparisons, usually displayed as a percentage increase/decrease or an up/down number. The exact calculation values for these figures may vary depending on the module and metric you're measuring.
Working with Line Charts
Take your line charts to the next level by utilizing "Compare to Previous". This feature will display a second "previous period" line on each chart. Check out how fantastic it looks:

Automating client reports and dashboards saves agencies a significant amount of time and ensures that the information is always accurate and up-to-date.
The Benefits of Using Automated Reports and Dashboards
One of the most important aspects of data analysis is creating reports and dashboards that summarize information in a way that is easy to understand.
Another benefit of using automated reports and dashboards is that they can help you spot trends and outliers more easily. When all of the information is presented in one place, it is easier to see patterns and anomalies. Dashboards also make it easy to compare different sets of data side-by-side. This can be extremely helpful when trying to identify trends over time or across different marketing channels.
Automated reporting gathers data from multiple sources and compiles it into a report with minimal human intervention. This is a huge time saver, especially if the data comes from different sources or needs to be updated regularly.
Finally, automated reports and dashboards help your agency make better decisions by providing more accurate information. If you manually gather data from different sources, there is always the potential for error. Automated reports and dashboards reduce the margin for error by providing consistent, reliable metrics straight from the source.
Overall, automated reports and dashboards offer a number of advantages over traditional methods of data analysis, even if you aren't regularly trying to compare date ranges.
How to Get Started with Automated Reports and Dashboards
Getting started with AgencyAnalytics is simple and easy. All you need to do is create a free trial account, add your data sources, and you'll be ready to begin creating automated reports and dashboards in no time.
Plus, the platform comes with pre-built marketing report templates and campaign dashboard templates that make your agency's life so much easier!
AgencyAnalytics supports a wide range of marketing platforms, including Google Analytics, Facebook, Instagram, and Twitter.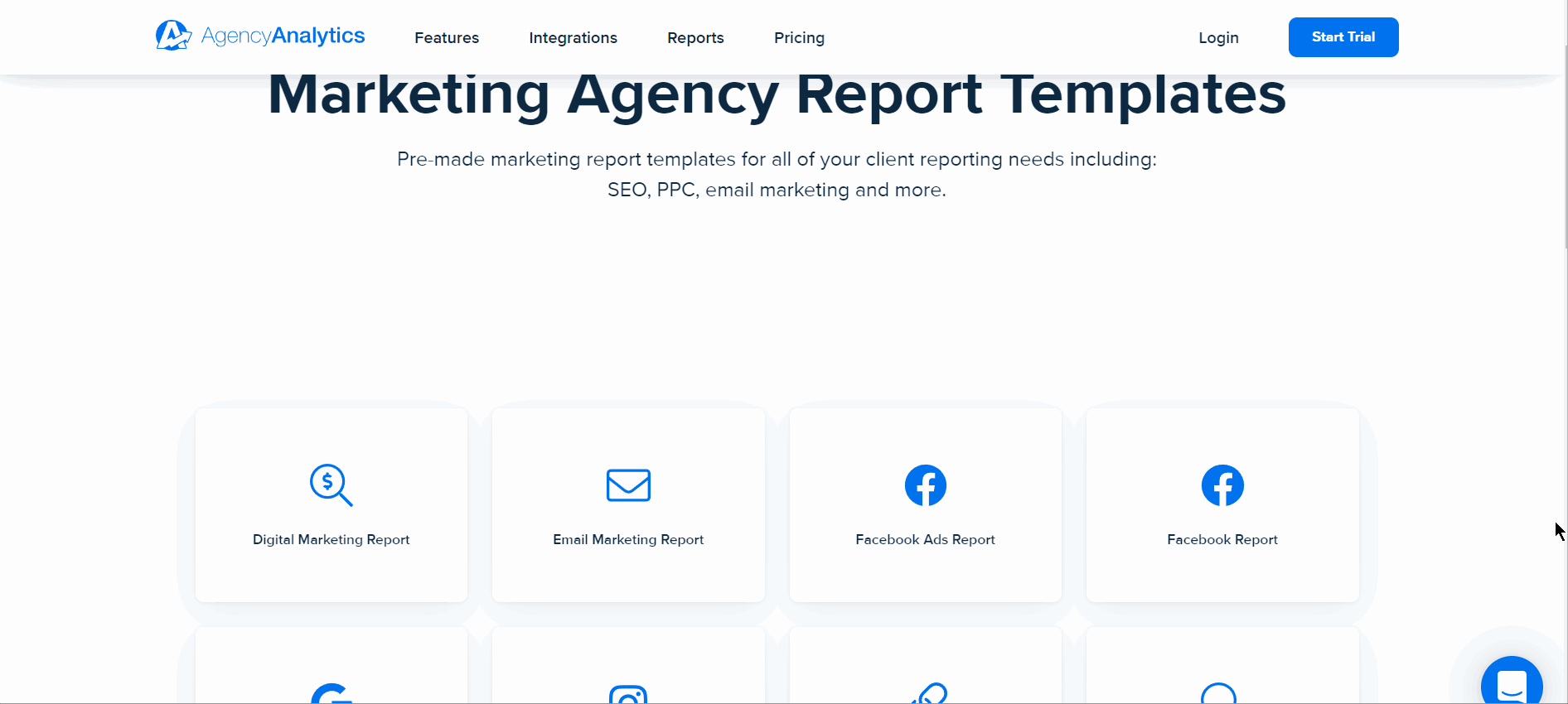 Once you have added your data sources, the real fun begins! Create custom reports and dashboards for all of your most important metrics and KPIs. These reports are updated in real-time so that you always have the latest information at your fingertips. And if you need help or want to learn more about the platform's capabilities, reach out to the AgencyAnalytics support team with any questions or concerns.
Overall, AgencyAnalytics makes it simple and easy to create powerful automated reports and dashboards for your agency.
The Bottom Line: Why Automated Reports and Dashboards are the Best Way to Compare Date Ranges
Automated reports and dashboards are the best way to go when it comes to comparing date ranges. Here's why:
For starters, they save you time. With automated reports and dashboards, you don't have to manually input data or create graphs and charts. Everything is done for you, which means you can spend your time on other tasks.
Second, they're more accurate. Automated reports and dashboards use data from your company's software and systems to generate results. This data is typically more accurate than manually inputted data, which means you can rely on your comparison results.
Lastly, they're easier to use. Automated reports and dashboards are designed to be user-friendly. This means that you don't need any special skills or knowledge to use them – anyone can do it!
They're fast, accurate, and easy to use – what more could you ask for?
Alex is in product marketing, pushing the great work from the engineering team out into the world. When he's not marketing, he's probably rock climbing or researching the latest eCommerce trends!
Read more posts by Alex Girardi ›
Try AgencyAnalytics risk-free for 14 days. No credit card required.