Theft is universal. And while protecting physical property and assets may seem more tangible, you're always at risk of a breach when it comes to digital data protection.
As a marketing agency, ensuring that your clients have the best possible website data security is vital. This means implementing protocols and practices that protect their and their customers' confidential information. 
After all, if they get hacked or experience a data breach, they will most likely turn to you–their digital partners–to help figure out what happened and why. Plus, suffering financially can negatively impact their ability to invest in their future growth. 
This article will discuss some of the best ways to improve website data security for your clients. Following these tips can help keep their data safe from hackers and other online threats.
Why Website Data Security Is Important In Today's Digital World
With so much of our lives now taking place online, it's no surprise that website data security has become a primary concern for businesses and individuals alike. Hackers are becoming more and more sophisticated in their methods, and they are constantly finding new ways to target vulnerable websites.
Your clients' businesses each have confidential data and assets that set them apart from the competition. Plus, nearly every company with a digital footprint holds personal information in some kind of database. A breach of that data can have severe consequences to a brand, leading to reputation and financial repercussions that can be difficult to recover from. 
So what's your agency's role in protecting client information? 
Securing their data, in essence, protects their revenue and reputation. Let's look at the risks your clients should be aware of and how your agency can securely manage multiple client websites simultaneously. 
5 Reasons To Protect a Website From a Security Breach
Just like a physical business office or headquarters with all your clients' business information, a website is where all such information is stored online. By protecting your website, you:
Protect confidential information: Your client's website may contain much more information than what is seen on the front end. Leaked data risks losing your customer data, email list, business bank information, and more. And nobody wants that. 
Avoid the cost and hassle of a data breach: When a data breach occurs, the onus falls on your client to handle the fallout. This can include notifying customers about the breach's type and extent, investigating the incident, and potentially providing compensation, such as credit monitoring services.  
Maintain reputation: Having accurate information on a website shows that you maintain transparency and communicate the right message to your users and clients.Compromising here may mean you are putting all your online data at risk.
Ensure online operations go uninterrupted: Since most businesses operate online, a website hack disrupts business operations. Imagine an online store going down because of a DDos attack and not accepting payments during peak hours. You don't want to see that day!

Maintain compliance with industry regulations: There are several regulatory bodies that strictly monitor and enforce data protection requirements, including HIPPA, PCI, and GDPR. Failure to comply with these regulations can have serious consequences, including significant fines.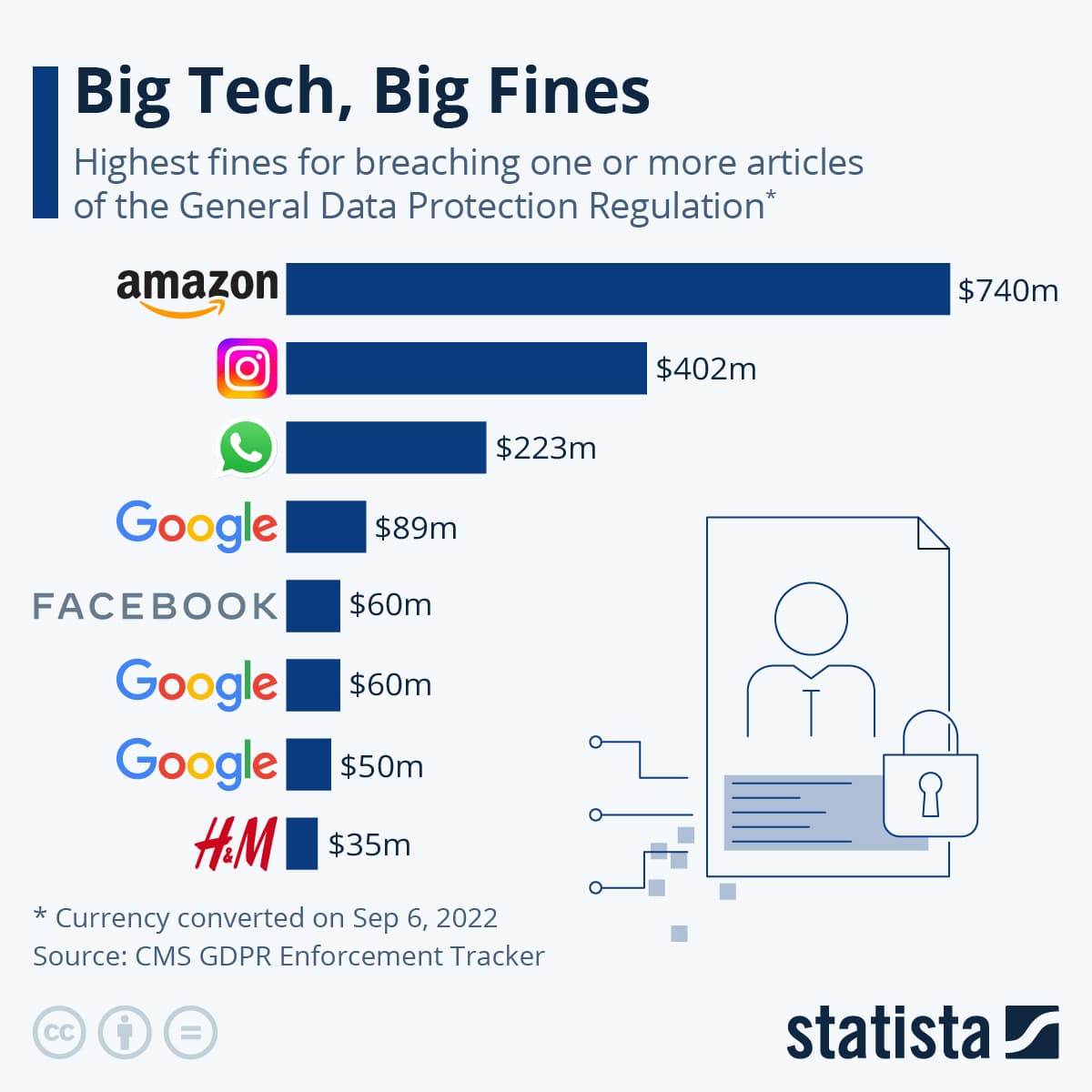 5 Ways Your Clients' Information Gets Compromised
A lot goes into making a website. But there's also a lot of ongoing maintenance required to ensure no door stays unlocked. 
Let's see the few main and common security issues that a website might face.
1. An Injection Flaw
This security risk often occurs when requests and data transfers are involved. 
The attacker, in such cases, hijacks a command and sends suspected data. It tricks the system into executing unwanted commands to access data without proper authorization.
The best way to prevent such attacks and secure your website is by making sure everything on your website has security measures in place and is updated to the latest versions.
2. Inappropriate Account Authentication
This security risk is for those with multiple user accounts on a website–they may be a customer or someone you do not wish to give complete access to.
When authentication on your website is weak in such cases, attackers often succeed in breaking into someone's account and making unwanted changes to your website.
A solution for this would be to keep track of activity logs on a website and implement multi-factor authentication on the website.
3. Broken Access Control
This kind of risk, I think, is an extension of the issue we discussed above. 
You must manage user roles and the access you have granted each. This will prevent any unwanted activities on the website.
4. Using Components with Known Vulnerabilities
You will most likely use a CMS platform like WordPress with several plugins installed. And since themes and plugins have access to your site, attackers can gain access to your sites with these vulnerabilities. 
It is vital to keep a watch on everything used on a website, opt-in to their email list for any security threats, and update to the latest version to secure your website from these attacks.
5. Insufficient Logging and Monitoring
Accidents happen. The same goes for website security.
Maintaining and monitoring website activity and other security measures will help prevent security breaches or even take control before the website is adversely affected.
All this seems easy for those who have one or two websites under their shoulders. But what if you manage several or dozens of client websites?
You need a scalable way to manage their data security or ensure they have the right tools to do so. 
Can a Website Management Tool Help Scale Your Services?
If you're finding your agency team members overwhelmed with tedious website and plugin updates, or other security protocols, a website management tool may help.
Just as AgencyAnalytics reduces client reporting time (often by 75-80%), finding a tool that helps you manage all your clients' websites from one dashboard is a terrific time saver. 
 These kinds of tools should allow you to:
Ensure you have installed the latest versions of plugins. An admin dashboard that gives you updated notifications streamlines update management to just a few clicks.

Track what's happening on the website. From published blog posts, to comments and website activity–a website management tool tracks it all.

Control user roles and the access you wish to grant each of them.

Get security issue notifications in the dashboard that warn you about a particular theme, plugin, or update that may come with a known vulnerability. This gives you enough time to prevent any adverse effects.

Monitor website activity, updates, and performance–all from one place. 

Take backups, monitor website uptime, performance in Google Analytics, and more.
Final Thoughts
If your web agency is handling multiple clients, managing all their website data in one place makes it easier to identify any security breaches immediately–without logging in and out of multiple WordPress sites. 
Add the Site Auditor tool to your arsenal, and always stay on top of your clients' website health. Try it free for 14 days!
Written by
Mustaasam Saleem
Mustaasam Saleem is a Marketing Manager at MainWP–a plugin to manage multiple WordPress sites from a single dashboard. He actively works on learning and sharing his knowledge with the WordPress Community.
Try AgencyAnalytics risk-free for 14 days. No credit card required.