Analyze your clients' SEO performance with an all-in-one SEO analytics tool. Get in-depth insights into all of the SEO metrics your agency needs. Start optimizing client's organic campaigns and deliver results that impact their business's bottom line.
Keyword Rankings
Track keyword rankings for any location and language
Website Analytics
Analyze website traffic, landing pages, conversions, and more
On-Site Performance
Check over 40 common on-site optimization issues
Backlink Data
Monitor all backlinks and the quality of each link
Analyze Important SEO Metrics
The SEO Analytics Tool Built for Marketing Agencies
Stop jumping from platform to platform and wasting your agency's billable hours on manual client reporting. Access critical metrics with SEO reporting software that consolidates backlinks site audit reports, Google Analytics, Google Search Console, and keyword tracking into one professional client report.
Track Rankings for Any Location, Any Language
Accurate Keyword Rankings
Monitor your clients' keyword position in Google, Google Local, Google Mobile, and Bing with unmatched data accuracy. Combine their most valuable keywords with additional metrics, like search volume and competition, to paint a full picture of their SEO results. Rankings are updated daily, so your agency never misses a beat. Update clients with a keyword ranking report as their scores improve or give them 24/7 access to their own custom SEO dashboard.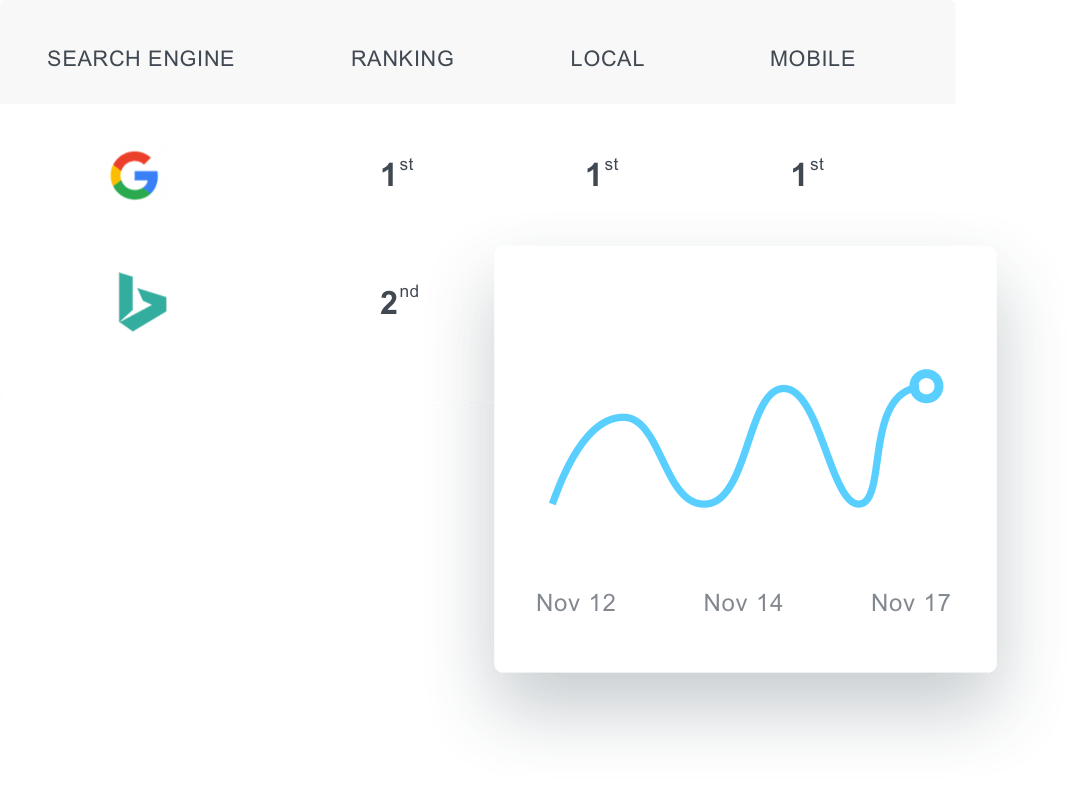 AgencyAnalytics offers the most robust reporting while allowing us to customize dashboards by client. We also love that it is very visually appealing.
Laura Fleischer
/ President
Orange Media Group
TRACK BACKLINKS AND SEARCH POSITIONS
Analyze Backlink Profiles
View backlinks to multiple websites in a single SEO tool and easily monitor the success of link building campaigns. SEO analysis tools help pinpoint your client's top-performing links with citation and trust flow metrics or identify any potentially toxic links damaging their website's position in search results.
Site Audit Tool with 40+ SEO Checks
Audit On-Site Optimization
Check for key SEO issues on your client's website with the AgencyAnalytics SEO audit tool. The SEO tool analyzes over 40 common on-site issues, such as duplicate content, missing meta tags, and more. Schedule the audits to run regularly so an error never goes unnoticed.
Create an agency-level audit dashboard that shows the site audit score for every single one of your clients in one place you easily spot and address issues before they impact your client's organic performance.
TAKE YOUR BRANDING TO THE NEXT LEVEL
White Label SEO Reporting
Impress your clients by displaying their SEO results in an easy-to-understand, white-labeled dashboard. Customize it with your agency's branding, color scheme, and logo. With select plans, host the dashboard on your own domain and send reports from a dedicated email address.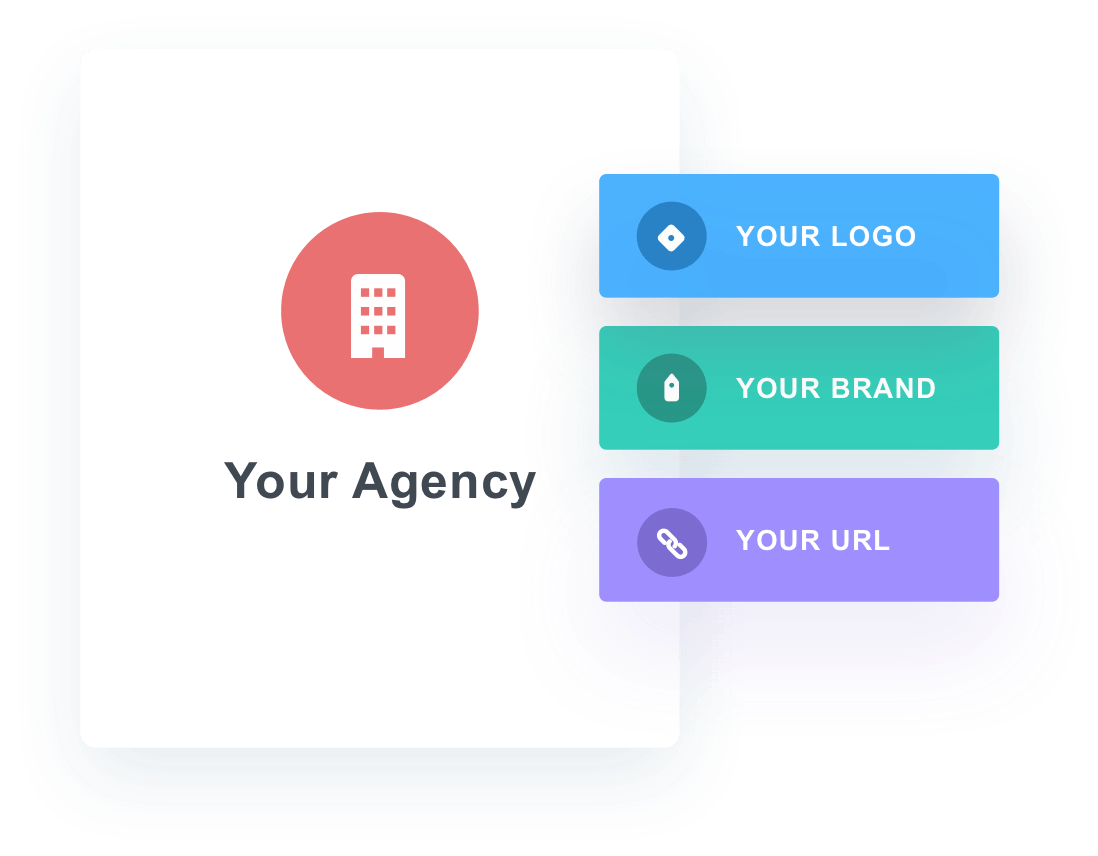 CHOOSE THE METRICS TO DISPLAY
Create Custom SEO Dashboards
SEO monitoring dashboards are never "one size fits all", which is why the AgencyAnalytics dashboards and SEO report templates are 100% customizable. Show the metrics that matter most to you and your clients, customized to your exact needs. Build a new SEO dashboard for each client to monitor data in real time, and to showcase your agency's achievements.
SEARCH ENGINE METRICS IN ONE PLATFORM
Connect Top SEO Integrations in Minutes
Stop wasting time switching between multiple platforms. Integrate your clients' SEO data into a single client reporting dashboard. Add Google Search Console and Bing Webmaster Tools to gain a comprehensive view of your clients' average position and top keywords for both search engines. Is your marketing agency working with local business clients, too? Add Google Business Profile Insights to their SEO dashboard for actionable analytics on their profile's performance.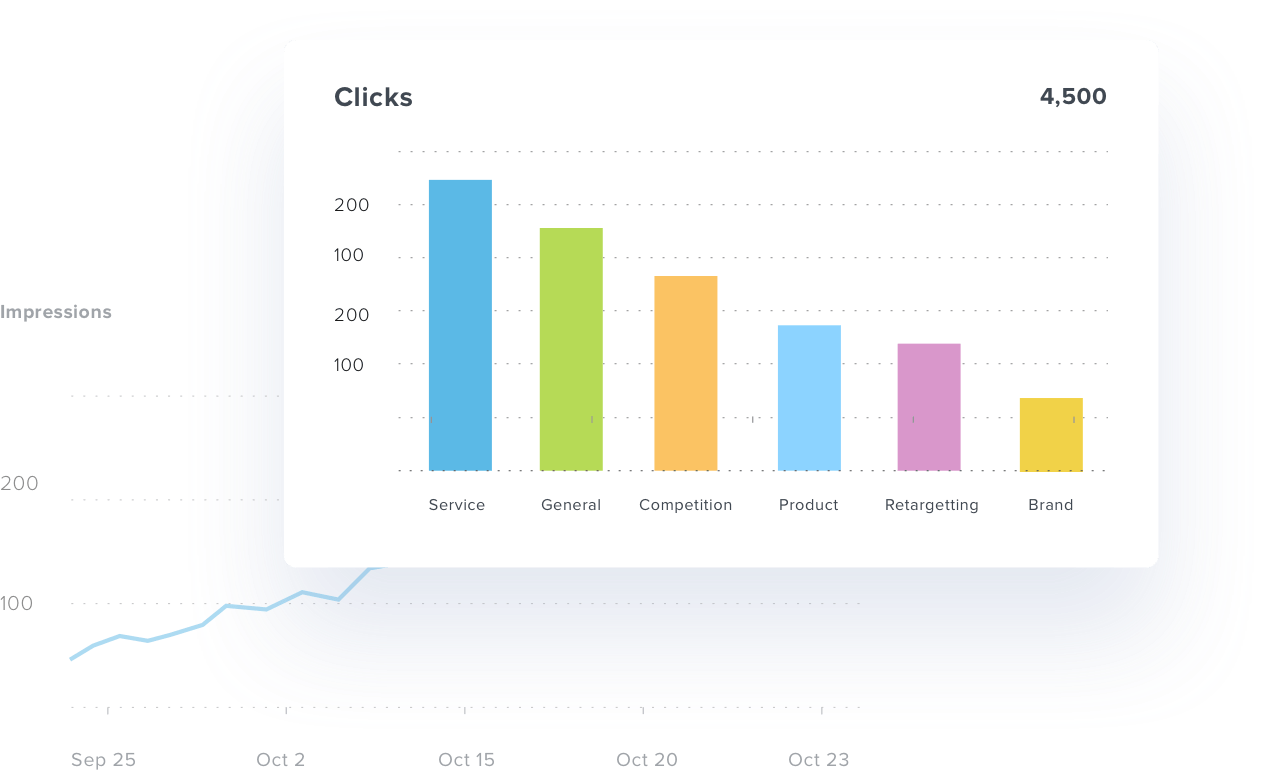 LANDING PAGES, SESSIONS, AND CONVERSIONS
Organic Traffic Analytics
Connecting the Google Analytics integration helps your agency stay up to date on all of the important SEO metrics your clients care about like total organic traffic, landing pages, sessions, and conversions. Create SEO dashboards that compare organic versus paid traffic for a holistic view of their overall performance.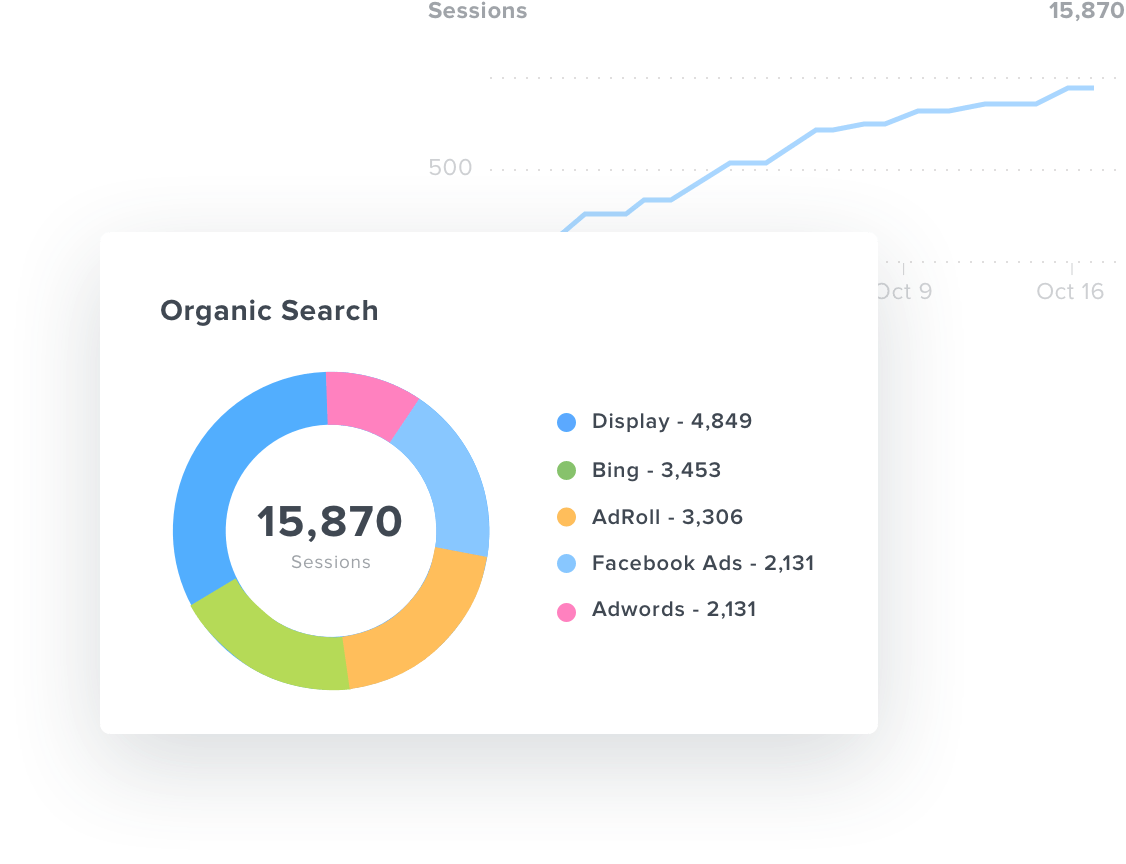 KEEP YOUR CLIENTS AHEAD WITH EFFECTIVE SEO STRATEGIES
How does your clients' website stack up against the competition? Build SEO dashboards and client reports that highlight their top 10  competitors' total backlinks, page rank, and more, to inform your marketing strategies.

SCHEDULE REPORTS DAILY, WEEKLY, OR MONTHLY
After you've added all your SEO data to a client report, automate the entire process by scheduling reports to send on a daily, weekly, or monthly basis. With the Report Approval feature on Agency and Enterprise plans, you get notified before reports go out, allowing you the opportunity to add your own personalized insights. With all your clients' data in one place--including backlinks, site audits, and more—you put your entire SEO reporting on autopilot.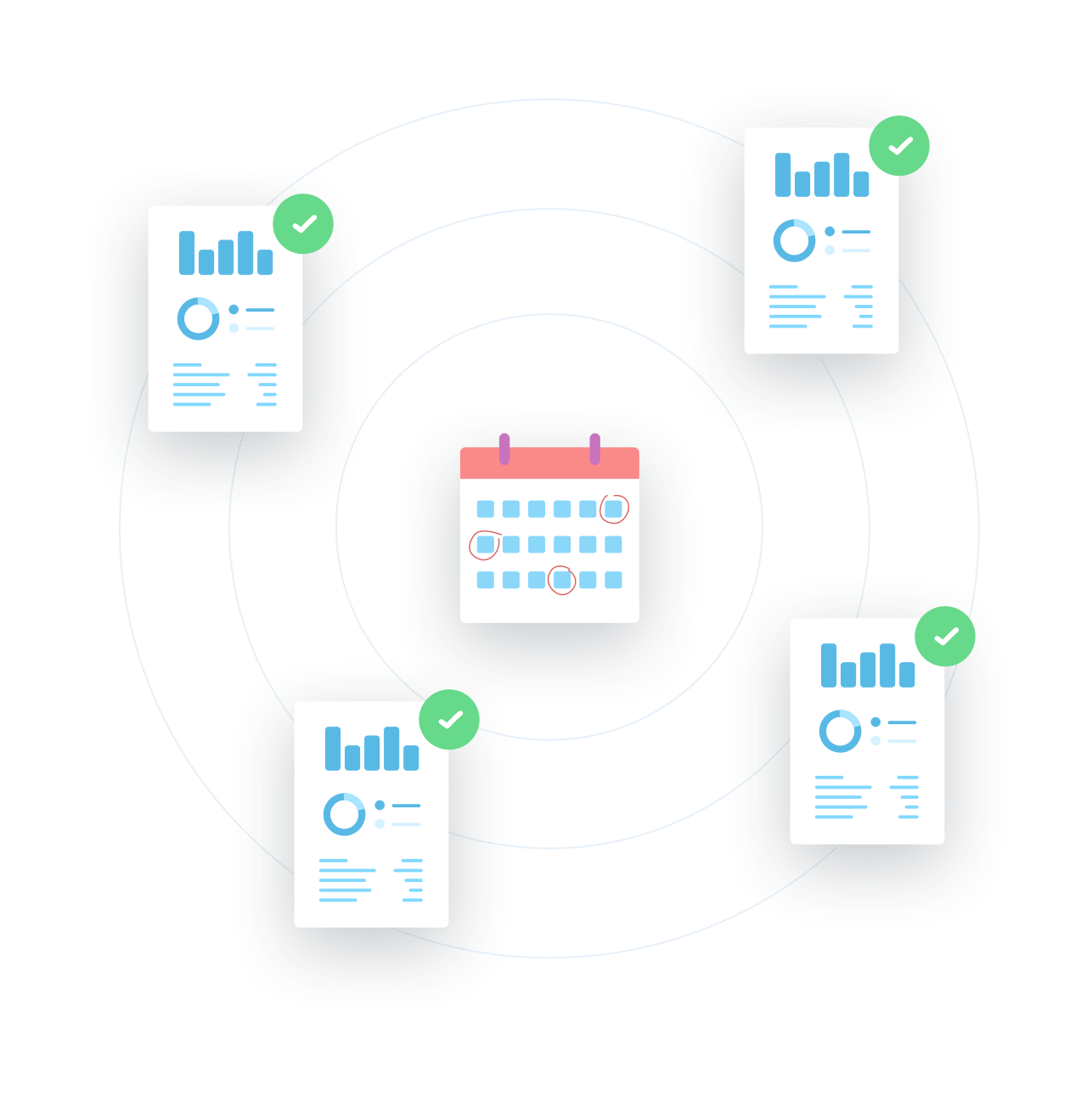 ACQUIRE MORE CUSTOMERS & GROW
Effective SEO Proposals Made Easy
A compelling SEO proposal is key to winning new clients by showcasing your agency's expertise and dedication to meeting their specific needs. Save time and effort with a customizable SEO proposal template. Deliver tailored proposals that set you apart from the competition and drive business growth.
Create Custom SEO Dashboards
Build Dashboards & Reports Your Way
We get it. You like to build client reports your own way. With a full suite of SEO tools, customizable widgets, custom metrics, and more you have everything you need to show off the impact of your agency's SEO strategy using a professional SEO analytics report that clients will love.
Take your SEO analysis up a notch and impress clients with the only SEO report builder designed for marketing agencies.
SET GOALS AND HIT PERFORMANCE TARGETS
Show Clients You're Hitting Their Marketing Goals
Communicate your search marketing strategy success at a glance with the Goal tracking widget. The visual progress bar shows exactly how your search engine optimization programs and other digital marketing efforts are trending against monthly or daily objectives.
Break down the search traffic targets by page type, location, or more. Create organic goal completion and conversion rate targets to highlight the relevance to the target customer's search intent. Track the growth in referring domains, SEO score, or other important SEO metrics and show clients exactly how you're helping them rank higher in search engines.
WE'RE HERE WHEN YOU NEED US
Customer Support Is Our Top Priority
At AgencyAnalytics, we're committed to helping your marketing agency succeed.
Accessible 24/5, the live chat support team is renowned for response times under 3 minutes, ensuring that you're never kept waiting. Plus, the outstanding quality of our service is reflected by the 95% or higher customer satisfaction ratings.
Our dedicated customer support team is here to provide the assistance you need to effectively use your SEO analysis tool and deliver top-notch services to your clients.
Save Time and Increase Client Retention
Report Smarter, Not Harder
Go beyond SEO tools by automatically including the most critical marketing metrics from over 75 other data sources in a comprehensive white label reporting platform.
Combine the results from your agency's SEO strategy with the website's performance data from Google Analytics, Google search metrics from Search Console, social media campaign results, and more to create an end-to-end reporting system that wows clients.
Customize report templates and the live SEO dashboard and quickly clone them to streamline client onboarding and improve client retention.
I've been using AgencyAnalytics for many years now and couldn't be happier. With all the updates they do and constant integration additions, it's good to know they're in a state of constant improvement. I've yet to see anything else on the market that comes close.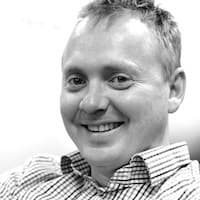 Will Mullins Search Engine Optimisation Services
Try AgencyAnalytics risk-free for 14 days. No credit card required.