Seamlessly combine your Twitter data with marketing metrics from over 75 channels for a complete client reporting solution. This social media tool is supported via data import using the Google Sheets integration.
Track Growth
Impress clients with clear graphs showing their follower count over time
Monitor Engagement
Display replies, retweets, likes, and clicks for every tweet
Automated Data
Stay up-to-date on each account with data that automatically syncs with your report settings
Streamline Reporting
Generate beautiful social media reports in minutes
Create Social Media Dashboards & Reports in Minutes
Track X (Twitter) Analytics in a Custom Dashboard
Quickly and easily build white label Twitter dashboards and reports in just a few minutes by leveraging AgencyAnalytics' integration with Google Sheets. Drag and drop metrics from your other key tools to create social media marketing reports that tell the full story of your clients' performance. Grant clients access to a custom dashboard, or set up automated marketing reports to deliver directly to their inbox.
PROVE SOCIAL MEDIA PERFORMANCE
Monitor X (Twitter) Follower Growth
Ultimately, clients want to see their social network growing. Show them the value your marketing agency brings to the table. Include detailed graphs in your social media reports that highlight how your clients' Twitter follower count has increased over time.
MONITOR LIKES, RETWEETS & REPLIES
Analyze X (Twitter) Engagement
Your clients' followers are inundated with new content in their feeds, so it's crucial to understand what stands out. Gain a deeper understanding of which tweets your clients' followers engage with so you can continue sharing more of the content they want to see. Monitor likes, retweets, and replies for every tweet directly in the dashboard. Display daily impressions, engagements, and engagement rate to show content performance.
WHITE LABEL X (TWITTER) DASHBOARD
Connect Your Brand To Social Media Performance
Don't just display your clients' social media performance—report on the metrics that matter to them most within dashboards and reports branded to perfection. White label with your agency's logo and exact color scheme.You can even host the dashboard on your own domain. Present it as a custom, in-house tool to your clients.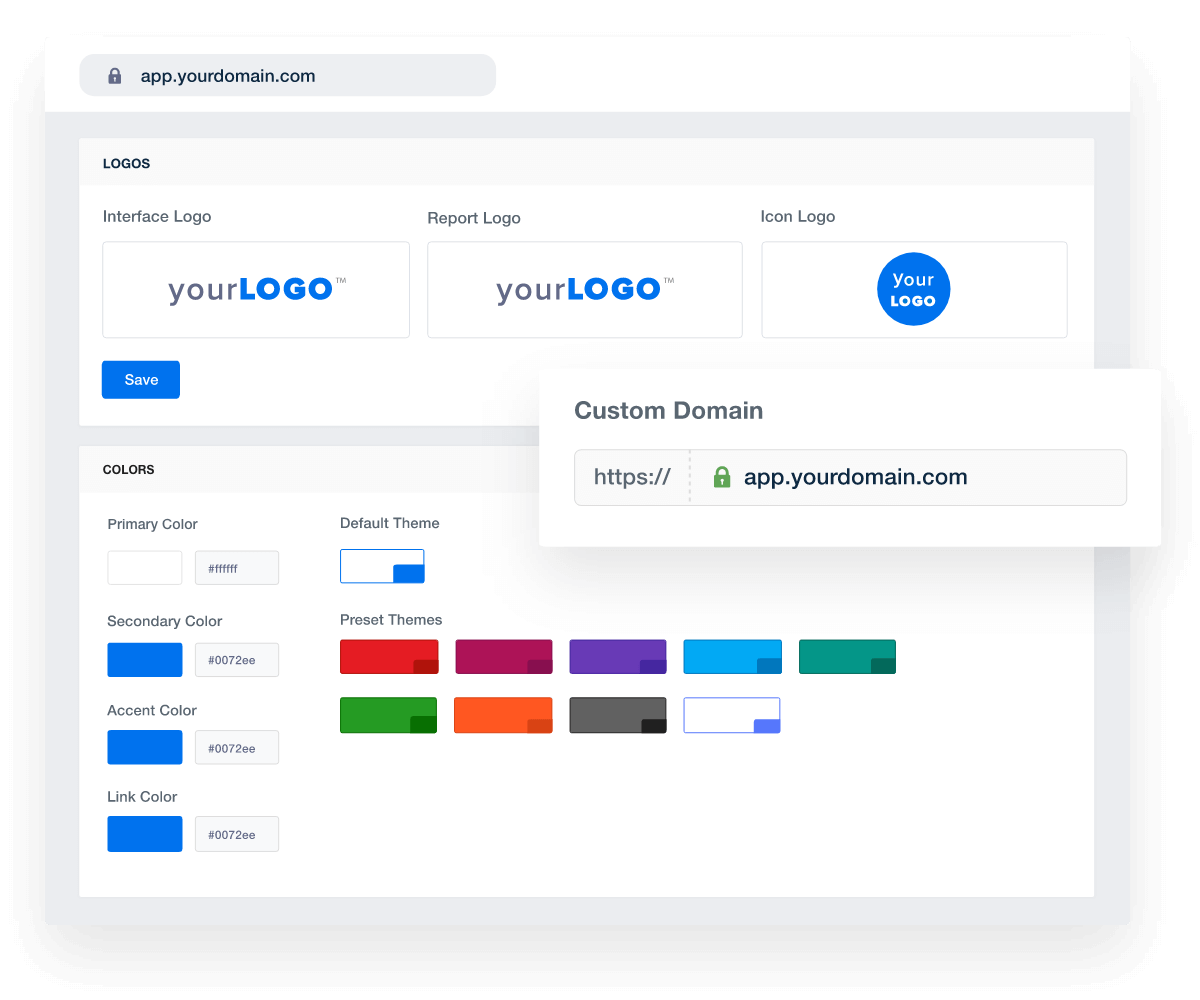 MORE THAN 75 INTEGRATIONS
Complete Marketing Reporting Under One Roof
Report on more than your clients' social media data. Track and report on their key metrics from 75+ channels to give them the clear picture of their marketing performance. Include annotations & goals, and add custom metrics to tell a complete story of how your agency is creating value. 
MANAGE YOUR ENTIRE AGENCY
Unlimited Staff and Client Logins
Create as many staff and client logins as you need. Set permission levels exactly the way you like for easy campaign monitoring. Assign tasks to your team members at both the account and campaign level to keep the work moving forward. Manage your agency's clients and staff from a single platform.
24/5 Access to Live Customer Support
Your agency's success is AgencyAnalytics' top priority. That's why our team is available on live chat support 24/5–and typically with a less than 3-minute response time! Need help getting started? We're here. Having a tough time figuring out how to make the most of a new feature? Hit us up. Want to know how you can take your reporting to the next level? The support team is ready with great tips and top-notch service.
Everything Your Agency Needs
Try AgencyAnalytics risk-free for 14 days. No credit card required.