Campaign, Dashboard & Report Templates
Get your client metric monitoring up and running right away with dozens of prebuilt dashboard and report templates. Then streamline your new client setup process by using the dashboard and report templates your team loves to pre-populate entire client campaign templates.
AUTOMATE YOUR CLIENT REPORTING TODAY
Create Custom Marketing Reports in Minutes
Building custom marketing reports doesn't need to take all day. With dozens of prebuilt dashboard and report templates and a drag-and-drop editor, you start automating your client reporting in minutes.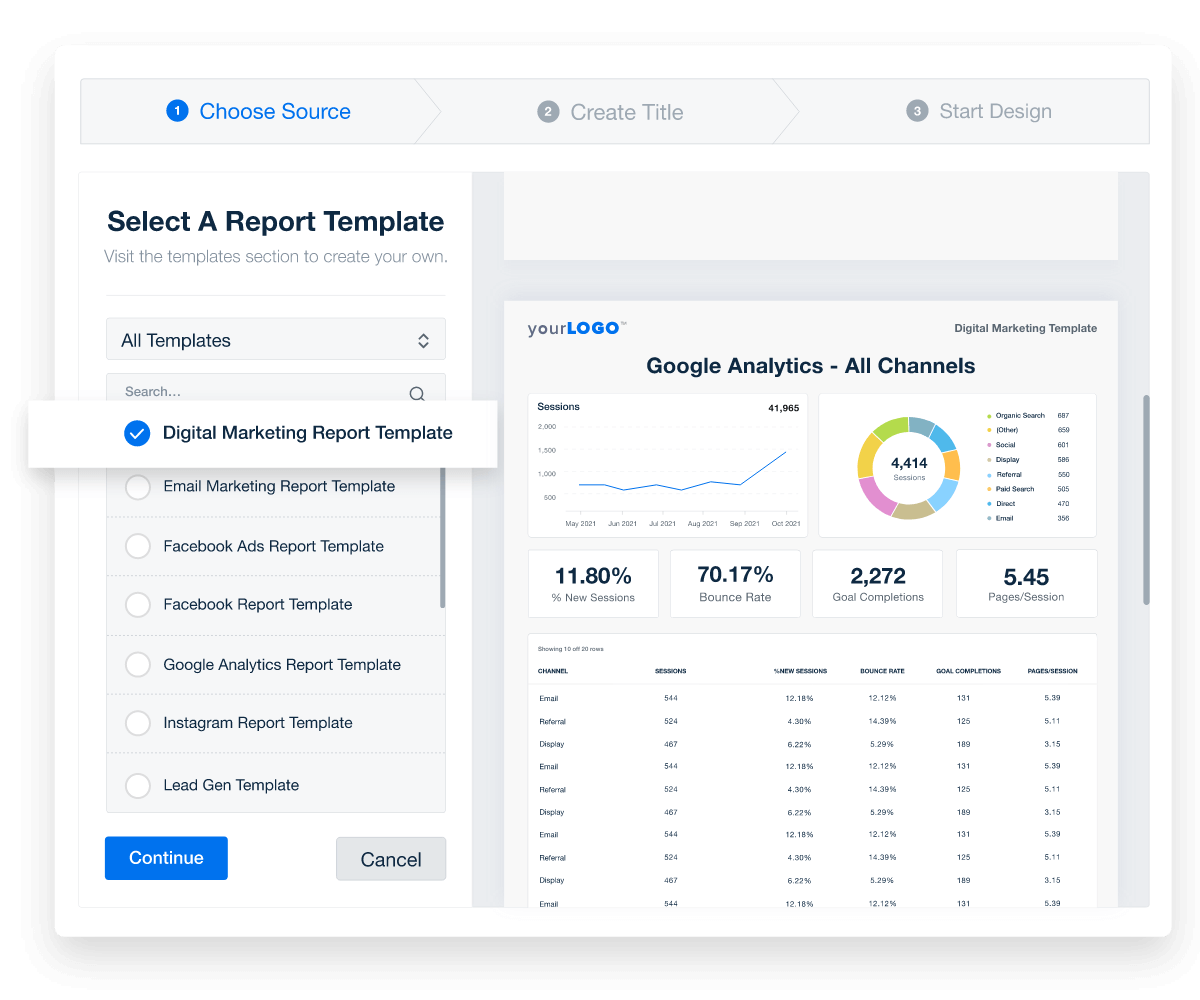 STOP WASTING TIME SWITCHING BETWEEN PLATFORMS
Connect Your Client's Marketing Data in One Place
Moving between SEO, PPC, social, call tracking, and similar channels to make sense of client data is tedious. Stop wasting time switching between platforms and spend more time growing your business. With fully automated reports and custom dashboards, you get everything you need to save time, retain clients, and scale your agency.
Create a Quick & Consistent New Client Setup Process
If your agency uses a standard reporting format across all or most of your clients, it's a waste of your time to re-create that whole setup from scratch each time you onboard a new client. Instead, use the prebuilt reports and dashboard templates your team uses again and again to pre-populate an entire campaign template. Set up and streamline every new client reporting process, every time. Make scaling a snap.
Try AgencyAnalytics risk-free for 14 days. No credit card required.