Compare AgencyAnalytics to Other Marketing Analytics Platforms
All the essential comparison data at your fingertips to select the best reporting platform for your marketing agency's unique needs.
Highly rated by leading agencies
A Side-By-Side Comparison Of Your Automated Reporting Options
Review pricing, features, add-ons and more to find your marketing agency's best-fit platform.
Starting Price
AgencyAnalytics
$12/client campaign
Call Tracking Integrations
Social Media Integrations
Compare Platforms in Greater Depth
Dig into detailed comparisons and feature descriptions to help you select a platform with confidence.
Create your 14 day trial and get started for free. No credit card required.
Automated Reporting Made Easy
Don't Waste Another Minute on Manual Reporting
Say goodbye to spreadsheets and time-consuming manual client reporting. Embrace the efficiency of automated reports and custom dashboards. Save precious time, wow your clients, and drive your marketing agency's growth. It's time for smarter reporting, not harder reporting.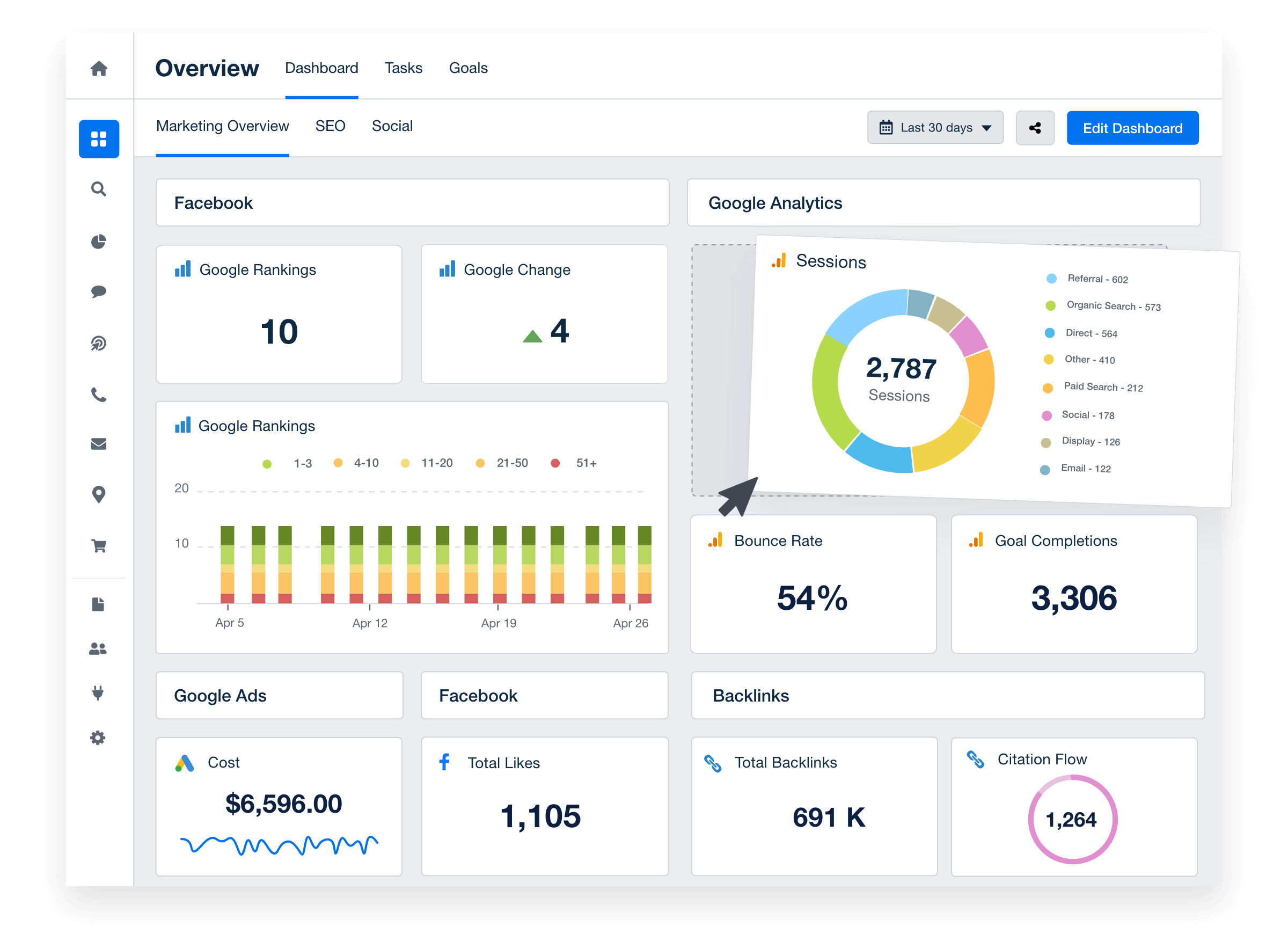 Personalize The Client Experience
Fast, Simple Custom Dashboard & Report Generation
With a suite of fully customizable widgets and an intuitive drag-and-drop report builder, you're not just creating reports and dashboards - you're tailoring experiences. Factor in the added benefit of white-labeled branding, and the power to shape your reports exactly as you envision them is literally at your fingertips. Embrace the freedom to create, without compromise.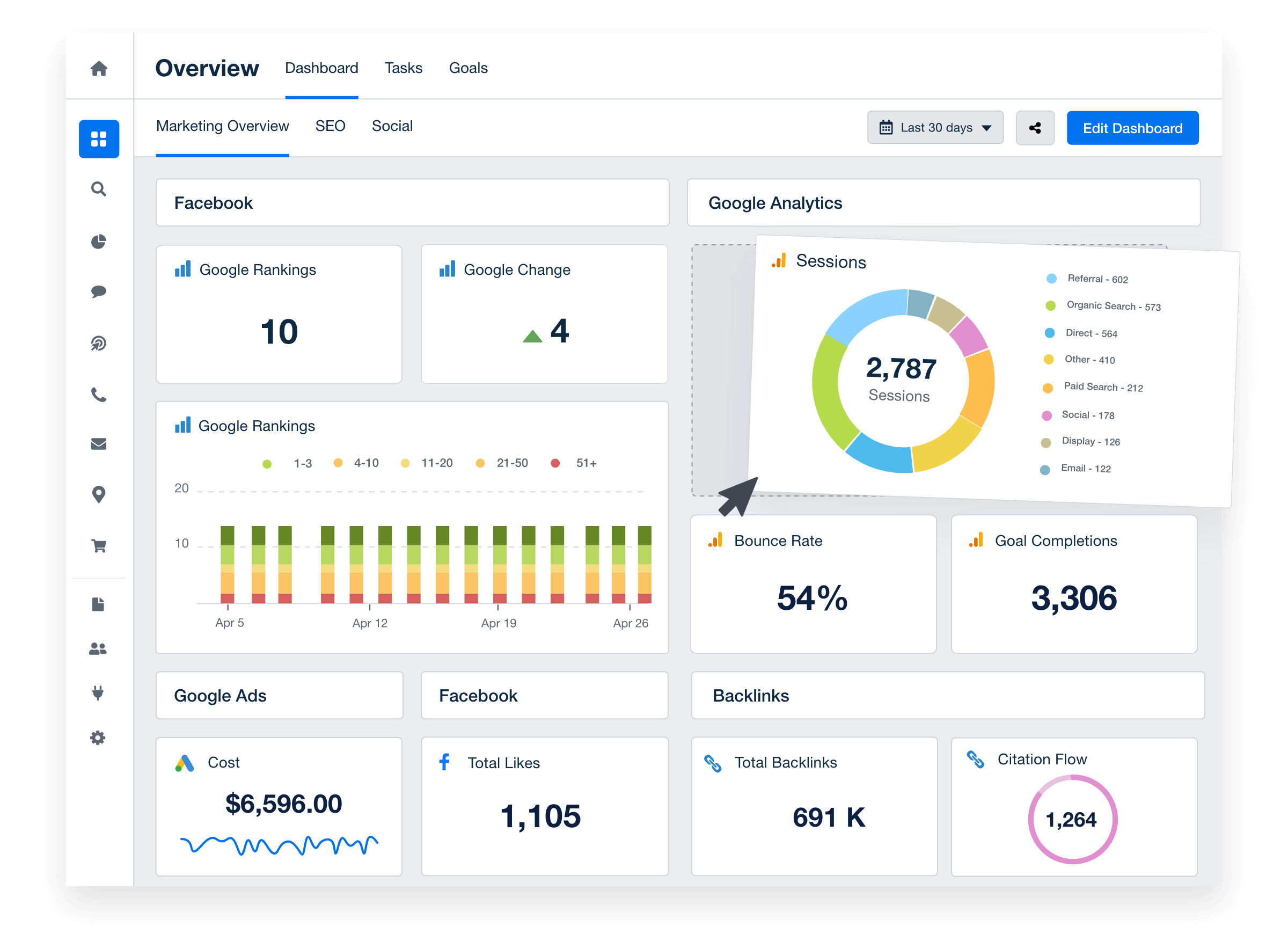 100% White Labeled Reporting
Elevate your brand identity by uploading your logo, personalizing your color scheme, and hosting client-facing dashboards on your own domain. The comprehensive white-labeling features effortlessly transform the platform and give you everything you need to call it your own.
The only regret we have about switching to AgencyAnalytics is not doing it sooner. It has saved us an incredible amount of time and makes us look polished and professional.
Trusted by over 6,000 growing agencies
Try AgencyAnalytics risk-free for 14 days. No credit card required.