AgencyAnalytics vs Looker
Looking for an alternative to Looker? Find out why digital agencies prefer AgencyAnalytics.
Looker
Starting Price
AgencyAnalytics
$12/client campaign
Looker
Available Only By Request
Call Tracking Integrations
An Alternative to Looker

with More Reporting Features!
Why do top Digital Agencies choose AgencyAnalytics for their client reporting?
Get Up And Running In Minutes
Ease-of-Use & Onboarding Are Our Top Priorties
The Problem
Many customer reviews say that although Looker has powerful business intelligence dashboards, the platform is quite complex to use. This steep learning curve makes the setup process lengthy, which means that if you're not an expert in data analytics the platform may not be right for you.
The Solution
At AgencyAnalytics, our goal is to help you simplify, streamline, and automate your agency. We've made ease-of-use a top priority and also offer onboarding support to all new customers so that you can get the most out of the platform right away.
Customize your reports with your drag-and-drop editor
Flexible Data Visualization Capabilities
The Problem
Another common review of Looker is that the platform's data visualization capabilities are not very flexible. Many customers have said they've had to hire additional data analysts in order to get the level of customization they're looking for.
The Solution
With dozens of prebuilt report and dashboard templates, you can get up and running with our suite of report automation tools in seconds. If you're looking for a more customized experience, our drag-and-drop editor makes this process simple and intuitive.
Trusted by 6,000+ Agencies
We Specialize in Digital Agencies
The Problem
You may notice that Looker does not specialize in any industry or department—instead, the platform focuses on all types of data analytics. This may not be a dealbreaker for everyone, but since each industry is unique, this makes it less of a specialized platform.
The Solution
At AgencyAnalytics, we focus all our efforts on helping digital agencies grow their business. From our 75+ marketing integrations to dozens of prebuilt data visualization widgets, we know exactly what our customers need when it comes to reporting.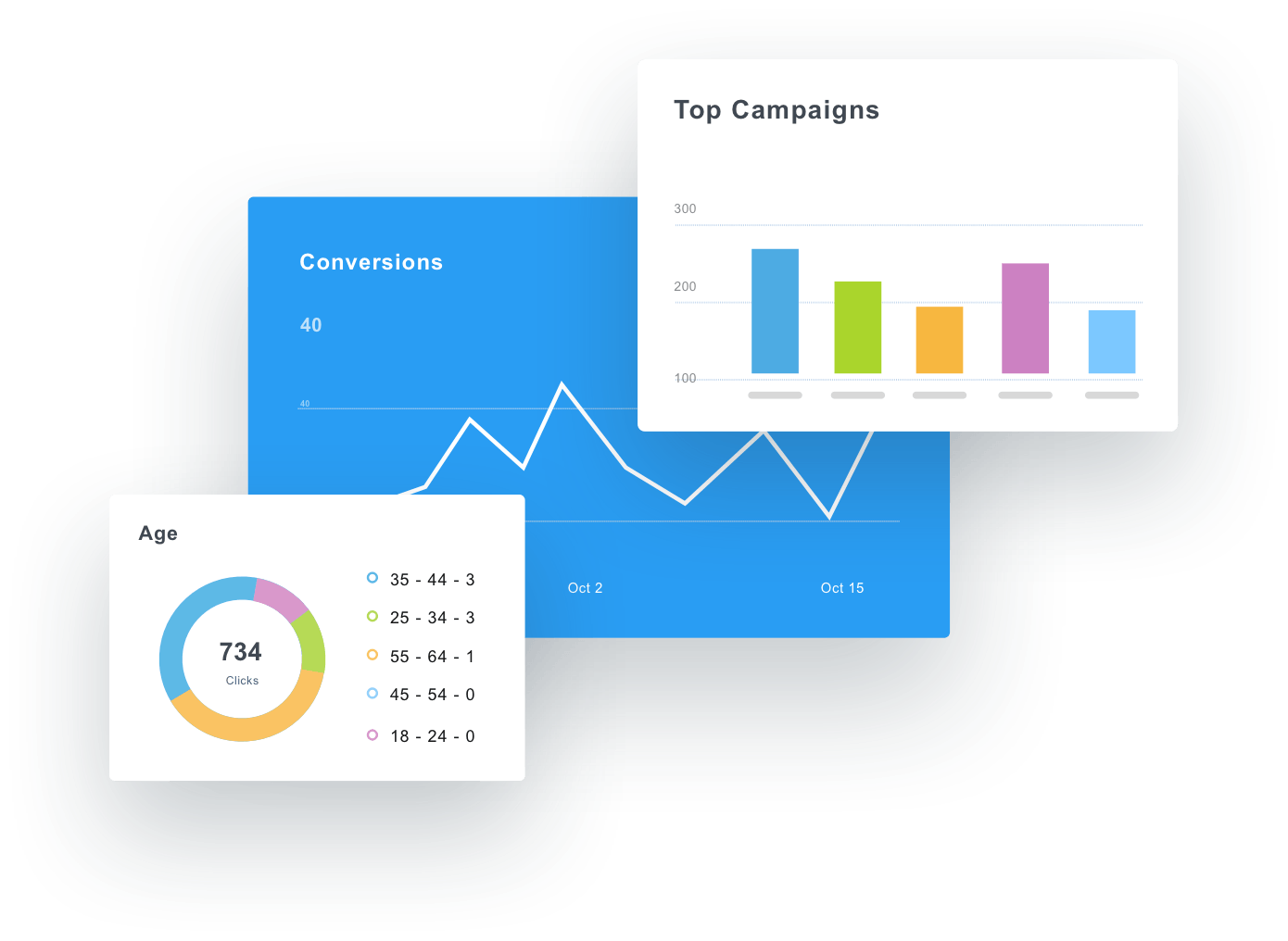 Get The Best Value for Your Money
Our Pricing Beats the Competition
The Problem
You'll notice that pricing is not available on looker.com, although several customer reviews say that it's priced much higher than the competition. When you take into account the time that it takes to get over the learning curve, it can add up quickly.
The Solution
Starting at $12/month per client campaign, all AgencyAnalytics customers have access to our full suite of marketing integrations, white labeling, agency management, and report automation tools. After your initial onboarding, we also have first-rate customer support that's available 24/5—start your free trial and find out for yourself!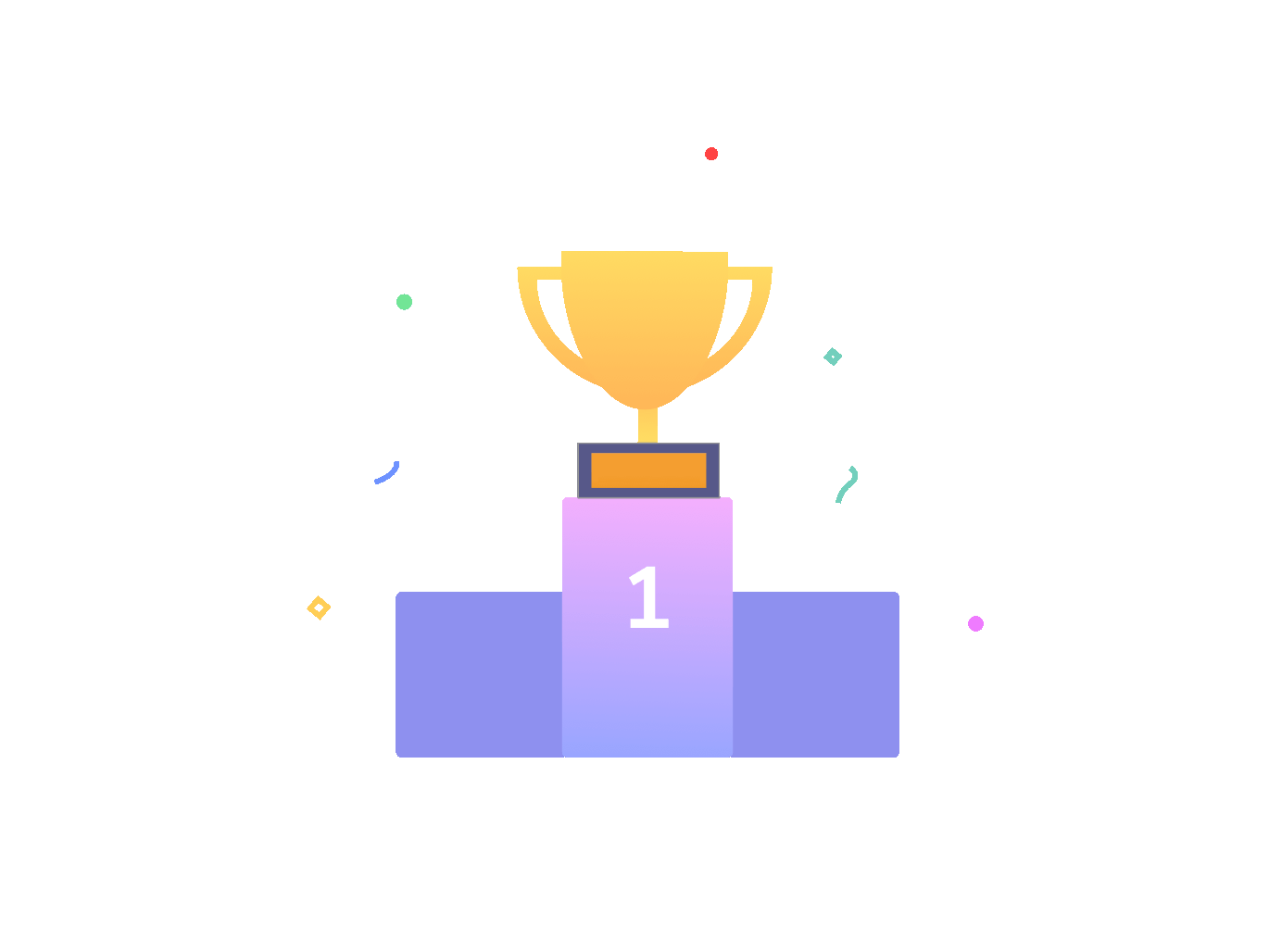 Built for Digital Agencies
A Looker Alternative that Agencies Prefer
All-in-One Reporting
Our all-in-one reporting platform is built to help digital agencies grow their business. With prebuilt dashboards, report templates, and a drag-and-drop editor, you've got everything you need to deliver a customized experience to clients.
A Full Suite of SEO Tools
AgencyAnalytics is best known for our powerful reporting capabilities, but we also have a full suite of SEO tools. The tools include a keyword rank tracker, site auditor, and a backlink checker—so you can offer clients a truly full-service experience.
Agency Management Tools
On top of our SEO tools, we also have a full suite of agency management tools designed to help you streamline your entire business. Create staff accounts, assign them tasks, and automate the rest.
Take Your Agency To The Next Level
Put Your Reporting On Autopilot
Automate Your Reporting
After you've created a custom marketing report, put the entire process on autopilot by scheduling them on a daily, weekly, or monthly basis. Add your own unique insights to each report with personalized comments.
24/7 Live Dashboards
These days, many clients want access to their data on their own schedule. Give clients exactly what they want with 24/7 access to a live marketing dashboard. Provide each client with the own login and specify their permissions, so they see only what you want them to.
White Labeled Reporting
Our platform was built with your brand in mind. Add your own logo, color scheme, and even host reports on your own domain for a fully white-labeled experience.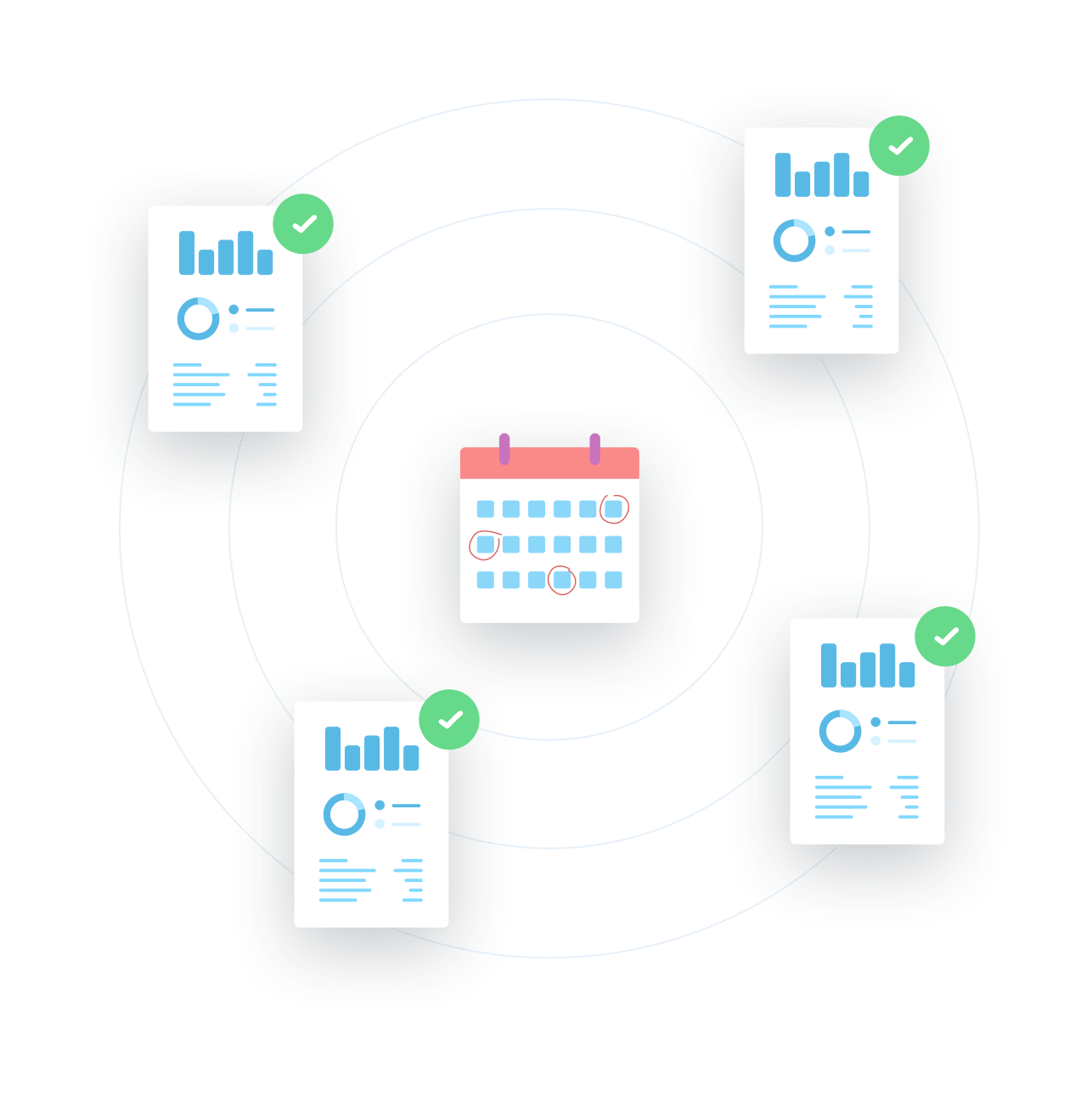 Try AgencyAnalytics risk-free for 14 days. No credit card required.