Custom Marketing Dashboards
Slash client reporting time and reclaim billable hours with custom marketing dashboards—the ultimate solution for your busy agency! With a user-friendly interface that integrates data from diverse sources, create visually appealing dashboards and reports that clearly demonstrate your agency's value.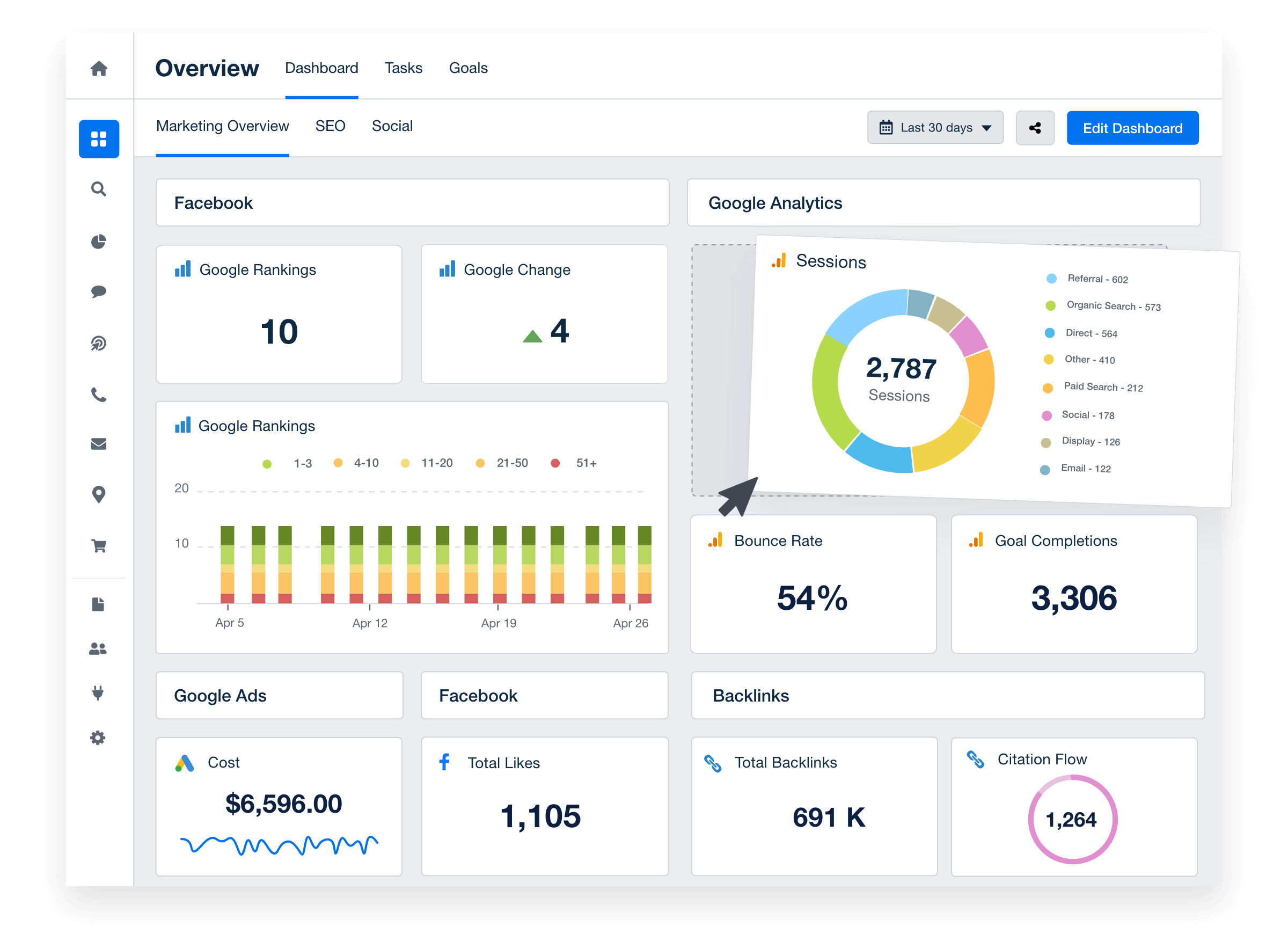 CREATE CUSTOM DASHBOARDS & REPORTS IN MINUTES
Tailor-Made Client Dashboards That Align With Your Vision
Craft client dashboards and reports tailored to your agency's unique approach to marketing, and without breaking a sweat. Easily personalize each marketing dashboard and report to support your clients' diverse goals.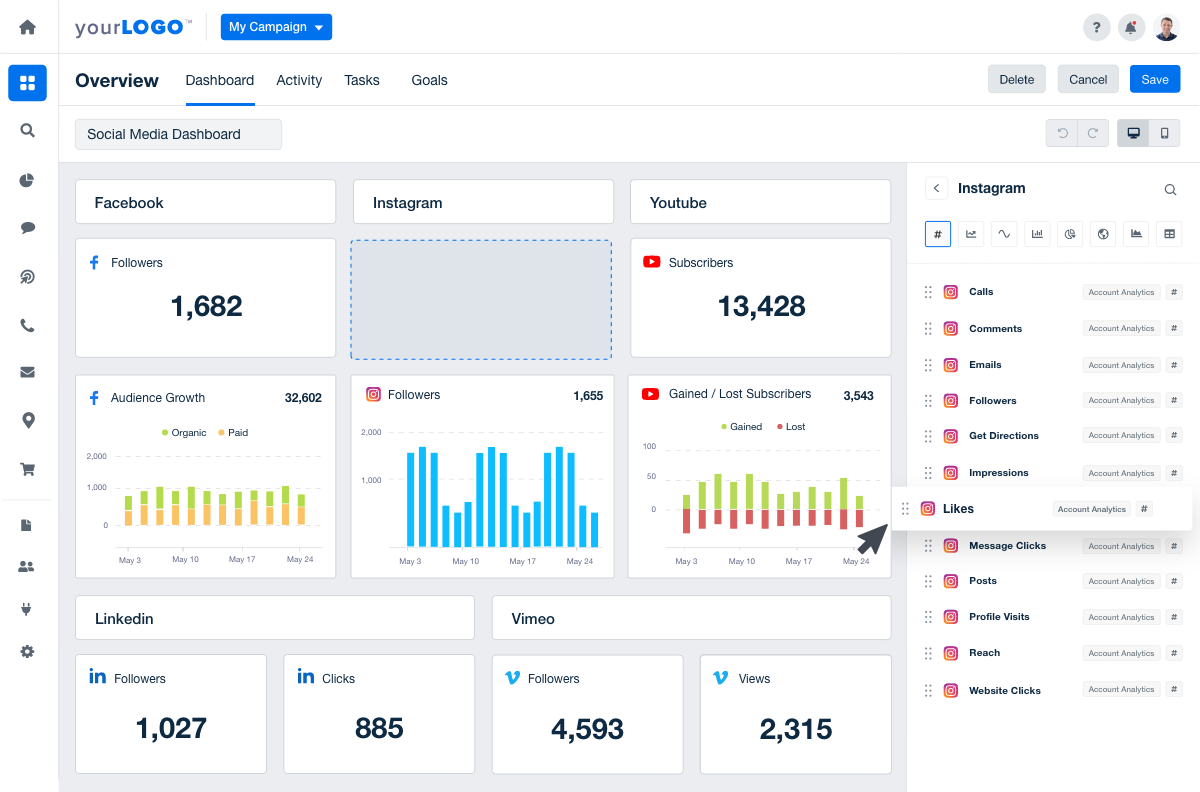 100% Customizable
Build fully customizable client dashboards and reports with complete flexibility and control
White Labeled
Professionally brand your dashboards and reports with your logo, colors, and even host them on your own domain
75+ Integrations
Access all your clients' marketing data under one roof with an ever-growing selection of integrations
Streamline Your Onboarding
Leverage pre-built dashboard templates or quickly clone existing custom dashboards for your new clients
IMPRESS CLIENTS WITH A CUSTOM DASHBOARD
Design Dashboards Based on Your Clients' Goals
IN-DEPTH REPORTING & INSIGHTS
Provide Granular Insights with Custom Metrics
Take each marketing dashboard beyond what's expected by creating custom metrics for the most in-depth client reporting possible. Combine data points from 75+ integrations into custom blended metrics. With this extra layer of personalization, add elevated insight and transparency to your client reporting.
Set Goals and Exceed Performance Targets
It's essential to clearly define goals and set performance targets when you're working with clients. The Goals widget lets you establish monthly targets and track performance on a day-to-day basis in one clear visual. Establish transparency, build trust, and reduce churn by showing clients exactly how they're progressing toward their business goals.
TELL A STORY WITH YOUR DATA
Add Context to Your Data with Annotations
Enrich your clients' marketing data with context. Highlight their campaign changes using annotations on date-based charts. Establish performance benchmarks, integrate KPIs, and craft a compelling narrative with your data, all to support enhanced decision-making.
By consolidating all of our tools into dashboards, we have saved so much time and money—it's truly been invaluable. As an agency owner, I don't know of a better platform than AgencyAnalytics.
COMPLETE CONTROL OVER YOUR CLIENT ACCOUNTS
Configure Client Access Permissions
Some clients may be more tech-savvy than others and want access to all their data on their own schedule. For other clients, it may make more sense to restrict access and prevent information overload. Whatever you decide, you have complete control over each clients' permission settings. You choose exactly what you want them to see.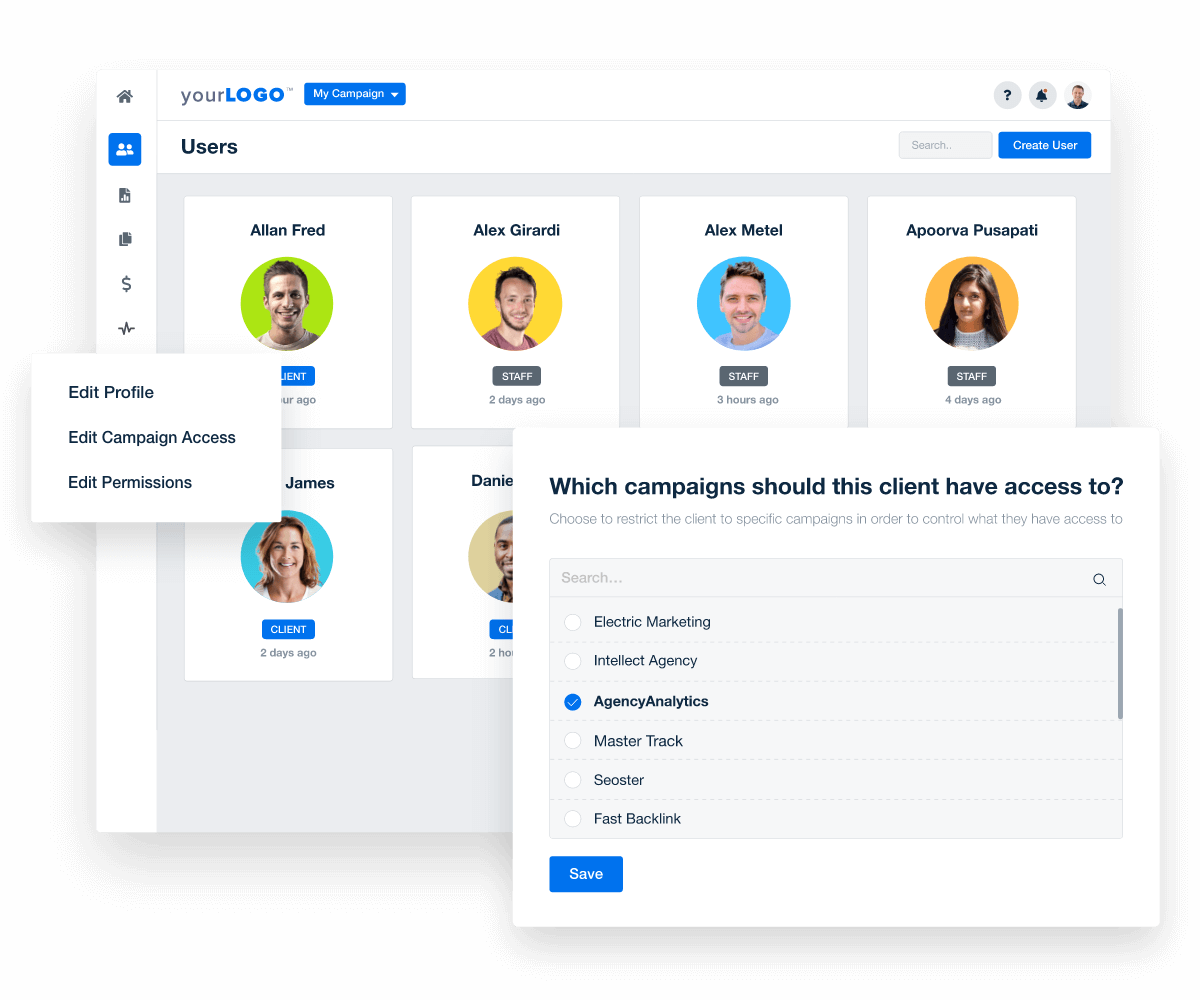 ADD YOUR AGENCY'S BRANDING
After automating your reporting process, customize your dashboards and reports to match your agency's branding. Upload your logo, apply your color scheme, and even host it on your own domain. The full suite of white labeling capabilities gives you everything you need to make the platform your own.
75+ MARKETING INTEGRATIONS
All Your Clients' Data in One Place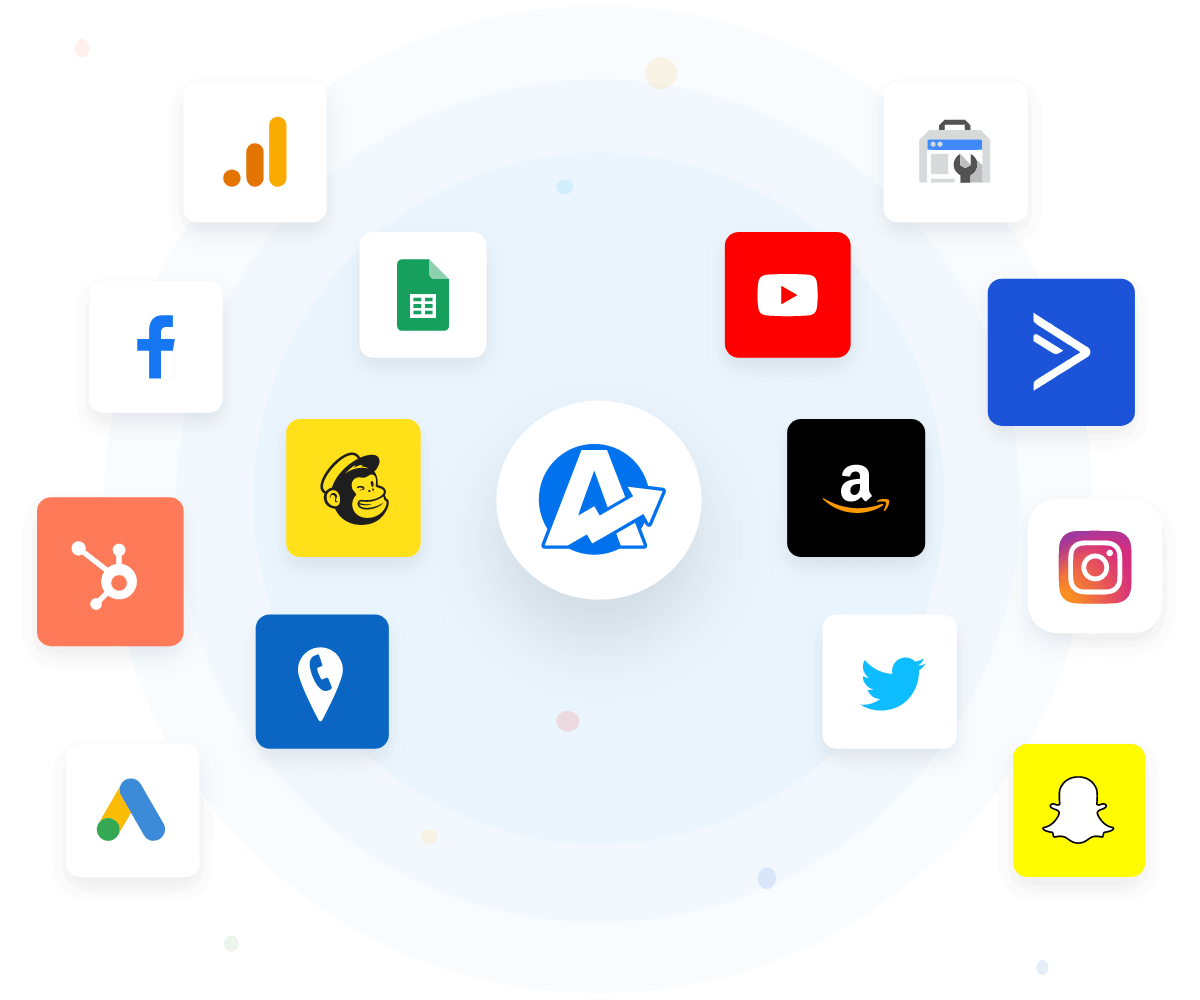 Streamline Your Agency's Workflow With Powerful Reporting Software
Try AgencyAnalytics risk-free for 14 days. No credit card required.