Manage Tasks & Track Workflows
Streamline your marketing agency's task management at scale with a simplified task management tool. Collaborate with your team members, track your progress, get work done.
Automated Task Management Notifications
Keep your entire team on top of all the important activities that ensure your agency moves forward and your clients realize success. Notifications are automatically triggered when someone is assigned to a task, when a due date is added to a task, and when that due date is 24 hours away.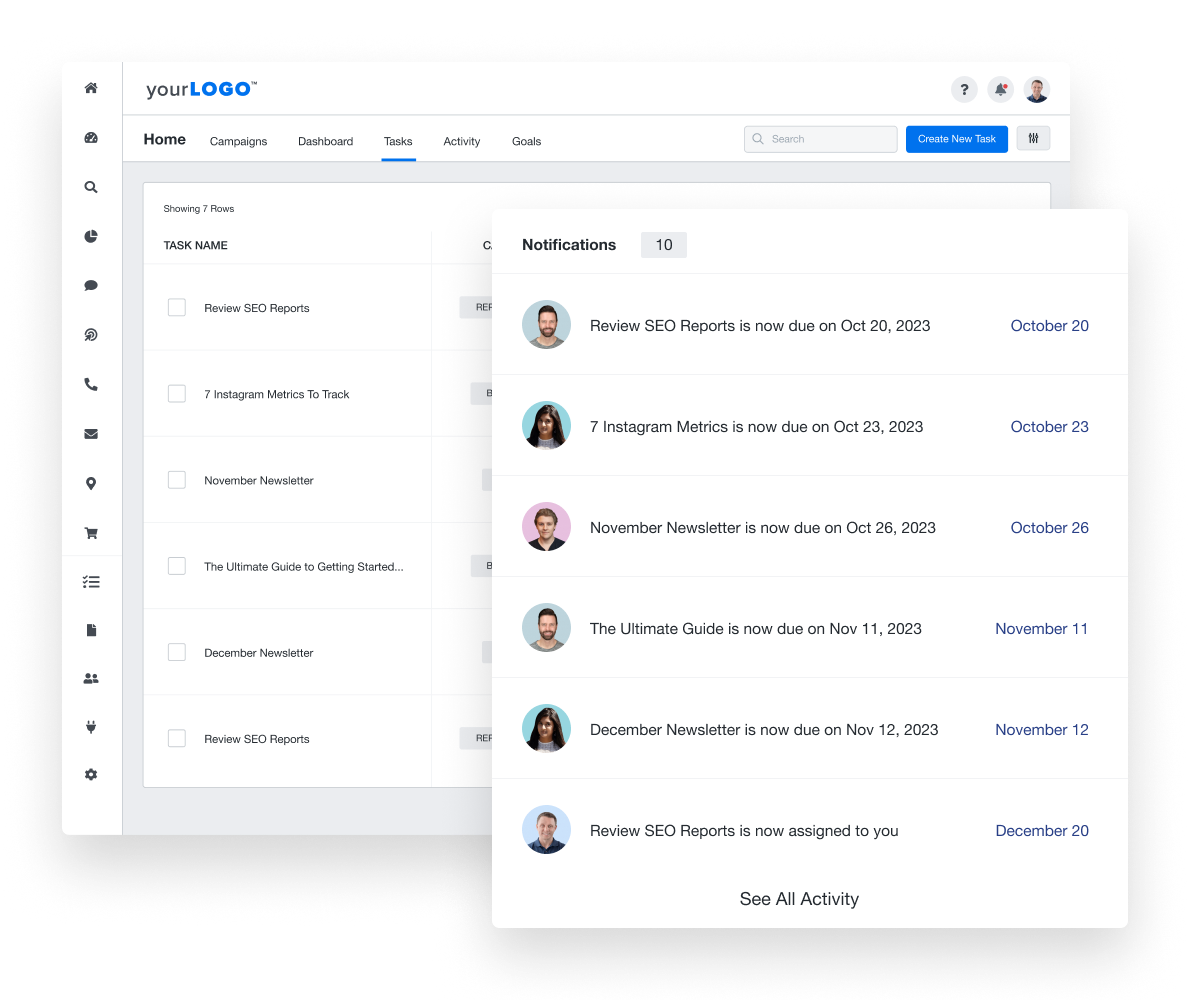 Keep Clients Up To Date on Your Progress
Keep your clients up to date with your progress by adding completed tasks to automated monthly reports. AgencyAnalytics has everything you need to manage workflows, monitor client campaigns, and provide seamless client communication.
Try AgencyAnalytics risk-free for 14 days. No credit card required.