White Label Dashboard & Reporting Software
A strong brand identity speaks volumes. Deliver custom marketing dashboards and reports with sleek, professional branding. Make a lasting impression on your clients while keeping them well-informed on their marketing performance across all their data sources.
White Label Reporting Made Easy
Full Control of Your Agency's Branding
Create white label analytics dashboards and reports in minutes. With a full suite of customizable widgets, drag and drop report builder, and branding capabilities, you have everything you need to call the platform your own. Tell clients it was built in-house, we won't tell!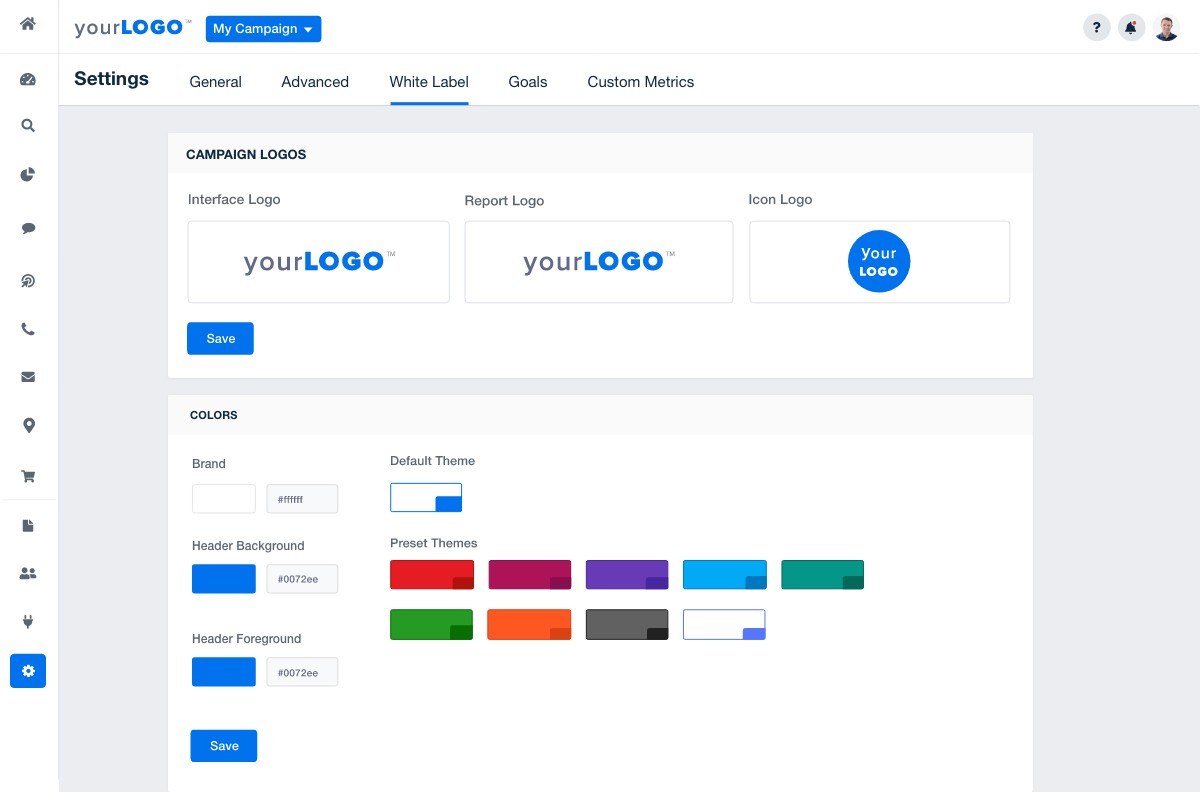 Logos
Upload and apply a custom logo platform-wide, or for each dashboard and report
Agency Brand Colors
Match your exact brand colors using our hex color selector
Custom URL
Host each dashboard on a custom domain and your own branded web app
Mobile App
Give your clients access to the AgencyAnalytics mobile app featuring your branding
100% White Labeled For Agencies
Ultimate Brand Command at Your Fingertips
Customize your client dashboards and automated reports to create brand consistency with a full suite of white label capabilities. On the Agency plan and higher, send reports from your agency's email and use a custom domain to create shareable dashboard URLs. Carry your agency's professional image through everything you do.
Platform-Wide Logo Placement
Display Your Agency's Logo
You don't need to be a data scientist to create fully branded dashboards and polished reports complete with professional data visualization. Personalize the branding of your dashboards, custom reports, browser favicon, and more with AgencyAnalytics. Easy configuration options for freelancers, and powerful multiple white label profile options with the Agency and Enterprise plans.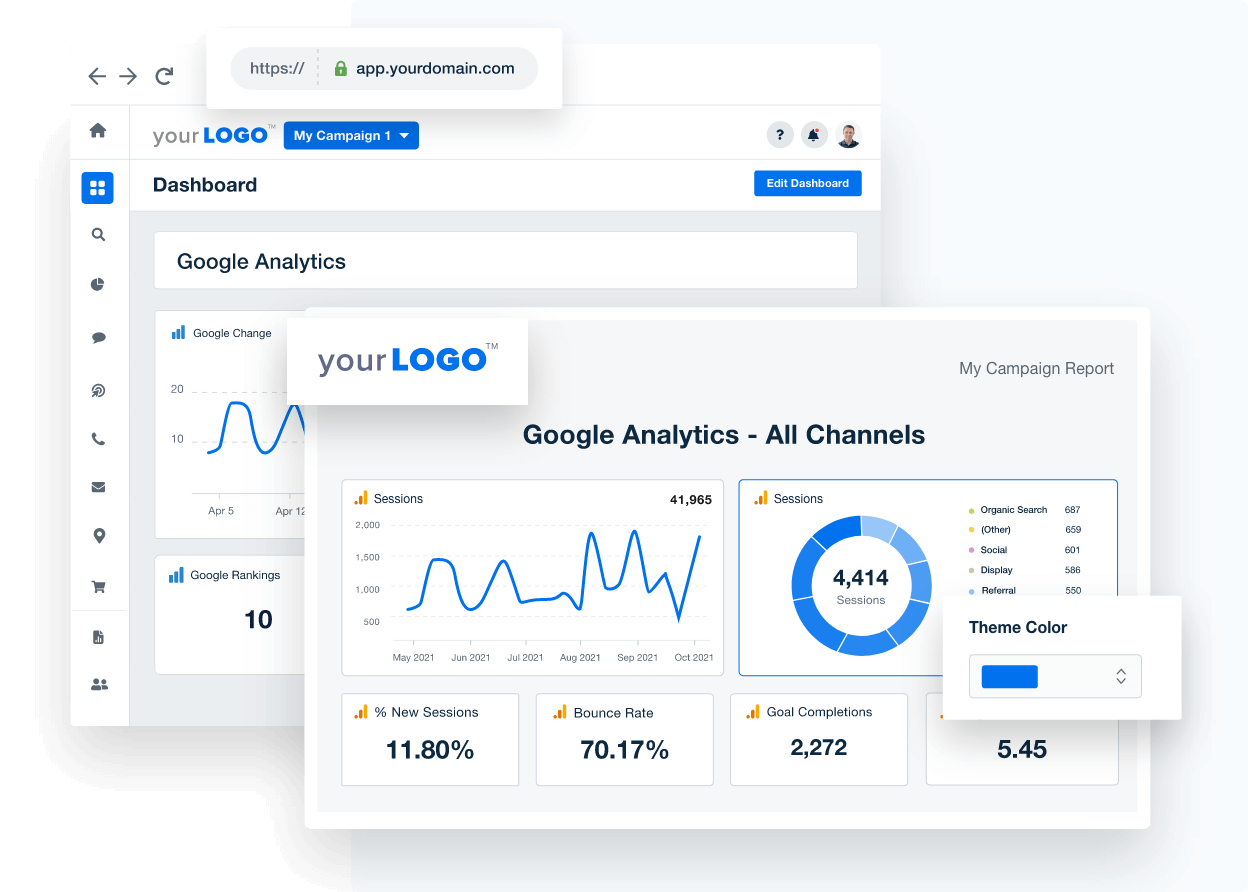 MAKE THE PLATFORM YOUR OWN
Match Your Exact Brand Colors
Customize each dashboard and report by choosing from pre-configured color templates or using the built-in color selector to add your agency's exact hex color codes. Apply your color scheme across the entire platform for a professionally branded experience and take full ownership of your agency's client-facing image.
CHOOSE FROM SEPARATE LOGOS AND COLOR SCHEMES
Create Multiple White Label Profiles
Built for agencies that operate under more than one brand or division—or simply want to craft unique white label profiles for each client—this advanced option allows your agency complete branding flexibility, all while keeping all your data in one place. Multiple white-label customization is available on Agency and Enterprise plans. It's a perfect feature for large, fast-growing agencies with many data sources that need their reporting platform to keep up.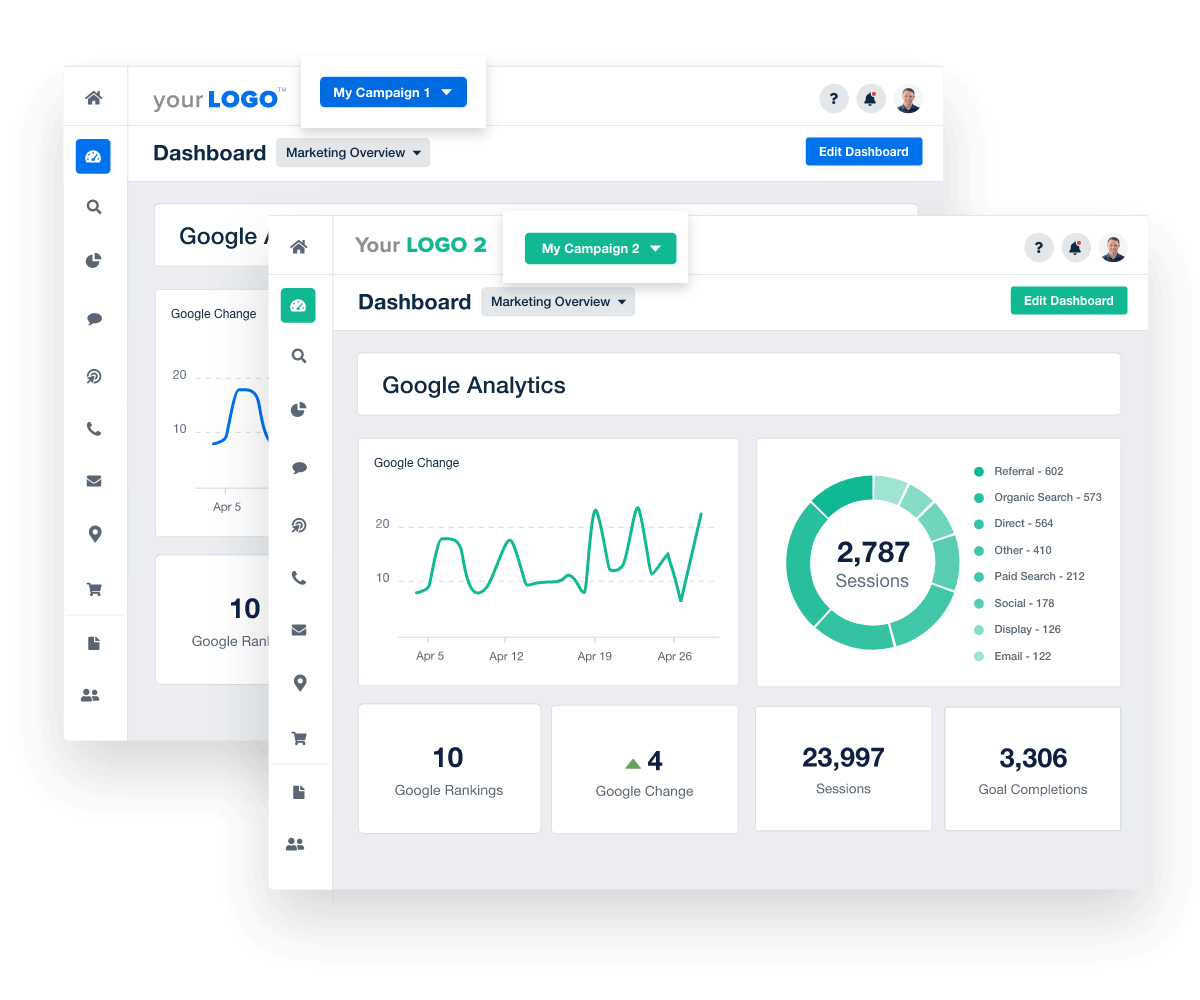 IMPRESS CLIENTS WITH A CUSTOM URL
Host Dashboards On Your Own Domain
Offer a seamless user experience by hosting client dashboards on your company's domain. Get started in minutes with a branded subdomain on our generic URL (i.e youragency.agencyanalytics.app). On select plans, put your agency's branding at the forefront with a custom domain just for your clients (i.e. clients.youragency.com).
ACCESS CLIENT DATA ON THE GO
Offer Clients a Branded Mobile App
Elevate your clients' experience with a fully branded mobile app that lets them access their data on the go. This tool boosts client engagement while also setting your agency's services apart from the competition.
The must-have reporting software for agencies. AgencyAnalytics has revolutionized our client reporting. I couldn't recommend it enough.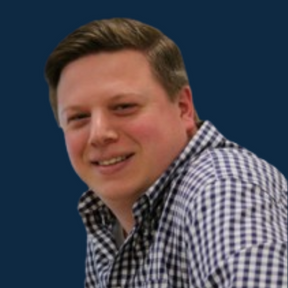 Connect the White Label feature in seconds to streamline your client reporting.
Create Scheduled Reports & Live Dashboards
Automated Reports and Dashboards
Say goodbye to creating manual reports and dashboards and hello to the white label reporting tool built for marketing agencies.
Automatically generate reports that highlight key metrics and provide actionable insights. Then flip them into white labeled reports to clients on a daily, weekly, bi-weekly, monthly, or quarterly basis in minutes. Or, set up custom user permissions to give clients and staff access to live dashboards 24/7.
Packed with graphs, widgets, and other white label reporting tools–your agency has everything it needs to create customizable reports and dashboards that showcase the most important digital marketing data.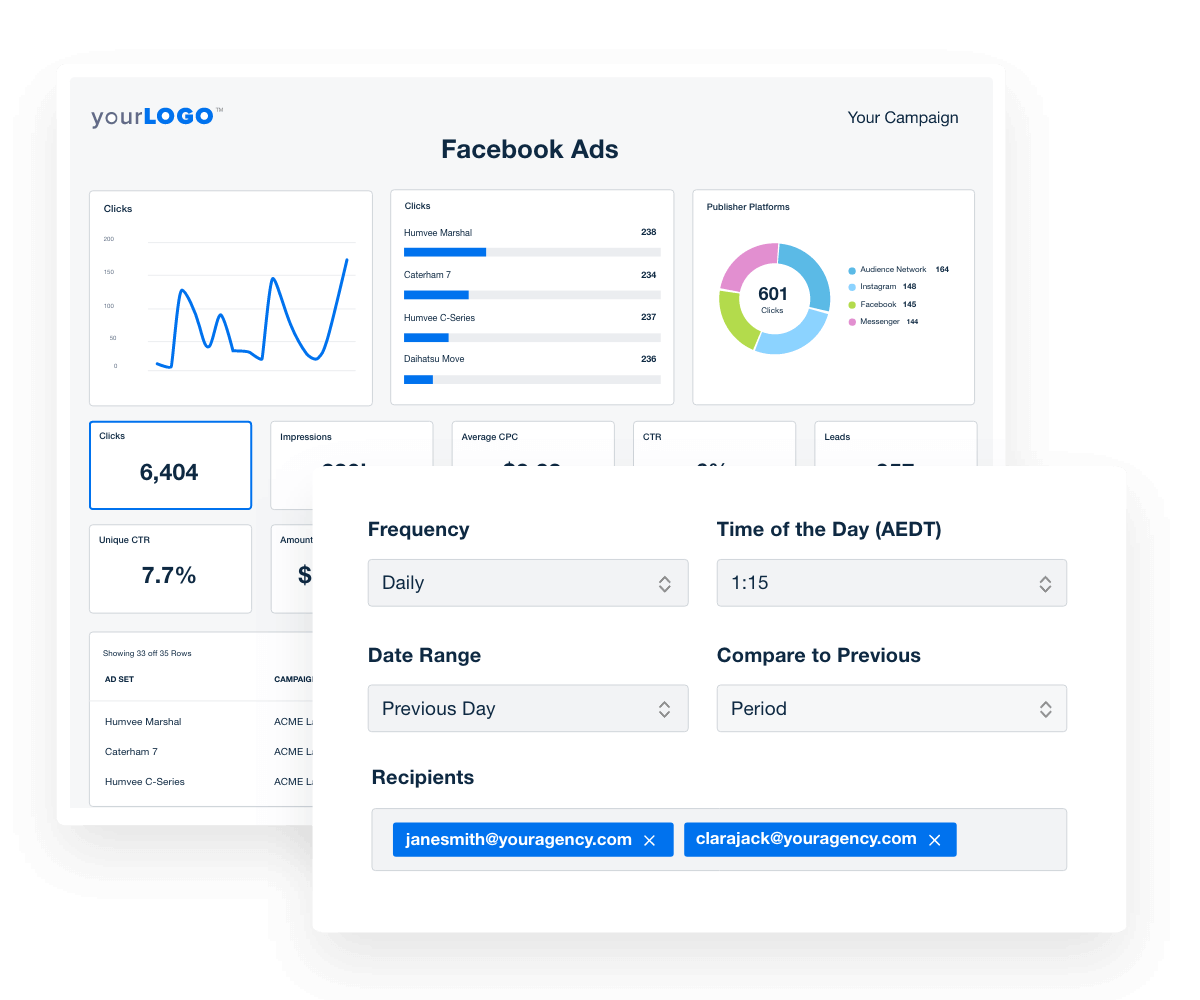 CONNECT THE DOTS BETWEEN 75+ INTEGRATIONS
All Your Data in a Single Platform
Your clients use more than just one platform to grow their businesses. Bring all their key performance indicators into AgencyAnalytics' powerful reporting platform to show the full picture of their performance.
Easily combine data from multiple sources and digital marketing platforms, including Google Analytics, Google Ads, SEO tools, Social Media platforms, and more.
Adding a dashboard with your own branding is easy! Create custom dashboards and reports with data from 75+ channels using the drag-and-drop editor, and your reports are client-ready in minutes!
SET GOALS AND HIT PERFORMANCE TARGETS
Show Clients You're Hitting Their Marketing Goals
Communicate your digital marketing success at a glance with the Goal tracking widget. The visual progress bar shows exactly how your marketing efforts are trending against monthly or daily objectives.
Break down your goals into daily or monthly performance targets and show clients exactly how you're helping them achieve their growth targets.
Customizable White Label Reporting Solution
Build Dashboards & Reports Your Way
We get it. You like to build client reports your own way. With a range of customization options, including dashboard widgets, custom metrics, and a drag-and-drop report builder, you have everything you need to fully customize your reports to show off the impact of your agency's marketing expertise.
Create better, faster, reports featuring your own branding and impress clients with a suite of reporting tools designed for marketing agencies.
WE'RE HERE TO HELP AGENCIES SUCCEED
Customer Support Is Our Top Priority
At AgencyAnalytics, we're committed to helping marketing agencies succeed.
Accessible 24/5, our chat support is known for its less than 3-minute response time, making sure your queries are never left hanging. Plus, our exceptional customer service is mirrored in the satisfaction ratings we receive, usually scoring 95% or higher.
Whenever you need us, our dedicated customer support team is here to help you effectively use your white label reporting platform and deliver top-notch services to your clients.
Save Time and Increase Client Retention
Report Smarter, Not Harder
Setting up an automated, white-label reporting system gives you back billable hours to focus on what really matters–executing client campaigns and acquiring new clients.
Combine the results from every digital marketing platform your agency uses with the website's performance data from Google Analytics, and add call tracking, eCommerce, and CRM data to create an end-to-end reporting system that wows clients.
Use a digital marketing reporting tool to customize report templates and live dashboards and quickly clone them to streamline client onboarding and improve client retention.
Discover the White Label Reporting Tool Trusted by 6,000+ Marketing Agencies
AgencyAnalytics has completely transformed our reporting process, making it more efficient and professional. We love the ability to white label reports with our branding and colors, and the ease of use has been a game-changer. Overall, the platform has been a huge asset for our agency.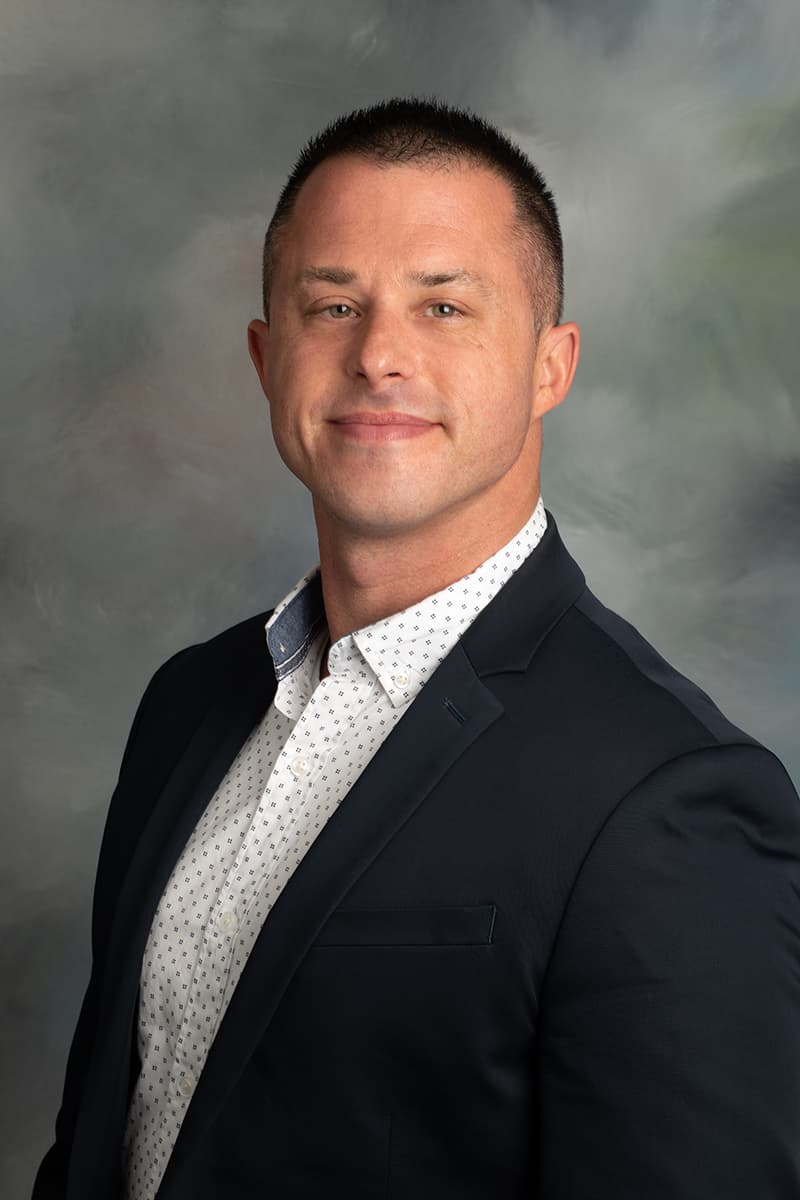 Adam Binder
/ Founder & CEO
Creative Click Media
Try AgencyAnalytics risk-free for 14 days. No credit card required.