Combine and simplify your cross-channel PPC data into single, comprehensive reports and dashboards your clients will understand and enjoy. Clearly display conversions and cost to showcase your agency's full marketing impact.
Boost PPC Performance
Optimize your PPC activities and ad creatives by automatically monitoring PPC KPIs
Demonstrate ROI
Prominently display conversion-related metrics to showcase your agency's value
Cross-Channel PPC Reporting
Report on all of your client's ad networks in a single, easy-to-understand PPC report
White Label
Present professional, PPC reports and dashboards featuring your agency's logo and branding
PPC REPORTING ACROSS MULTIPLE PLATFORMS
Automated PPC Reporting for Digital Agencies
Creating reports manually with spreadsheets and screenshots is time consuming, especially when you have multiple clients. Streamline your client reporting by automatically pulling together all your client data across multiple paid social media and PPC networks, including Google Ads, Microsoft Ads, Facebook Ads, and more. Schedule reports and always stay on top of deadlines with a comprehensive digital marketing reporting tool.
Monitor Clicks, Impressions, Cost & CPC
All Your PPC Analytics in One Report
Track and monitor all your clients' important KPIs across every PPC channel in a fraction of the time. Analyze clicks, impressions, ad spend, campaign costs, CPC, conversion rate, and more. All your marketing data updates in real time–from the campaign level down to individual ads and keywords! Provide beautiful visualizations for key metrics with a single click, and easily show clients your overall PPC performance.
HIGHLIGHT THE VALUE YOUR AGENCY PROVIDES
Show Clients the ROI You're Delivering
Clearly display your clients' ROAS to prove your agency's worth. Increase customer retention, get more leads, and reduce churn. Your comprehensive PPC dashboards and reports include prominent ROI metrics as well as a dedicated conversions section to demonstrate your agency's PPC performance with clarity.
With AgencyAnalytics we're able to pull in PPC, social, call, and SEO data into the same platform allowing our clients a single sign-on to view their entire marketing efforts with us.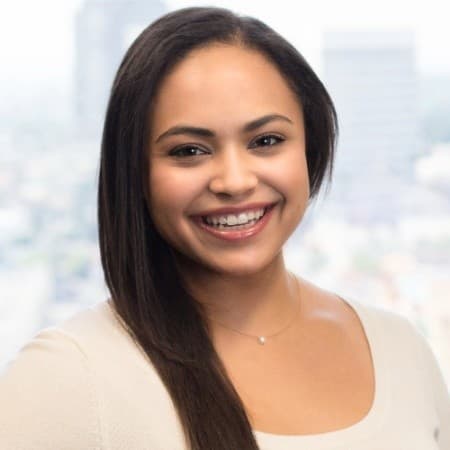 IMPRESS CLIENTS WITH STEADY GAINS
Showcase Improvement Over Time
A weekly or monthly performance snapshot has its place, but most clients want to see their performance and revenue improving as time goes on. Custom PPC reports make it easy to compare historical performance and showcase month-over- month improvement. Integrate with over 75 marketing channels for full-picture reporting.
Include Your Markup in All PPC Reports & Dashboards
Many PPC marketers and agencies charge PPC clients a percentage of total spend. Showing clients your agency's gross PPC cost can lead to questions and confusion. Easily set up your markup in all client-facing PPC cost reports and spend less time on customer support. Take your marketing reports a step further by creating custom metrics for more in-depth professional reports.
TELL AN INTUITIVE STORY WITH YOUR PPC DATA
Add Annotations & Create Goals in Your Reporting Tool
Tell a compelling story with your paid channel data by adding annotations and goals to your line charts and date-based column chart. This is a great conversion reporting tool that also helps you point out specific changes, set PPC marketing goals, and keep clients up-to-date with the progress in the most intuitive way possible.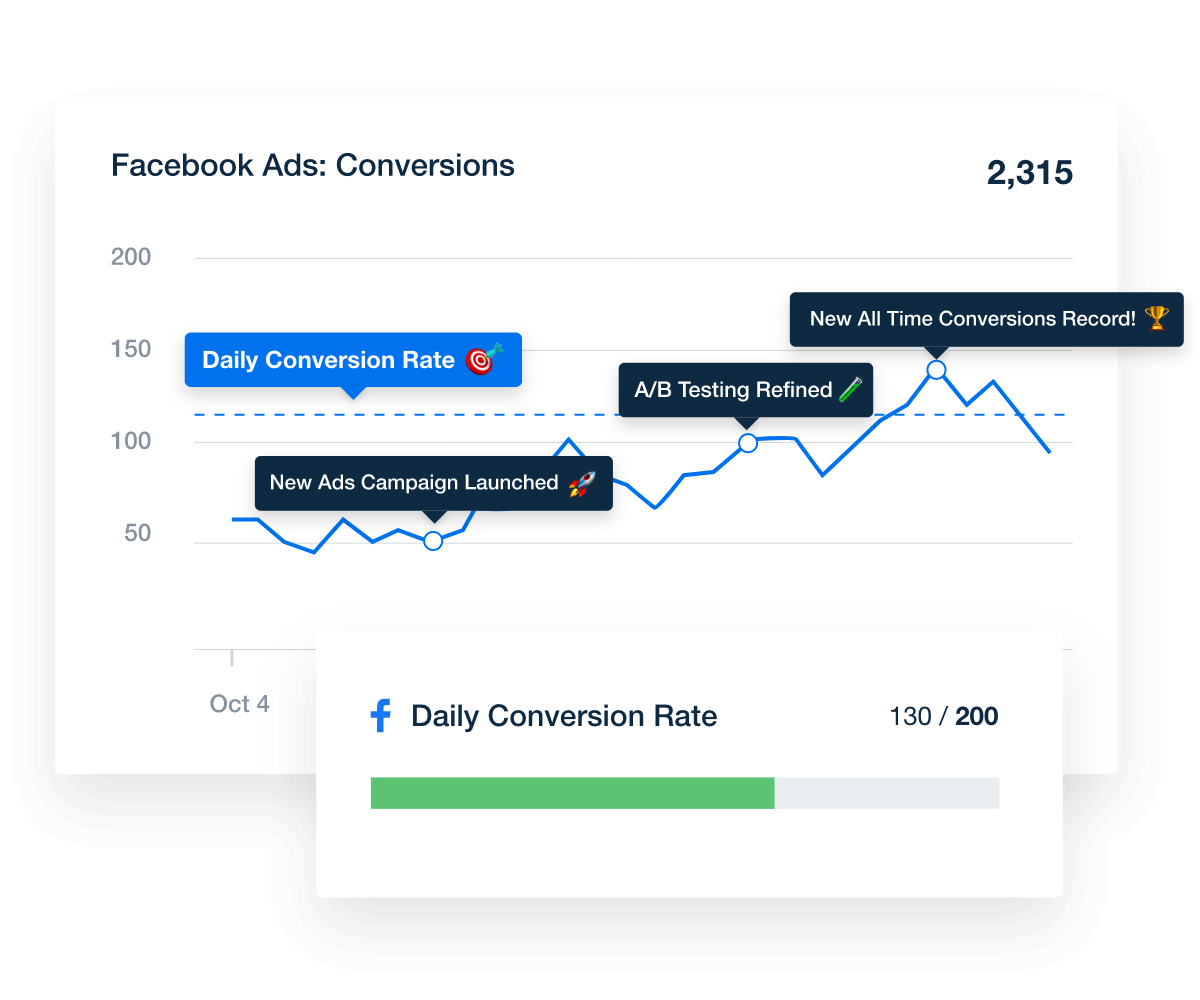 YOUR LOGO, BRAND COLORS AND CUSTOM URL
White Label PPC Reporting Templates
Both automated reports and custom PPC dashboards feature a variety of simple and intuitive white label options. Personalize each custom PPC report or live PPC dashboard by adding your logo and brand colors. You can even host the dashboard on your own website domain. Your agency will consistently deliver the best PPC reports, while your clients will think you built the entire platform in-house!
AgencyAnalytics is the best analytics tool I've found for agencies. It has exactly what I need in terms of cost-effectiveness, ease of use, white label reporting & competitive features.
Flagstone Search Marketing
Try AgencyAnalytics risk-free for 14 days. No credit card required.