Create beautiful, automated SEM reports and dashboards in minutes. Automatically monitor metrics like web traffic, click-through rate, cost per click, and return on ad spend. Combine all your SEO & PPC campaign data from Google Search Console, Google Ads, Bing Ads, Google Analytics, and more to showcase your agency's full impact.
Keyword Insights at a Glance
Spot keyword trends and uncover valuable insights with crystal-clear visual representations of your clients' data
Optimize SEO & PPC
Identify the star performers driving the most traffic and conversions for each channel, and capitalize on growth opportunities
Showcase Search Marketing Success
Effectively communicate the tangible results achieved through your cross-channel marketing efforts
Automated Reporting
Say goodbye to manual report generation and embrace the freedom of scheduled SEM reports
Deliver Clear Insights and Marketing Impact
Streamline your agency's PPC reporting and monitor crucial KPIs for all your clients across diverse PPC channels. Analyze various metrics such as clicks, impressions, ad spend, campaign costs, CPC, conversion rate, and more. 
Experience real-time updates for all your marketing data, ranging from campaign-level insights to individual ads and keywords. With just a single click, present stunning visualizations of essential metrics, enabling you to showcase your agency's comprehensive PPC performance to clients effortlessly.
Effortless SEO Monitoring and Reporting for Agencies
Simplify your agency's SEO monitoring with an automated reporting tool designed specifically for agencies. Gain real-time updates on crucial metrics such as backlinks, keyword rankings, website analytics, and SEO site health, all conveniently accessible through a single dashboard. Connect data across multiple marketing tools like Google Search Console and Google Analytics in one single report. Impress your clients by showcasing the progress of their SEO campaigns and the enhancements in their search engine result page (SERP) rankings. 
With an automated SEO tool, tracking, monitoring, and reporting relevant data are a breeze, enabling you to efficiently demonstrate the value of your SEO efforts to clients with ease.
Advanced Performance Analytics for Each Channel
Dive into performance data. Dissect every piece of the search marketing puzzle to uncover the combination of pages, keywords, and search engines that performs best. From Google Ads to organic keyword rankings and website audit reports and beyond, bring everything about your clients' search campaigns under one roof.
Combine organic and PPC data to demonstrate the impact of conversion-driven channels, highlighting the tangible value you bring to your clients' businesses.
SEM Reporting Tools Need a Drag-and-Drop Editor
Add custom widgets in a few clicks with the drag-and-drop editor. Quickly create custom, big-picture reports to make informed decisions to get more traffic. Demonstrate the overall performance of your agency's search engine marketing campaigns.
Create white labeled custom reports that pull your clients' key performance indicators into one clear, visually attractive marketing dashboard. Quickly flip those dashboards into regular reports that continually impress clients. 
Include custom goals to track your agency's progress against daily or monthly targets in real-time.
ELEVATE YOUR DATA STORYTELLING
Enhance Your SEM Report Data Visualization
Transform your data into a captivating visual narrative by incorporating insights, analysis, and annotations into your line charts and date-based column charts. Add a personal touch by highlighting crucial information directly within your charts. Deliver a compelling story that captivates your clients.
These built-in data visualization tools are the game-changers you need to present a compelling testament to your agency's performance. Illustrate data, underscore the SEM strategy that drives results, and highlight crucial performance metrics such as increased click-through rates, improved cost-per-click costs, and boosting search engine rankings.
CREATE TEMPLATES THAT SCALE
Schedule Automated SEM Reports in Minutes
Say goodbye to manual updates, spreadsheets, and screenshots combining data from multiple channels! Save hours every month by automatically extracting and collating data from your choice of 75+ data sources, including Google Analytics, Google Ads, Facebook Ads, Semrush, Google Search Console, and more. 
Create a custom report template in minutes that you can easily apply for every client, then schedule those to be sent based on your client's reporting needs. Enable the report approval option to get notified before reports go out to ensure clients have everything they need to understand their campaign performance. No more worrying about missed reporting deadlines!
Convert wasted time into opportunities, and focus on strategizing and optimizing campaigns rather than manually generating SEM reports.
Create Customized SEM Reports That Reinforce Your Agency's Value.
Add Your Agency's Branding
Don't just deliver data. Deliver a branded experience. Personalize each custom report or dashboard by adding your logo and brand colors. Host your SEM Reporting Tools on your agency's website domain. Your clients will think you built the entire platform in-house!
White labeling your marketing agency's SEM reports are more than just a cosmetic enhancement—it's a strategic move to elevate your brand value. When your clients see your logo and brand colors embedded in these in-depth reports, they're not just seeing data, they're seeing your agency's dedication, expertise, and commitment.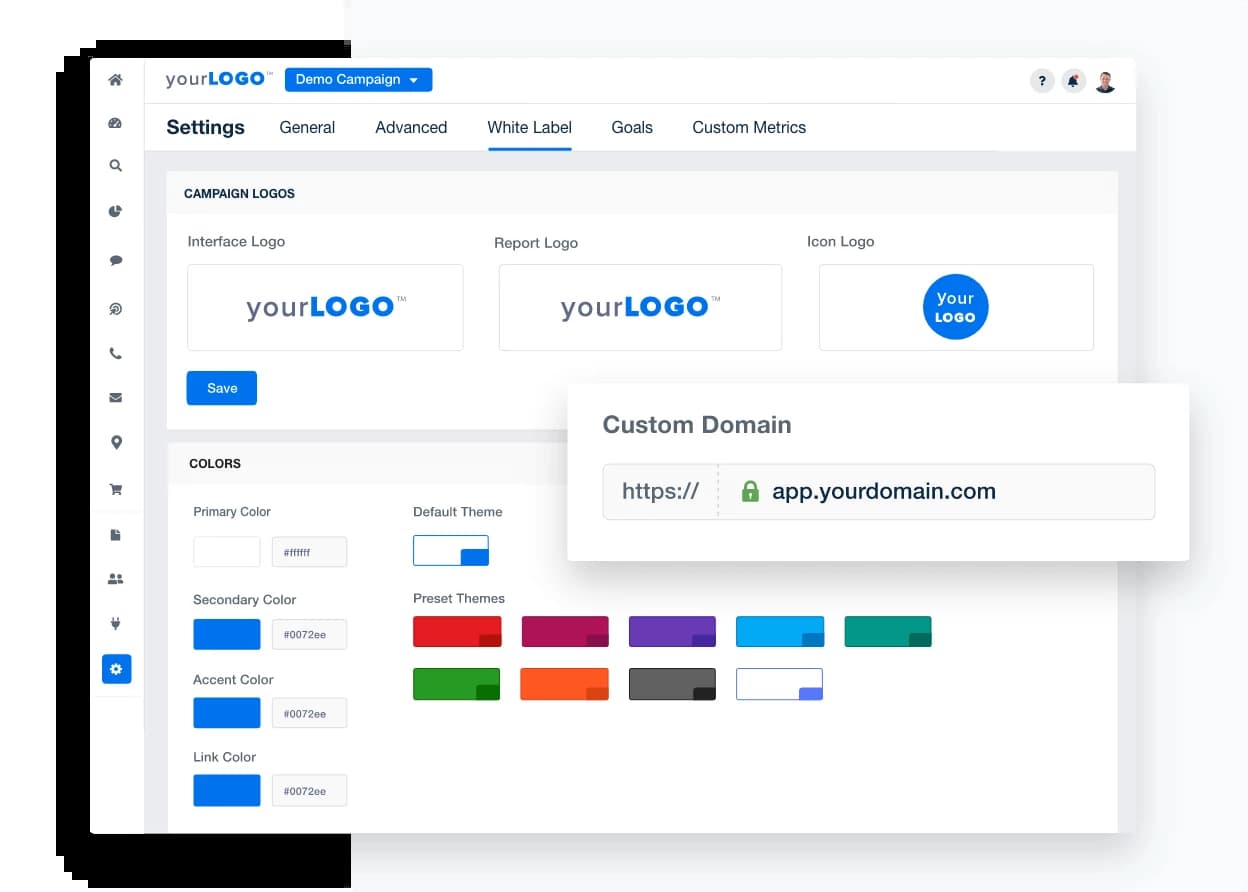 APPROACHABLE, HIGH-LEVEL CAMPAIGN REPORTING
Simplified SEM Campaign Metrics
Clients aren't necessarily marketers, and for many of them, it's easy to get overwhelmed by too many stats. Provide live dashboards and automated SEM reports that offer a high-level overview of their Google Ads, Microsoft Ads, and other PPC campaigns side-by-side with their organic performance. It's like combining PPC reports with SEO data all in one place!
Customize your report templates to highlight only the most important KPIs. Convey just the right amount of marketing data to keep your clients informed but not overwhelmed with all the things they need to know.
GENERATE LEADS WITH A PROPOSAL TEMPLATE
Fast and Easy SEM Proposals
Eliminate the time-consuming process of generating leads for your account manager and have all your marketing tools under one roof. Quickly create and distribute client proposals using the pre-built SEO proposal template.
With the click of a few buttons, use the white label platform to turn cold prospects into warm leads by showing their current website rankings, site health, and backlink profile.
More than just creating a SEM report, this white-label SEM platform helps your agency scale and acquire new customers.
CUSTOM CLIENT REPORTING MADE EASY
Report Smarter, Not Harder
I love the many different integrations. It's a great way to give clients a snapshot of everything that is going on. It's also very easy to use and set up.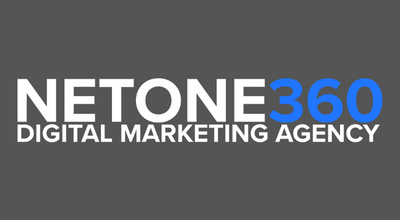 Streamline Your Agency's Client Reporting
Try AgencyAnalytics risk-free for 14 days. No credit card required.