All agency owners can relate to early business challenges. To niche or not to niche? Where do you find clients? Once you build your team, how do you ensure they stay aligned with growth plans? The list goes on and on. But if you remain flexible in the face of these challenges, your agency comes out on top.
:Delmain was founded in 2009, but it wasn't until 2017 that Dan Delmain and his team decided to bring focus to their agency. Since niching down, their agency has grown to 20 full-time employees that serve over 130 dental clients. And 2022 is set to be their strongest year in business yet.
How did they achieve this success? Founder Dan Delmain leaned on the expertise of the mastermind groups he's a part of in order to navigate through a variety of his early business challenges. 
Find out how :Delmain implemented a tried-and-true business philosophy and focused on the strategies that worked to propel his agency to long-term success. 
Pivoting From Start-up Agency to Niche Scale-up 
Circa 2009, Dan Delmain was working for a small, struggling company and the economic downturn of the period resulted in employment uncertainty. This turned out to be a blessing in disguise for Dan. Fortunately, he had been dabbling in digital marketing and knew that was going to be his next career move. 
"I really wanted to stake my future in digital marketing," Dan shares. "The problem was, nobody was hiring." 
Although it wasn't the path he thought he would take, he decided to create his own digital marketing agency. 
"Fast forward thirteen years later, and it's the best decision I ever made," Dan smiles. 
His agency didn't always focus on the dental industry, though. They started out by providing digital marketing services to help a variety of small business clients get more customers through their websites. 
As their client base grew, :Delmain noticed a repeatable process they completed for contractors, lawyers, and dentists. And then he realized that one of those industries proved to be more rewarding to work with than others. 
"What we noticed over time was that dental practices really believed in the power of digital marketing. They had established budgets, and typically, the owner was really motivated to grow the practice," Dan shares. 
Dan and his team saw the US-based dental industry as their natural long-term industry niche and made the full transition five years ago. 
Image: Dan Delmain, Founder of :Delmain
Bootstrapping Growth While Navigating Business Challenges 
It wasn't always smooth sailing as Dan scaled his dental marketing agency. He reflects on three of the largest challenges his business faced over the years: 
1. Capital
When Dan started the agency, all of his efforts were completely bootstrapped. He didn't have enough clients, industry contacts, or money to scale his company the way he would have liked. 
"Looking back, I think with a little bit of seed capital, it would have allowed me to hire my first employee faster and fast-track investments for marketing and sales," Dan reflects. 
2. Niching Down 
For the first seven years, :Delmain was small business agnostic. Although they've had dental clients since their inception, it wasn't until the last five years that they pivoted into a dental niche specifically. 
"Becoming niche-specific allows you to do certain things that you couldn't do otherwise, like speak the language of your client, quickly figure out what works and what doesn't from an advertising standpoint, and create scalable internal operations," Dan says. 
3. Developing an Optimized Client Acquisition Strategy 
Dan believes that "marketing is the most powerful lever within a business." His team has worked extensively on determining which marketing channels attract the right fit dentist, the lowest possible cost, and a predictable flow that allows :Delmain to increase practice growth when they are ready for it. 
Dan says that it really comes down to having a consistent flow of leads that deliver an abundance of opportunities. "You can grow your team, you can increase revenue, or whatever goals you've set for your company."
Implementing a New Business Philosophy to Kickstart Growth
After addressing key business challenges, Dan decided that team focus was the next step for growth. He wanted to ensure everyone was on the same page and all working towards one overarching goal: growing the business. 
He decided to adopt a "business framework" named Entrepreneurial Operating System (EOS). The concepts and tools from the system are designed to help business owners and leadership teams get better at three things: 
1. Vision
Everyone in the organization should be on the same page with where the company is going and the plan to get there. 
2. Traction
Focus, discipline, and accountability should be instilled throughout the company to execute the vision every day. 
3. Health
Entrepreneurs should help their leadership teams become more cohesive and functional. 
Basically, the EOS system helps entrepreneurs run better-managed businesses that succeed and thrive while reducing the dangers of burnout.  
Image: The six key components of the EOS model
Dan had heard about this ideology from his close-knit group of industry colleagues and decided to give it a try. 
"They would hear me lamenting about certain problems with the business that I really wanted to fix," Dan shares. "Time and time again, their answer was always, 'Dan, you need to adopt EOS. This is going to solve all of these problems!'"
So he began researching. He got his hands on literature, listened to podcasts, and sought out different mentors in the space to learn everything he could. 
"I drank the Kool-Aid," Dan laughs. "And then I got everybody in leadership to drink the Kool-Aid and we were off to the running." 
Dan's goal was to create a system that empowered his employees to be able to pursue ideas and know that they had support. 
"We address the company in 90-day sprints. So we have things like quarterly goals in place that everyone can contribute to. And then after the 90 days, we're able to assess what went well and what didn't," says Dan.
Image: :Delmain team members during a brainstorm
He says that goal-setting for individual employees has really provided clarity and everyone knows what they're working towards. It's a great way for him to ensure everyone on his team has a voice that's valued and heard. 
A Three-Pronged Approach To Scaling 
Once they adopted their new business operating system and knew what industry they wanted to specialize in, the :Delmain team needed to hone in on what would retain existing customers and how to attract new ones. They also needed a strategy that would work well for their dental niche. 
"We tried a lot of different channels to figure out what the right mix is and where we want to put our investments," says Dan. "And I'll be completely honest. We've fallen flat on our face more than we've knocked it out of the park." 
But he knew he wanted to focus on client retention first and foremost and referenced the old adage of business: your current customer is your cheapest customer. 
"We really wanted to invest as much as we possibly could, provide value, and nail whatever their growth goals were. We always want to be a proactive partner to all of our dental practice owners," says Dan.
Three of the biggest areas that proved to be successful for promoting his agency:
1. Search Engine Optimization
"We rank really well for some very competitive keywords within the dental marketing space." 
2. Facebook & Instagram Ads
"We've fine-tuned our Facebook and Instagram Ads strategy and that's where we've found a lot of dental practices hanging out and spending their free time." 
3. Existing Leads 
"We get a lot of leads from existing, happy partners that are connecting us to new opportunities." 
This three-pronged approach is what Dan says has attributed to their extremely high retention rate. 
"We found what worked really well and our retention rate reflects this. Most years we hover around 98%," says Dan. 
Evolving the Brand to Attract Clients and Employees
Dan has always believed in the saying "practice what you preach." Similar to his clients, he wanted his agency to have its own strong foundation–which was the branding itself. 
The agency's branding evolved over the past twelve years when Dan eventually chose his own last name to represent his company. 
"I chose my last name because I wanted to build our reputation around me. It starts with me. It permeates through my organization. So I thought, why not stand behind my name?" Dan shares. 
And the hidden ':D' Easter Egg came from a branding exercise that the team thought would be a fun little surprise for clients to discover.
Dan says their branding extends beyond their website, though, and into their social media strategy. And this is because he wanted his branding to not only resonate with their ideal client profile (ICP) but also with future employees. 
"We're trying to speak to two different audiences simultaneously with our social media," Dan explains. "The primary audience is the dental practice owner that we're currently not partnered with and the second audience is to show off the culture of the team to attract really awesome future talent to join us."
Image: A few of the :Delmain team members sporting their :Delmain merch at a recent meet-up
Focusing on the Right Client Fit for the Agency
Although a lot of agencies focus on how to get more clients, :Delmain narrows that focus to how to get the right clients. When a potential client approaches :Delmain, the team needs to determine if they're the right fit for them. It's not just about delivering an increase in new patient leads for a particular dental practice. 
When they meet with a potential client, they have an initial discussion about their overall practice goals. 
"Once they get past that initial gatekeeper, so to speak, we go through an intense onboarding experience. But it's because we want to spend a lot of time getting to know the practice and asking questions about their target patient, demographic, tone, certain words they want or don't want us to use," explains Dan. 
He references an example of some dental clients using the terms "surgical dentistry" versus "restorative dentistry." He says some practices want to build their messaging around a spa-like atmosphere whereas others really want to promote their leading-edge technology. It's important to the :Delmain team to not only understand these differences but to implement them in the client's marketing strategy. 
Beyond that, part of these exploratory meetings is to determine if a potential client is the right fit for the agency. Their team uses a "red flags checklist" and a potential dental client cannot exceed more than two red flags.
Examples of qualifications the :Delmain team looks for in a client: 
Is the client located in the United States? 

Do they have a budget? Does it reflect the services they're requesting? 

Are they looking to brand themselves or their practice?

Do they have a consistent track record of firing previous marketers? Is there justification behind that or were they just looking to switch things up? 

Etc.
By asking a series of informative, transparent onboarding questions, the team is aligned on what to look for when it comes to creating successful partnerships with their clients. 
"We also have a one dentist per city policy," Dan explains. 
If their agency decides to move forward with a client, they won't work with any competitors in their city in order to build and maintain trust with their clients. 
"We're fiercely loyal to our existing practices. And they love it because they know with digital marketing, specifically with dental SEO, there can only be one number one ranking. So that's a bit dangerous to pin two dentists right beside each other because one will always be second place. And that just doesn't sit well with us," says Dan. 
A client success story that Dan reflects on is MillBridge Dentistry, a practice located in Waxhaw, NC. 
Image: Dr. Anait, Co-founder of MillBridge Dentistry
Within the first month of opening their doors, they were seeing around 55 new patients. Six months later, they were consistently seeing above 100 new patients per month. 
"As Dr. Anait likes to say, 'Dan, our phones are ringing off the hook!'" Dan smiles. 
Positioned For Future Success
In order for Dan's agency to get where they are today, he implemented these strategies:
Niche into an industry that makes sense for your agency 

Create an internal processes system that works for everyone 

Brand your agency to resonate with your ICP and future employees 

Test different marketing strategies to find what works best for your industry 

Vet potential customers with a checklist to promote successful client partnerships
As for the future, Dan plans to continue growing his agency. He created a five-year target of retaining 200 monthly partners and they're currently ahead of schedule with 130. 
Image: The :Delmain team has some fun at a pumpkin patch
"I have no doubt that we're going to get there," Dan smiles. "If we have 200 retainer clients that are with us month over month, we've found that to be a great indicator of success. Having those committed monthly retained partners that we can grow with for five, ten plus years would be ideal."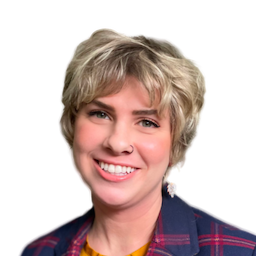 Richelle Peace is a joyful writer with a degree in Journalism. She loves writing web content, blogs, and social media posts. Whatever the topic, she's fascinated by learning and sharing.
Read more posts by Richelle Peace ›
Try AgencyAnalytics risk-free for 14 days. No credit card required.