Tell a winning story with your clients' data and add insightful context to your reports by including personalized annotations and trackable goals.
PROVE YOUR AGENCY'S VALUE
Show Clients How You're Helping Then Win at Marketing
Transparently displaying how your marketing agency is progressing clients toward their business goals is a sure-fire way to make them want to stick around. Track performance of the metrics that matter most to your clients, highlight important wins, and leverage widgets to display it all in your automated marketing reports and custom dashboards.
Track Progress
Create goals and visually display how you're progressing towards them
Highlight Wins
Craft personalized annotations to identify achievements & performance gains
Report Transparently
Add goals and annotations to your reports and custom dashboards
Retain Clients
Prove the value your marketing agency brings to the table
PROVIDE CLIENTS WITH PERSONALIZED INSIGHTS
Tell A Story With Your Clients' Data
Storytelling around client data is an essential part of effective client reporting. Adding context with annotations and goals gives you the opportunity to personalize each custom dashboard and marketing report with your expert insights and recommendations. Highlight important campaign changes, set performance thresholds, and keep clients up-to-date with your progress.
CLEARLY VISUALIZE PROGRESS
Set Goals and Achieve Performance Targets
Clients want to know just how you're tracking against their goals. The Goals tab in your marketing dashboards progress bar automatically tracks how all your campaigns are tracking. Get a birds-eye view of all your campaign goals to see how your agency is performing for all its clients to quickly identify areas of need. Drag and drop these goal bars to your automated client reports for instant insights.
Combine Custom Metrics to Create Cross-Integration Goals
Your clients' KPIs are as unique as they are. Create your own formula with custom metrics to visualize how your agency is performing against your clients' business goals. The goals widget automatically calculates your progress to report if each goal is on or off track. Easily measure against benchmarks to showcase your success in a visual way.
FILTER GOALS BY CAMPAIGN & CAMPAIGN GROUP
Monitor Performance Across Clients & Location
Easily filter and view your agency's goals across groups of campaigns you've created to see your performance for multiple locations, brands, or clients—all in a single view. Want to see goals for specific client campaigns? Simply click the campaigns in your filter option for a customized view of how you're progressing toward your related goals.
AgencyAnalytics has been key for us to clearly display our marketing efforts to our clients. It serves as a hub to give our clients transparency of what's working and what's not.
Lane Rizzardini
/ Co-owner
Marion Relationship Marketing
Add transparency and personalized marketing insights to your client reporting.
BUILD SCHEDULED REPORTS & LIVE DASHBOARDS
Automated Dashboards and Reports
Work smarter, not harder with a white label reporting tool built for marketing agencies. Automatically create branded reports that display your clients' crucial data and offer practical marketing insights. Schedule them to send daily, weekly, monthly, or otherwise. Or, configure tailored access for both your clients and team members to view real-time dashboards around the clock.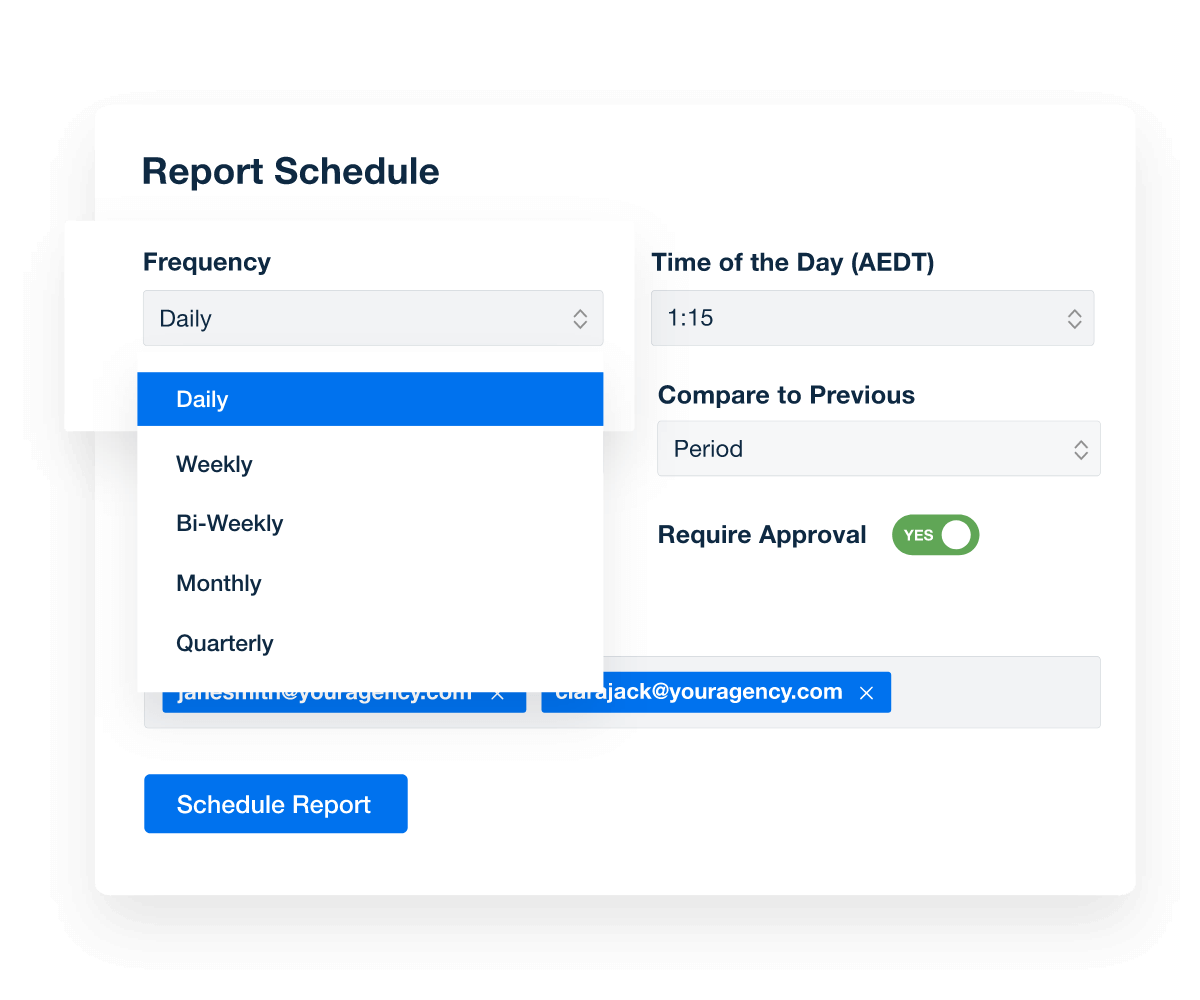 MORE THAN 75 MARKETING INTEGRATIONS
All Your Clients' Data Under One Roof
Your clients have diverse tech stacks. That's why AgencyAnalytics offers a comprehensive reporting platform to pull data from more than 75 channels, providing a holistic view of their marketing performance. Save numerous hours across all accounts by reducing platform switching. Focus more on your core goal—boosting your clients' success.
100% White Labeled Reporting for Agencies
Branding matters. Customize your dashboards and reports to reflect your agency's brand. Add your logo, apply your exact color scheme, and even host your reporting on your own domain. The full suite of white labeling features gives your agency everything you need to make the platform your own.
COMMITTED TO YOUR SUCCESS
At AgencyAnalytics, our team is committed to helping your agency reach its goals. Our dedicated customer support team is ready and waiting to provide all the assistance you need to effectively leverage your automated reporting software and deliver industry-leading marketing reports to your clients. 
Gain 24/5 access to our live chat support, renowned for lightning-fast response times—usually under 3 minutes. Our outstanding quality of service is reflected in our customer satisfaction ratings consistently soaring above 95%.
The built-in integrations have been great, but there is also the flexibility to incorporate our own data. Visibility to metrics was our pain point. Now we have a tool that management can access on demand. Give it a test drive. You'll find it user-friendly and adaptable.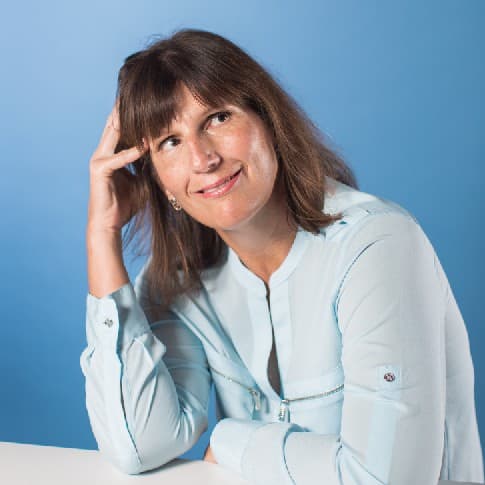 Discover the All-in-One Reporting Tool Trusted by 6,000+ Marketing Agencies
Try AgencyAnalytics risk-free for 14 days. No credit card required.