In order to scale any type of business, you need clarity on what success looks like. 
For Stephen Christopher, success was building an agency from the ground up that he could one day step away from and act like a true founder. So when we started his agency in 2014, he knew he needed to cultivate a leadership team that he could trust. 
His Colorado-based agency now serves over 50 home service clients across North America and Australia. Wit Digital's successes have also resulted in favorable exits and acquisitions for some of their customers. And Christopher credits this success to building up focused processes and strategies along with cultivating his internal leadership team. His advice for other agency owners: enjoy the process of building your agency and have fun with it.
"If you're reading this and it's the worst day in your entire business, ten years from now, you're going to look back and say, 'Dude, remember when we lost 30 clients in one day and we had no clue what was going to happen, but we did x,y,z and look at where we're at now,'" Christopher smiles. 
The Right Co-Founder: Being Clear on Agency Goals
Before entering the digital marketing world, Christopher was working for a mortgage company in 2006 when an SEO specialist joined the team. 
"Those were the earlier days of SEO and I really took an interest in learning all about that skill," he says. 
After the housing market "crashed and burned," Christopher pondered his next career move. 
"And that's when SEO floated to the top," he smiles. "I really started thinking about what do I have? What is something valuable I can offer somebody and make money doing." 
So Christopher started his first agency in 2009 with a business partner. These are some of the lessons learned and the biggest takeaways from his experiences: 
1. Collaboration Is Key
Christopher recognizes the benefits of going into business with a partner, like the comradery and collaboration for example. He enjoyed having a partner to discuss business ideas and brainstorm solutions for client campaigns.
"I love partnership. I love doing business with other people. I think you have to determine if you're the kind of person who likes to float alone in the ether or have someone alongside you for the journey."  - Stephen Christopher, Founder of Wit Digital
2. Clear Communication
Christopher and his business partner started their agency at a young age and didn't necessarily think about or have conversations about the longevity of their business plan. They simply thought it was a great idea that they were friends and wanted to work together. 
"One of the biggest things I learned from that partnership is to be really clear upfront on your desires, outcomes, and expectations for either yourself personally or what the business means to you." - Stephen Christopher, Founder of Wit Digital
3. Legalities Surrounding Ownership
If you're going to enter a business partnership, conversations must also go beyond business goals and day-to-day collaboration. It's important to discuss all outcomes of the business should you decide to go separate ways. 
"If you're going to go down the route of a 50-50 partnership, make sure that you both have the conversation with an attorney about what to do if you hate each other. That way, you'll be proactive and it will help tons." - Stephen Christopher, Founder of Wit Digital
4. Choosing the "Right" Business Partner 
When looking for a business partner, you want to look for specific qualities that complement your own skillsets. For example, if you're good at a particular aspect of doing business, you want to find someone with a different skill set that adds to your business and brings more success.  
"You wouldn't get married to someone that you've met and gone on three dates with, right? It's the same with a business partner. You've got to ask those questions like, 'What do you want this business to do for you? And where are you trying to go with it?' And if you can be aligned on those things, awesome!" - Stephen Christopher, Founder of Wit Digital
When Christopher and his partner's business goals didn't align, the two parted ways and Christopher took the lessons learned and applied them to his new agency. 
"I started my own agency called SeeqUs in 2014," says Christopher. "And in our first year in business, we surpassed our best year in business at the previous company." 
And Christopher credits this success to having a clear vision and growth plan for his new agency. He knew he wanted to build a business where he could fully be the founder role and not be caught up in the day-to-day tasks.
Christopher knew he wanted to grow an agency and eventually let go of the reigns as it scaled. 
Finding Riches in the Home Service Niche 
When Christopher branched out on his own, he focused his agency on what he knew best–SEO and home service companies. 
He began speaking with business owners in the home service industry and was asked to share his expertise at an event that helped business owners grow in the home service industry. 
"These events grew from 11 people attending to several hundred," says Christopher. 
Although Christopher's agency was working with multiple clients in a variety of industries in his first year in business, his client base kept growing as he positioned himself as an expert in home service industry marketing. 
"Once we started getting more business over the next few years, I said, 'This is it. This is our niche,'" says Christopher.
And it sealed the deal when a successful agency owner, friend, and mentor gave some advice that will always stay with Christopher:
Christopher admits he was in fact, scared to make the commitment. 
"I was worried to put stuff on our website that says, "We do business with home service companies' because what if somebody else wanted to do business with us?" Christopher shares. 
However, after taking his friend's advice, Christopher says it was all a mental hurdle he needed to overcome.
"Looking back now, I wish I would've done this way sooner. Be the expert in that industry and not try to be everything to everyone," says Christopher. 
But why did he choose this agency niche in particular and not something like real estate or restaurants, for example? He was concerned about industry longevity and recession-proofing. 
"After I worked at the mortgage company, I realized that I don't want to be in a cyclical industry," Christopher explains. "I wanted something that would be resilient across pretty much any economic climate or at least the best opportunity not to have big ups and downs." 
Now Christopher sees only the benefits of niching down.
"We have the opportunity to become true experts and deliver so much better results for our clients," Christopher says.
Rebranding To Align With the Company Vision 
After his agency had a specific niche nailed down combined with clear business goals in mind, it was time to align their branding as well.
"I initially thought 'SeeqUs' was quirky because the q looked like a magnifying glass and went with our SEO theme," Christopher laughs. "But after a couple of years of using the name, we quickly realized it was causing us issues."
Christopher wanted to go with a new business name that would be easier to share with potential clients, use in email addresses, and all other aspects of the business. 
"I started noticing a phrase we were saying internally at our company which was 'Whatever it takes.' Clients would call in and we'd say, 'Yeah, we got it. Whatever it takes, we got it.'" explains Christopher. 
They used the acronym Wit instead of the full phrase in their branding to keep it as a hidden nod to the internal team and their agency culture.
"It was a really cool opportunity to look at the business as a whole and look at things like our core values. Did they all fit? What was our vision?" says Christopher. 
Their rebranding exercise also helped create clarity surrounding their ideal client profile (ICP) and internal processes. 
"You can say things like, 'Moving forward, here's who Wit is, these are our values, this is our ideal client, this is how we treat each other and our clients, this is our industry message,'" Christopher shares.
Process Building for Strong Client Relationships 
Wit Digital always aims to solve and understand their client's pain points–which change depending on the seasons. It's the nature of marketing for the home service industry. 
Consider this scenario: If a client hires more staff to complete air conditioning installs during the summer months, Wit Digital will dedicate its efforts to promoting those services to avoid layoffs or other structural business concerns. 
"It doesn't matter what industry you're in. If you're an agency owner, at least 50% of your efforts should go towards building a client relationship, and the other 50% should go to results." - Stephen Christopher, Founder, Wit Digital. 
To foster long-lasting client relationships, communication is key. If a client's campaign went awry in the past, it would negatively impact their business. To solve this problem, Christopher put processes in place that showed the client their team takes a proactive approach.
"Most of our clients get a touch point two to four times per month at a minimum. And this helps so much because it lets them know we're constantly here and often mitigates those last-minute phone calls from clients." - Stephen Christopher, Founder, Wit Digital. 
The Wit Digital team also meets with their clients on a monthly and quarterly basis to address any questions as well as discuss new business goals and opportunities for the future.
"Most agencies struggle because they're only telling clients what they've done in the past and where things are today, but they're not painting that future picture of where they're headed together," says Christopher. "And that's why churn rate can be so high. So it's important to have proactive client meetings." 
Discussing important marketing metrics and showing the value your agency brings to your client's business is a strategy worth trying. After all, happy clients tend to be long-lasting clients that contribute to agency growth.
Gaining Expertise From Other Niche Experts 
Another important factor of agency growth for Wit Digital is education–not only in the digital marketing sense but also immersing themselves into their client's industry. 
"We're always learning what our clients are being taught," Christopher explains. "We'll go to conferences that discuss the best ways to market a home service company, for example." 
It's been a successful strategy for Christopher to attend conferences as a marketing vendor with a booth to promote their services directly to their target market. However, instead of sitting out where all the other vendors are for 10 to 12 hours a day, they take the opportunity to learn. 
"We're sitting inside the main conference area where all the education is happening–where all the home service industry owners are," says Christopher. 
Attending conferences has given him valuable business insights.
"Sometimes the best ideas come from outside what the industry normally does," says Christopher. 
And, of course, the conferences offer great networking opportunities.
Building Long-Term Credibility Within a Niche
"The thought definitely came to my mind that the more people that see me in there, they're going to know me and think of me when they need a digital marketing agency," says Christopher. "It's building trust with potential clients." 
After attending one specific conference multiple times, the organizer got to know Christopher and began promoting Wit Digital while on stage. 
"They would say things like, 'Oh yeah, like Stephen and Wit do for their clients.' So now we're getting callouts from a stage in a room of 200 people," says Christopher.  
Christopher's advice for a business owner looking for a digital marketing agency specializing in the home service industry is to invest time in building a partnership. 
"So many owners think, 'Oh, I can just write a cheque every month, and they're going to deliver me leads. That's what I'm paying them for.' But it's not. They're paying to bring somebody into their business almost as an employee," says Christopher. "So give them the time and attention that you would give a new employee because through those conversations–that's where you find little gold nuggets." 
And Christopher understands that from a business owner's perspective, it's not always an easy process to hire an agency. But if the client puts in an equal amount of effort, they'll get so much more out of their marketing.  
"It can be a pain in the butt, and it's scary to switch because it's the unknown," he shares. "But ask to talk to more than just their salesperson. Ask them to bring an SEO specialist or someone who might be their account manager. Because that's who they'll be working with and will help them make informed decisions." 
Connecting Employee Growth to Client Success
When it comes to scaling his agency, having strong internal dialogue with his employees is just as important to Christopher as external client communication. He attributes his agency's growth to their ability to learn new skills in the marketing world as well as their client's businesses. 
When it comes to hiring, Christopher ensures their new hire is set up for success as it directly relates to the work they produce for clients. 
"When we hire someone new, we have onboarding training to tell them what's important to our clients," Christopher explains."We'll also teach them about industry terms that they'll need to know, like the difference between sewer and septic, for example." 
Their new employees also shadow a team lead in each department even if they weren't hired for that specific role. 
"Even if someone is in the paid department, they have to shadow people in SEO, creative, web dev, and all of our departments to get an understanding of how they all work together for our clients," Christopher says.
And when an employee at Wit Digital is ready to take the next step in their career, Christopher is all for it. He intentionally structured his agency for career growth in order to scale the business.
Building For Agency Scale
Christopher and Wit Digital put operational pieces in place, like adopting a "business framework" called Entrepreneurial Operating System (EOS). 
"It's a great system that I recommend to anyone because even if it's not perfect for you, you can really make it your own," says Christopher. 
Once operational processes were nailed down, he had conversations with employees interested in leadership roles. 
"I spent a couple of years cultivating and building leaders within the company," Christopher explains. 
He put a dedicated effort into building up the agency structure with employees in leadership roles, processes documented, and clear systems in place so Christopher could scale the business without being so involved.
"I wanted the business to run off systems and not just run off of me or one other person," says Christopher. 
He tested his theory by promoting someone to COO for a year and then advancing them to CEO the following year. 
"We just made the plan–In January 2020, she's going to be the CEO, and that's when I changed my title from CEO or President to Founder," Christopher smiles. 
He says it's all about acting like the role you want, and then everything else falls into place. 
"Now when people look around to make decisions, they say, 'Who's the highest ranking person in the company? Well, it's CEO!' So they start going to her now," Christopher says. 
Helping Clients Achieve Dreams
Christopher is looking forward to maintaining his Founder role and attending conferences.
"I want to be able to stand on stages and talk about what we're doing and say we're the best," Christopher smiles.
There have been times when Wit has helped clients succeed to the point of being acquired by larger companies resulting in a termination of services. However, it's how Christopher handles it that enables him to continue succeeding. 
"Instead of being pissed off and frustrated, we're happy for those clients. I believe everything happens for a reason, and there have been times where new doors have opened from those situations that would have otherwise been unfortunate," says Christopher. 
When a large client that Wit Digital worked with was acquired by a larger corporation, they were often bundled with another company, didn't use a digital advertising agency, or switched to in-house marketing. 
Although Wit Digital would lose revenue when a client's business scaled to the point of acquisition, it's the relationships that he built that are rewarding for him. 
"They're still my friends," says Christopher. "And it often comes back full circle because they'll tell me, 'We have another business venture that's in the process of launching right now. Can you guys help?'" 
It's all about accepting reality, being happy for them, and seeing what comes from it.
As for Wit Digital's future, Christopher wants to remain a boutique agency with around 30 employees with one layer of agency management. 
"I want to make sure Wit is operationally extremely sound, and everyone has what they need and want to grow and be proud to work here," Christopher smiles.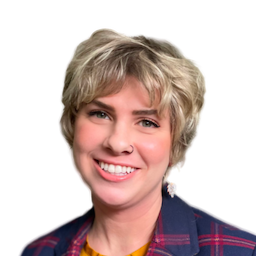 Richelle Peace is a joyful writer with a degree in Journalism. She loves writing web content, blogs, and social media posts. Whatever the topic, she's fascinated by learning and sharing.
Read more posts by Richelle Peace ›
Try AgencyAnalytics risk-free for 14 days. No credit card required.