On the Agency plan or higher, get notified before reports go out for a final check and to ensure there are no surprises.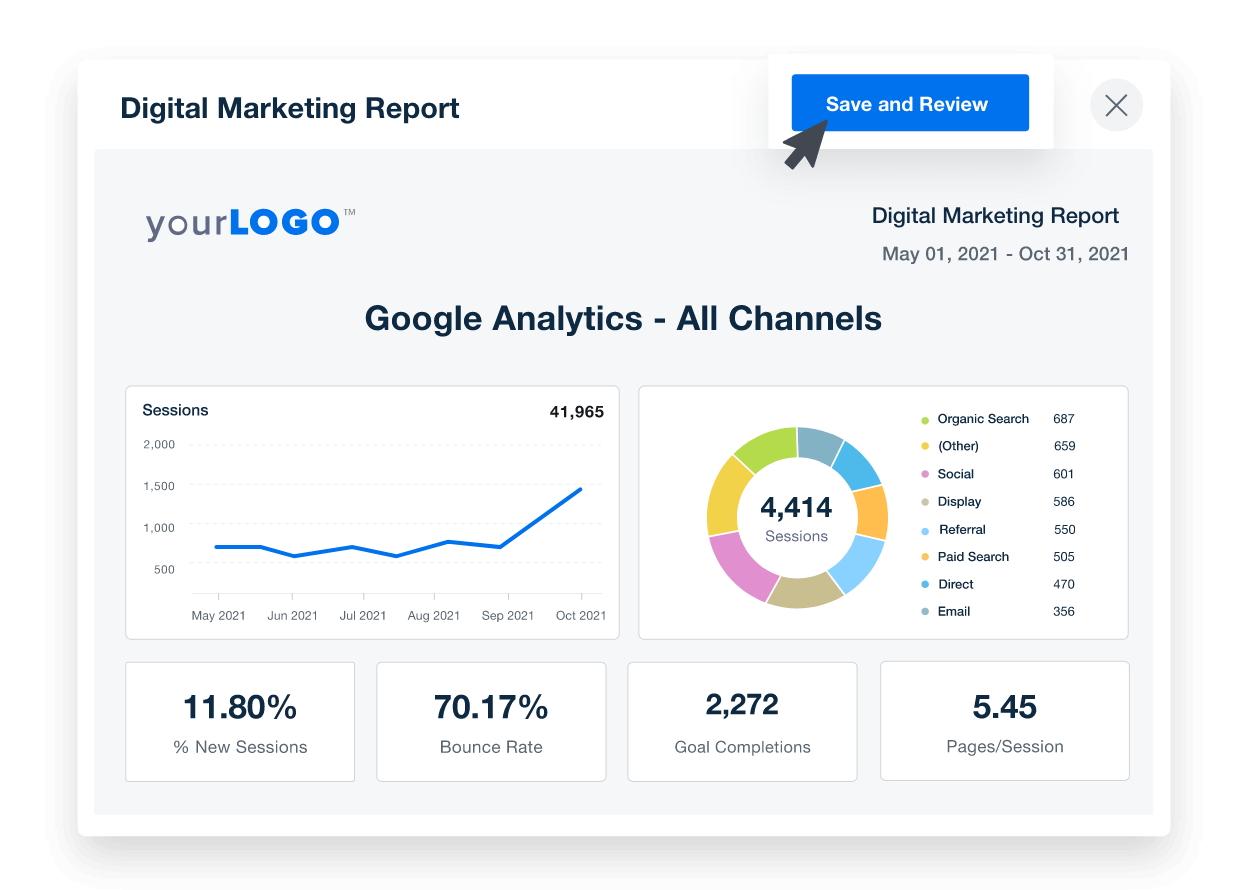 Get Notified Before Reports Are Sent to Clients
The report approval feature allows you to check all the data in your reports before they're sent to clients. This gives you another opportunity to add your own comments, personalized insights, and explanations to each report. With a report approval process in place, you keep unwanted surprises out of client reports.
SAVE TIME & STREAMLINE YOUR AGENCY
Report Scheduling & Approval
Paired with our report scheduling feature, report approval helps marketing agencies automate their reporting while still providing a personalized experience to clients. Build and configure a report once, set your reporting frequency, and get notified before each one is sent. AgencyAnalytics comes with all you need to save time, impress clients, and streamline your marketing agency. 
Try AgencyAnalytics risk-free for 14 days. No credit card required.