BigCommerce Reporting Integration
Upgrade your agency's eCommerce reporting with insightful, customized BigCommerce dashboards and reports your clients will be eager to explore. Leverage real-time eCommerce data to supercharge your marketing campaigns and make decisive, data-driven decisions.
Monitor Sales
View total and average eCommerce sales, along with discounts, additional charges, & more
Track Order Status
Keep tabs on your clients' eCommerce order count and status over time
Comprehensive Reporting
Display BigCommerce data alongside metrics from 75+ marketing platforms
Prove ROI
Clearly show the impact of your agency's efforts on your clients' eCommerce sales
MONITOR SALES & ORDER STATUS
Track Your Clients' eCommerce Performance
Easily monitor your clients' eCommerce order status from sales through to shipments. Track total sales over time alongside customer count and average spend to display growth. Even report on granular eCommerce metrics, such as discounts, coupons, wrapping charges, and more. Highlight your agency's impact on the performance of your clients' complete eCommerce pipeline. 
Explore All Available BigCommerce Metrics
Add any of these eCommerce metrics from BigCommerce to your client reports and marketing dashboards with ease
Coupon Discount

Customer Count

Date

Discount Amount

Handling Cost Ex Tax

Handling Cost Inc Tax

Order Count

Refunded Amount

Shipping Cost Ex Tax

Shipping Cost Inc Tax

Subtotal Ex Tax

Subtotal Ex Tax Average

Subtotal Inc Tax

Subtotal Inc Tax Average

Total Ex Tax

Total Ex Tax Average

Total Inc Tax

Total Inc Tax Average

Wrapping Cost Ex Tax

Wrapping Cost Inc Tax
CLEAR & CONCISE ECOMMERCE DATA
Intuitive BigCommerce Reporting
Your clients want to see how your agency's efforts are moving them closer to their eCommerce goals. Provide them with visualized data that's clear and easy to understand. Dashboards and reports can be personalized to show clients exactly what you want them to see. Including custom metrics, goals, and annotations adds additional insight and clarity to their BigCommerce reporting. 
EMPHASIS ON ROI INDICATORS
Make it clear to your clients' where their eCommerce growth is happening. Highlight BigCommerce metrics, such as order count, total sales, and total average sale. Monitor eCommerce performance in real time and over time so you can pinpoint how your agency's efforts are helping your clients reach their goals.
AgencyAnalytics reporting platform is simple, intuitive, and easily integrates with the most important digital marketing platforms. Custom reports are easy to set up and look great! We save a lot of time with AgencyAnalytics.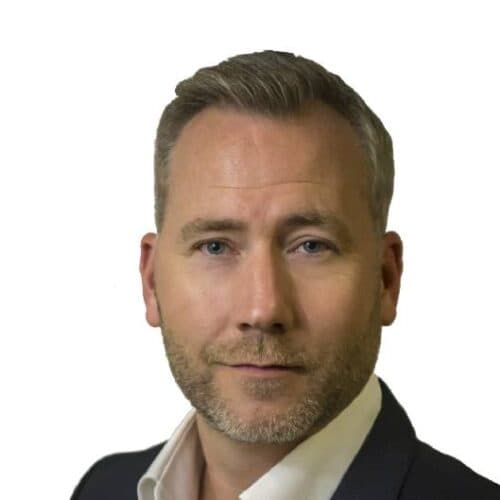 Connect the BigCommerce integration in seconds to streamline your client reporting.
CREATE SCHEDULED BIGCOMMERCE REPORTS
eCommerce Reporting Automated
Stop manually combining your BigCommerce data with important insights from your clients' other key marketing platforms. Start pulling all the data into one place—automatically. Customize it exactly as you want it, flip it into white labeled reports in minutes, and use the report scheduling feature to send reports daily, weekly, monthly, whenever.
75+ PLATFORMS AT YOUR FINGERTIPS
All Your Client Data in One Place
Your clients use more than just BigCommerce to manage their businesses. Consolidate all their crucial KPIs into AgencyAnalytics' robust reporting platform to present an all-encompassing view of their marketing performance. Unlimited reports, unlimited users, powerful agency tools, and 75+ integrations, all wrapped in an intuitive, white labeled interface.
CUSTOM-CRAFTED MARKETING DASHBOARDS
Create Dashboards & Reports Your Way
You like to make client reports that stand out from the rest. That's why AgencyAnalytics gives you a full array of customizable widgets, custom metrics, annotation and goal setting features, a drag-and-drop report builder, embeddable content, and white labeling functionalities, all to further enable you to mold the platform to your vision. Every tool you need to personalize your reports, right at your fingertips.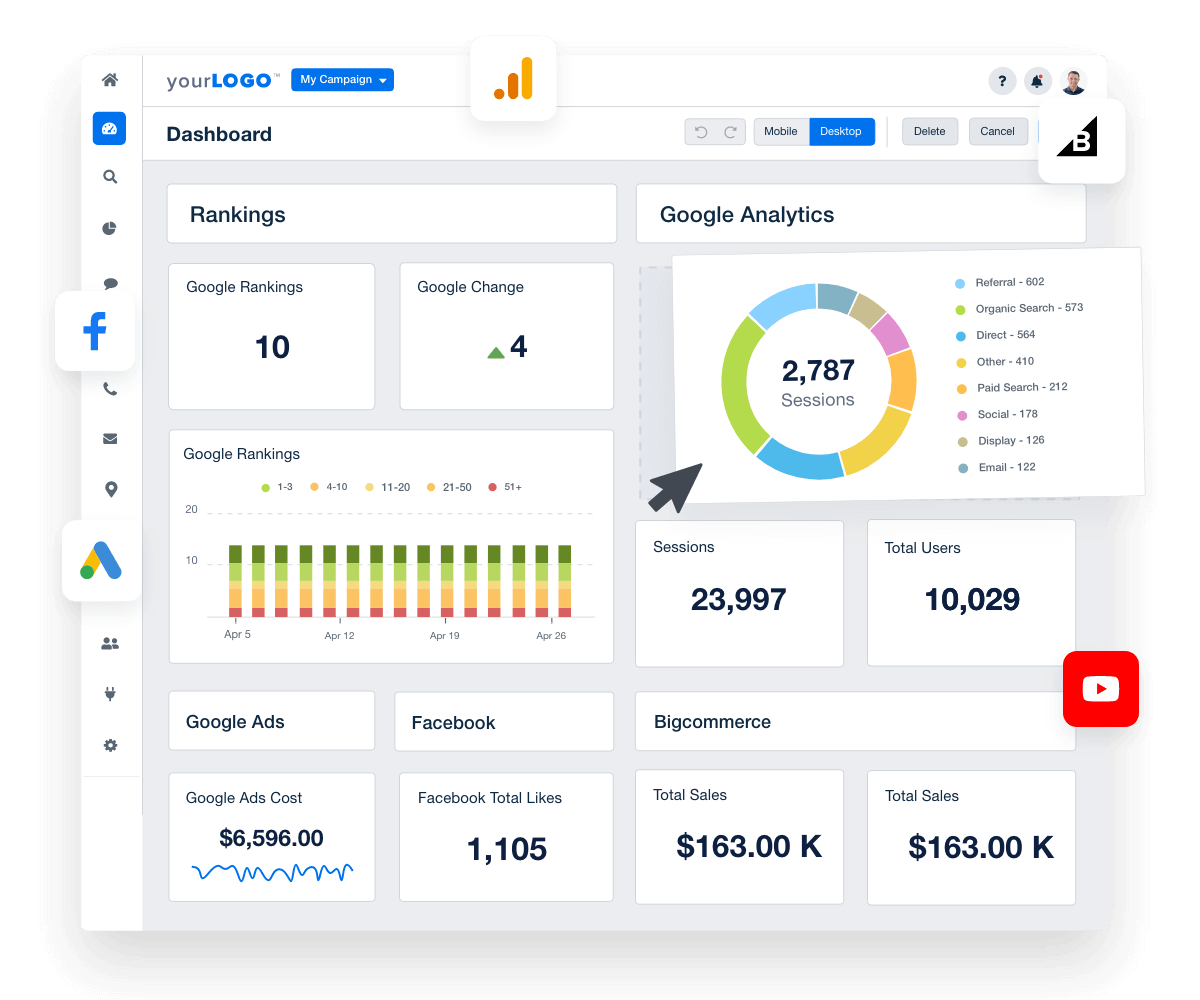 ELEVATE YOUR AGENCY'S PERFORMANCE
Tailor-Made Pricing to Match Your Needs
AgencyAnalytics isn't just a tool—it's your ally toward growth, featuring cost-effective, usage-based rates starting at just $12 per client. With no hidden charges or reporting caps, the 75+ software integrations give your agency boundless possibilities. The icing on the cake? Experience the liberty of unlimited users and bespoke dashboards with specific packages.
ADD YOUR LOGO, BRAND COLORS & MORE
Beautiful Reports With Your Agency's Branding
A robust brand image conveys a lot. Provide personalized marketing dashboards and reports with polished branding at every level. Leverage multiple white labeling features to leave an enduring impact on your clients, while simultaneously keeping them thoroughly updated on their marketing outcomes across all their data streams.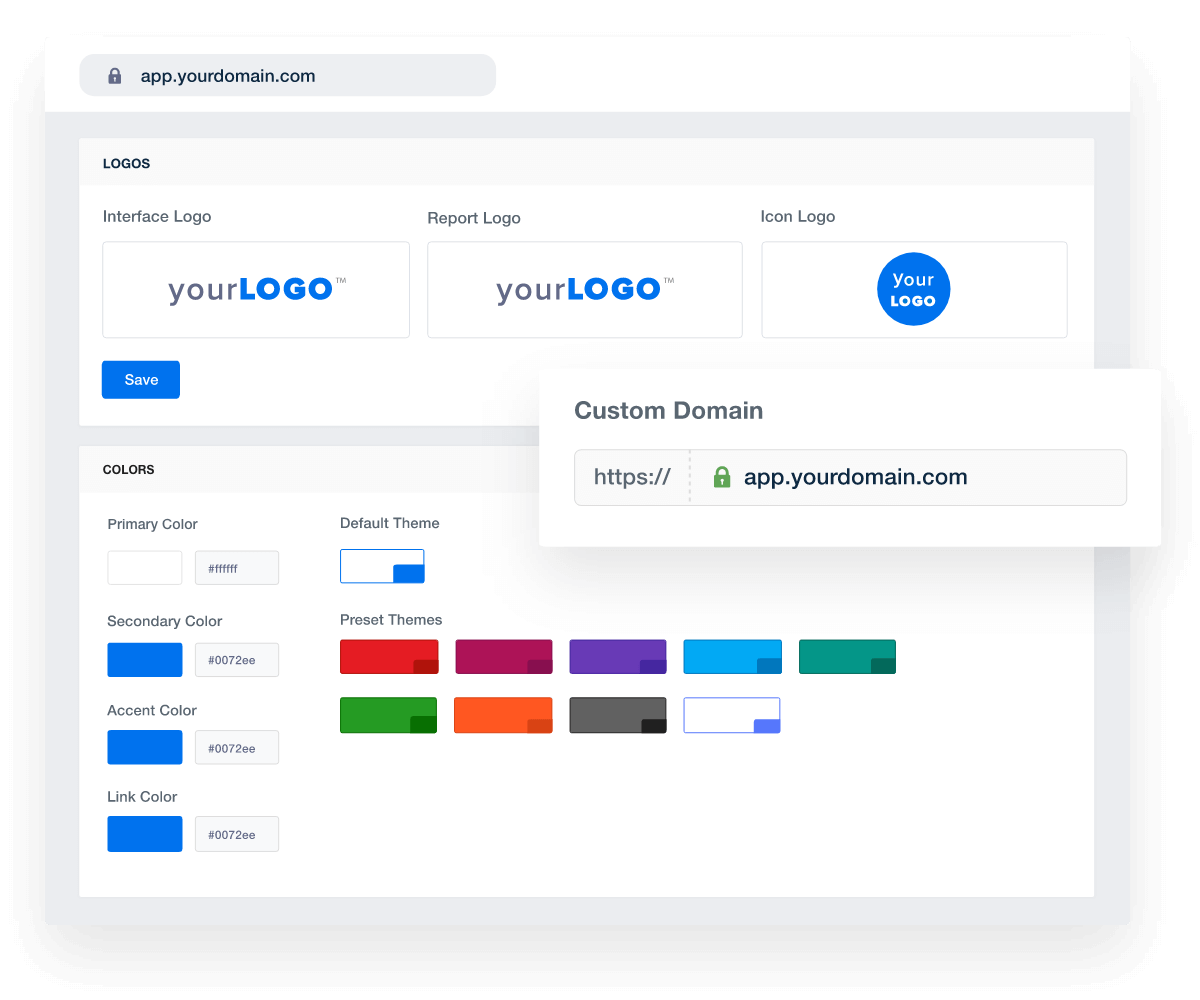 Discover the All-in-One Reporting Tool Trusted by 6,500+ Marketing Agencies
AgencyAnalytics has completely transformed our reporting process, making it more efficient and professional. We love the ability to white label reports with our branding and colors, and the ease of use has been a game-changer. Overall, the platform has been a huge asset for our agency.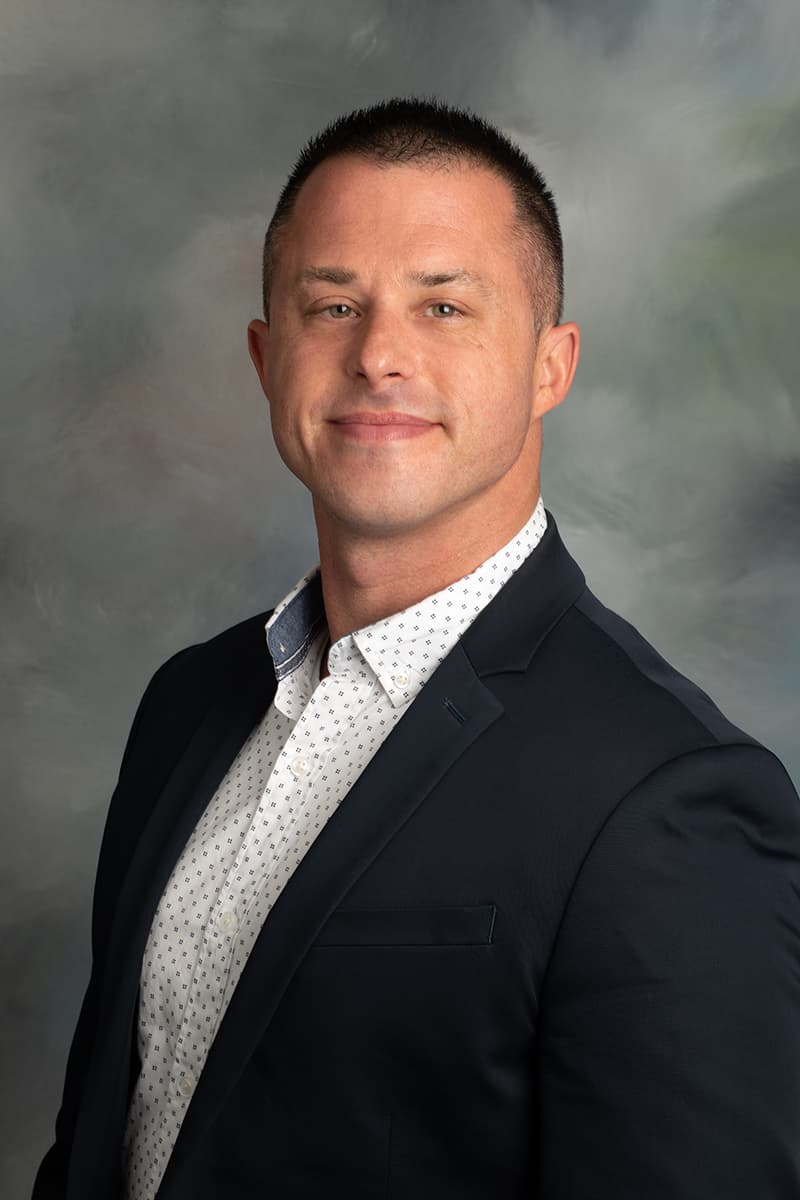 Adam Binder
/ Founder & CEO
Everything Your Agency Needs
Try AgencyAnalytics risk-free for 14 days. No credit card required.