Share BrightLocal citation and reputation metrics in all of your client reports and dashboards.
Citation Tracker
Keep track of Key Citations, Live Citations, and Pending Citations.
Citation Builder
Report on citation updates and track progress.
Reputation Manager
Keep your clients up-to-date on their online reputation.
Automated Reporting
Save time by adding these metrics to your automated client reports.
Fully Customizable, Fully Automated
Citation & Reputation Management
Keep your clients up-to-date on all your BrightLocal data, with fully customizable dashboards and automated reporting. Our BrightLocal integration gives you six feature-packed sections for citations and reputation management, plus dozens of customizable widgets.
Explore All Available BrightLocal Metrics
See all the metrics you can easily add to your client reports and marketing dashboards
Maximize Your Client's Online Visibilty
With BrightLocal's Citation Builder, you can maximize your client's online visibility with a citation and data aggregator submission service. By pairing this tool with our powerful reporting capabilities you're able to focus on delivering results instead of preparing reports. Filter by campaign, view citations by status, and impress your clients with beautiful reports.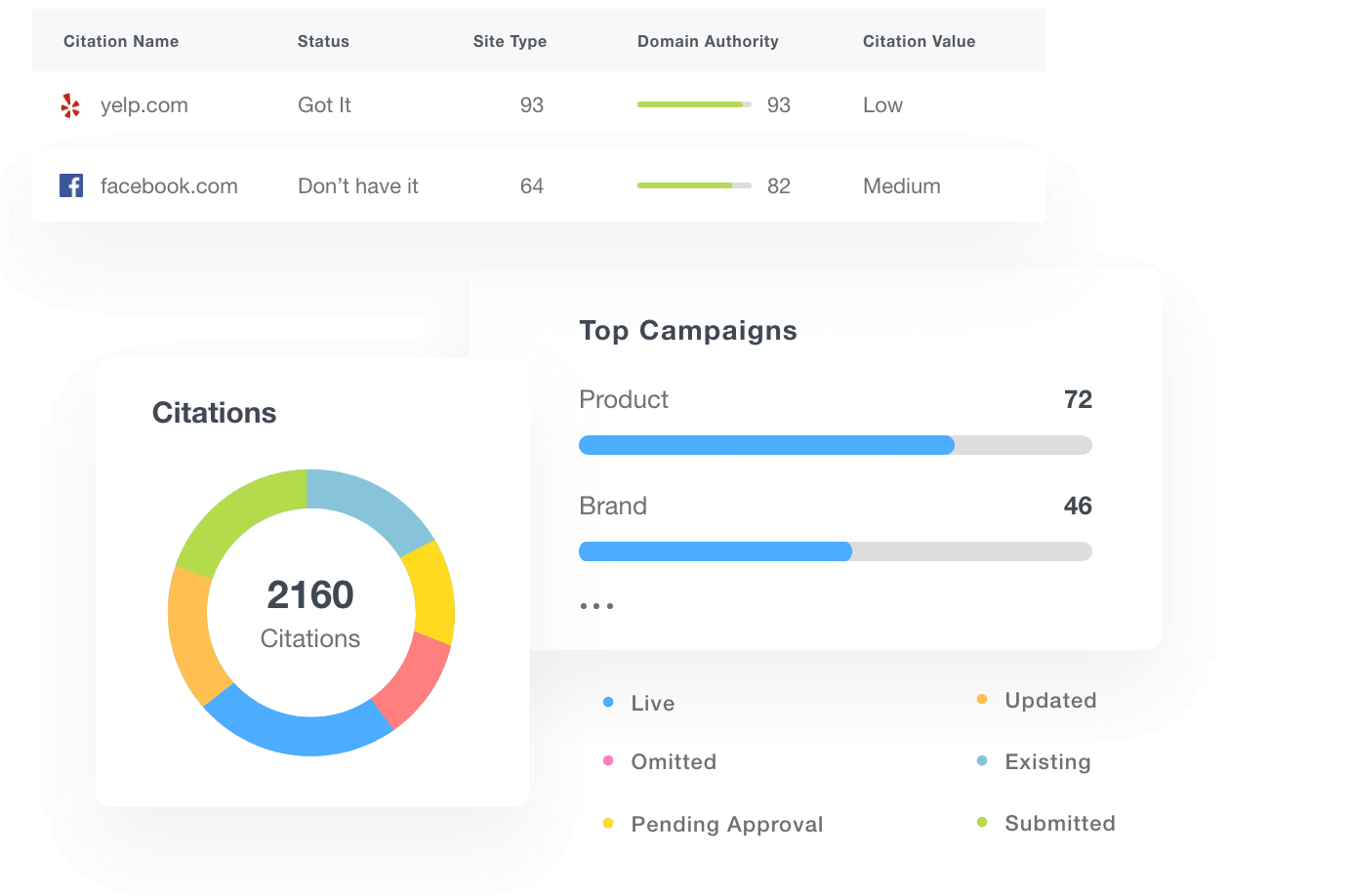 Track Citations Across the Web
BrightLocal's Citation Tracker features three core components: Key Citations, Live Citations, and Pending Citations. AgencyAnalytics automatically pulls data on all of these, alongside other key insights like each citation's NAP accuracy, Domain Authority, MozRank, discovery date, and more. Monitor all of this in one place, and easily share it with clients.
Stay On Top Of Your Client's Reputation
Monitor and report on all online reviews for your clients with our BrightLocal Reputation Manager integration. Each report gives you a summary of key statistics and a detailed breakdown of each individual review. Our intuitive data visualizations allow you to report on total reviews over time, reviews by rating and source, average rating, and more.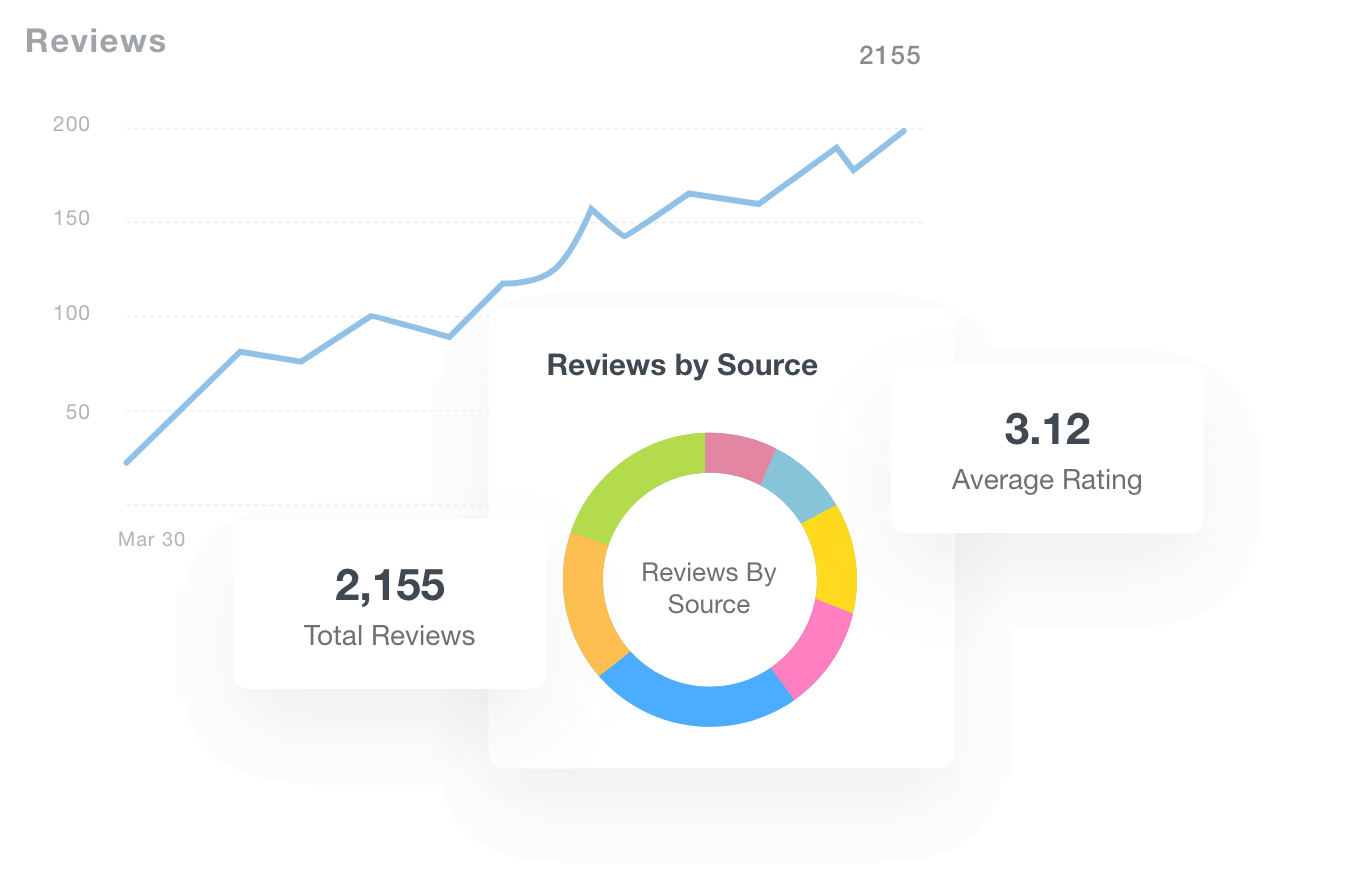 Automated Reporting For Local Clients
Streamline Your BrightLocal Reports
Our report automation tools gives you everything you need to scale your agency. You can choose to schedule automated reports on a daily, weekly, or monthly basis or give clients 24/7 access to a live marketing dashboard. By adding personalized comments to your reports, you can break down exactly what you've achieved and highlight the significance of each KPI.
Give Your Client's 24/7 Access
Live BrightLocal Dashboards
In today's digital world clients want access to their data on their own schedule. Give your clients what they want, with their own login to a live dashboard that includes all of their BrightLocal metrics. You can specify each client's permissions so they see only what you want them to. Each dashboard is 100% customizable with our simple drag-and-drop editor.
More Than Just a BrightLocal Integration
75+ Marketing Integrations
Combine BrightLocal metrics with 75+ other marketing channels in one single dashboard or client report. Streamline your campaign monitoring with integrations for PPC, SEO, social media, email, analytics, call tracking, and more. With over 75 essential marketing integrations, you've got everything you need to supercharge your client reporting.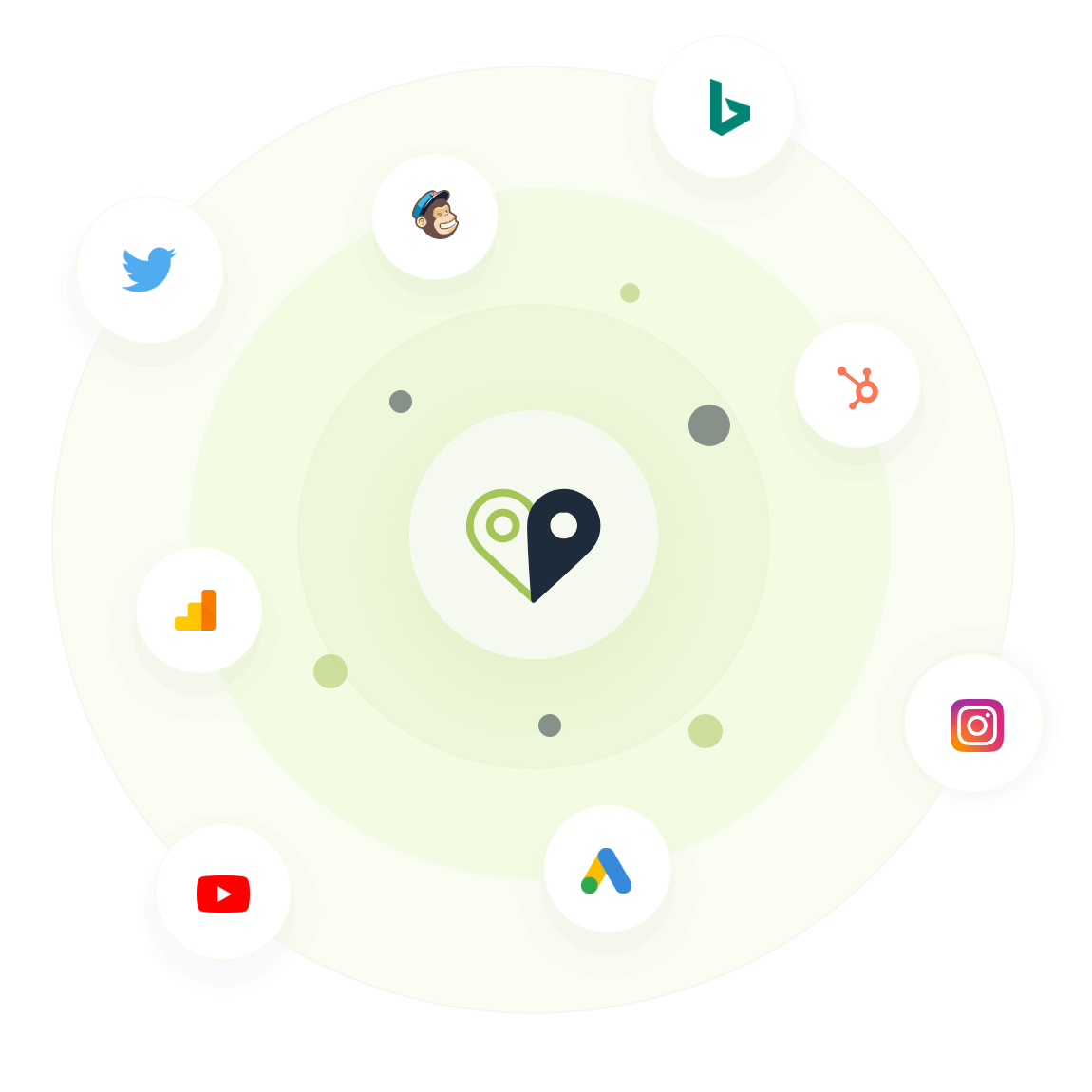 Your Agency, Your Branding
White Labeled BrightLocal Reporting
Automatically pull data from BrightLocal, and then add your agency's branding to each report. With our full suite of white labeling features you can upload your logo, choose your color scheme, and even access it from your own domain (e.g. reports.yourdomain.com). Use your reporting to boost your own brand recognition, and increase client loyalty.
All-in-One Reporting for Agencies
Save time, boost revenue, and impress your clients with a powerful all-in-one reporting platform. Manage your entire agency: Create staff accounts, assign them tasks, and put your reporting on autopilot. From SEO tools to report automation, our BrightLocal integration is only the beginning of what you can achieve with AgencyAnalytics.
Connect the BrightLocal integration in seconds to streamline your client reporting.
Everything Your Agency Needs
Try AgencyAnalytics risk-free for 14 days. No credit card required.