Delight clients with our intuitive Mailchimp reports. Robust analytics for each email campaign. Total average and combined campaign metrics for reporting on overall email marketing performance.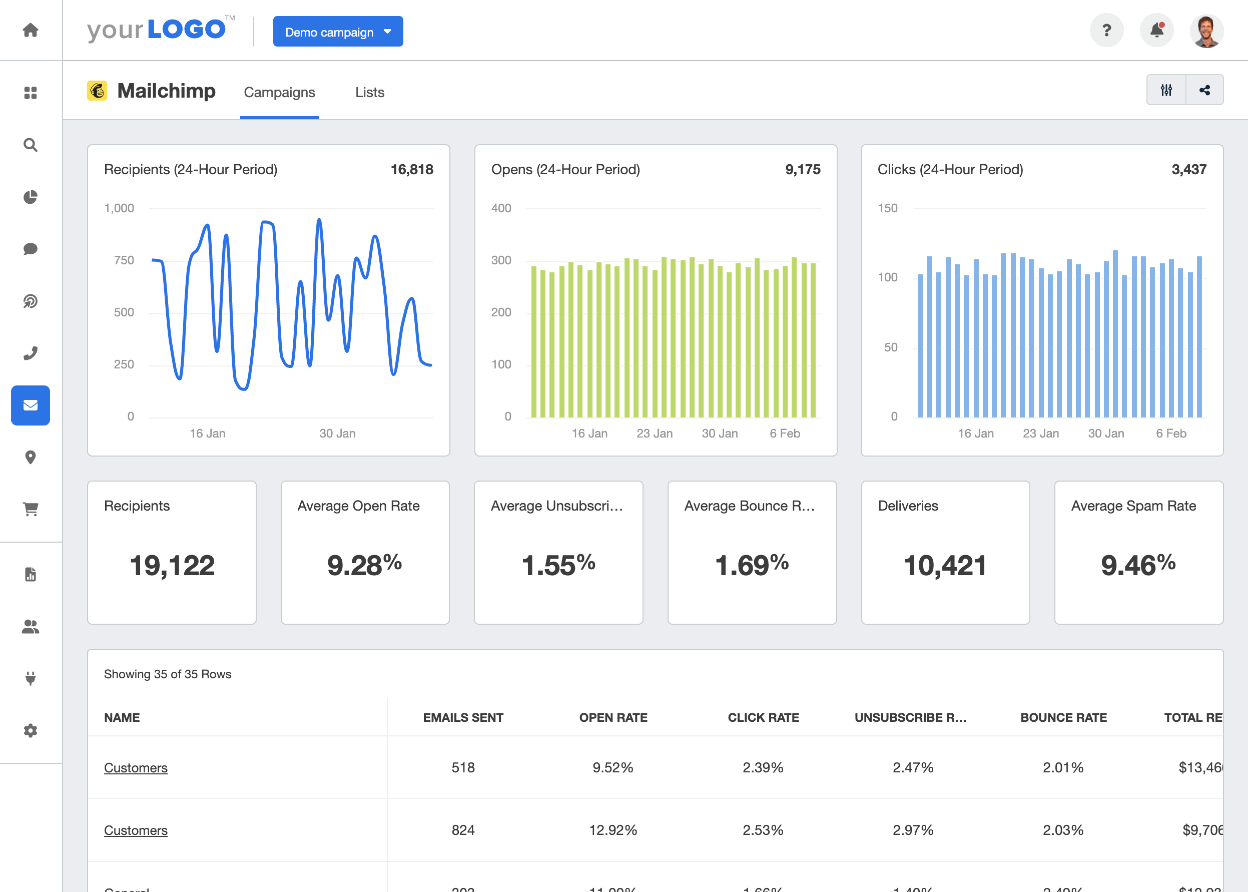 Monitor Performance
Track open rate, clicks, unsubscribes and more per email campaign and average overall
Explore Lists
Analyze list engagement by looking at individual subscriber behavior
Prove Your Value
Show your clients exactly how you're driving list growth and engagement over time
Optimize Campaigns
Compare open and click history for advanced optimization
Current and Historical Performance Data
Monitor Campaign & Total Average Performance
No more digging through multiple screens to find your data! Monitor the performance of all your client's campaigns and their combined campaign metrics in a single dashboard. Review email opens, link clicks, unsubscribes, audience growth, and more at the individual and overall campaign level.
Explore All Available Mailchimp Metrics
See all the metrics you can easily add to your client reports and marketing dashboards
Date

Emails Sent

Recipient Clicks

Recipients Clicks

Subscribers

Unique Opens
Analyze List Growth & Engagement
Show your clients precisely how their subscribers are growing over time, and just how active those subscribers are. Report on open rates, click rates, and more by list as well as for your client's audience as a whole. Track audience quality by monitoring rating across individual subscribers, lists, and audience as a whole.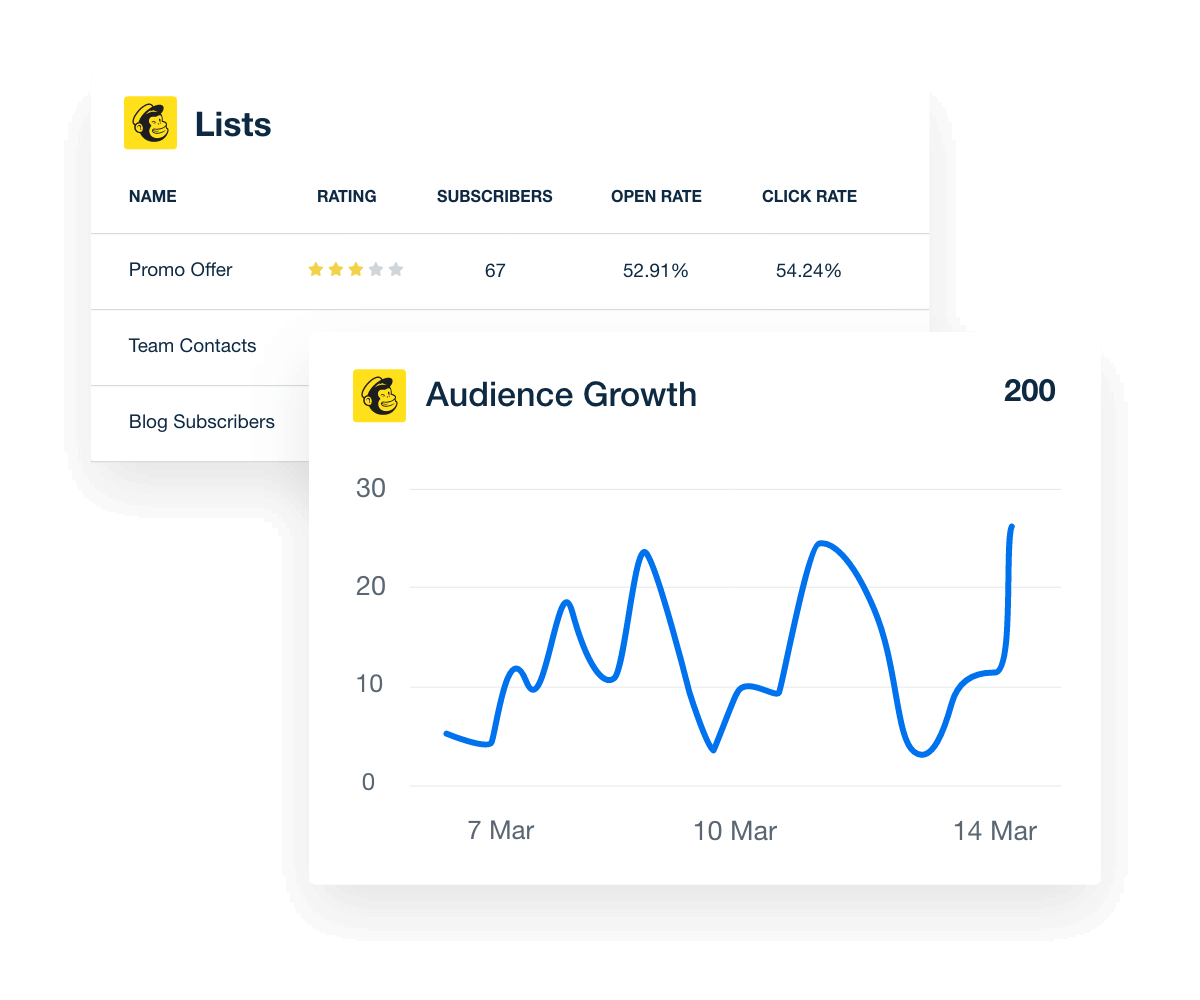 Impress clients with "up to the minute" Mailchimp data
Clients love seeing up to the minute "open" and "click through" data on campaigns that have just been sent. But often it doesn't make sense to give them access to your actual Mailchimp account. Let them watch graphs populate in real time inside of our white labeled dashboard featuring YOUR branding.
Custom, automated reports tailored to each client
Customized Mailchimp Reports
Configure automated email marketing reports with the metrics that matter most to each individual client. Craft a high level overview for certain clients, and a detailed analysis with custom commentary for others.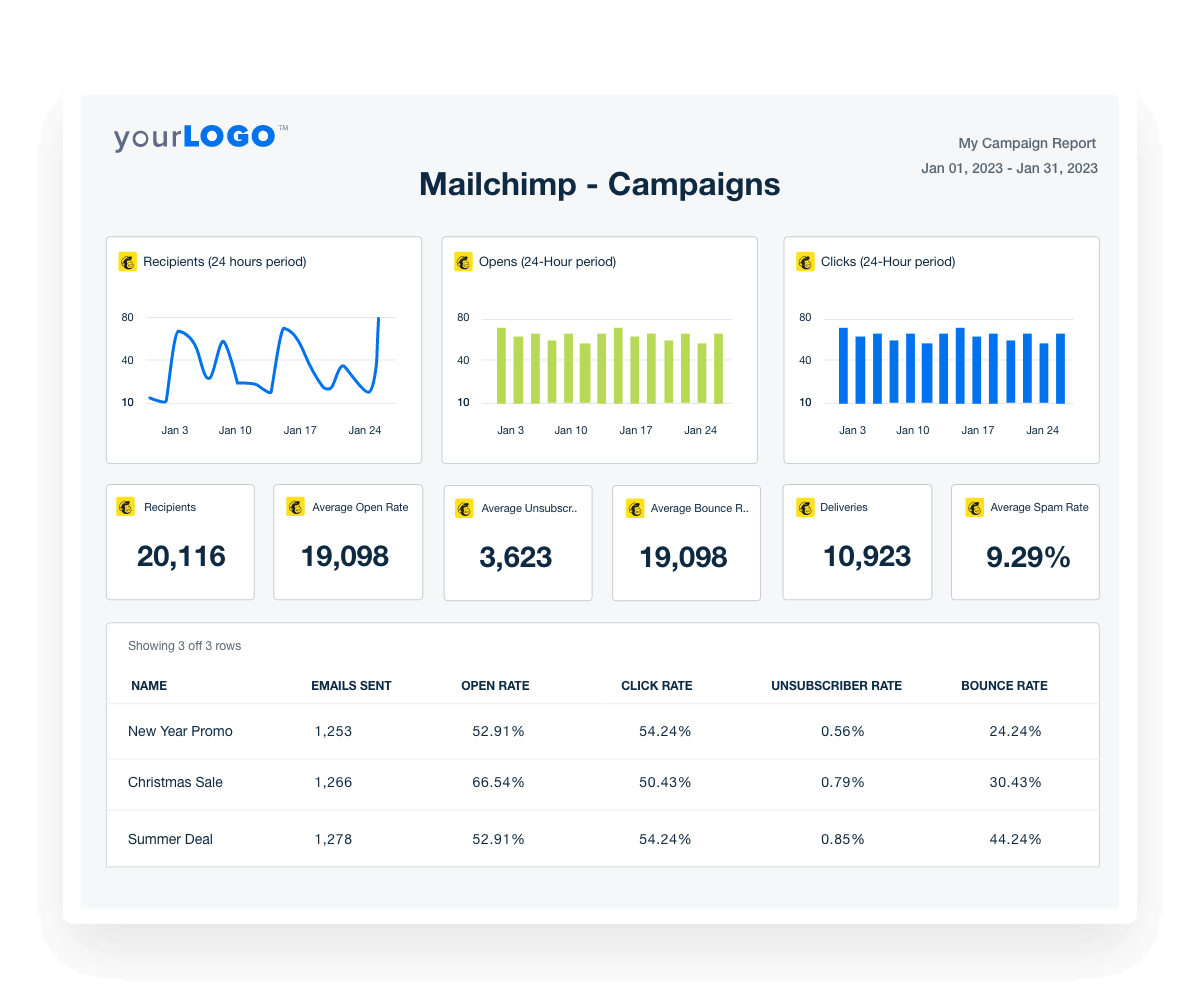 No more boring bar graphs from Excel
Gorgeous Full-color Charts & Graphs
"Wow" your clients by breaking down their Mailchimp data into beautiful, full color charts and graphs. Our dazzling charts not only catch your client's attention, they also present information in an intuitive "at-a-glance" format.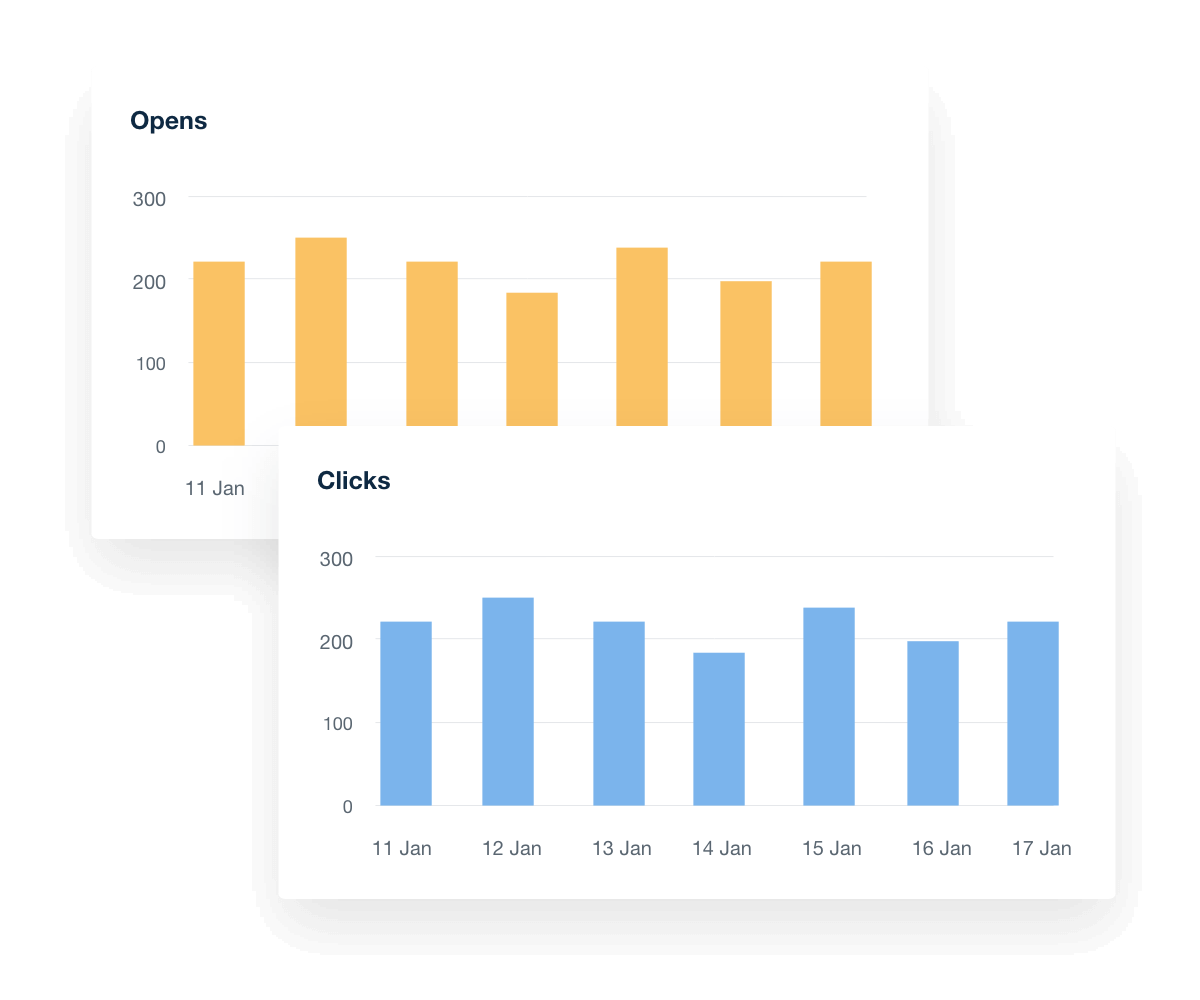 Clicks, Opens, Audience Growth, and Total Revenue
Crucial Mailchimp Metrics
Craft client reports with the most critical, industry standard email marketing data points. Showcase month over month audience growth, total revenue, and measure clicks and opens at a list, individual campaign, and average overall level. Impress clients with detail down to the individual subscriber level.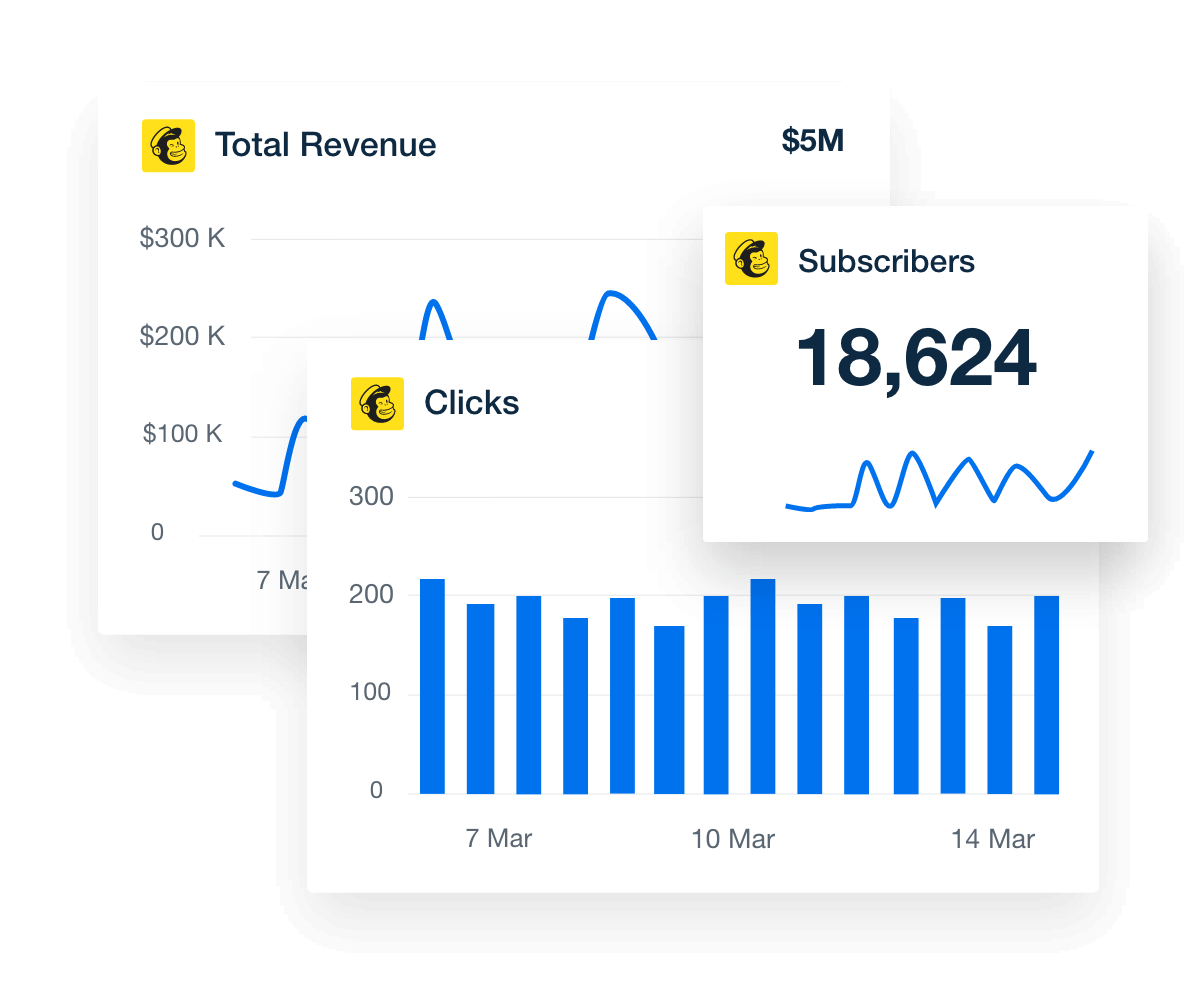 Connect the Mailchimp integration in seconds to streamline your client reporting.
Everything Your Agency Needs
Try AgencyAnalytics risk-free for 14 days. No credit card required.