Put your Synup reporting on autopilot with our suite of report automation & agency management tools.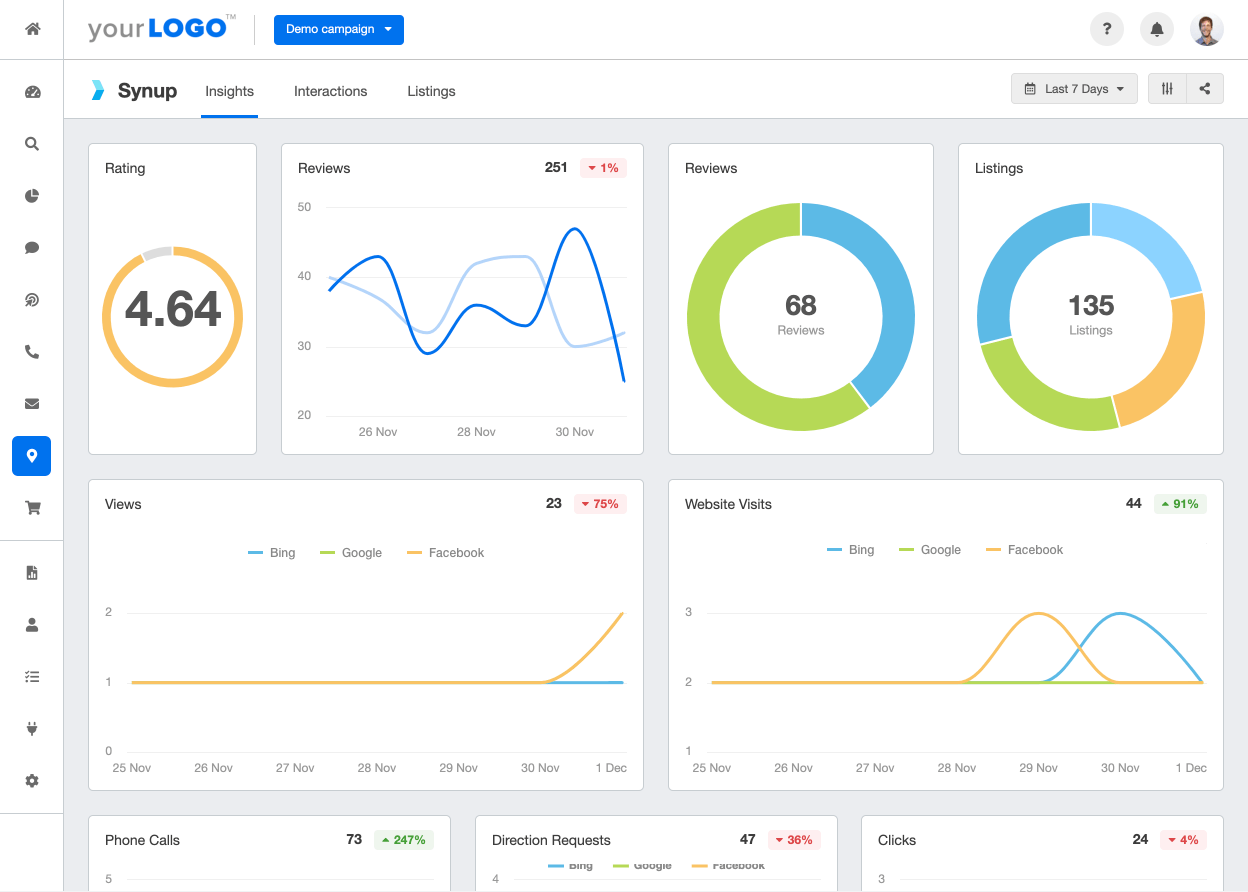 Reputation Management
Track how each client's online reputation is trending over time
Reviews Insights
Share insights with clients, showing each customer review
Customer Interaction Analytics
Monitor and report on individual customer interactions
Monitor Listings Online
Ensure the accuracy and score of each online listing
Automated Reporting & Customizable Dashboards
Synup Dashboards & Reporting
Keep track of each client's online reputation and listings with our Synup integration. With our powerful data visualization capabilities, you can quickly create and share dashboards and reports with customer interaction metrics and easy-to-understand reputation metrics.
Explore All Available Synup Metrics
See all the metrics you can easily add to your client reports and marketing dashboards
Clicks

Date

Direction Requests

Listings

Phone Calls

Profile Views

Reviews

Website Visits
Help Clients Build a 5-Star Reputation
Reputation Management & Review Insights
Know exactly how your client's online reputation is trending over time with an overview of ratings, reviews, and listings across the web. Measure and report on key metrics across Google, Facebook, and Bing such as website clicks, visits, phone calls, and more.
Monitor & Report On Each Customer Interaction
Customer Interaction Analytics
Each customer interaction is an opportunity to improve your client's business. Easily share with your clients the source, author, star rating, content, and more of each individual review so they know exactly what's working.
Ensure the Accuracy & Score of Each Listing
Make sure your clients know you've been working hard to get them listed everywhere they need to be: Monitor and share their online listings the easy way. Ensure the accuracy and score of each listing and help clients grow their online visibility.
Put Your Reporting on Autopilot
Automated Synup Reporting
After you've added all your Synup metrics to a custom report, put the process on autopilot by scheduling daily, weekly, or monthly reports. Add personalized comments to each report to provide your own unique insights for the reporting period.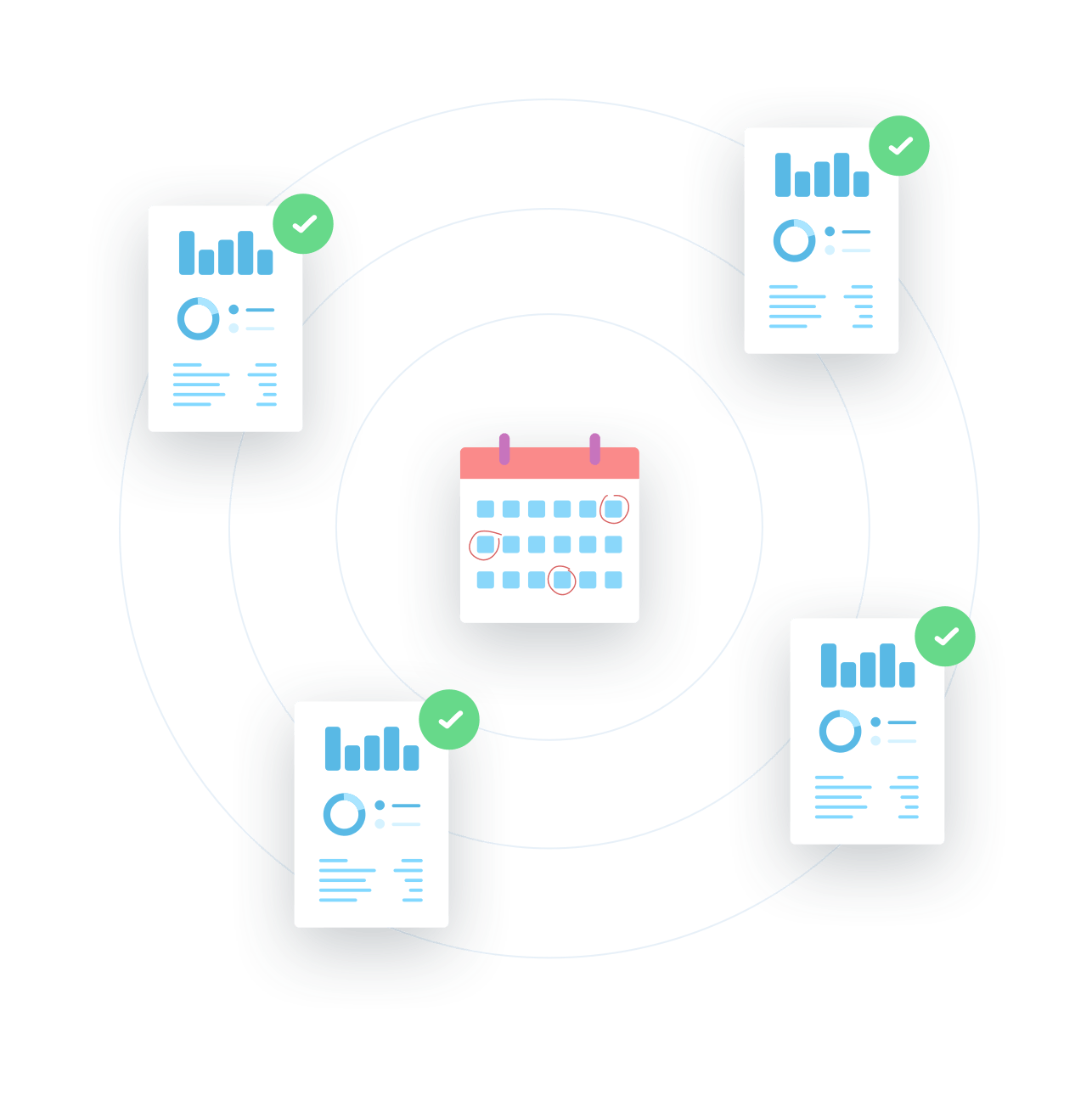 Let Clients Access Data On Their Own Schedule
24/7 Live Synup Dashboards
Let your clients access their review and reputation management insights in real-time with a 24/7 live dashboard. Give each client their own login and specify their permissions so they see only what you want them to.
75+ Marketing Integrations
True Cross Channel Reporting
With over 75 marketing integrations at your fingertips, you've got everything you need to scale your agency. From PPC, SEO, social media, call tracking, and more—our all-in-one reporting platform is truly cross channel.
White Label Synup Reporting
Take your branding to the next level with suite of white-labeling capabilities. Add your own logo, brand colors, and even host it on your own domain—our platform was built with your brand in mind.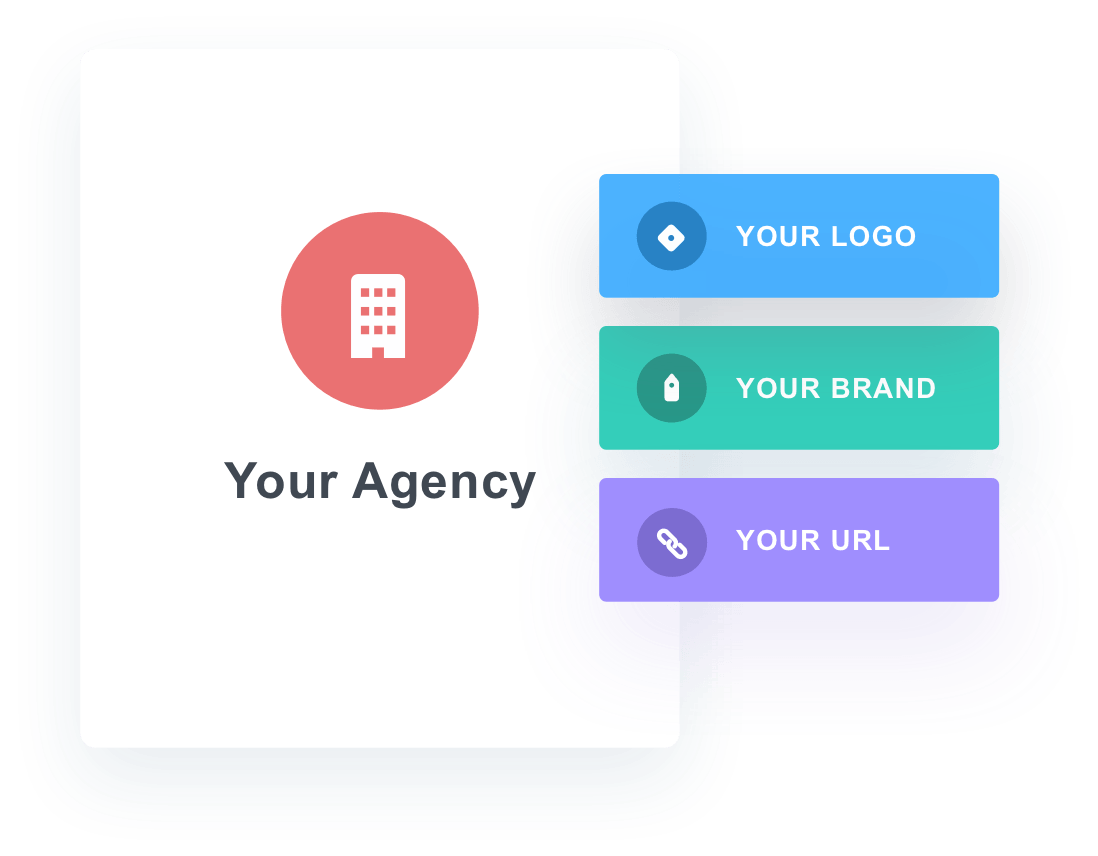 A Full Suite of Agency Management Tools
All-in-One Agency Automation
Our suite of agency management tools allows you to streamline your entire agency. Create staff accounts, assign them to clients, and even assign them tasks. Agency automation is what we do best.
Connect the Synup integration in seconds to streamline your client reporting.
Everything Your Agency Needs
Try AgencyAnalytics risk-free for 14 days. No credit card required.