Keep your client up-to-date on their company's online reputation. Provide detailed review reports that automatically integrate data from some of the most popular rating and review platforms.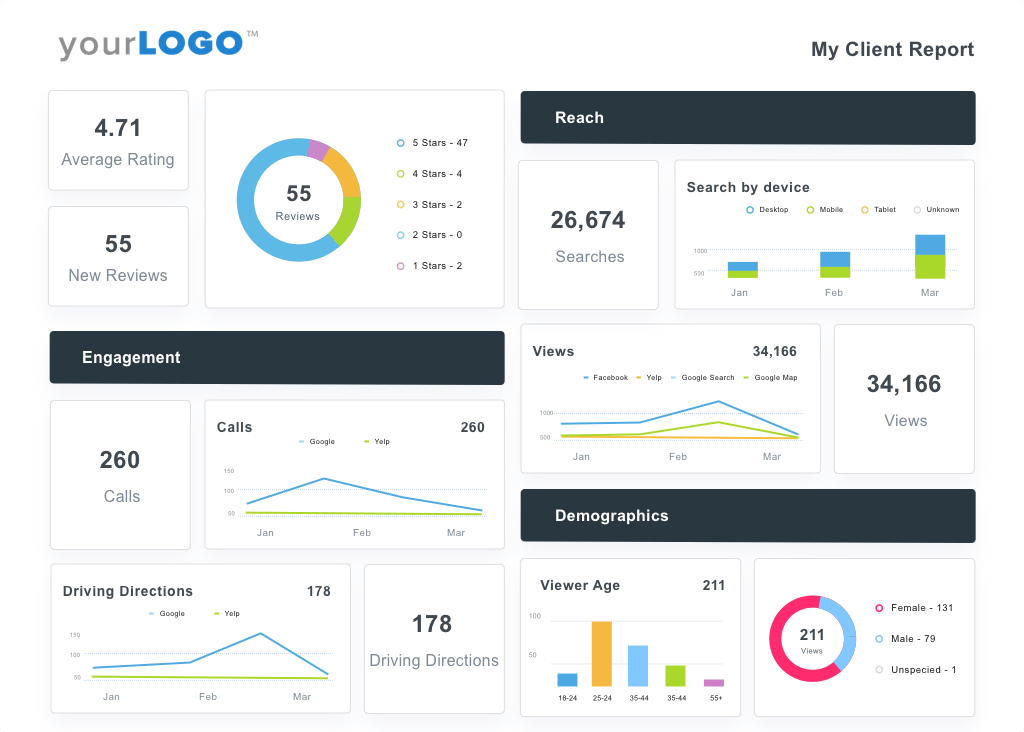 Monitor Ratings
Report on average ratings and total ratings over time
Display Demographics
Show device, gender and location of views and searches
Track Engagement
Identify the review sites that generate calls and visitors for your clients
Automate Reports
Schedule daily, weekly, or monthly review reports to keep clients updated
Choose from the Top Review Aggregation Services
All of Your Client's Review Analytics in One Report
Monitor Reputation Over Time
Every local business can benefit from online reviews these days. Use the drag and drop editor to add your client's review metrics to their reports or dashboards. Provide a clear breakdown and history of their ratings and reviews so they're always aware of their company's online reputation. Pinpoint periods with a decline in average rating to help clients identify potential issues. Your client will love seeing the positive reviews trickle in.
Include A Feed of New Reviews
Prove to your client their investment in reputation management is paying off! Give them a detailed report each month showing the number of new reviews they've received. Even add your own notes to help explain the trends and feedback they're seeing.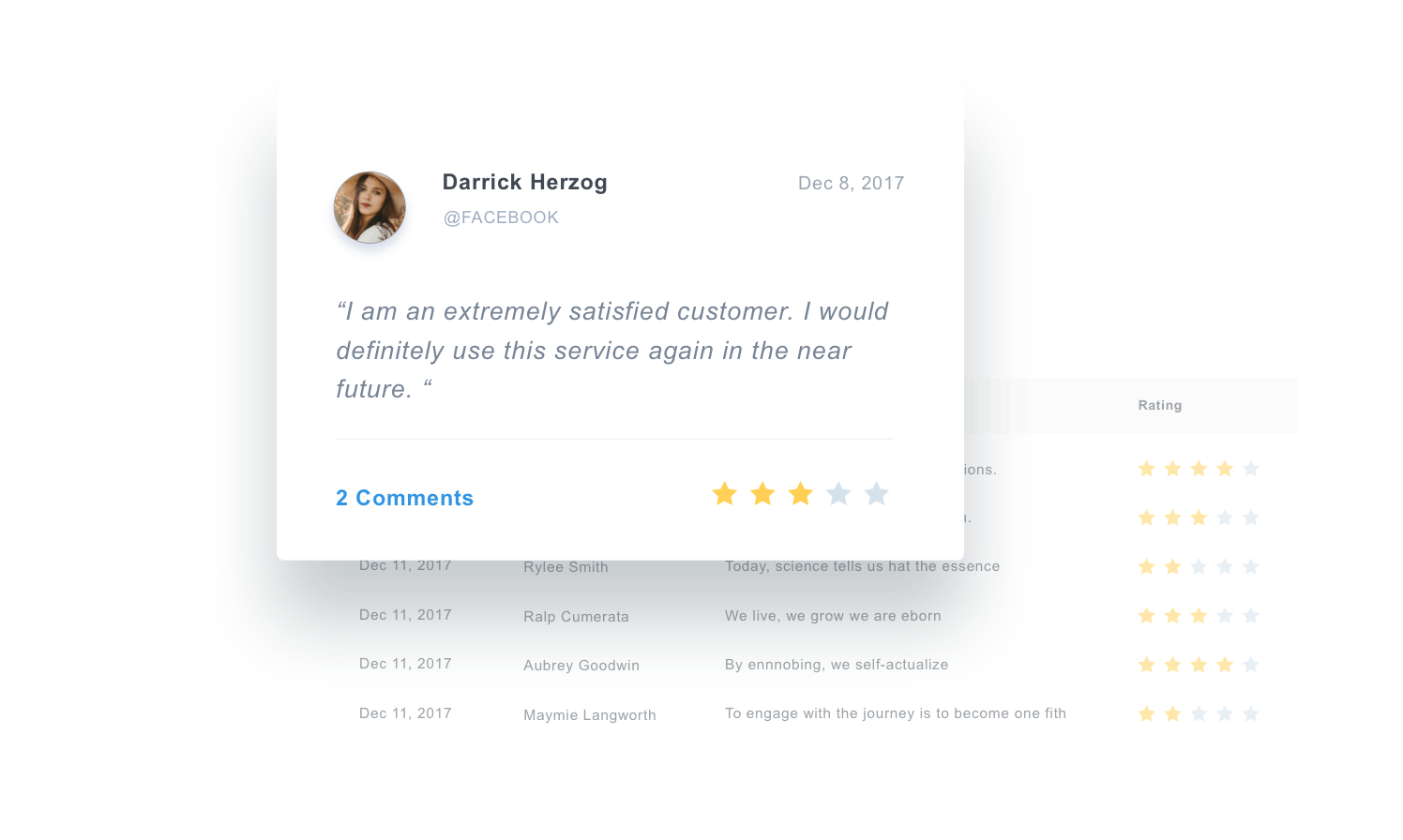 Break down Positive, Negative or Neutral Reviews
Instantly get a clear picture of your target market's sentiment without having to read through each review. Group reviews by overall sentiment to identify periods with the most positive or negative reviews. Your clients will be thrilled to receive visual reports and dashboard that show exactly how their reputation is improving over time.
Determine your Client's Top Review Networks
Which platforms drive the most reviews - Facebook, Yelp, Google, or an industry site? Group reviews by source to show your client where reviews for their business come from. Identify platforms with fewer reviews or low rankings to help craft your next reviews campaign.
Identify how People are Communicating
Demonstrate to your clients how reviews drive more business! Find out how people are interacting with your client's brand by analyzing metrics like call history or driving directions.
Set your Review Reports on Autopilot
Deliver Automated Reports
Say goodbye to screenshots and manual reporting! Create and send automated reports directly to your client's inbox on a set schedule. Review the reports before they go out to add custom commentary, insights, or action items. Add your own logo and branding for complete white-labeled reporting.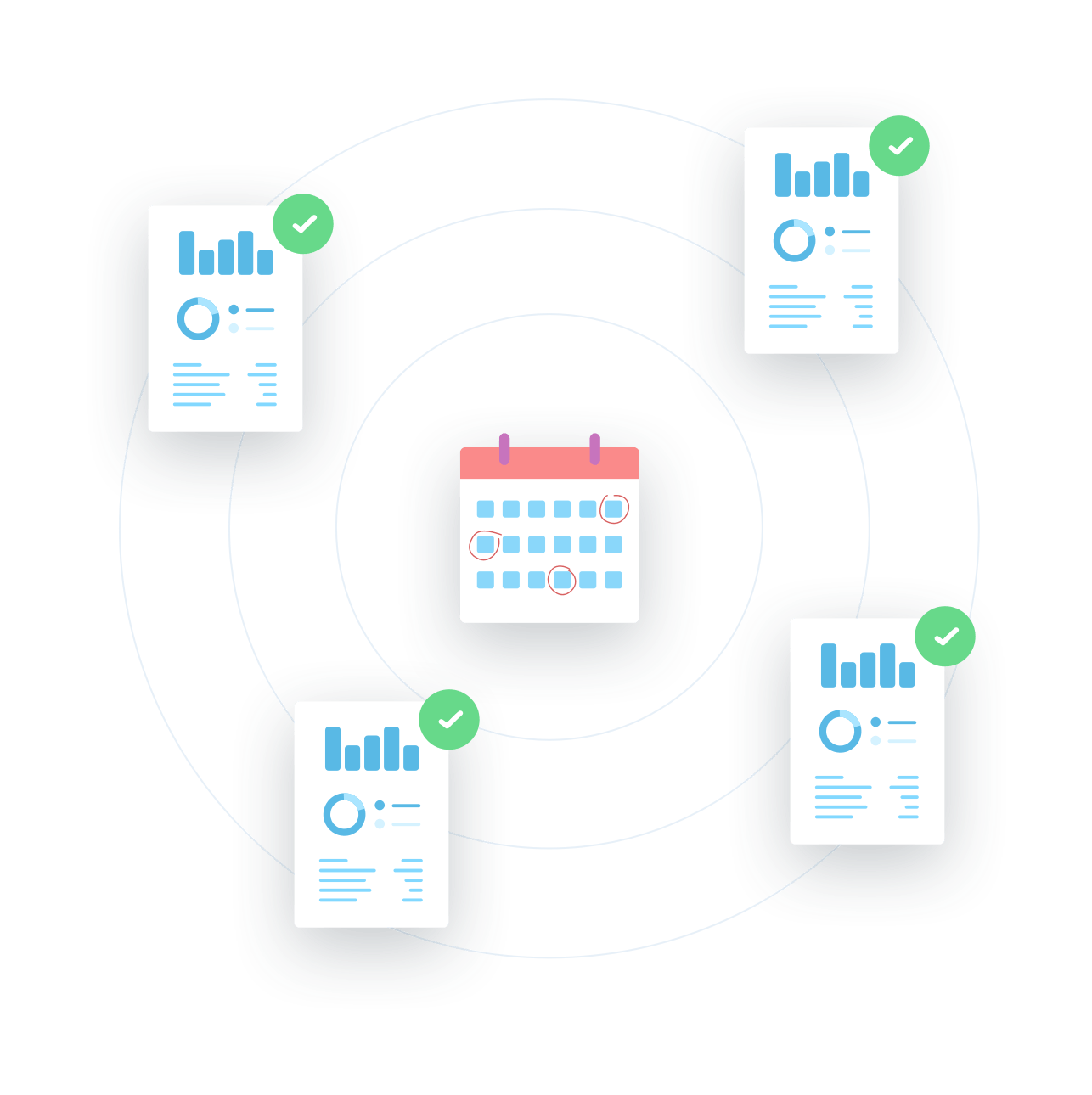 Try AgencyAnalytics risk-free for 14 days. No credit card required.