When it comes to growing a local business, word-of-mouth is one of the most powerful marketing tools at your disposal.
The challenge for many local businesses, however, is that this can take a significant amount of time to develop word-of-mouth organically, especially for newer establishments. While there are many local marketing tools that can help you grow the business's reviews faster, others may want to skip the line and get in front of their target customers right away. 
Enter Yelp Ads.
Whether you're managing Yelp Ads for your own local business or for clients, in this guide, we'll discuss how to get set up with the platform. In addition, we'll discuss several key metrics to track to improve your Yelp Ads PPC performance over time. In particular, we'll discuss:
Introduction to Yelp Ads

Google Ads vs. Yelp Ads

Step-by-Step: How to Setup Yelp Ads

Key Metrics to Track Your Yelp Ads Performance
Let's get started.
Introduction to Yelp Ads
First off, it's important to note that there are other premium options for businesses other than just Yelp Ads, these include:
Business Highlights

Profile Upgrades

Yelp Deals

Yelp Reservations
In this guide, we'll just focus on Yelp Ads, which allow businesses to display mobile and desktop ads on both their search results page and on business pages. Just like Google Ads, you can see the sponsored results appear above the organic results in their search results: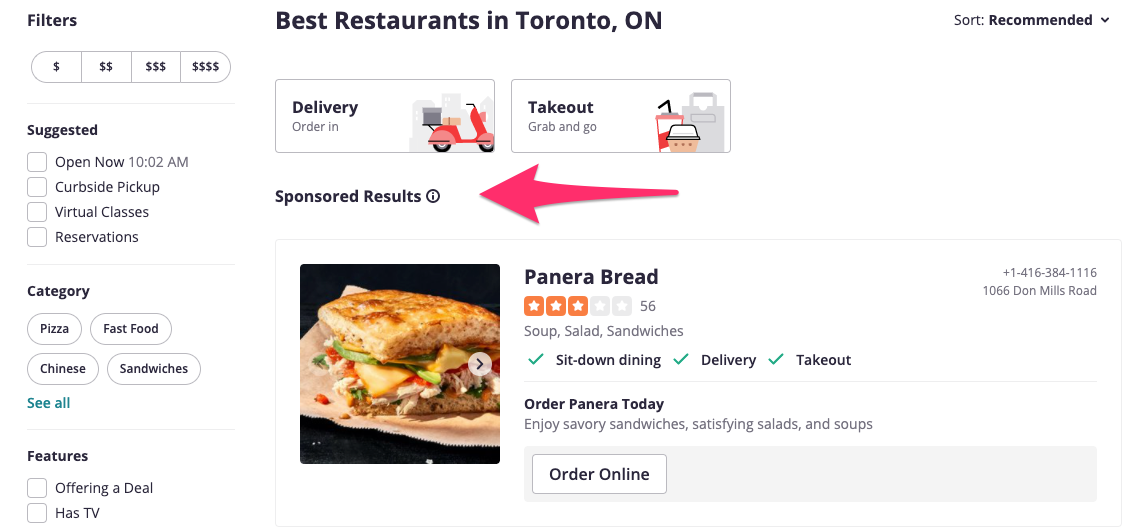 On business pages, you can see there's an option to advertise on competitor pages. The ads below are referred to as Custom Ads that include the option to select that image and Yelp review that is displayed to users:
Google Ads vs. Yelp Ads
One of the first questions that marketers and local businesses may have is whether to advertise on Google Ads or Yelp Ads. Before we get into how to set up Yelp Ads, let's first review a few of the key similarities and differences between the ad platforms.
Both Google Ads and Yelp Ads are PPC platforms that charge based on the number of clicks as opposed to impressions. It has been said that Yelp Ads have an average CPC higher than many other ad platforms, although it's important to note that people on Yelp are typically later in the buying stage than those searching on Google. In fact, a Yelp study revealed the following statistics:
As you can see, while you may see higher CPC's on Yelp, you may still see a profitable ROAS due to the fact that users are in a much later stage of the buying cycle. 
97% of people make a purchase with a business they find on Yelp

90% of people purchase within a week of visiting Yelp

51% purchase within a day
Instapage highlights this about Yelp's 178 million monthly active users:
Most of those 178 million users visit Yelp to find great local businesses, as they've already decided what they need and are now simply trying to discover who can best provide it to them.
While Google Ads will (of course) have much more traffic when it comes to search and keyword intent, Yelp Ads typically have a higher purchase intent for local businesses. And anywhere there's a high purchase intent is worth testing.
Step-by-Step: How to Setup Yelp Ads
Now that we've discussed the basics of Yelp Ads, let's review the process of setting up a Yelp ad campaign from their Getting Started guide. If you've set up ads on other platforms, this process is very similar to any other platform so we won't spend too much time here.
1. Choose a Goal for the Campaign
Assuming you already have a business account setup and have claimed the listing, the first step is to select a goal for the advertising campaign. There are several goal types businesses can choose to optimize for, including:
Phone calls

Website visitors

Messages
2. Select Your Ad Photo
Next, you can either choose to let Yelp test various ad photos and use the one that gets the most clicks or you can choose your own ad photo.
3. Write the Ad Copy
The next step is to write your ad copy. Yelp recommends writing ad copy that highlights what is unique about the brand, for example, the business history, if it's family-owned, and so on. 
4. Keyword Selection
Next, you have the optimize to choose the keywords that your ad will appear for. By default, you'll see this section automatically populate with pre-set keywords that are pulled from your business listing, and then you can choose to keep or remove them. Additionally, you can choose to add negative keywords, or keywords where the ad won't be shown.
5. Choose the target location
Yelp Ads work based on location-based targeting, so you'll need to decide how far around your location you want ads to be served. Typically, businesses will choose to show ads around a 10-50km radius from the business location.
6. Set the Daily Budget
Finally, you need to choose a daily budget for your ads. In this section, you'll also see an estimated CPC and the number of clicks you'll get each day to help decide the daily budget.
Key Metrics to Track Your Yelp Ads Performance
Just like other ad program, meticulously tracking your results is key to building profitable campaigns and succeeding in the long run. In this section, we'll look at a few key metrics from our Yelp Ads integration that will help you achieve this goal.
The two sections in our Yelp Ads integration are split into Overview and Programs. The Overview section provides a summary of how each campaign is performing, and the Programs section provides a more granular breakdown of each campaign's performance. 
Below, we'll look at a few key Yelp Ads metrics in the Programs section to track PPC performance.
Billed Clicks
As mentioned, Yelp Ads are billed on a cost-per-click basis. As highlighted in our Help Center:
The price you pay per click is based on competition and relevance, but you'll always pay the least amount needed to win the click.
CPCs on Yelp vary widely based on competitiveness and are said to range between $0.30, which typically can be seen for local restaurants, and $40 per click, which are common for higher-priced local businesses such as law firms. 
CTA Clicks
Equally important to tracking your overall clicks is monitoring how many users directly click your call-to-action (CTA). The CTA button invites users to take a specific action such as completing an order versus simply clicking on a link to the website, for example. As Yelp highlights about their CTA feature:
A CTA may be a more useful metric than a phone call or a mapped direction because it closes the loop between search and a transaction, providing measurable ROI. 
Messages
Yelp Ads also offers advertisers a messaging feature that allows users to send a message to the business directly from their Yelp business page. This feature also shows users the response rate and average response time, so it's important to keep on top of Yelp messages. Depending on the type of business, messages can also be changed to "Request a Quote", "Request a Consultation", or "Message the Business":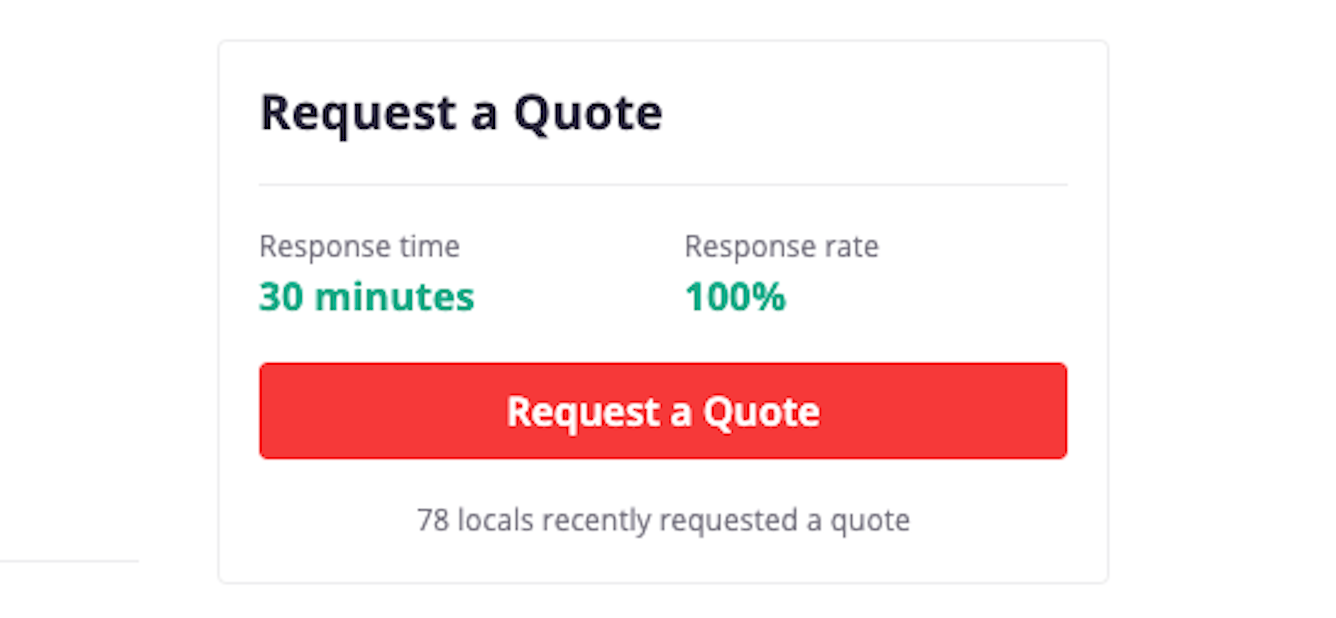 Call Reporting
Finally, for many local businesses, phone calls are their number one lead source. In order to enable call reporting in Yelp Ads, you simply need to look for the section called "Get more accurate call reporting" and click on "Activate", which will then allow you to track the time and duration of calls coming into the business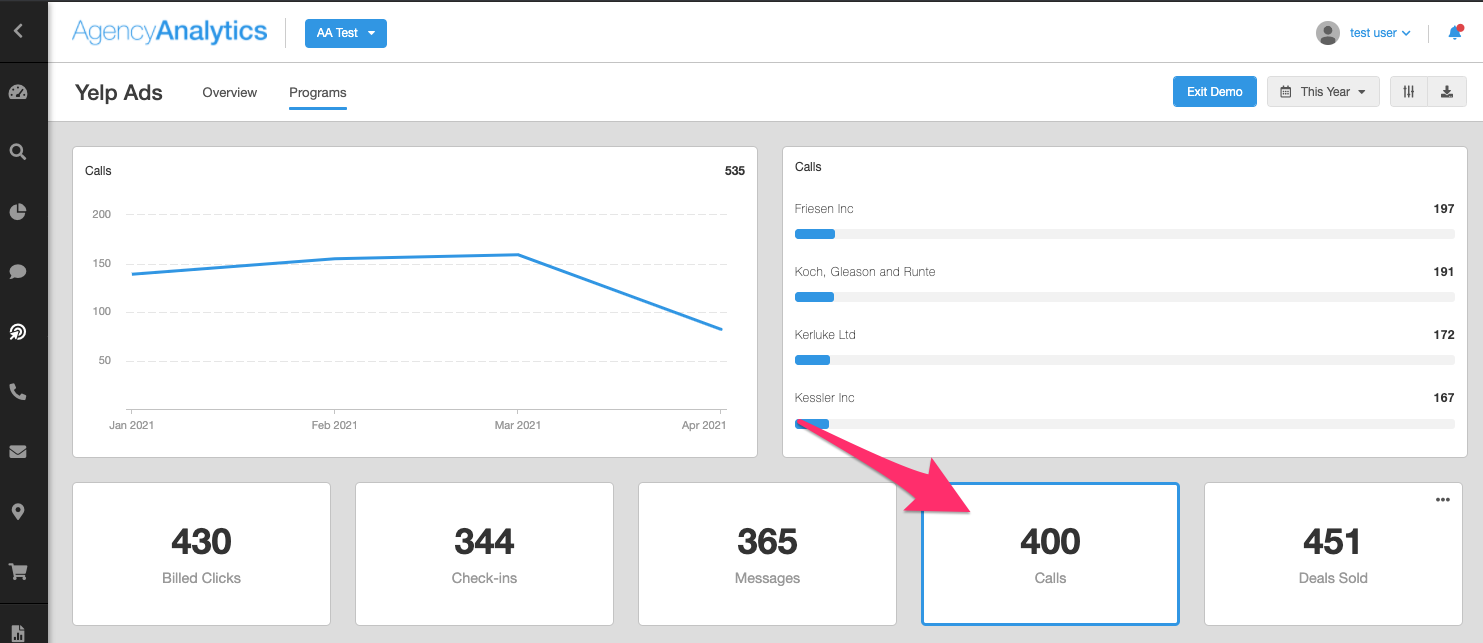 Case Study: Yelp Ads & Ferocious Media
Ferocious Media is a full-service digital marketing agency that focuses on B2B marketing. Their services include SEO, PPC, and web design, primarily for local businesses. Ferocious Media has extensive experience working with Yelp Ads to drive new leads to local businesses.
Challenges in the Early Days
Being able to track and attribute leads such as where their phone calls were coming from was a constant challenge. This wasn't unique to Ferocious Media, as many agencies struggle with figuring out which online channels drive leads.
Today's Challenges
Attribution and tracking solutions have since evolved. Now Ferocious Media needs to pinpoint exactly how much revenue online sources are driving for their clients by keyword, campaign, time of day, and more.
Also, now that there are more advertising channels than ever, search ranking has become more competitive than ever.
The Solution
Yelp is so effective because it supplements search engine PPC leads with often lower-cost and higher-quality leads. In fact, Yelp leads tend to be further down the funnel, making their visitors potential clients with real purchase intent.
Ferocious media has been using AgencyAnalytics for about a year and a half now. Before that, they used to build their own internal reporting dashboards but were limited to only a few marketing channels. It became clear that as a marketing agency, they needed a more robust reporting system that didn't take away from their productivity. Managing all the marketing data for their clients became too complicated and costly. As a growing marketing agency, Ferocious Media needed a way to automate its reporting system, with all its marketing data, and fast.
The Results
By focusing on local business and using the AgencyAnalytics Yelp Ads integration, Ferocious Media was able to cut their reporting time down by 60-80%. Aside from just the time they saved, their client reports communicate results more effectively:
"The actual reports we send to clients look a lot more clean and professional as we're able to white label them with our agency's branding. We always know the data and charts are up-to-date and that each report is visually appealing and straight to the point."- Kevin Szypula, COO at Ferocious Media
Another key improvement in Ferocious Media's reporting is that their clients are not bogged down by too much data. AgencyAnalytics' customizable dashboard allows marketing agencies to pick and choose the key metrics they wish to present. Visuals matter -- especially when presenting data to clients and local business owners who are not digital marketers themselves.
Finally, as they bring more and more clients on to their agency, Kevin—the COO of Ferocious Media— is always happy to know that the platform scales right alongside their business needs.
Summary: Yelp Ads for Local Businesses
For many local businesses, review sites like Yelp can be their number one source of new leads. The main differentiating factor between Yelp and larger search engines like Google is that users often have a much higher purchase intent. Yelp acts as both a local search engine and a reviews platform that helps potential clients make their final purchase decisions.
Whether you're testing Yelp Ads for your own business or for clients, tracking key advertising metrics ensures you're improving results over time to reach a positive return on ad spend. To get the most out of your Yelp Ads reporting, check out our recent partnership announcement with Yelp for more details.
Receive Agency Growth Tips, Delivered to Your Inbox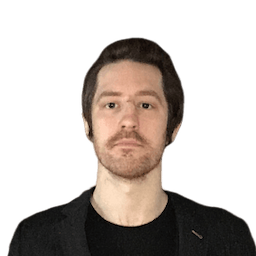 Peter Foy is a content marketer with a focus on SaaS companies. Based in Toronto, when he's not writing he's usually studying data science and machine learning.
Read more posts by Peter Foy ›
Try AgencyAnalytics risk-free for 14 days. No credit card required.