It's an age-old question: if you want to get more clients, where should you put your content marketing focus?
Your first instinct might be to say blogging. This answer makes sense—for many years, blogging has been touted as one of the best ways to attract an audience and demonstrate your expertise. While blogging can highlight your agency's expertise, it isn't necessarily going to be nearly as effective as showing real results to win future customers.
Instead of pouring all of your agency's time and creative energy into blog posts, another approach is to focus on client case studies that prove the effectiveness of your services.
Case studies are, in many ways, similar to blog posts. Writing them takes a similar skill set and, once finished, helps to bring in organic search traffic.
However, they have one major advantage over blog posts: they're a great way to show potential clients your agency's value proposition. They also help tell a customer story in a very different way than blog posts do.
If you haven't written any in a while (or ever), you're missing out on a great marketing opportunity. In this guide, we'll discuss how to write a case study to attract prospective customers.
Why Client Case Studies Are Worth the Effort
If you've never written a case study, it can be challenging to figure out where to start and what to include. For example, how do you decide which clients to feature and what details to include?
While there is a slight learning curve to writing a compelling client case study, it's not as difficult as you might think, and their benefits far outweigh the effort of creating them.
As highlighted by a study from the Content Marketing Institute, case studies are among the top three pieces of content that B2B marketers focus on in 2023:
Case Studies Speak Directly to Your Potential Clients.
Your blog posts are probably well-written and informative, but are they driving conversions? Readers are busy, and if your latest blog post doesn't speak to their current needs, there's a good chance they won't read it and you're likely seeing a high bounce rate. Use marketing attribution models to determine where your conversions are coming from accurately.
However, case studies are more likely to grab readers' attention than blog articles. People love reading about situations like their own. If you can tell a potential client a story about how you helped a business similar to theirs, they won't just pay attention—they'll remember you when they're ready to hire an agency.
Case Studies Can Do Everything Blog Posts Can Do.
Your client case study doesn't have to be a dry, boring wall of text. It can inform, entertain, and inspire readers. You can share useful findings or advice in a case study, just like you would in a blog post. They are also ideal for displaying your expertise and positioning you as a thought leader and your company as an authority.
Case Studies Build Credibility and Trust.
Your perceived trustworthiness is an essential part of whether people decide to hire you or not. Most people will hesitate to hire an agency that didn't have any examples of their past work on display. They also give clients a way to evaluate your competence before they commit to working with you.
Case Studies Make You Stand Out From the Competition.
Case studies are a bit more specialized and challenging to write than blog posts, which means that not everyone writes them. If you want your agency to look more professional than your competitors, writing case studies give your brand's image a boost. Be sure to use competitor analysis tools after you've created a few case studies to see how you stack up in your customer's industry.
Case Studies Make a Great Lead Magnet.
They are also useful as part of a cold email marketing strategy. For example, you can let people read the beginning (make sure it's strong!), and offer to send the full case study in PDF form in exchange for an email sign-up.
Case Studies Work.
In the CMI's survey mentioned above, case studies were ranked in the top 3 highest performing types of content for both nurturing and converting leads:
How To Write a Marketing Case Study That Lands You More Clients
1. Define the Type of Clients You Want To Attract
Before you email any former clients or start working on an outline of your first draft, take some time to figure out who your ideal client is. Write out your ideal customer profile and ask yourself questions such as:
Is there a type of business you especially like working with?

What kind of work do you want to do more of?
Case studies, like any other type of content marketing, work best when targeted towards a specific type of reader. If you design your case study to resonate with your ideal clients' wishes, insecurities, and goals while including relevant theories, your agency will attract more of the kind of clients you enjoy working with. Use a client profile template to ensure you're team is aligned on who your ICP actually is.
2. Gather Information and Data Points
Once you know who you're writing your case study for, decide which project you want to write about. Pick something that your ideal client will find relatable in some way.
Always reach out to any current or former clients before you write a case study about them. You don't want to post any potentially-sensitive information about someone else's business online without their permission.
Many of your clients will probably be happy to be featured in a case study, as long as you make them look good and avoid giving away anything they don't want to be public knowledge.
If your client does not want to be featured under their brand, you can decide to write the case study and highlight the metrics without using their name and simply say "A Company in [blank] Industry". That said, a more compelling case study features a brand with customer quotes, so try to find projects and clients that are happy to have their name on your site.
Once a client agrees to the case study, set up an interview with them so you can discuss the project. A testimonial is a great addition to a case study—for example, here's what one of our case studies had to say about us:
AgencyAnalytics automated the work of two to three full-time employees. It's been a massive savings cost-wise and efficiency-wise. It's also been a dramatic time-saver. I'm very happy with AgencyAnalytics and what the tool offers our clients.
Gather the information and data points prior to discussing it with your client, so they have a clear idea of what will be included in the study. A great marketing case study includes visual data points of the hard numbers. Take screenshots to highlight results from previous customers to add credibility.
Create your own live Marketing Dashboard in minutes to show your potential clients your agency is doing an excellent job. Try it free for 14 days! 
3. Outline Your Case Study
Once you have all the information you need, it's time to make an outline. It may help to create a content brief before you get started.
Think of your case study like a story—it needs a beginning, a middle, and an end. Present your client's problem at the beginning, and fill in the middle with the details of how you solved it.
Cap things off with a description of how your client benefited from working with you. For example, you can call out the long-term SEO benefits of a content marketing strategy, including leads that are still being generated months after the post was published. Don't forget; the client is the protagonist of this story, not you.
4. Be Human
As you start writing your case study, remember to keep it relatable. Don't just rattle off a list of stats your client wanted to improve. A compelling case study will also be entertaining and enjoyable to read.
Dig a little deeper and talk about the implications of their problem. For instance, was your client frustrated that none of their strategies were working to bring in more traffic? Were they disappointed about having to delay other projects because their conversions weren't improving? Try to zero in on a specific pain point that your potential clients may be dealing with themselves.
5. Provide Actionable Advice
An effective case study doesn't just make you and your client look good. It also provides information or advice that anybody can use, whether they decide to hire you or not. You don't have to give away the key secrets of your trade, but don't be stingy either—share some of your methods, your knowledge, and any lessons learned while helping your client. Give the reader something they can take away and apply to their own work.
This isn't as counterproductive as it might sound. Being open about your work will help build valuable trust with potential clients. And even if you're completely transparent about your methods, most people that aren't marketing experts will still opt to hire you instead of doing the legwork of implementing your strategy themselves.
6. Write Clearly and Succinctly (Avoid Industry Jargon!)
A great case study is easy to read and digest. These pointers will help you keep your readers interested from beginning to end.
Write concisely. Don't bog your piece down with unnecessary details.

Avoid jargon as much as possible. Someone outside your field should be able to read and understand your case study.

Break up the page with plenty of white space. Use short paragraphs, sub-headers, and bullet points to organize your content.

Include plenty of charts and graphs. Visual content breaks up the monotony of text and keeps readers engaged.

Include a call-to-action (CTA). After you've told a compelling story to your potential customer, tell them exactly how they can contact your sales team or where they can learn more about your services.
7. Publish and Promote
Before you publish your case study, show it to your client to make sure they're happy with everything you've written. Once they give you the thumbs-up, you can post the piece on your site or start using it as a lead magnet. For best results, promote your case study just like you would a blog post. A few well-timed social media posts can bring your case study a lot of extra attention, and maybe even get you a few more leads.
Locally-targeted Facebook Ads can be really effective for agencies. Using your case study or a pdf expanded version of it can be a great lead magnet to gather the email addresses of potential clients. Don't just publish the case study and forget it. Make the most of it! One case study can be a powerful lead generation tool.
Real Client Case Study Examples
Looking to find a bit of inspiration too? Sometimes the best way to learn is to follow a great example. See how some of these marketers have taken a customer's success story and crafted compelling content with tangible data points for their clients.
Bounteous has an overview section that gives a great overview of the goals, approach, and results.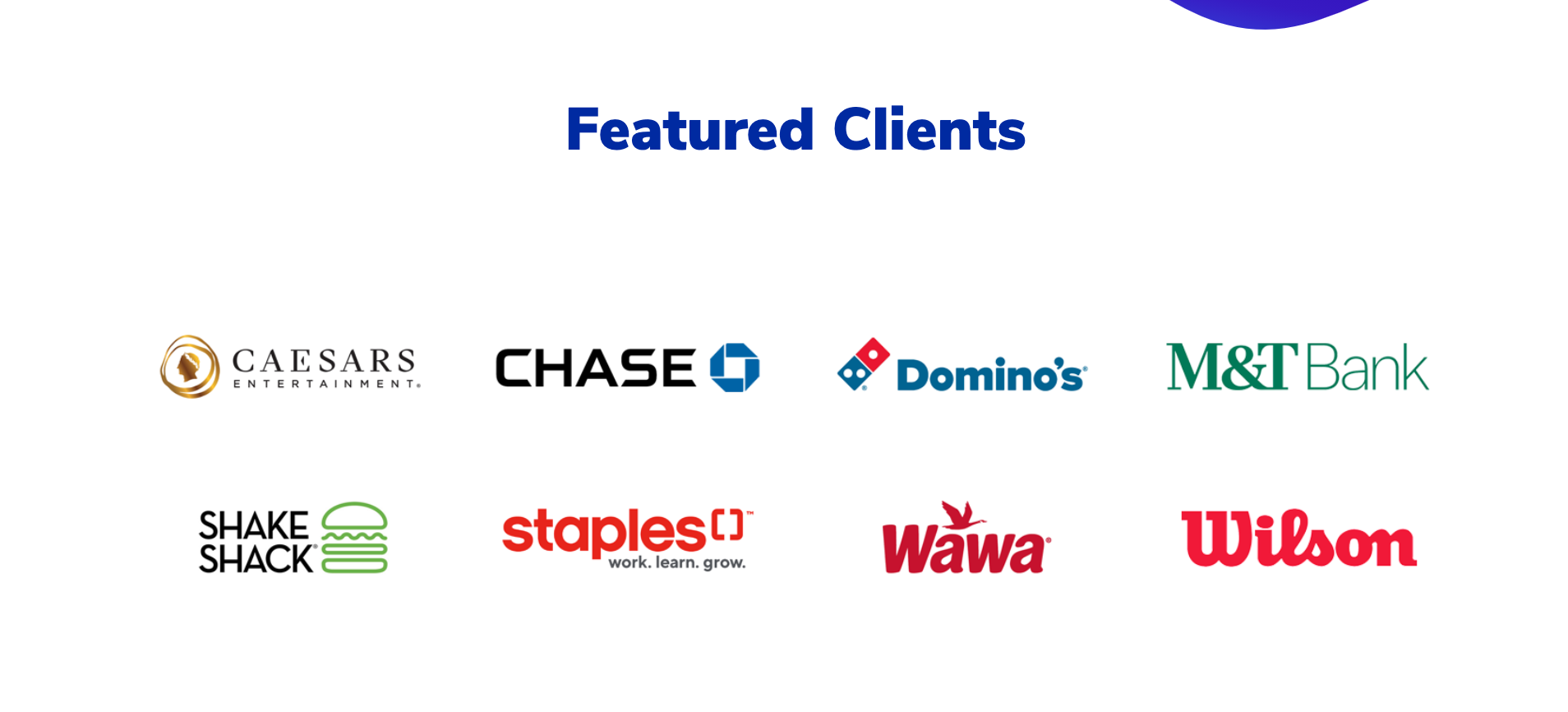 KlientBoost includes marketing case studies on their website that are short and to the point. The one-page piece of content focuses on results that are delivered to the clients. You can find an example case study here.
AgencyAnalytics provides another example that includes details about the client, the challenge they were facing, the best solution they used, and the ultimate result. You can read find our case studies here.
The Takeaway
Learning to write case studies is a smart investment in your agency's future success. They help with your agency's reputation management, earn new clients' trust, and highlight your agency's skills in a way that most other types of content can't. They're also a great piece to use in your client proposal arsenal. When it comes to conversions, a few targeted, high-quality case studies will go a long way, so don't overlook this powerful marketing tool.
Grow your marketing agency by keeping track of conversions and content marketing strategies in a single platform. Get started with your free 14-day trial today.
Joe started his career as a developer and since has created many internet businesses. He has now moved on to the position of CEO and has enjoyed all the challenges it has brought.
Read more posts by Joe Kindness ›
Try AgencyAnalytics risk-free for 14 days. No credit card required.