Monitor and share critical Invoca (previously DialogTech) call data with your clients, both in automated reports and on live dashboards.
Monitor Call Data
Monitor essential call data in one unified platform
Call Tracking Analytics
Analyze the performance of your clients calls
Automated Reporting
Put your call tracking on autopilot by scheduling automatic reports
Live Dashboards
Provide clients 24/7 access to their Invoca data
Automate Your Invoca Reporting
Invoca Reports & Dashboards
Focus on delivering high-converting calls to your clients and report on your performance in intuitive dashboards and reports. Create fully customizable reports in minutes with all your Invoca analytics and streamline the entire process with AgencyAnalytics.
Explore All Available Invoca Metrics
See all the metrics you can easily add to your client reports and marketing dashboards
Comprehensive Call Tracking Analytics
Our Invoca integration includes all your essential call tracking metrics including the call date, duration, device, and more. Each Invoca table can easily display, hide, and sort any of these metrics in the most intuitive way possible.
Monitor Staff Performance
With an Invoca dashboard, your clients will have access to all their call recordings on their own schedule. You and your clients can listen to call recordings and review staff performance alongside their other marketing data.
Create Presentation-Ready Reports In Seconds
Automated Invoca Reporting
Save time and money by scheduling your reports on a daily, weekly, bi-weekly, monthly, quarterly, or annual basis. With automated client reports, you can focus your marketing efforts on delivering high-quality calls, impress clients, and retain them over the long-run with presentation-ready reports.
These days, clients want access to their data on their own schedule. Give them exactly what they're looking for with a 24/7 live dashboard. After you've customized the dashboard, provide clients their own login and specify granular permissions so they see exactly what you want them to.
True Cross Channel Reporting
Access 75+ Marketing Integrations
Invoca is just the beginning of our all-in-one reporting platform. From PPC, SEO, social media, email, and call tracking—our 75+ marketing integrations give you the power of cross-channel reporting.
Seamless Professional Branding
White Label Invoca Reporting
After you've created a customized report or dashboard, add your agency's branding across the interface for a fully white labeled experience. Upload your own logo, choose your color scheme, and even host it on your own domain. Our reporting platform was built with your brand in mind.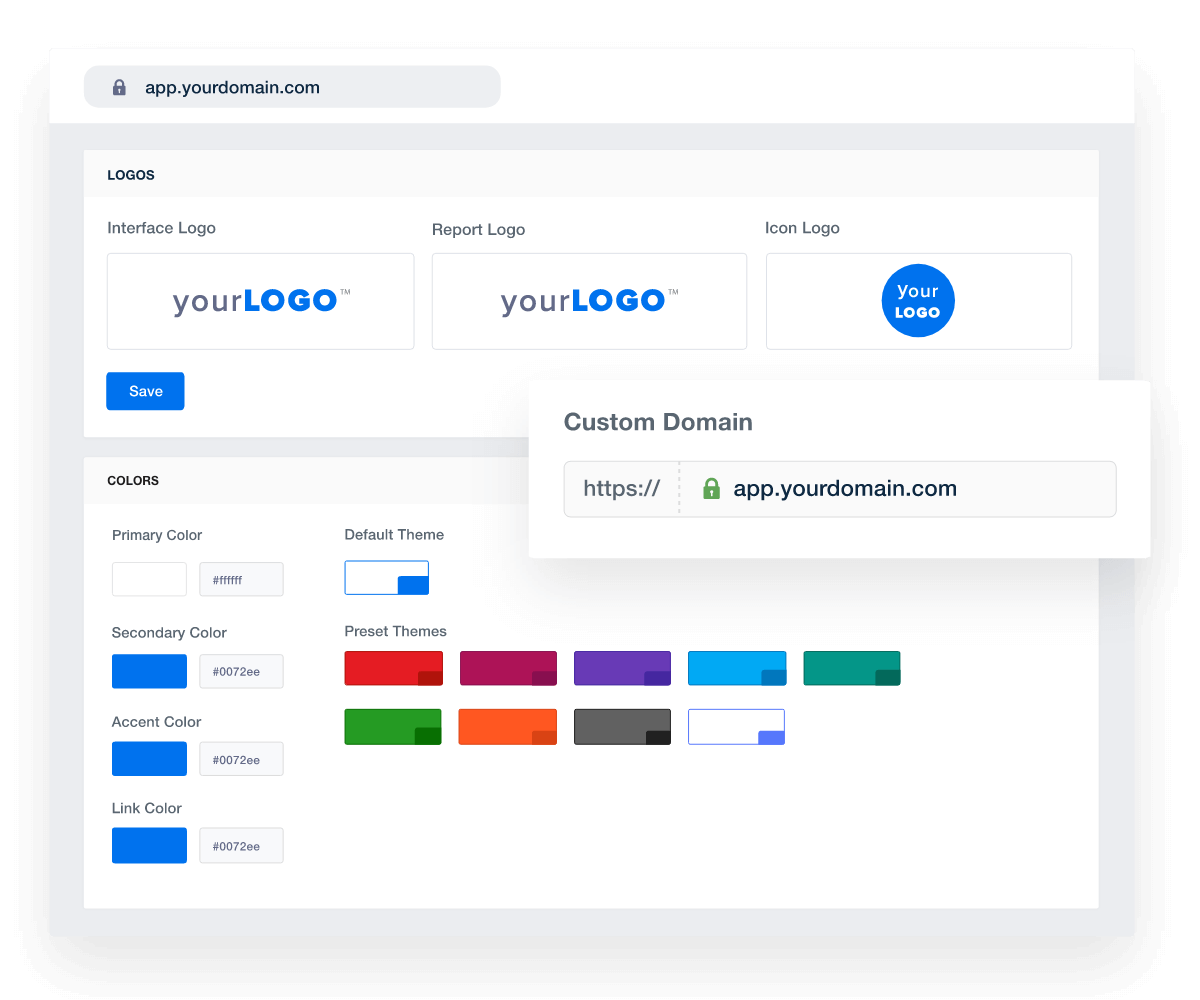 All-in-One Agency Management
Streamline Your Entire Agency
Create staff accounts, assign them tasks, and streamline your entire agency. With a full suite of agency management tools, you have everything you need to automate your agency workflows, improve efficiency, and keep your client's phone ringing.
Connect the Invoca integration in seconds to streamline your client reporting.
Everything Your Agency Needs
Try AgencyAnalytics risk-free for 14 days. No credit card required.