The ability to quantify and analyze a brand's presence relative to its competitors makes all the difference in a time when data-driven decision-making is critical for marketing agencies to showcase their value. 
As you aim to gauge where your clients stand amid the online chatter and competition, measuring Share of Voice is a great strategy to keep track of online conversations surrounding their brand. However, as you scale your marketing agency, measuring Share of Voice for several clients across various marketing platforms quickly becomes a time-consuming effort. 
Here's where Share of Voice tools come in handy. 
This article covers everything your agency needs to know to create and optimize successful marketing campaigns for your clients by leveraging their Share of Voice metrics. From the top 14 Share of Voice tools to SOV formula examples, your marketing team will be well-equipped to boost clients' market visibility and influence in no time. 
How To Calculate Share of Voice
Before you select the right tool to align with the marketing efforts your digital marketing agency executes, you need to know how to calculate Share of Voice.
Start by defining the scope of your analysis. Identify the specific industry, market segment, or topic you want to measure Share of Voice for. This could be related to keywords, mentions on major social media networks, or other metrics. 
To calculate Share of Voice and determine your clients' online share, use this formula: 
Share of Voice Formula for SEO
If your agency is working with an eCommerce client selling outdoor gear, there are specific marketing metrics you'll want to gather before conducting your Share of Voice calculation. 
Using an SEO tool, conduct keyword research and identify relevant keywords with high search volumes and intent, such as "best camping tents" and "hiking gear reviews." 
Then, you compare your client's existing content to competitors' content targeting these keywords. 
Two of the most common measurements for Share of Voice boil down to visibility and organic traffic. 
From a visibility standpoint, if you discover that your client's website ranks in the top spot for 50 out of 100 target keywords, that means they have a 50% SOV in organic SERPs compared to competitors. Meanwhile, another competitor ranks for 30 keywords (30% SOV), and another ranks for 20 keywords (20% SOV). However, if your client is ranking in position 96, this doesn't equate to having the same share of voice as someone ranking in position 2. 
Evidently, the higher the ranking the more Share of Voice a client will own. As that old saying goes, the best place to hide a body is on page 2 of Google search results. Some SEO tools have a built-in metric to measure Share of Voice, such as the Semrush Visibility Score. These scores automatically take into account the increased visibility, as well as the average clickthrough rate, based on the ranking position. 
The second vantage point takes a look at the estimated percentage of overall organic traffic that is headed in your client's direction versus the competitors. The value of this approach is that it takes search volume into consideration, as ranking in the number one spot for a keyword with 10,000 searches per month will put a lot more eyeballs on your client's brand than the same position for a keyword with only 100 searches per month. 
Although both metrics are valuable, to truly measure what percentage of the available market is exposed to your client's brand the search volume must be taken into consideration. 
Overall, this competitor research reveals that your client has a higher SOV and better visibility in organic search compared to others in their market. These are great consumer insights to highlight in your client marketing reports. 
On the other hand, if your client's website has a lower Share of Voice, you have the opportunity to propose organic traffic strategies that address content gaps and optimize existing content with relevant keywords to attract more organic website traffic. 
We work with clients in the outdoor industry, and with changes to ad platforms and consumer habits evolving, we needed a reporting solution that helped us maintain client relationships. AgencyAnalytics has helped us better maintain our level of communication with clients, keeping them informed through these changes.

Tim Akers, Founder of Akers Digital
Keep track of your client's SEO metrics in one centralized marketing dashboard. Start your 14-day free trial.
Share of Voice Formula for Pay-Per-Click (PPC)
Consider this scenario. Your client, Brand A, is directly competing with another company called Brand B. Both brands are running PPC campaigns on Google Ads. You gather data on the number of impressions and clicks.
After collecting the data, you find that Brand B had 50,000 ad impressions and 1,000 clicks. 
Brand A, on the other hand, had 30,000 ad impressions, and 800 clicks. 
The combined impressions for both companies are 80,000. 
Brand B's SOV is (50,000 / 80,000) * 100 = 62.5%
Brand A's SOV is (30,000 / 80,000) * 100 = 37.5%.
By analyzing this data, you notice that your client's competitor, Brand B, has a higher Share of Voice in the PPC advertising landscape than  Brand A. This means Brand B's ads are being displayed more frequently and receiving more clicks than your client's. The higher SOV gives you an idea that Brand B's PPC strategy might be more effective in terms of visibility and engagement.
As with SEO, there is also value in understanding where on the search engine results pages each brand appeared, as Brand A may have had fewer impressions but all of them in the top spot, whereas Brand B had more impressions but often fell into the second or third position, which means they may not have even been noticed by the client. 
That's why Google Ads offers two views to Impression Share, one being the total and one looking exclusively at Top Impression Share.
Understanding this data helps guide decisions for future campaigns such as budget allocation, ad copy optimization, keyword targeting, and bid adjustments. By having a higher paid advertising SOV, Brand B will likely capture a larger share of potential customers' attention within the PPC advertising space, which has a ripple effect on increased website traffic and customer conversion.
But always remember that the top spot is not always the one that drives the highest ROAS, so it's important to balance Share of Voice metrics against the overall campaign performance.
As the ad auction is ever-changing, one of the biggest challenges of PPC competitor analysis is that the data you receive one day may be different the next. This means advertisers need to act quickly when an opportunity arises, which can be tricky when there are budget changes, approval delays, and other obstacles.

Claire Aldridge, Digital Marketing Specialist at Victory Digital
Monitor top PPC metrics and combine them with 75 other marketing platforms to give your clients a full picture of your agency's efforts. Get started with your free 14-day trial.
Share of Voice Formula for Social Media Platforms
Let's say your agency is monitoring SOV for your apparel client, Brand C, and its main competitor, Brand D on major social networks like Twitter and Instagram. Your team is tracking the number of social media mentions, retweets, likes, and shares for each brand over a month.
After collecting the data, your agency calculates that Brand C had a total of 500 mentions and interactions, while Brand D had 300. 
The combined number of interactions for both brands is 800. 
Brand C's SOV is (500 / 800) * 100 = 62.5% 
Brand D's SOV is (300 / 800) * 100 = 37.5%
This means Brand C has a higher Share of Voice on social media compared to Brand D, indicating it's receiving more attention and engagement from the target audience. 
Using this social media SOV formula helps your agency better understand which clothing brand is dominating their market on a particular social media platform. This data should then be used to inform and improve marketing strategies moving forward. 
We have a client who just wants their brand top of mind and have more people know about it. With just brand awareness campaigns running our focus for that client shifted purely to an engagement metric. 

Kim Meissenheimer, Paid Media Analyst at Expand Agency
Share your clients' social media metrics in an easy-to-understand marketing dashboard with custom user permissions. Start your free 14-day trial.
How To Choose the Best Share of Voice Tools for Your Agency 
Choosing the right Share of Voice measurement tools for your agency is a crucial decision that impacts your ability to analyze market trends, track brand performance, and optimize marketing strategies. 
When you're selecting a tool, you'll want to think about things like how accurate the data is, whether it will work well with other tools in your tech stack, ease of use, the cost, and the specific social media platforms or websites you want to keep tabs on for your clients. 
For example, if you're interested in social media analytics, social listening tools like Brandwatch or Talkwalker are the best way to track a brand's visibility. On the other hand, if your clients are more interested in organic rankings, digital marketing tools that include competitive research features like Semrush or AgencyAnalytics would be the better option. 
And, in the end, it's important to tie everything to your client's bottom line. Is the growth in Share of Voice translating to an increase in traffic, leads, or sales? 
Remember, each tool has its own strengths–some are great at one thing, others at something else. Don't be surprised if you end up using a mix of tools to really get the whole picture when measuring Share of Voice for your clients.
How We Picked the Best Share of Voice Tools
The top 12 Share of Voice tools on our list were chosen for a variety of reasons. We looked at several factors including: 
Price Point
Some solutions are more expensive than others. Pricing depends on the size of your marketing agency and if you intend on using the tool beyond Share of Voice measuring (i.e. adding additional features). We chose SOV tools that will grow with your agency as you take on more clients, without breaking the bank in the process. 
Integrations
Share of Voice tools offer integrations with several different social media networks to measure social media visibility and paid advertising clicks. Other tools have integrations that help you dive deeper into a client's Google Ads account. We chose tools that offer a wide range of integrations to cover everything your agency may want to measure.
Features
The SOV tools on this list all have extensive feature lists that are continually updated according to new technology and trends. They not only assist with brand monitoring but also offer functionality like client reporting, keyword research, and optimization recommendations. 
Top 14 Share of Voice Tools To Measure Brand Mentions
Share of Voice tools not only speed up the time it would take you to calculate SOV for each individual client but also help you maintain a professional appearance with accurate reporting. 
Here are the top 14 Share of Voice tools to determine a client's online visibility, in no particular order:
Clerk.io is a great tool to gain insights into your clients' Share of Voice, especially those with eCommerce businesses. It helps monitor and analyze customer behavior and automates sales growth with product recommendations across search, emails, and social media ads. This tool is ideal in gauging the interest in specific products, and how they compare to competitors' offerings, and helps agencies understand how their clients' products fare in the market.
Price: $99/month for the basic plan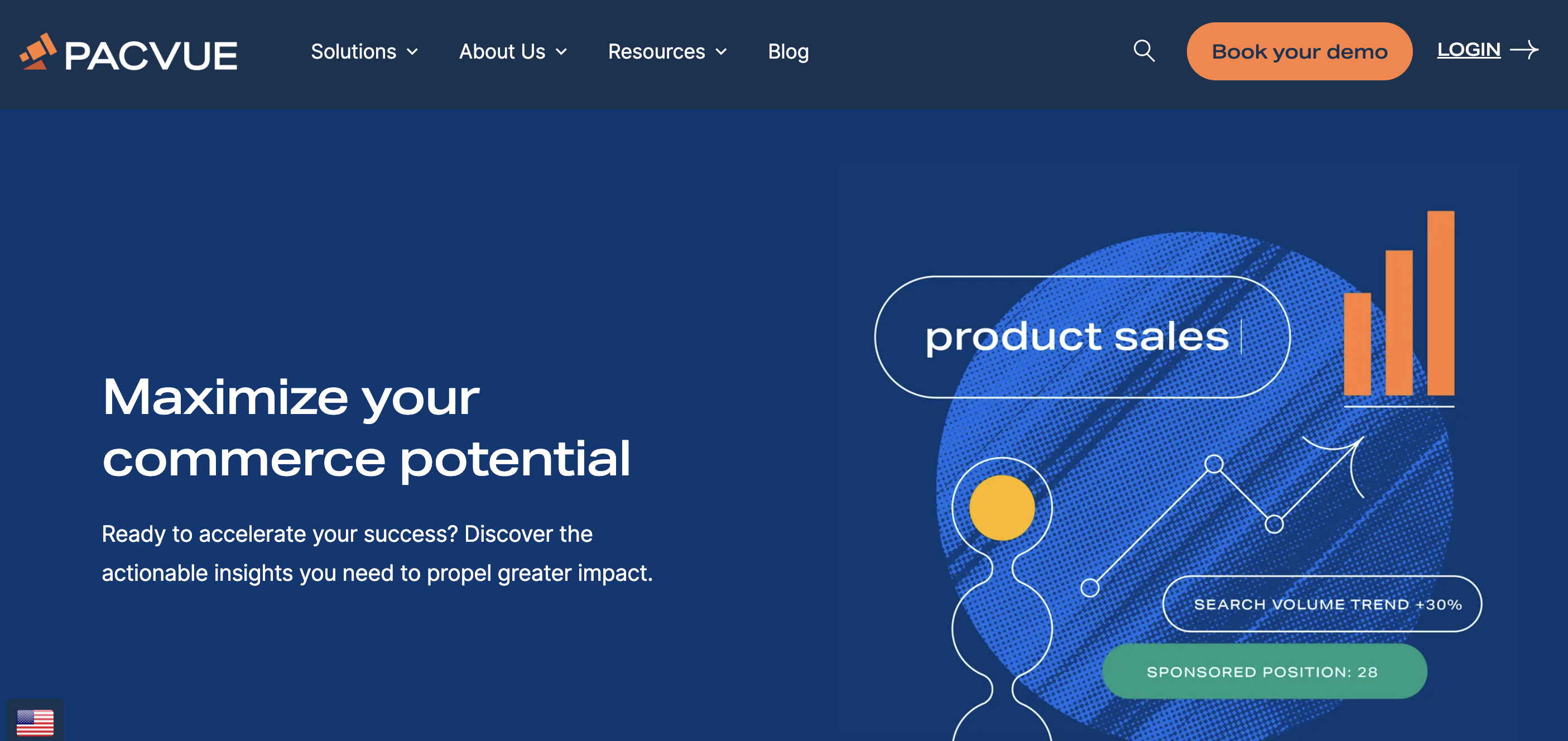 This eCommerce platform has Amazon-specific features to help detect and solve problems with your clients' eCommerce stores. Overall, Pacvue Commerce helps track and analyze the performance of eCommerce campaigns, including impressions, clicks, and sales for a particular brand or product. It also has dedicated analytics to measure how your clients' Share of Voice stacks up against competitors. 
Price: Available upon request  
This all-in-one platform is great for helping agencies monitor a competitor's performance for a specific keyword or phrase. Semrush's position tracking tool provides an estimate of the target audience's attention that a brand is getting by analyzing and comparing keywords. The platform also helps keep track of brand mentions and monitor content performance. 
Price: Free account available with limited access, Pro Plan starting at $129.95/month
Talkwalker is an all-in-one tool for monitoring your clients' brands, including mentions across news, social media platforms, blogs, and the web. Beyond Share of Voice analysis, this tool delves into user sentiment analysis across 25 different languages, perfect for clients who have an international presence. It lets you look at Share of Voice data based on specific topics, channels, and markets, plus the volume of mentions by your clients' competitors. 
Price: Built for enterprise-level agencies with a starting price of $800/month
The Consumer Intelligence tool from Brandwatch specifically focuses on consumer behavior and sentiment analysis. It goes beyond generic social listening by monitoring dozens of sources using 12+ years of historical data. Brandwatch CI helps agencies better target their client's audiences while identifying emerging trends and topics in their industries. 
Price: Free trial available, two pricing plans available starting at $800
Klear is an influencer marketing platform that tracks a brand's social media performance compared to its competitors. It connects to all major social media channels including Facebook, Twitter, Instagram, YouTube, and TikTok, and provides real-time data on brand mentions, sentiment, reach, and engagement. Klear also segments data by region, language, or hashtags for more insights into an audience's behavior and preferences. 
Price: Basic pricing starts at $249/month 
This platform uses AI and machine learning to track online reputation and competitor insights. Digimind has a social listening tool that monitors online conversations across social media platforms, blogs, and other news sites. It also provides real-time data on sentiment and engagement with trend tracking and competitive analysis, helping your agency track SOV and make necessary improvements.
Price: Free trial is available with monthly plans starting at $499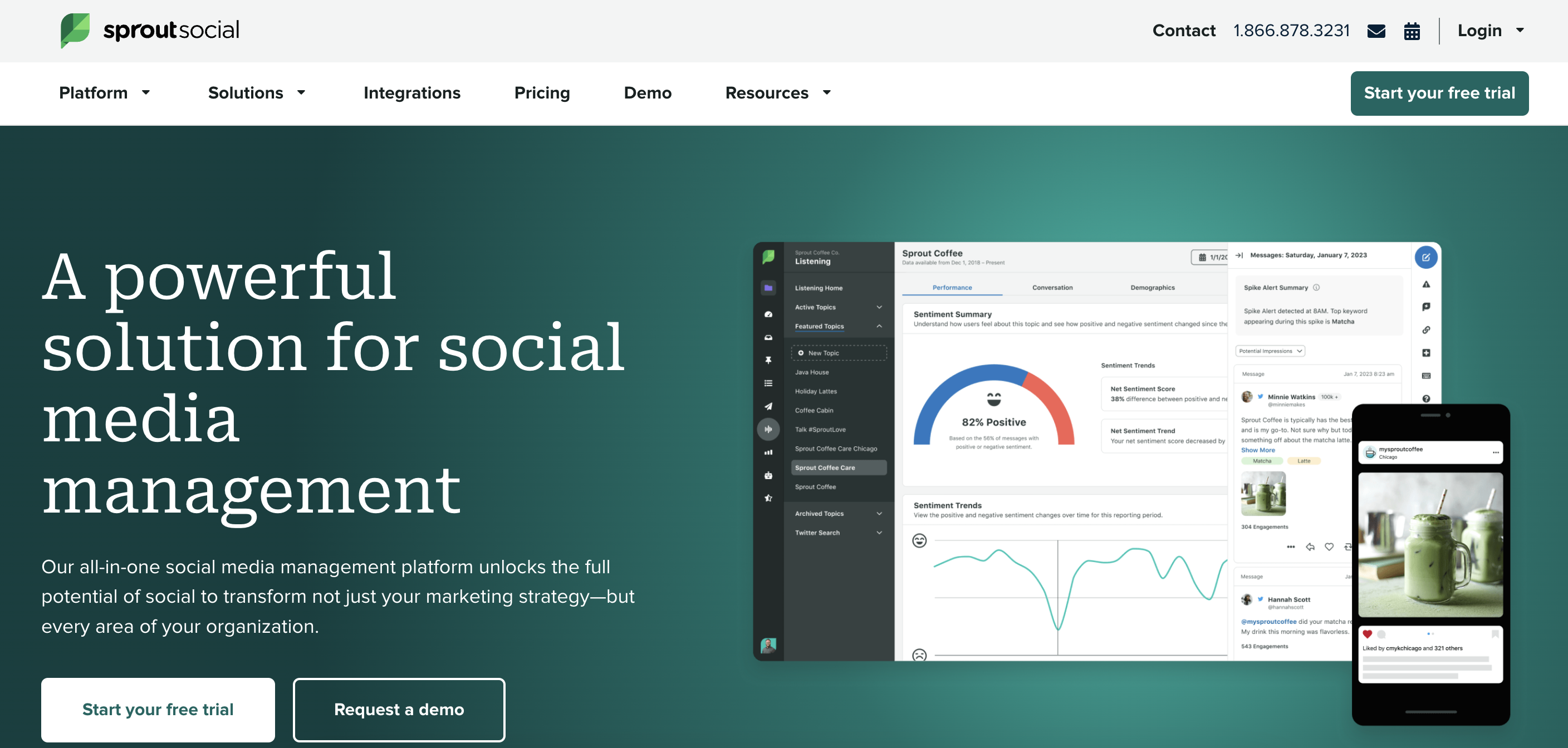 Sprout Social is a great tool for social media marketing with social listening as one of its many features to help measure Share of Voice. It goes beyond social media metrics, giving insights on blogs, news sites, and your clients' PPC Share of Voice. Sprout Social also has a competitor comparison tool to help identify any gaps your clients may have in their social media marketing strategy. 
Price: 30-day free trial and then $249/month for the Standard plan.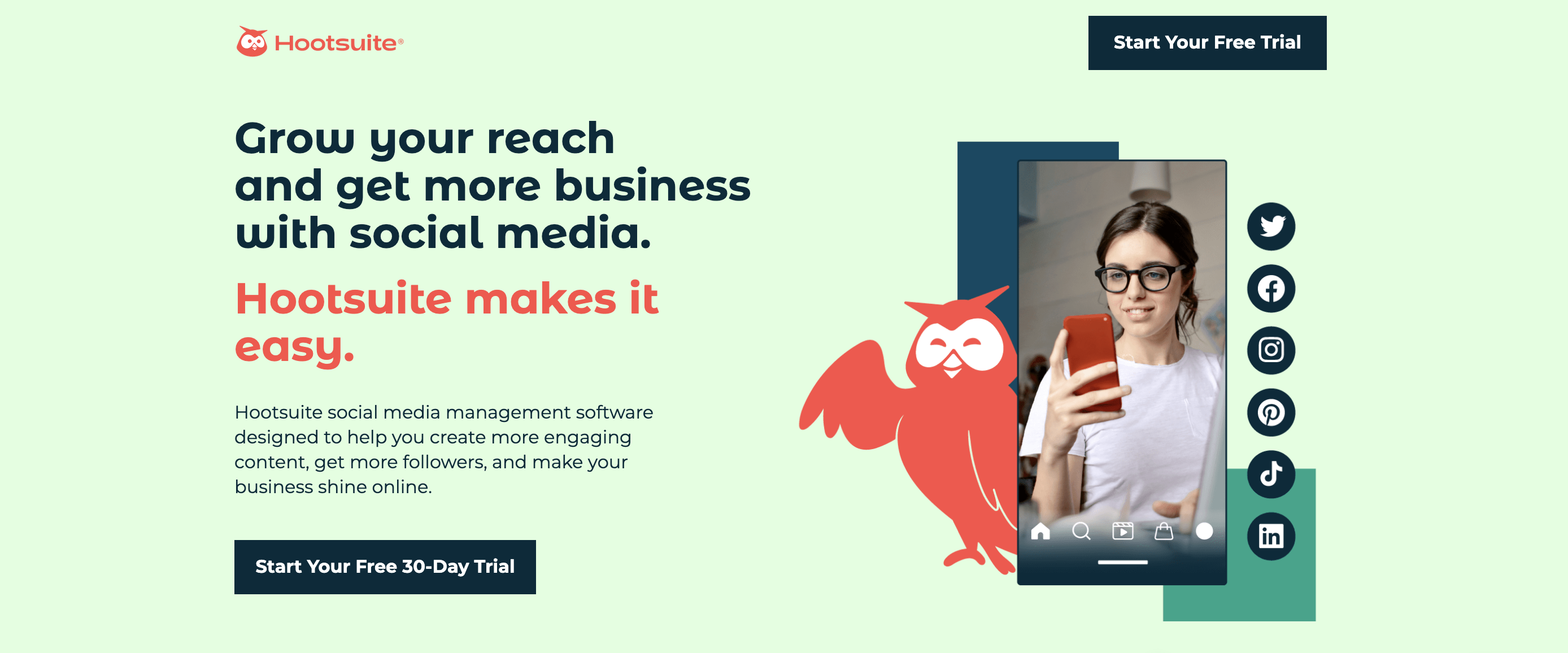 Similar to Sprout Social, Hootsuite is a great tool for measuring social media Share of Voice. Their specific features that are helpful with SOV are Hootsuite Insights and Hootsuite Streams. Overall, the platform tracks your clients' brand mentions, monitors specific keywords, sentiment analysis, and provides a real-time social media analysis. 
Price: Starts at $99/month with enterprise pricing options. A free trial is also available. 
Mention gives you insights into your clients' audiences whether it be across the web or social platforms. It has a social media monitoring feature that helps track brand mentions, provides sentiment and competition analysis, and also helps you compare clients against their competitors. It's a great tool for identifying social media strategies, top-performing content, and engagement rates.  
Price: Free 30-day trial and a Pro Plan starting at $83/month
AgencyAnalytics is an all-in-one platform with 75+ marketing platform integrations, making it easy to measure the impact of your clients' Share of Voice across various marketing channels. The software helps monitor PPC, SEO, and social media campaign performance alongside website and eCommerce KPIs to make direct connections between  share of voice and business growth. With data visualization tools, it's quick and easy to create customizable client reports and marketing dashboards that your clients will understand.  
Price: Free 14-day trial, then the Agency Plan starts at $18 USD/month per client campaign
Google Trends is a valuable tool for monitoring and analyzing trends in user interest and search behavior for specific topics, keywords, or brands. While it's not a direct Share of Voice measurement tool, it does provide insights that indirectly contribute to understanding the levels of interest and visibility your clients may have in their market. As the name suggests, Google Trends highlights trending topics and related queries. Monitoring these trends gives your agency an idea of which topics are gaining traction and could potentially influence your client's SOV. 
Price: Completely free 
Ahref's Share of Voice tool lets you measure SOV across organic search, social media, and Google Ads. It's a good solution to monitor a clients' brand mentions on various platofms in one central location. It also has keyword research features, competitor analysis, and more. 
Price: The lite plan starts at $99/month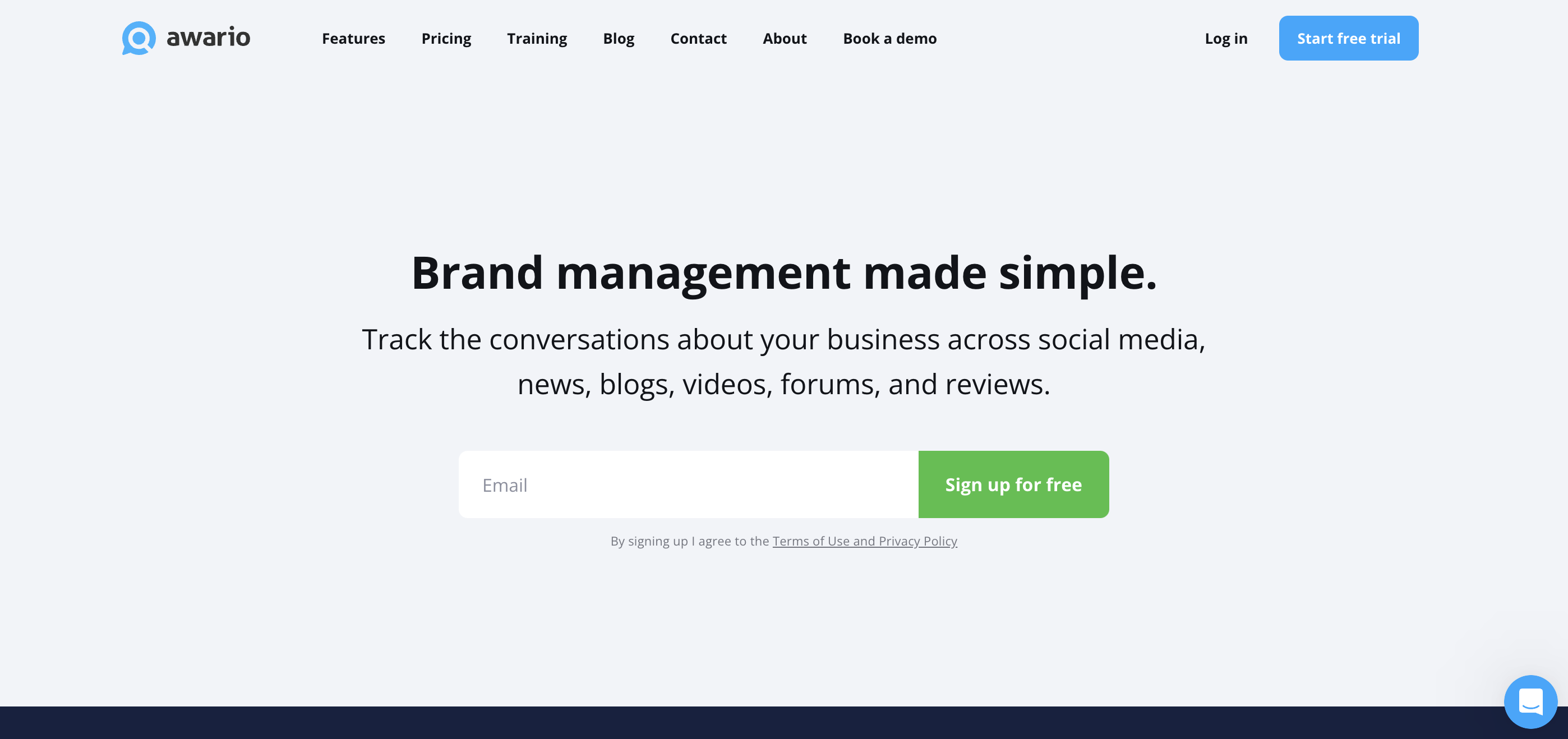 Track your client's overall mentions and reach using Awario. This tool monitors all major social media networks, news sites, blogs, and general websites to determine your client's share of the online conversation. After digging deeper into your client's Share of Voice using Awario, you can compare brand sentiment, locations, languages, and social media sources against your client's competitors. 
Price: Starts at $39/month
How to Connect Share of Voice to Your Client's Bottom Line
Understanding the relationship between Share of Voice metrics and overall business performance isn't just a nice-to-have; it's a fundamental cornerstone of successful client campaigns. After all, online mentions are great–but how are those online mentions driving more customers through the client's doors? 
The idea here is pretty straightforward. If more people are talking about your client's brand, there's a higher likelihood that those people are visiting and buying from them. But how do you make that connection using data? 
Connecting Share of Voice to revenue shows precisely what that increase means for the client's bottom line. It translates to actual dollars and cents, which every business, no matter its size, can appreciate. It also helps when adjusting a client's marketing strategies with a focus on what's working.
Connecting Share of Voice data to overall business performance using tools like Google Analytics or eCommerce data is like piecing together a puzzle. Each data point fits into a bigger picture of the client's market presence and revenue growth.
It's not just about numbers; it's about insights. The aim is to help your client understand how the buzz about their brand is translating into tangible growth. It's not rocket science, but it's not a walk in the park, either.
The Takeaway
Share of Voice tools save your agency from spending too much time on manual calculations across the various marketing platforms your clients are using. The tools also give you access to reliable data that informs your team with valuable insights.
Choose a tool from the list above and follow the examples provided to improve your marketing campaigns and keep clients happy with data-driven recommendations. 
Connect social media accounts with 75+ marketing platform integrations to communicate your clients' Share of Voice online. Streamline your SOV calculations with your 14-day free trial.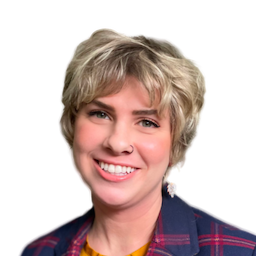 Richelle Peace is a joyful writer with a degree in Journalism. She loves writing web content, blogs, and social media posts. Whatever the topic, she's fascinated by learning and sharing.
Read more posts by Richelle Peace ›
Try AgencyAnalytics risk-free for 14 days. No credit card required.