Connect your client's Spotify Ads account and conveniently visualize the data along with metrics from all your client's other marketing channels.
Simplified Reporting
Turn Spotify Ads marketing data into intuitive dashboards & reports
Optimize Campaigns with Real-Time Metrics
Easily monitor ad performance to improve upon your ad creative and targeting
Highlight Results
Showcase how your Spotify Ads are delivering results including impressions, clicks, CTR, and conversions
Monitor Campaign Performance
See how your Spotify Ads and Campaigns are targeting listeners, average streams and more
ORGANIZED SPOTIFY ADS METRICS
Automated Spotify Ads Dashboards & Reports
The Spotify Ads integration automatically pulls your clients' key Spotify Ads analytics into live marketing dashboards that can quickly be turned into white-labeled reports. Simply connect a client's Spotify Ads account so that their real-time data aggregates into AgencyAnalytics' powerful reporting platform.
Explore All Available Spotify Ads Metrics
See all the metrics you can easily add to your client reports and marketing dashboards
Clicks

Completes

Completion Rate

Conversion Rate

CPC

Cpcl

CPM

CTR

Date

External Impressions

Fetch Reach

Fetches

First Quarters

Impressions

Intent Rate

Listeners

Midpoints

New Listener Conversion Rate

New Listeners

Paid Listener Freq

Paid Listener Reach

Paid Listens

Serve Freq

Serve Reach

Serves

Skip Rate

Skips

Spend

Starts

Streams Per Listener

Streams Per New Listener

Third Quarters

Video Completion Rate
Intuitive Spotify Ads Dashboards
View Spotify Ads campaign metrics straight from your AgencyAnalytics account for granular insights on campaign metrics, engagement metrics, video metrics, and conversion metrics. The intuitive Spotify Ads dashboard provides clarity on your clients' audio and video campaigns to show how your marketing agency is reaching more listeners and viewers–and how they're converting.
HIGHLIGHT YOUR AGENCY'S SUCCESS
Showcase Your Agency's Audio & Video Ads Results
Get a crystal clear view of how your clients' Spotify Ads are delivering results at any time. Highlight the metrics your clients want to see in visual client reports. Set up your client reports in a few clicks and spend more time strategizing and creating impactful ads.
Improved Spotify Ad Targeting
Get all the data you need to make informed decisions on your Spotify Ads campaigns. Monitor performance metrics such as impressions, clickthrough rates, average streams, devices, and more to optimize your ads. Track how each ad is performing to continually improve your marketing strategy and reach your clients' goals.
DETAILED PERFORMANCE METRICS
Dig Deep Into Conversion Metrics
The Spotify Ads Dashboard integration makes it easy to show in-depth conversion metrics such as cost per conversion, revenue, profit, and unique conversions. Showcase how your agency generates better leads, improving conversions to sales, and driving higher returns on your clients' marketing investment.
FULL-PICTURE REPORTING MADE EASY
All Your Clients' Marketing Metrics Under One Roof
Don't waste time logging in and out of various platforms. Combine Shopify Ads metrics with over 75 different marketing channels including Facebook Ads, Instagram Ads, and StackAdapt programmatic marketing to show your clients the complete picture of their marketing performance.
SAVE TIME WITH CLEAR COMMUNICATION
Streamline Your Agency's Workflows
Manage your entire agency from one unified platform by giving dedicated and customized access to staff and clients. Share a login with your clients to view their client-facing Spotify Ads dashboards to eliminate the back and forth emails. Ensure everyone is on the same page and use your billable hours on executing marketing strategies instead of gathering and explaining the data.
WHITE LABELED SPOTIFY ADS REPORTS
Custom White Labeled Spotify Ads Reporting
Create customized Spotify Ads reports that reflect your success and your brand. Drag and drop key metrics to present intuitive, white labeled reports and dashboards with your agency's logo and brand colors. Your clients will think made reports in-house–which technically, you did.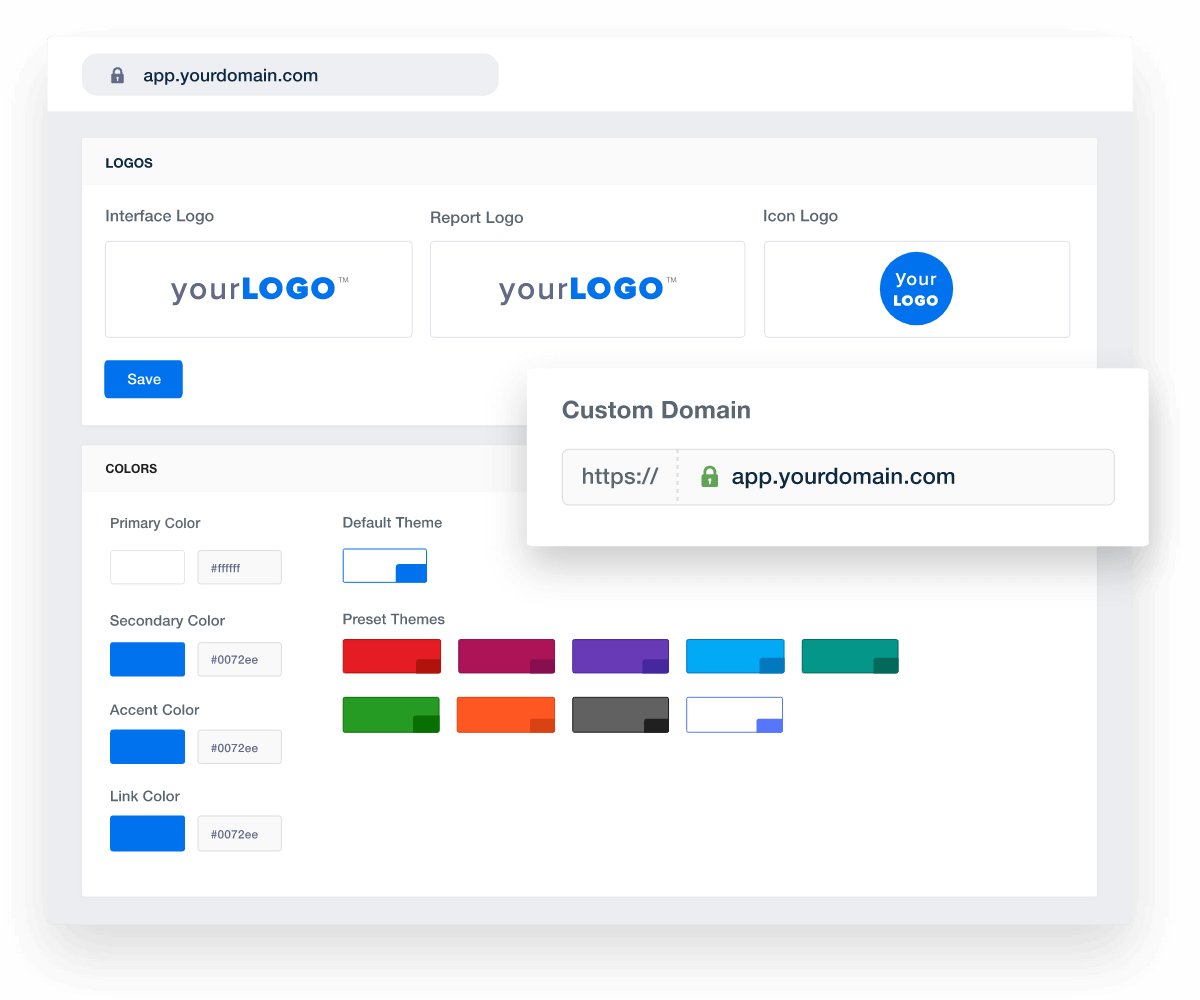 Connect the Spotify Ads integration in seconds to streamline your client reporting.
Everything Your Agency Needs
Try AgencyAnalytics risk-free for 14 days. No credit card required.