Your digital marketing agency is already doing goal-beating/value-driven work for your clients, but how do you demonstrate the value your team brings every month? 
When some clients want to know every metric about their marketing data and others just want to know if it's working or not, how do you choose to report your results?
Without clear reports that showcase the ROI your agency delivers, your team's marketing successes might be underestimated. And Michael Gasser, Co-Owner & Partner of Squeeze Marketing, learned this in the early days of starting their agency. 
"We want our clients to make informed decisions with data," says Gasser. "Our reporting should give them the confidence that they're making decisions that are accurate, based on the data indicating what their customers are doing." 
And so Squeeze Marketing doubled down on providing unmatched client reporting that not only empowered clients to make informed business decisions, but also kept them coming back for more.
Optimizing Client Acquisition & Retention 
Gasser and his two business partners realized that a unique approach to digital advertising was needed in the South Carolina market. They took a different approach compared to other agencies and decided that the north star metric that mattered to their marketing agency should be client revenue. 
"Social media agencies, for example, will focus on impressions, clicks, engagement, visibility, etc. But what we found was that those are just preliminary data points. Those aren't the ones that matter when it comes to running a business. You have to have revenue coming in," says Gasser. 
So, the Squeeze Marketing team knew that in order to acquire clients but also retain them, they needed to eliminate any potential barriers. This included pain points like communicating through account or client managers, restricting contracts, overpaying for packages that include services they didn't necessarily need, and more. 
"We put ourselves in our clients' shoes and thought about what causes them frustration. By simply eliminating these pain points, we knew we'd probably have a better retention rate," says Gasser.
They addressed each problem and deployed solutions for each such as:
Clients have direct access to each team member rendering the service 

Eliminating restrictive contracts by showing value through in-depth analysis reports

Approaching each client individually and offering every service à la carte 
Reporting Strategy As A Differentiator 
Gasser and his two partners knew that everything had to funnel back to a client revenue KPI. They needed to decide how to display this value in an informative, yet visually appealing way.
"We figured out that the more complex those digital services are like SEO and digital ad platforms, the less likely a small business owner is to figure it out. And the likelihood of them doing it well is really low, but they're things they desperately need, so we saw an opportunity there," says Gasser. 
As they got into the thick of things with data, the reporting part was a natural next step. 
"Monthly reports tell our clients that what they're paying us to do is actually worth the money," Gasser adds. 
Although creating a reporting process is daunting for some agencies (like determining what metrics are important to each client and putting all the metrics together in a way that connects the dots), it's definitely worth it in Gasser's opinion. 
Numbers and stats quickly get confusing, especially if you're running multiple ad campaigns in different locations. So being able to break down the numbers and tell a story with client data has really helped Squeeze Marketing stay ahead of their competition. 
And, they took it one step further by including 'earned media value' in their monthly reports to show their clients the value of specific services. 
"We haven't seen anyone else reporting on this," Gasser explains. "Earned media value is the client's organic impressions and clicks on social media. We show them the value if they had to pay for those impressions through ads, for example. So it's a way to show monetary value to the work we do for social media management."
The Squeeze Marketing team inputs this unique statistic through specific formulas within the Google Sheets integration to showcase this custom metric to their clients every month.
When clients see the monetary value that their marketing agency is saving them, they know that Squeeze has their best interest in mind. 
"When we raise our service prices and the clients are happy to pay that price, that means we've communicated effectively the value we bring to the table. And that's one of the most difficult things to do in any creative agency." - Michael Gasser.
Setting Up Value-Focused Reporting Processes 
Because Squeeze Marketing decided to base client retention on their reporting ability it was crucial to find the best reporting solution. Early on, they were using software that had their own data without the need to integrate Google Analytics, but it was acquired by another platform. 
Gasser immediately began trialing every type of data software available. 
"We use our own website to test things, and at one point, I had 29 different data tracking code integrations," Gasser laughs. 
You name it, Gasser tried it.
Some reporting tools slowed the team down because of the constant waiting times for data to populate by the end of the month. After the data was populated, even more time was needed for the team to input comments and send reports off to clients. It was simply too time-consuming.
Gasser found that there was no better tracking software than Google Analytics, which was the best software for tracking website data and conversions. But once he confirmed they were going to use Google Analytics as a primary data warehouse and data tracking solution, he began to search for data visualization software. 
"In one month I probably did 30 or 40 different data reports on our own website just to see how they would look, see how the platform would spit out results for our clients, etc. What we found was that the most modular, most integrations, with the most visually pleasing results in the report was AgencyAnalyitcs," Gasser says. 
Now, each team member inputs their own analysis and the entire reporting process is streamlined right down from the social media manager to the web developers. Their reports include everything the client needs to know in one clean, organized PDF document.
"You wouldn't think the little things make that big of an impact, but AgencyAnalytics has fundamentally changed our internal process for the better," claims Gasser. 
Training Clients on Dashboards is a Timesaver 
No matter how streamlined your reporting process is, not all clients are going to be interested in reading the numbers, detailed charts, or graphs every month. 
Gasser agrees, stating that Squeeze Marketing's clients are on a spectrum from wanting to know if their campaigns are working (yes or no) and other clients that soak up data "like morning sunshine." 
But at the end of the day, it's crucial for their clients to understand the data to make informed business decisions, see the value from their marketing, and remain long-term clients.
"No landscaping business owner is going to scroll through a 27-page report when they have yards to mow." - Michael Gasser 
Gasser knew they needed to deliver data in a way that was going to be efficient and effective and that clients would understand it one way or another. This is where live dashboards entered the equation.
The team recently rolled out a new process of giving clients a live view of their own dashboard. 
"AgencyAnalytics has that client account feature where you can add a client and give them visibility of just their own dashboard, not your entire professional dashboard. And for those clients that are into the data and like to check on stuff every week or every day, it saves us a ton of time," adds Gasser. 
Once clients understood how to navigate their dashboard and what to expect, their team no longer had to jump on a phone call to answer time-consuming questions about a specific number. Clients check the dashboard if they want to and then reach out with any additional questions. 
Agency Tip: Use the integrated client messaging to streamline these Q&As. By connecting with popular messaging tools such as Intercom, Zendesk, Hubspot, and HelpScout, clients ask questions directly inside their dashboard.
"It's about reducing the need for those little small talk checkpoint conversations with clients and within the team. Having that dashboard as a central point for people to be able to check first has been a huge time efficiency," Gasser says.
Leveraging Data to Create an Automated Upsell Funnel  
Another way Squeeze Marketing highlights their agency's value is by reporting on metrics a client hasn't signed up for (yet) as a way to passively upsell. 
Sometimes, a client has multiple agencies running different parts of a campaign for them at once. But when Squeeze Marketing is hired to run and optimize their Google ads campaigns, for example, Gasser requests every possible data source he can get like Facebook, Instagram, etc.
"Clients realize that Squeeze is the one that is effectively reporting in a way that allows them to assess other agency's work as well. And often times they realize that we find the best solution for them to drive their revenue up as fast as possible," Gasser describes.
Once the client recognizes that Squeeze Marketing has their business' best interest in mind, they're able to recommend the most effective strategy of services whether that involves upselling or not. 
For instance, clients will see a report with an SEO section included (even though another agency is managing it). If they don't like the numbers they're seeing, they inevitably end up asking if Squeeze Marketing also offers those services.
"We have that conversation quite often," Gasser smiles. 
By reporting on other services that your agency may not be providing, you get access to valuable insights into that client's market. Plus, it generates improved optimization opportunities while creating an automated upsell funnel to generate more business. Everybody wins! 
But what it really comes down to is being honest with your client's reporting. Gasser and the team have found huge success in being transparent with their clients as it builds long-lasting, trusting relationships.
"We don't try to hide the good stuff other agencies are doing. I will tell them another agency is killing it for them," says Gasser.
And how do their clients respond?
"'I never expected to hear that. What other services do you guys have?'" 
No Time-Based Contracts and Positive Client Retention 
With a combination of unmatched data client reporting and eliminating strict contracts to retain clients, Squeeze Marketing implements a now-proven strategy to keep clients coming back for more. 
"We have zero time-based contracts and we have never found another agency that will pro-rate services down to the day. If someone calls me at noon today and says they want to cancel all of their services, we refund them what they've paid for this month that won't get used and cancel services effective as of that call."
Gasser admits this flexibility puts Squeeze at risk, but it empowers his clients to make the decisions that are right for them. And that makes it worth it to Gasser and his business partners. They believe that if they weren't going to use contracts to retain clients, they needed another strategy in place. So, they focused on their ability to create in-depth reports. 
"We report detailed analytics and reports every month in order to inform our clients' decisions," says Gasser. 
Their team completes an analysis of each individual client and then describes:
What all of the data means

The effectiveness of their campaigns

What's working and what's not
They then use that data as an indicator of other potential strategies that might work for that client. And Gasser says that if you know what you're looking for, your agency can draw some very accurate conclusions about customer behavior momentums. 
"That report and analysis that we give our clients every month–that's our retention," says Gasser. "And we've found that our retention is about three and a half times longer than other local agencies, without using any time-based contracts." 
Strategies that Squeeze Marketing implemented to achieve success:
| | |
| --- | --- |
| Clients have direct access to team members running their services | Eliminate contracts by showing agency value through in-depth analysis reports |
| Each marketing service is offered separately to avoid one-size-fits-all packages | Gather as much data as possible from clients (even if they're not managing those services) to make valuable suggestions |
| Clearly explain what the data means to clients so they can make informed business decisions | Report 'earned media value' to show clients the monetary value of organic marketing efforts |
| Test different data reports with their own website to determine what could work for specific clients | Give clients access to AgencyAnalytics dashboards to reduce time-consuming questions |
As for the future, Gasser plans to make improvements to Squeeze Marketing's reporting process, especially for their clients looking for conversions with online booking platforms. 
"We're interested in getting more visibility into conversion tracking so we can tie it back to our client's revenue. And of course, another long-term goal of ours is to have more great clients that we love," Gasser smiles.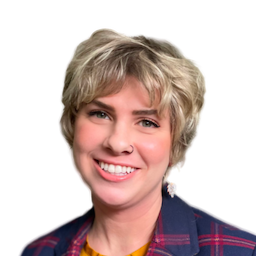 Richelle Peace is a joyful writer with a degree in Journalism. She loves writing web content, blogs, and social media posts. Whatever the topic, she's fascinated by learning and sharing.
Read more posts by Richelle Peace ›
Try AgencyAnalytics risk-free for 14 days. No credit card required.