Streamline your link-building strategies with the AgencyAnalytics backlink monitor. Track link-building campaigns and update clients with insightful backlink monitoring and white label reporting that serve as a clear testament to success.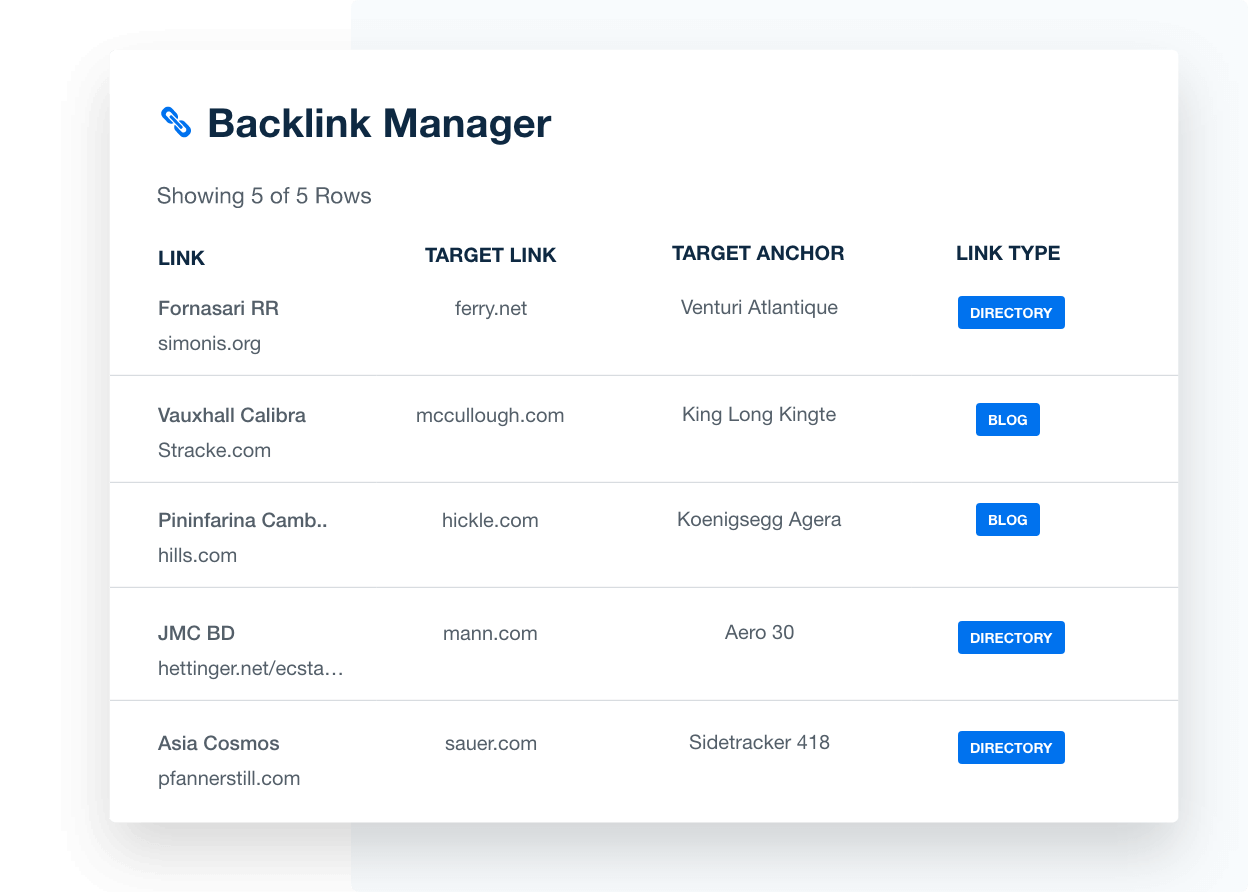 Improve Rankings
Quickly identify new link opportunities to boost client rankings
Track New & Lost Links
Share intuitive graphs with your client to highlight new links over time
Flow Metrics
Understand how much authority linking domains have with trust flow and citation flow metrics
Backlink Reports
Add a backlink summary or an in-depth analysis to scheduled reports
In-depth Backlink Reporting
Monitor Link Building Campaigns
AgencyAnalytics gives you a detailed backlink profile for every client's website. Monitor your progress by tracking new and lost links over time. Gain deeper insights about your most valuable links with advanced metrics such as Trust Flow and Citation Flow. Add these metrics to an automated backlink report and impress clients with your quantifiable results!
Automatically Pull Majestic Backlink Data
Our backlink monitor automatically pulls data from Majestic so you're able to manage all your SEO under one roof. This includes detailed backlink KPIs, daily updates to your backlink profile, and a range of data visualization widgets. We've made it easy to keep your clients up-to-date with insightful backlink reports.
Critical Backlink Metrics
Don't overwhelm yourself by visiting every backlink to determine its quality. Find the most valuable links by studying key metrics like trust and citation flow. View backlinks grouped by domain, anchor text and URL. Intuitive graphs make it easy to break down items like "follow" vs. "no-follow" and image vs. text links.
Share Progress With Your Clients
Track new and lost links to show clients the results of your link building campaign. Compare the total number of new links and referring domains to the previous period and really highlight your progress.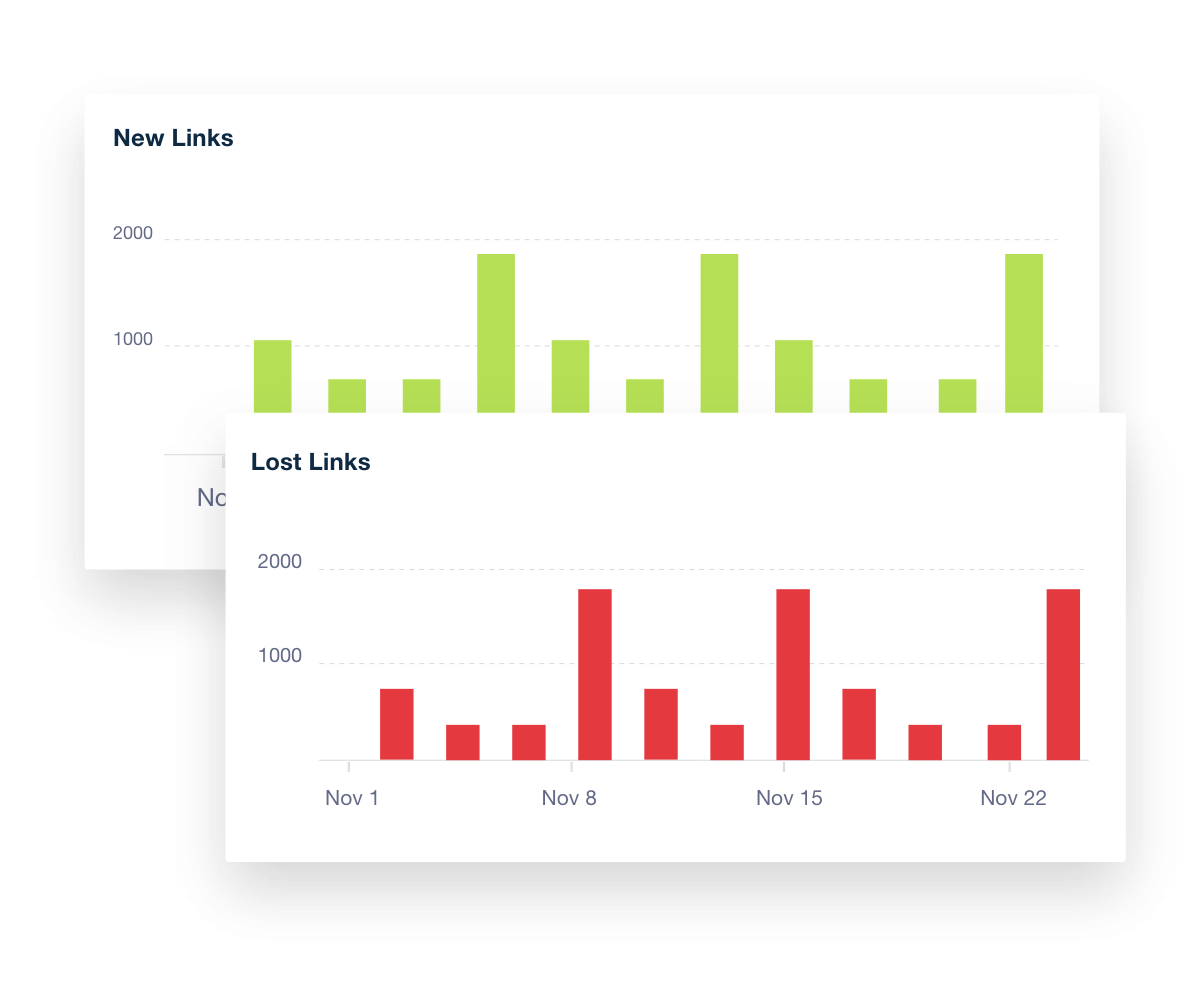 Trust Flow and Citation Flow Metrics
Identify High Authority Domains
Identify the domains with the most link authority with Trust Flow, Citation Flow and Alexa Rank metrics. Show clients the most valuable links built and pinpoint potentially damaging links so they can be disavowed.
Essential Backlink Metrics
Evaluate Link Anchor Text
Analyze the most frequently used anchor text in your backlink profile. Use this data to fine-tune your link-building strategy and target the best anchor phrases to increase rankings.
Create Automated SEO Reports for Clients
Deliver Engaging Backlink Reports
Create automated daily, weekly, or monthly SEO reports that show clients your link-building progress in beautiful graphs and tables. Deliver an overview of links built, or dive deeper with a report that includes in-depth tables of backlinks.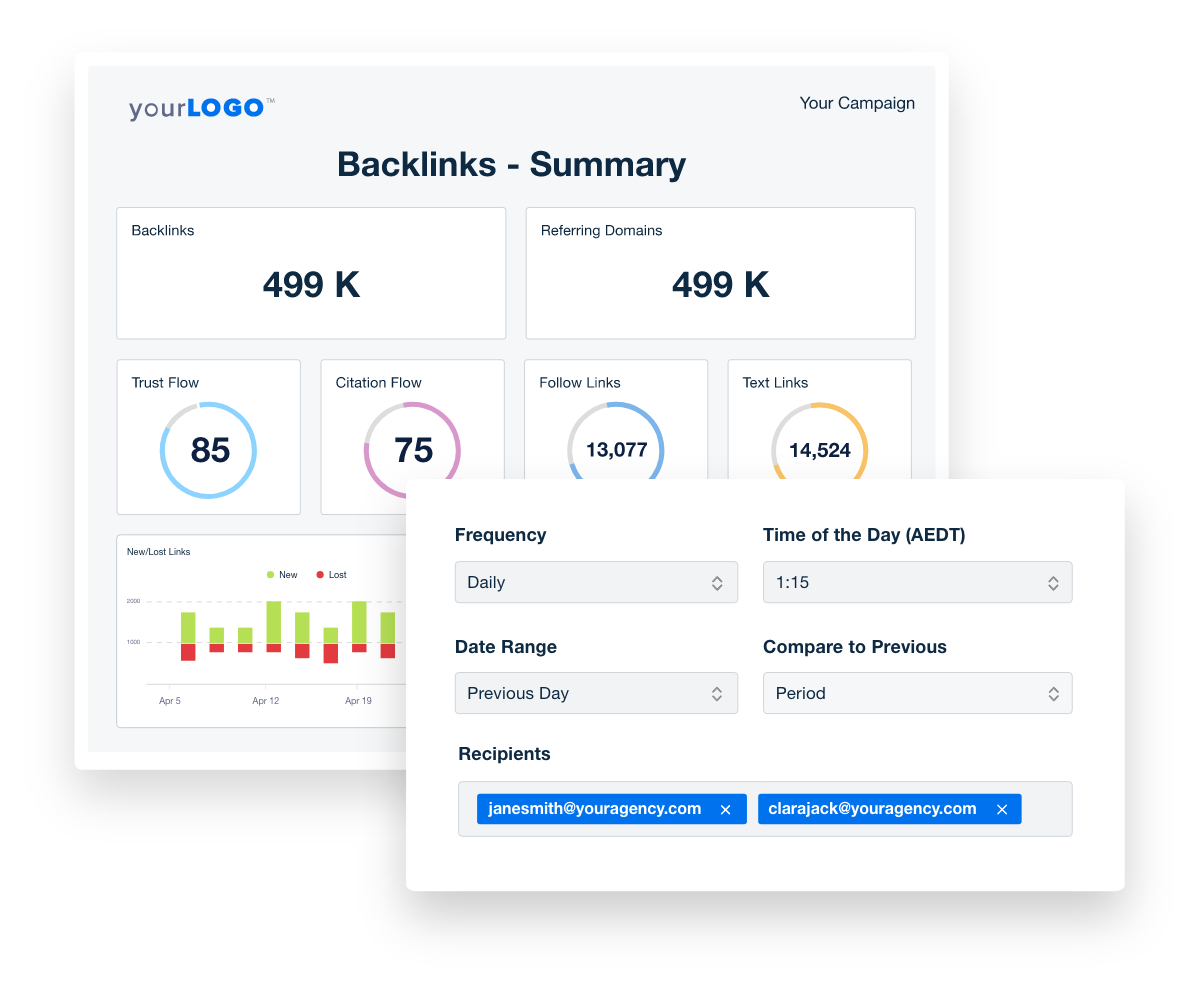 Add Your Own Logo to the Dashboard and Reports
White Labeled Backlink Monitoring
Allow clients to monitor backlink progress and view the most up-to-date results from their own dashboard. Designed with ease of use in mind, the dashboard is 100% white labeled to match your agency's branding and displays the essential metrics in an intuitive format.
Backlink Monitor & So Much More
Building high-quality backlinks is an important part of any SEO campaign, but it doesn't end there. With our full suite of SEO tools—including keyword rank tracking—you've got the perfect toolkit your agency needs to take your clients to success.
Connect the Backlink Monitor integration in seconds to streamline your client reporting.
Everything Your Agency Needs
Try AgencyAnalytics risk-free for 14 days. No credit card required.