Track important search engine marketing metrics like keyword rank changes & conversions with a dedicated SEO dashboard for clients.
What is an SEO Dashboard?
An SEO dashboard displays all of the essential elements of an SEO campaign in a real-time interface. It typically includes metrics such as keyword rank tracking, organic traffic, web conversions, backlinks built, and more. An SEO dashboard gives you all of the data you need to improve your clients performance in organic search and report on the progress.
Why Your Agency Needs an SEO Dashboard
A dedicated SEO dashboard for clients enables you to monitor all the relevant KPIs in a single, comprehensive view. This helps your team easily determine where your campaigns are excelling, where they're struggling, and how to improve them. This SEO client dashboard automatically tracks keyword rank changes, conversions and link building, among other metrics, so you don't have to waste time with manual reporting.
SEO is often one of the most confusing aspects of digital marketing for your clients from a technical perspective. There's a lot of terminology to follow and new concepts to understand, which can all get very complicated to someone who isn't familiar with digital marketing. This is why it's so important for you to show your clients what your strategy is doing for their business in a clear and simple way.
To show your clients a more filtered snapshot of their campaign on a periodic basis, use our SEO report dashboard template.
10 Sections Included In Our Template
1. Conversions (from SEO)
Measuring the number of conversions your client receives as a direct result of your SEO strategy is one of the most integral parts of measuring success. Simply put, conversions are leads who have completed a campaign's call to action (CTA), whatever it may be. In other words, conversions are counted when a lead comes to your client's website from organic search and performs some kind of action, like making a purchase or filling out your contact form.
Your SEO report dashboard displays this KPI as a simple number. By itself, this gives you a general idea of your SEO strategy's success, but in order to get the big picture, you should compare your goal completions to other metrics on your dashboard. If you aren't getting a high number of conversions, take a look at other metrics that aren't performing well to see if you can identify where the problem is.
2. SEO Traffic (AKA Organic Traffic)
One of the main goals of an SEO marketing strategy is to drive more search traffic to your clients' websites. A good organic strategy makes a website more visible to potential customers, often without those customers feeling like they're being advertised to. Also called organic traffic, your SEO dashboard shows how many sessions are being initiated from search engines like Google and Bing.
3. SEO Ranking Change
In the world of SEO, a website's keyword rankings are crucial to the campaign's success. If a client's website doesn't rank high, it won't show up to their customers, and no one will visit the site and you won't see any conversions. This means you won't experience the kind of success that your clients are looking for.
Our SEO client dashboard measures the change in keyword rankings of your client's website across the different search engine platforms. This rank change tracker lets you understand the overall trends of your SEO performance. While you'll always experience ups and downs with this metric, you should aim for a general upward trend. Then, when your client asks where their website ranks, you can clearly tell them without any doubt.
4. Local SEO Ranking Change
While it measures a similar trend, the local SEO ranking change KPI is quite different from the standard organic search engine ranking change. This measures how well the client's website performs when compared to local competitors in Google Maps and the "3-pack".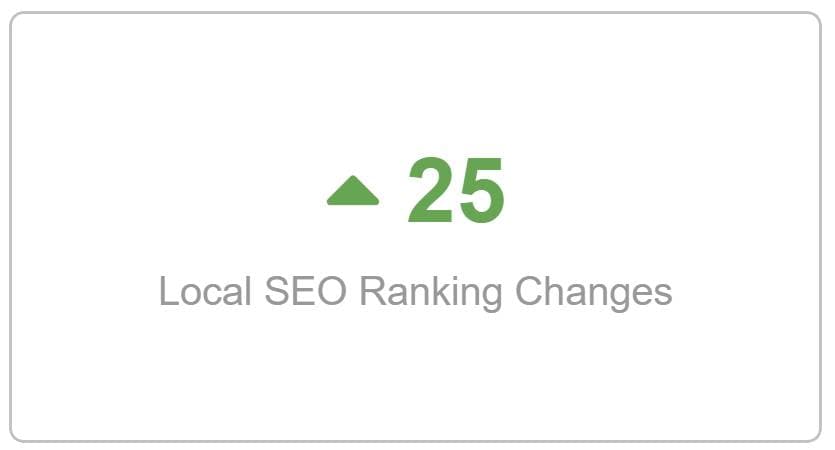 Your SEO dashboard integrates with a client's Google My Business listing and tracks how it compares to the local keywords you're targeting. If a client is trying to build a bigger local presence, this metric is one you can't afford to miss.
5. New/Lost Backlinks
Search engines rank authoritative sites higher than others, so part of your SEO strategy should be to make your clients' websites more authoritative. One way to do this is by getting other websites to link back to their website through things like guest posts or blogging.
We display how many new backlinks you've gained and how many existing backlinks you lost over a certain period of time. The dashboard uses Majestic, a backlink tracking software, to generate this number for you. If you're losing a lot of links, consider refreshing your outreach strategy. If you're getting a lot of new backlinks, but your SEO rank isn't improving, you'll have to dig a little deeper to identify the problem so you can resolve it.
6. Links Built
Oftentimes, you'll need to report to your client on the number of backlinks you've actively built for your client's website. This will typically be a part of your actual contract and determine whether or not you get paid for your services.
Tracking the number of backlinks you've built can give your client an idea of the amount of work you're putting into their campaign and the amount of success you're experiencing because of it. This helps build trust with your agency clients.
7. Site Audit Score
The SEO client dashboard also features a built-in site auditor called the SEO Audit Tool, which gives you the ability to quickly identify technical on-site errors on your client's website that may negatively affect the site's SEO ranking. The site auditor automatically tracks errors like duplicate content, server errors, load times and missing meta tags so you don't have to spend the time manually hunting for them.
This tool shows progress over time for you to compare the improvement in the technical aspects of a client's website against the improvement in conversions and ROI. This helps highlight to your clients the importance of always keeping up with technical website maintenance.
8. Top Landing Pages (SEO)
Of all the parts on a website, the landing pages are perhaps the most important. These are the first points of contact for a potential customer and can make or break your conversion rate.
The SEO analytics report uses Google Analytics or Google Webmaster Tools to identify which landing pages are driving the most organic search traffic for your clients. This analytics data helps you determine which landing page strategy is most effective so you can build subsequent pages with the same strategy for maximum effectiveness.
9. Number of Reviews (Google)
The number of rankings a client receives is a quick way to tell how much buzz the business is generating. It's always a good idea to keep track of new reviews and what customers are saying. If you're getting a bunch of new reviews out of nowhere, you can correlate that with any changes you've made to your overall campaign strategy.
The number of reviews a client is getting is also an important factor for local SEO ranking. Generally speaking, the more positive reviews a client is receiving, the higher their website will rank on the local map 3-pack.
10. Average Review Rating (Google)
Tracking the number of reviews gives you a surface-level look at what people are saying about a client's business. However, the average review rating tells you exactly what customers think. A high rating is the goal here, of course, and if you're not achieving that, you should have a discussion with your client to improve that score.
As you raise your clients' average review score, it will lead to more sales and leads. This number shows your clients how their positive adjustments and your SEO efforts directly affect their ROI and success.
Automate Your Client Reporting with an SEO Dashboard
Choose the Metrics to Display
SEO monitoring dashboards are never "one size fits all", which is why our dashboard and reports are 100% customizable. Show the metrics that matter most to you and your clients, customized to your exact needs. Build a new dashboard for each client to monitor data in real-time, and to showcase your SEO achievements.
Powerful Dashboard Widgets
Mix, match, and filter different prebuilt widgets to vizualize rankings, backlinks, analytics, site audits, local SEO, and more. Resize, move, and color widgets so your data is always visible. Want to see keyword rank changes next to organic traffic? Done! Add a chart with new and lost backlinks? No problem!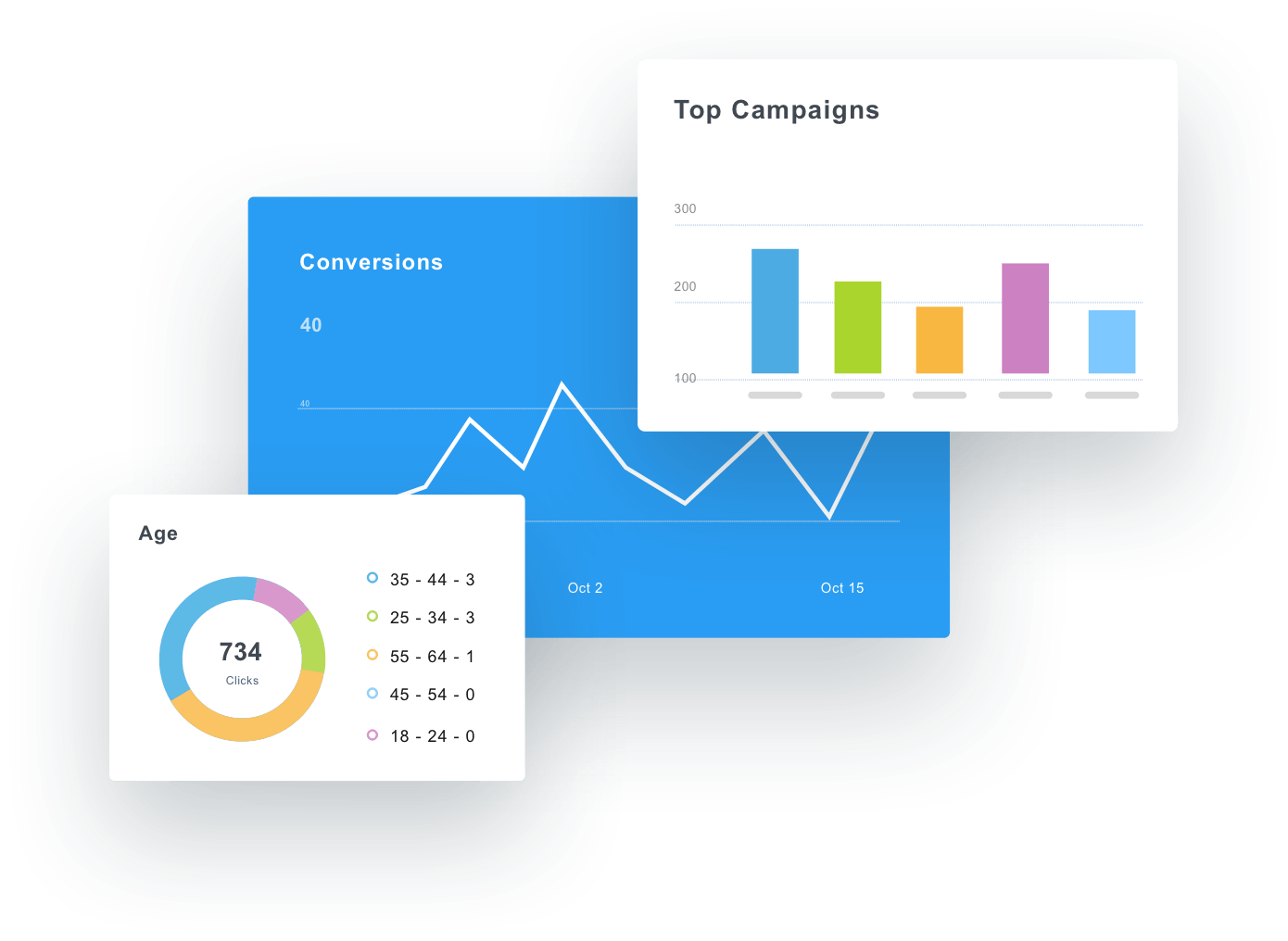 More Than Just a Single Dashboard
If custom SEO widgets aren't enough, dive even deeper with our feature-packed dedicated SEO dashboards. Understand your rankings, competition, traffic, and on-site issues like never before. Our powerful in-house tools give you the insights you need, all in one place.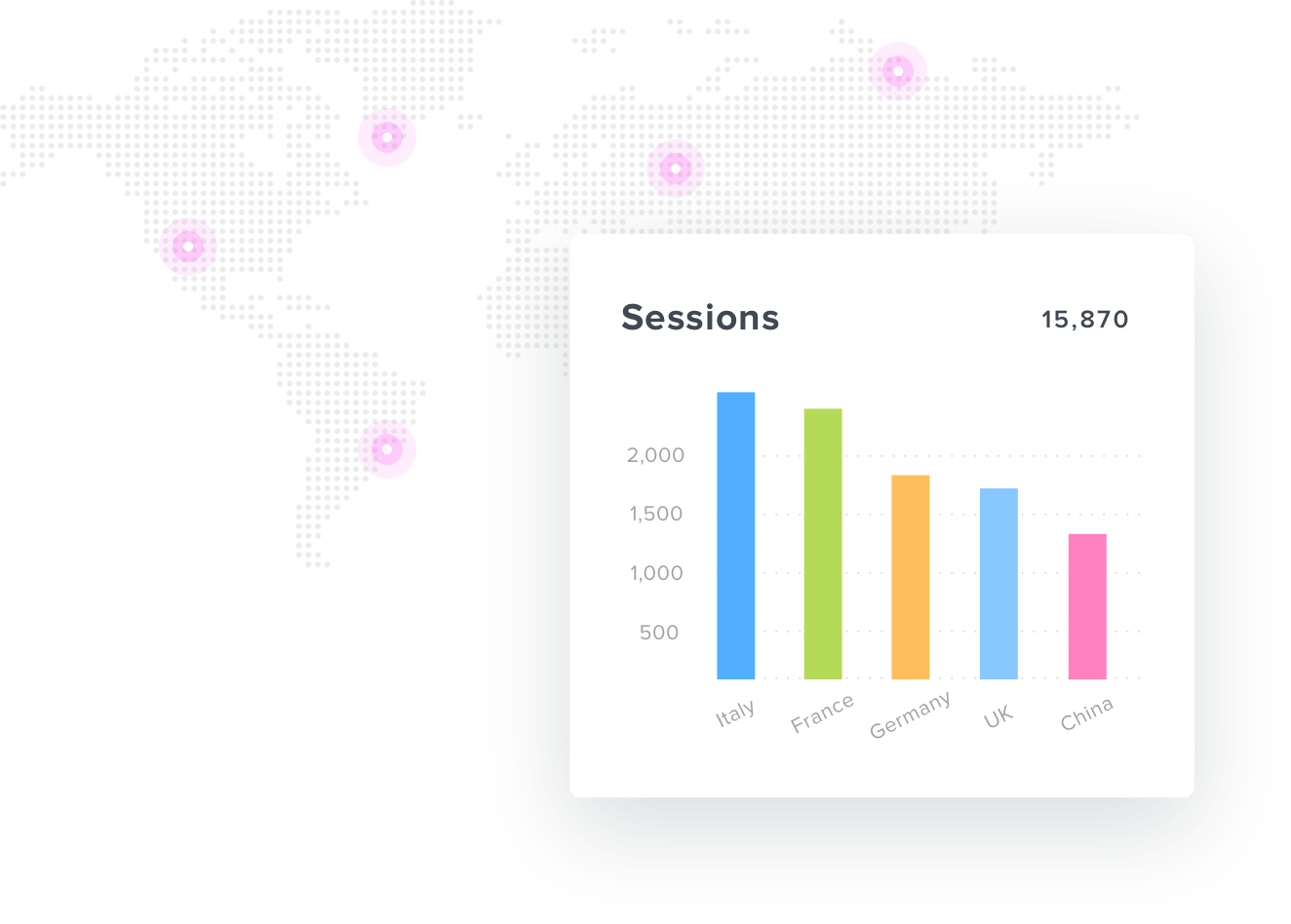 Connect to Essential SEO Integrations
Along with comprehensive in-house tools, our 75+ integrations include SEO essentials like Google Analytics, Search Console, Bing Webmaster Tools, and Google My Business. Real-time data allows you to stay on top of the constantly changing local, national, and international SEO landscape.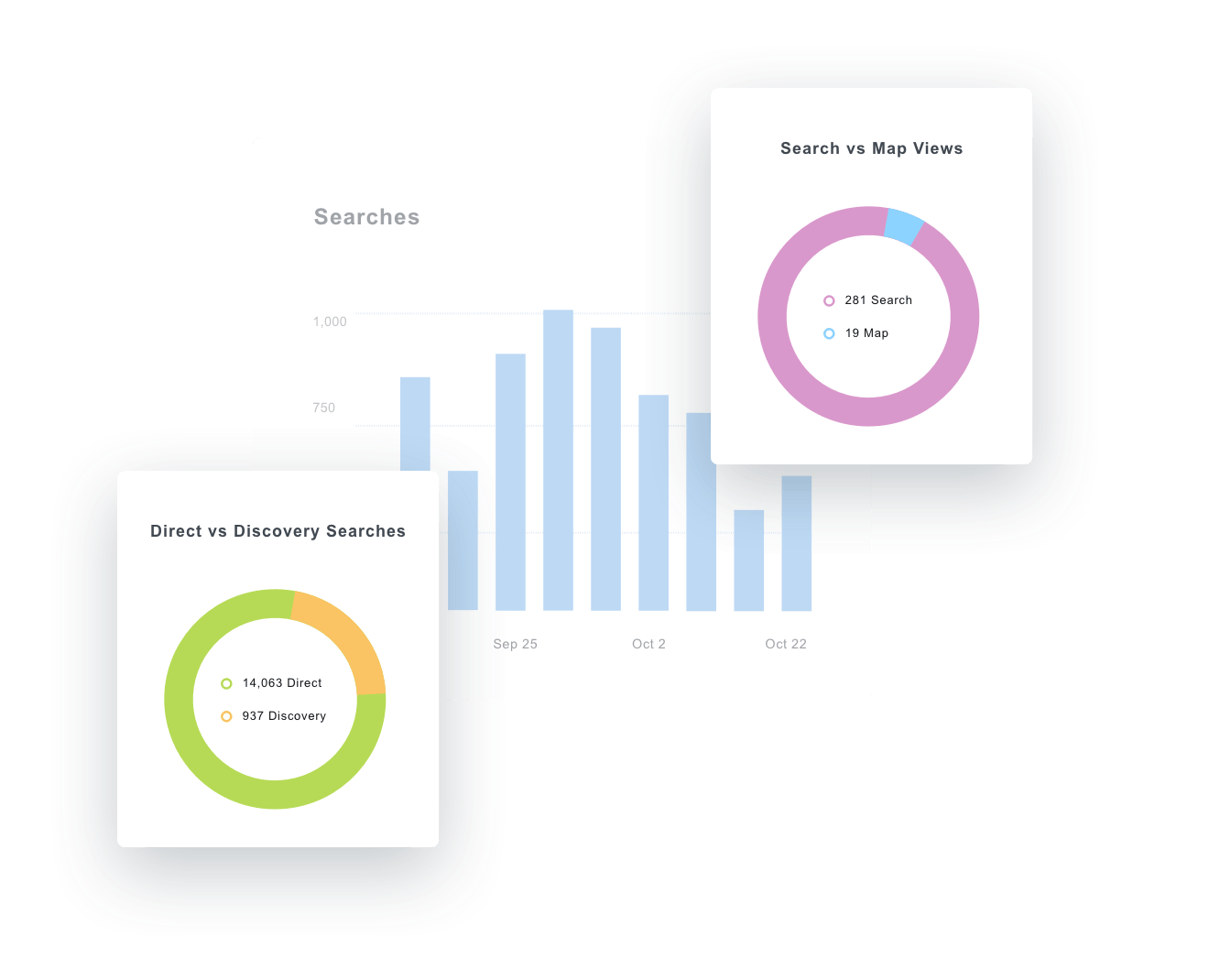 Add your agency's logo and branding to your custom SEO dashboard. You can even host the dashboard on your own domain! Our dashboards and reports are 100% white-labeled, so you can choose to present it as an in-house tool that sets your agency apart.
Unlimited Client & Staff Users
Give Clients a Custom Login
Many clients want up-to-date SEO data, and they want it on their schedule. But too little or too much data can lead to more work for you. Give clients their own dashboard login, and customize the exact metrics they see. Highlight your achievements, and add personalized notes to really impress them!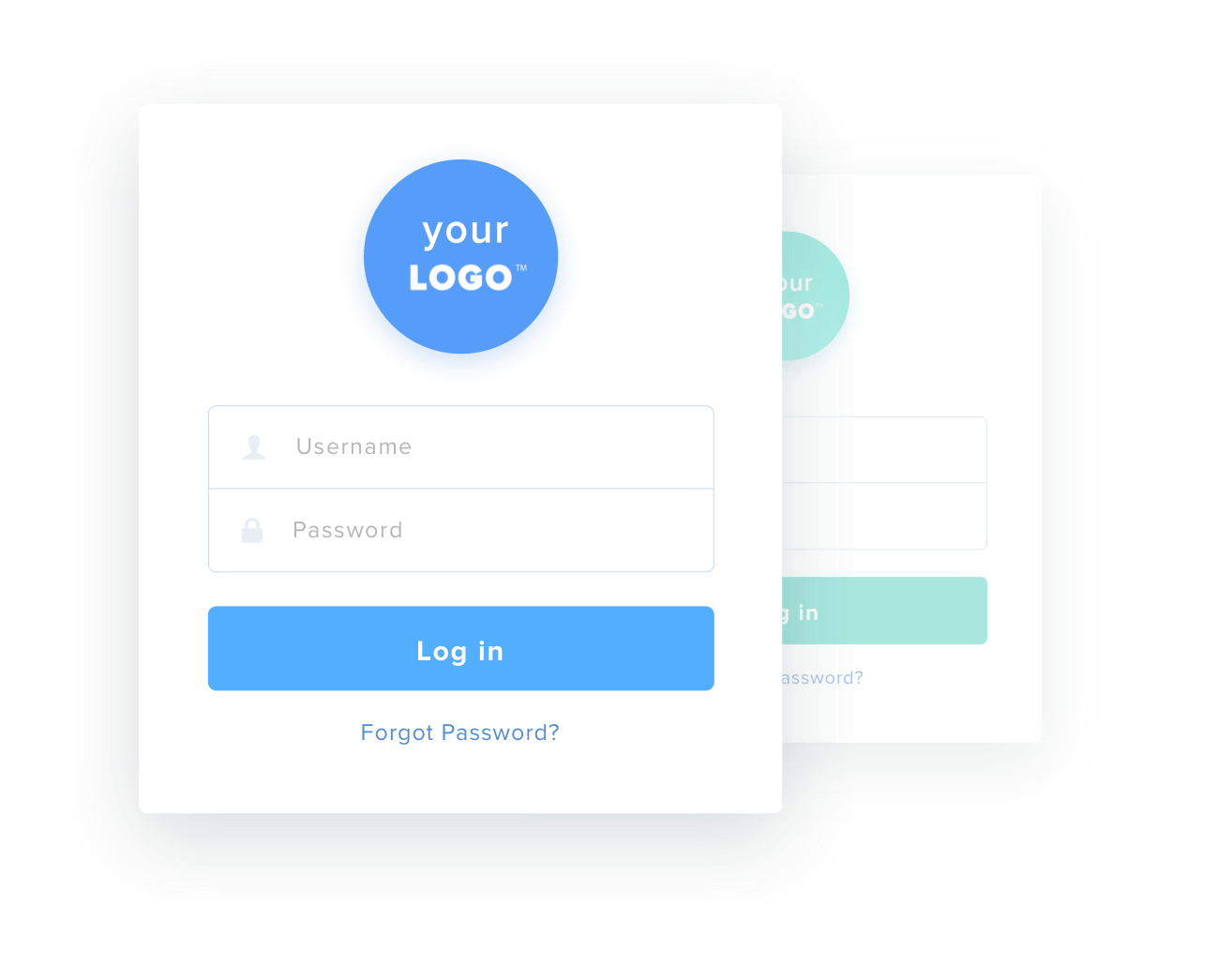 Track rankings across all the major search engines including Google, Google Maps, and Bing. Chart campaign-level ranking metrics to help evaluate performance, or see in-depth data for any keyword. Specify an exact location and language for spot on accuracy.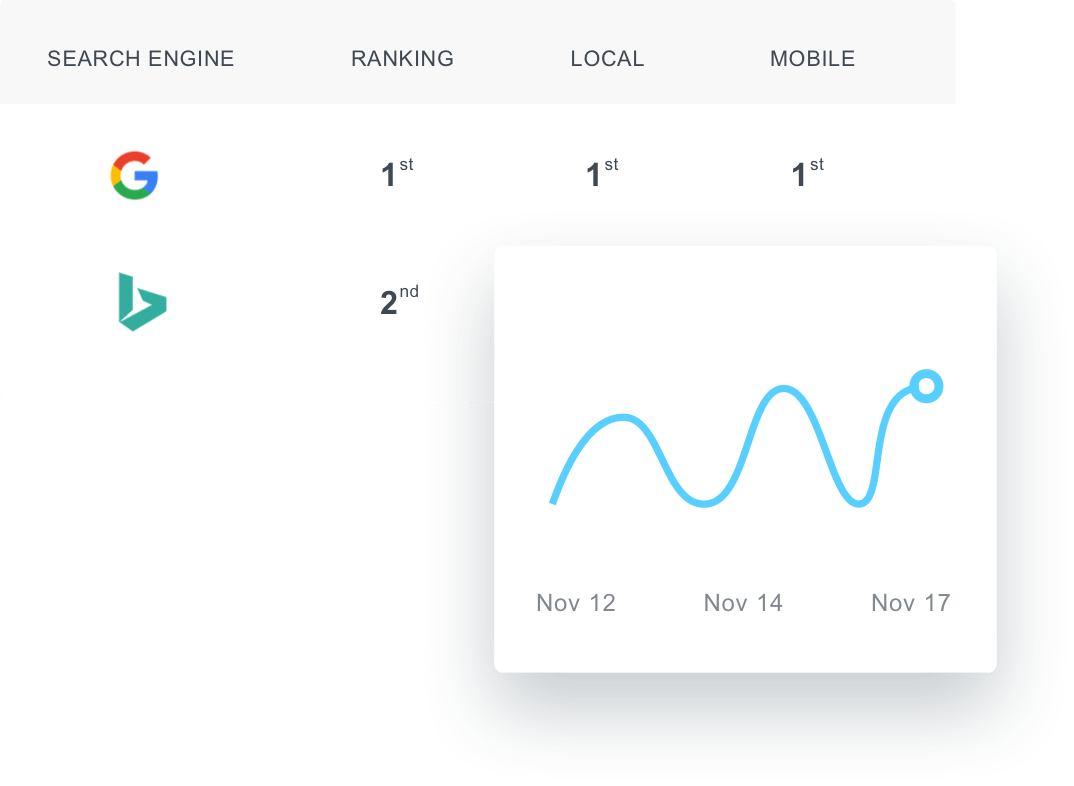 Access to Majestic Backlink Data
Detailed Backlink Analytics
A key element to SEO success is maintaining a strong backlink profile. With our backlink monitor tool, track backlinks, anchor text and much more. Monitor backlink changes on your custom SEO dashboard, and dive deep into each new and lost link in our dedicated backlinks area.
See How Competitors Stack Up
Show clients exactly how they compare to their competition. Monitor your competitors and discover search ranking overlap, site authority and more, directly in your dashboard. See competition data for entire websites, and for every keyword you're tracking.

See Your Most Important Data, Anywhere
Mobile-Friendly SEO Dashboards
The web is mobile, and so are we. Fully interactive mobile SEO dashboards allow you to monitor your data at any time. Quickly switch to mobile-view when building a dashboard to ensure that both your team and your clients can see the data they need, no matter where they are.
We love using AgencyAnalytics, and of all the SEO tools we invest in, we consider this to be the most important one! When we're able to clearly show a client their data, we improve client retention.
Try AgencyAnalytics risk-free for 14 days. No credit card required.