Twitter Analytics Report Template
X (Twitter) is supported via data import using the Google Sheets integration.
What is a Twitter Analytics Report Template?
A Twitter analytics report template is a document that automatically collects and presents key Twitter campaign metrics and KPIs. You can use this document to provide a succinct and comprehensive analysis on your clients' Twitter performance so they know exactly how your social media strategy is playing out.
Why You Should Use a Twitter Report
It's likely that when you first sign a contract with a client, you discuss specific milestones and goals you want to accomplish with their Twitter account. To stay accountable with those goals, you need a way to track metrics and present them to your client. Reporting on the overall performance of your Twitter campaigns as they relate to your client's goals is essential to fulfilling your contract.
Our Twitter report template gives you an easy way to gather this information in a presentable way that you can quickly deliver to your clients with minimal manual effort. Since the report automatically collects data, you can dedicate the bulk of your time to executing your social media strategy to get the most success out of your clients' Twitter accounts.
On top of saving time for your agency, a dedicated social media report also makes a good impression on your clients. You can clearly demonstrate that you're on top of tracking metrics and performance, which boosts confidence in your agency. You can also add your own insights and analysis to the reports, further boosting trust in your work.
To present your data in a real-time live dashboard, check out our Twitter dashboard template.
6 Sections Included In Our Template
1. Cover Page
A Twitter Report is your agency's deep dive into social engagement metrics and audience reach on this dynamic platform. Through the Report Cover and Section Design Customization Feature, you have the flexibility to tailor the background color or upload unique images that embodies your agency's brand. Customizable title and image widgets provide the means to integrate these branding elements into the report from cover to cover.
When a design clicks, save it as a template. This maintains a consistent brand aesthetic and speeds up the report creation process for future client reports.
A cover page is not just an aesthetic addition; it's an indicator of the quality that permeates every page of the report. A thoughtfully designed report amplifies your agency's credibility, priming the client for the detailed analysis and actionable insights to come. It's a visible testament to the value your agency delivers.
2. Monthly Summary
Providing your client with a regular, monthly write-up on the overall performance and roadblocks of your Twitter campaign is a best practice for client communication. This way, you can demonstrate overall trends and show how strategies you implemented or tweaked last month have had a direct impact on campaign performance.
In this section, we recommend you discuss what went well during the current month and what could be improved during the next month. Since this may be one of the only times your client gets a deeper insight into the nitty gritty details of your campaign strategy, you'll want to make sure you present everything of note in this section at a high-level. The following sections of the report give you the opportunity to dive deeper into individual metrics.
3. Follower Growth
How influential a client is on Twitter can be measured directly in the number of followers on their account. The more followers a client's account has, the more likely they are to be considered influencers in their space.
This is also one of the most visible metrics that you'll track, and it can be a direct indication of the success of your marketing campaign strategy. The report template displays the account's change in follower count—either positive or negative—since last month.
The report also displays follower demographics, which is an incredibly useful piece of information for both you and your client to know. This way, you can tell if your new Twitter followers are part of your target demographic, including geographic location for local campaigns.
4. Engagement Metrics
Engagement on Twitter is made up of a variety of different user actions. On a surface level, engagement can be measured by how many times someone interacts with one of your Tweets, including likes, reTweets and replies. However, it also goes deeper than that.
Our Twitter report also compiles how many times people have clicked on links and hashtags in your Tweets, as well as how many times people have clicked on your client's account profile.
Measuring engagement is a fast and easy way to determine how interesting and compelling your content is. It can also help you gauge how well you're reaching your target audience. In your Twitter report, you can show the efficacy of your content as it relates to engagement and explain what you'll do to increase this engagement and how to act on it in other areas of the campaign.
Using our social media report template you can also report on engagement across Facebook, Instagram and more.
5. Twitter Feed
The Twitter Feed portion of the report gives you a list of this month's entire Twitter activity, along with the amount of engagement each Tweet garnered. This section also gives you a chance to show your client that you've met your agreed upon posting schedule and amount, as per the terms of your contract.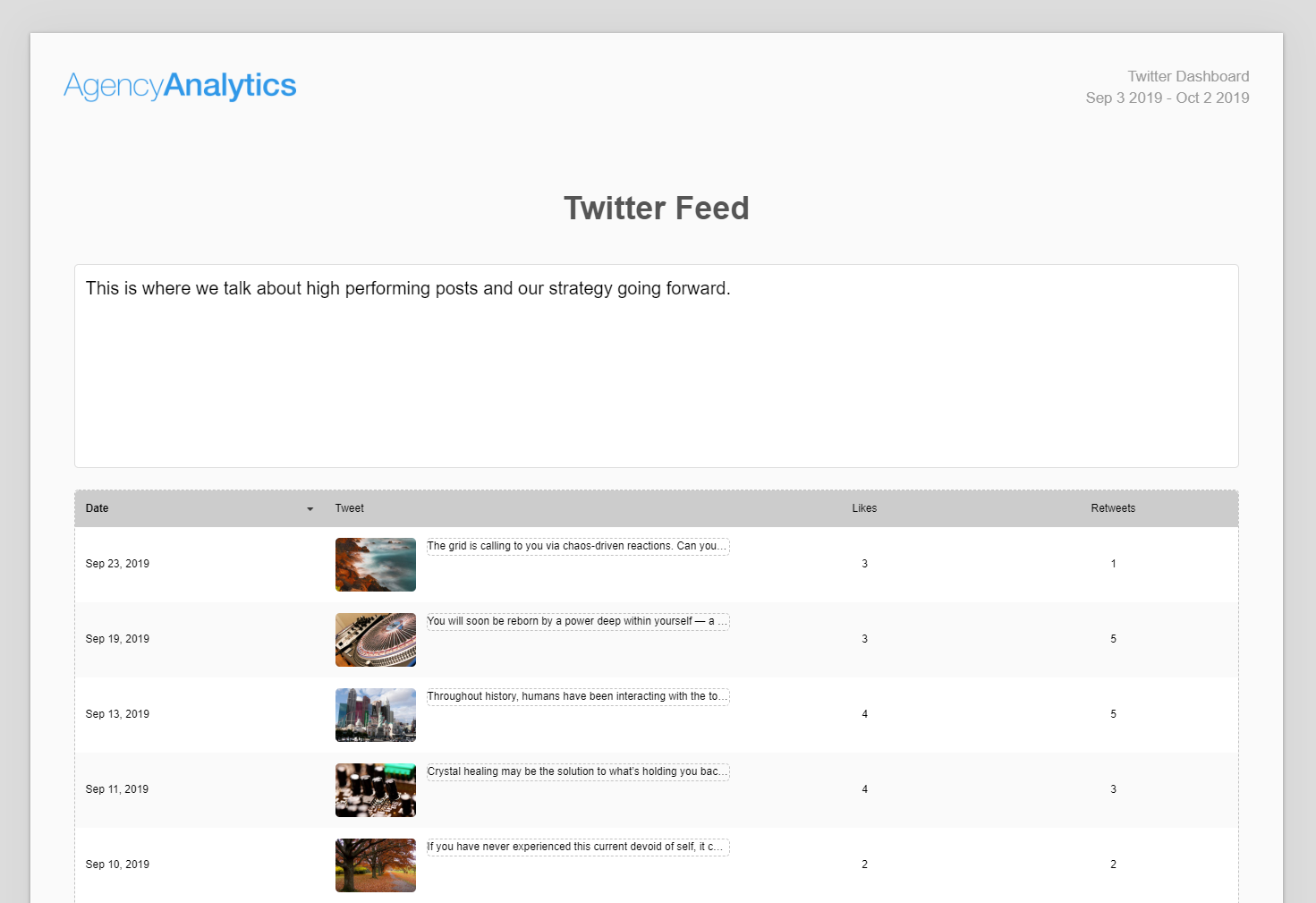 When it comes to engagement on your Tweets, the report will show you how many likes and Retweets each one got during the month. This gives your clients a quick look at what your top Tweets are, what kind of content is doing well and what kind isn't. You can then use this information to inform your client of your strategy moving forward and possibly help them understand that certain posts don't work as well as they think.
6. Web Analytics
The web analytics section of the Twitter Analytics report gives you and your client insights into how well your Twitter activity is at driving traffic to your client's website. On this page of the report, you'll see how many web sessions have been initiated from each social media platform and how long those sessions lasted. You'll also see bounce rate and number of conversions.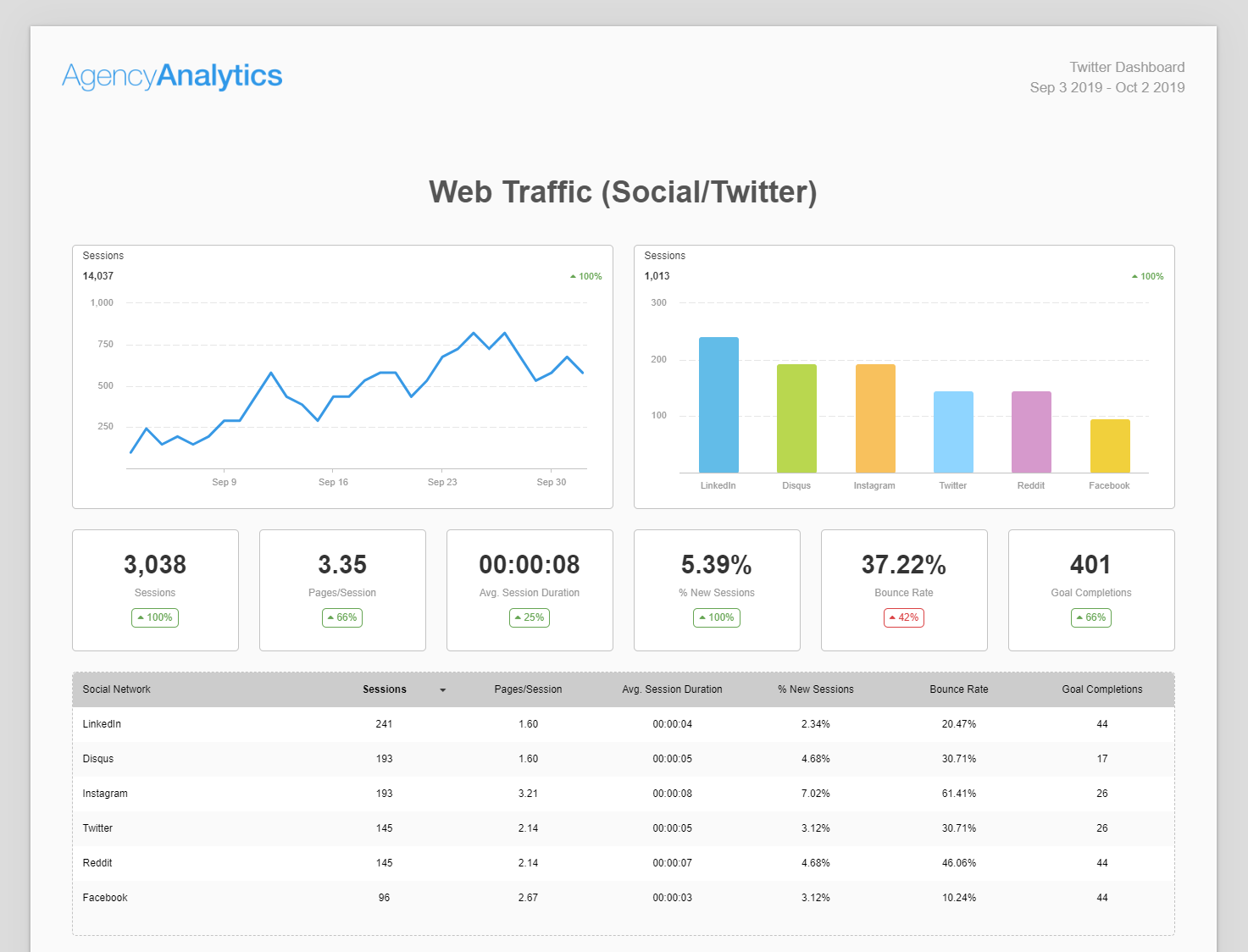 With this information, you can show your client how compelling the offers and calls to action (CTAs) are in the Tweets you're posting. If the offer isn't compelling enough, customers won't come to the website and you can work with your clients to create something more enticing for potential leads.
Want to add more sections or custom metrics? AgencyAnalytics lets you easily drag and drop new sections to your Twitter report in minutes, saving your agency time and money.
Powerful Twitter Analytics Reporting Software Built for Agencies
Automated Twitter Reporting
Twitter Reports Ready-to Go Anytime
Bring in your clients' real-time Twitter metrics in your report builder without having to manually copy and paste the data yourself! Select your time period, and hit Schedule. The data will auto-populate itself with the latest stats when your report is sent out.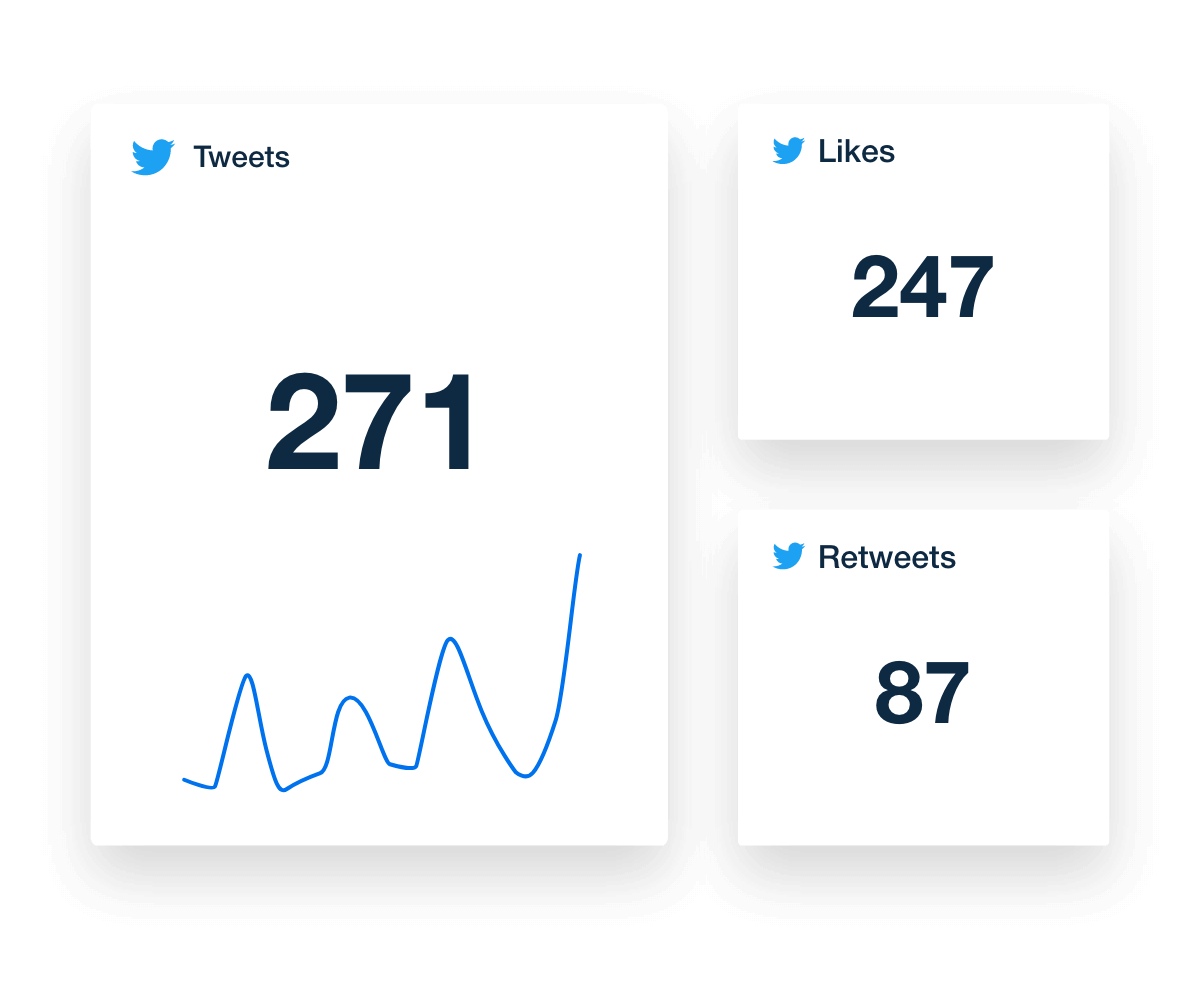 Combine With 75+ Marketing Channels
Build marketing reports that reflect your clients' overall marketing performance. Integrate with other social media channels, PPC (hello, Twitter Ads!) email, and more. Simply drag and drop the right metrics into place without ever switching between multiple platforms.
A comprehensive digital marketing report template consolidates all your client's marketing data into one centralized hub, driving efficiency, improving targeting, and maximizing conversions.
YOUR AGENCY'S BRAND IDENTITY
White Labeled Twitter Reporting
Always tie your results back to your agency. Select your brand colors, upload your logo, and even send reports from your own email! With AgencyAnalytics, your client reporting platform is truly customizable.
My favorite thing is the ease of use of this software - I'm able to pass it off to clients without having to spend too long training them.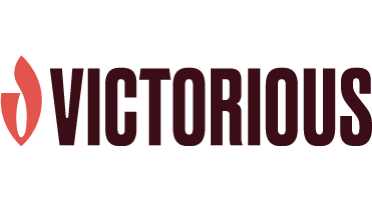 Try AgencyAnalytics risk-free for 14 days. No credit card required.