Social Media Reporting Tool
All-in-one social media reporting tool for agencies. Create beautiful, automated reports your clients will love, in minutes. Monitor clicks, shares, comments, and more across today's most popular social media platforms including Facebook, Instagram, LinkedIn, YouTube, Pinterest, and More.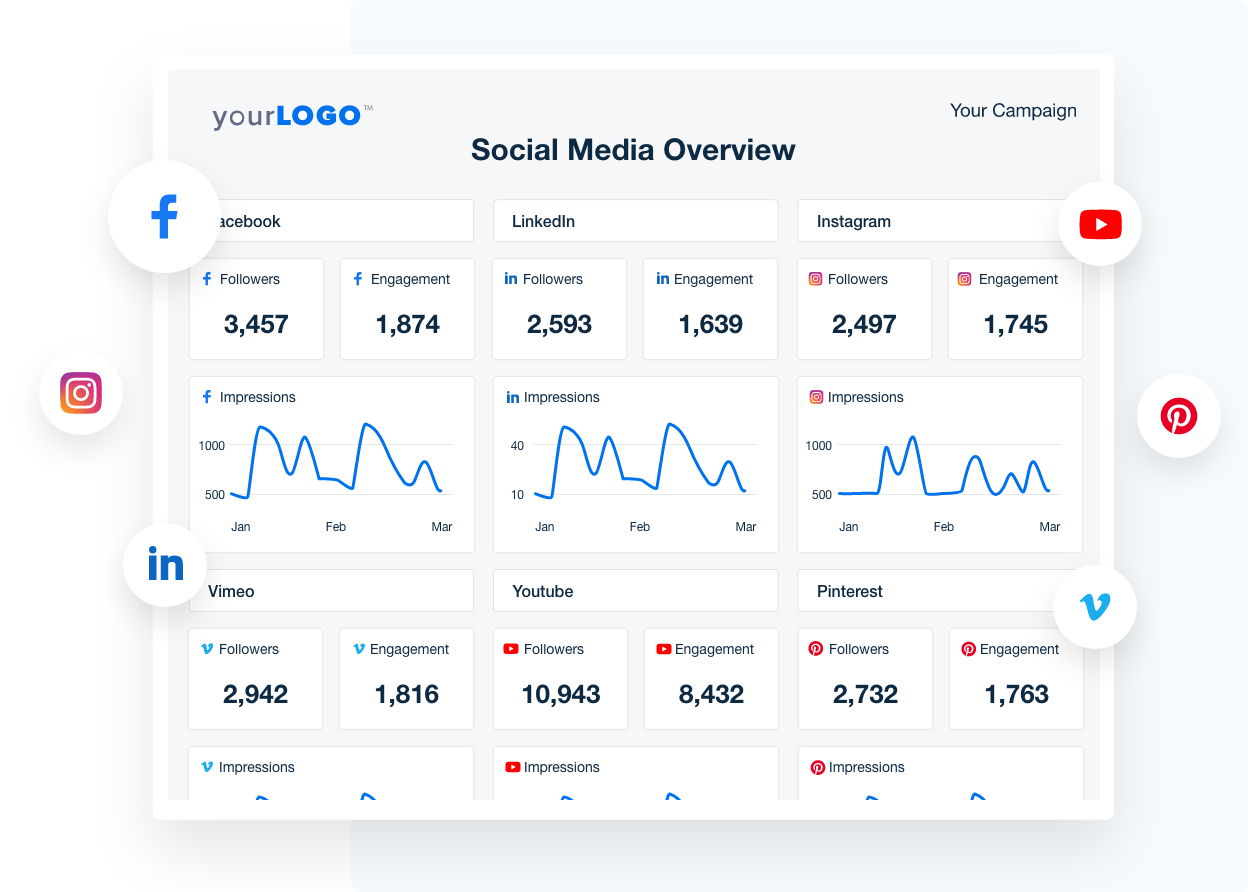 Multi-Channel Reporting
Integrate with the most popular social networks
Social Media Tracking
Analyze followers, reach, audience demographics, and more
Live Campaign Results
Track social media campaign performance in real-time
Automated Reports
Save hours every month with an automated social media reporting tool
All-in-One Social Media Reporting Tool
Integrate Every Social Account
Monitor Clicks, Shares, Comments and more!
Analyze Engagement Analytics
Track engagement across all your clients' social channels with metrics like clicks, comments and shares. Use this information to understand which channels and social media marketing strategies perform best and pinpoint areas that need improvement. This social media reporting tool gives you everything you need to help deliver on your promises and show clients their marketing metrics in a way they will easily understand.
Gather Audience Insights Across Different Accounts
Analyze Audience Demographics
Show clients that you aren't just increasing their total number of followers, but that you're attracting the right followers. Comprehensive audience demographics charts break down who makes up your clients' audience. View key insights into their location, gender, language, age, and more.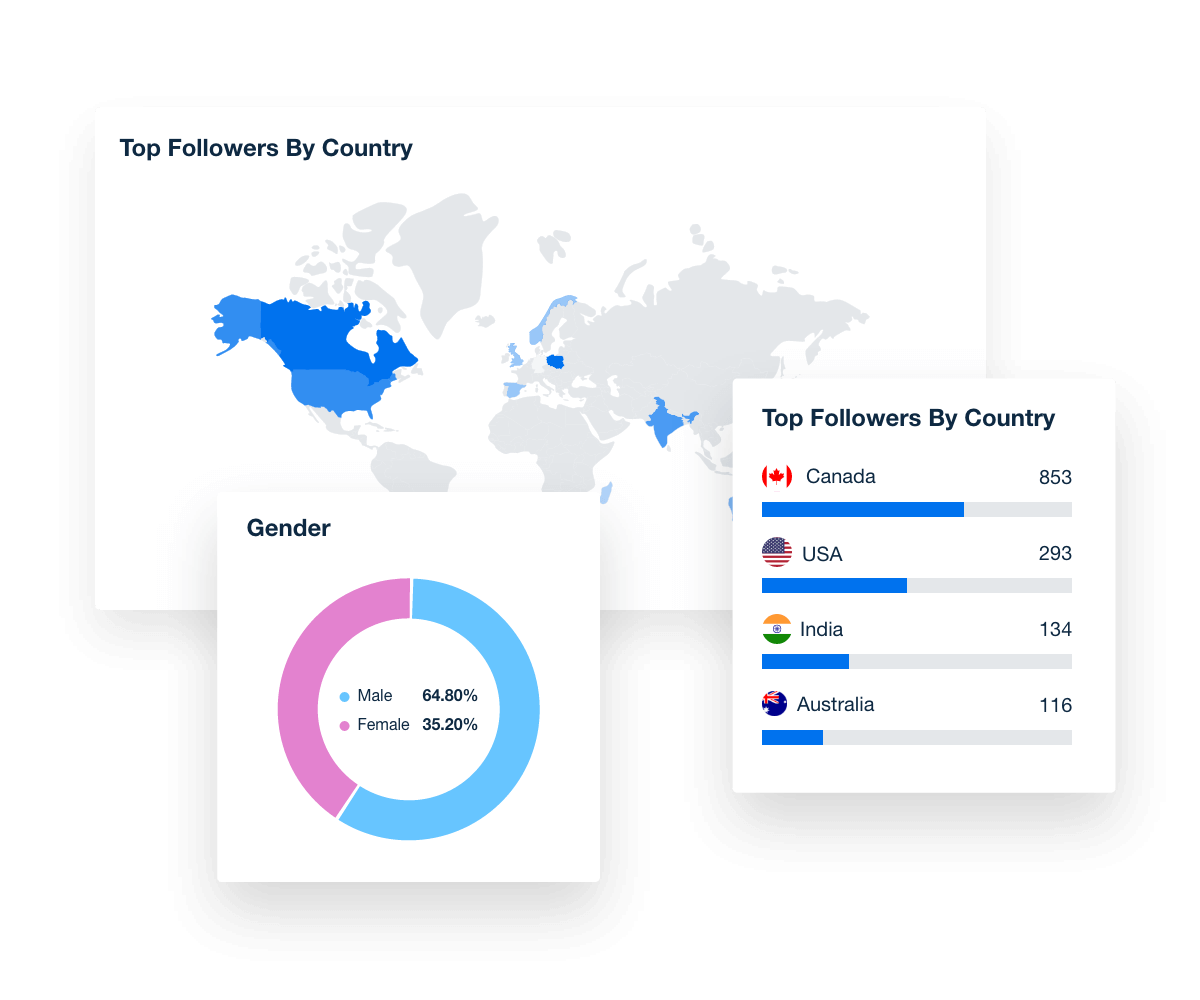 Track Influence Over Time
Track engagement metrics and following over time to show clients how their social influence has changed. View intuitive graphs that show comments, likes, shares, impressions, and follower growth month-over-month. Identify top performing time periods to help fine-tune your social media strategy.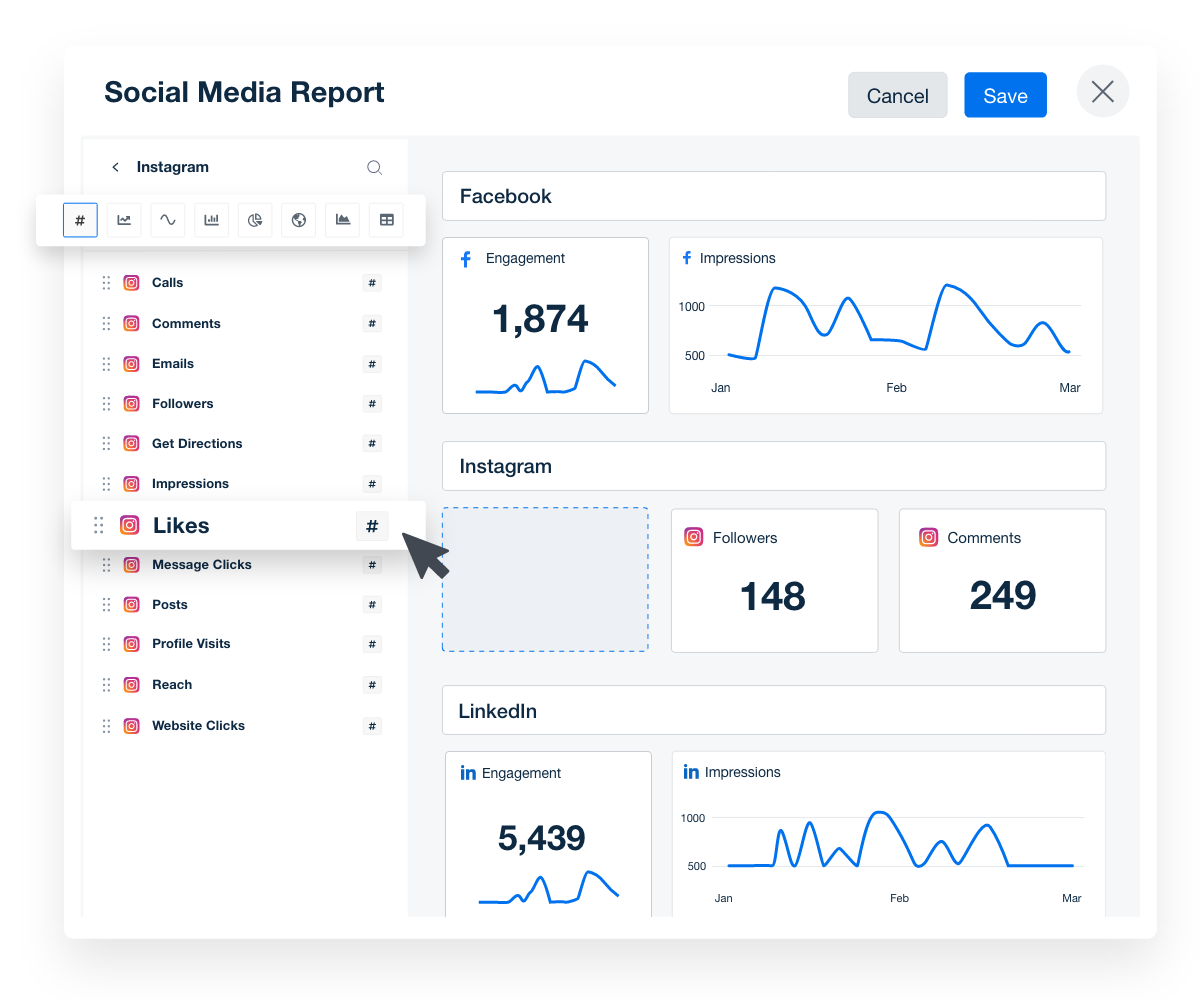 Live Social Media Reporting Updates
Stay Up to Date in Real-Time
It can be a struggle to keep up with every client's social performance, especially when you scale your agency and are managing 10s or 100s of social profiles! Never miss an update, comment, or post with our live social feeds. Quickly navigate between client profiles in the same social media reporting tool and stay up-to-date with real-time feeds of every social account.
Tell a Story With Your Data
Add annotations and goals to your line charts and date-based column charts to tell your clients what's happening in plain English. Highlight important changes and clearly define campaign goals on each social media widget. This feature keeps your clients up-to-date on key account changes and adds transparency to your social media marketing efforts.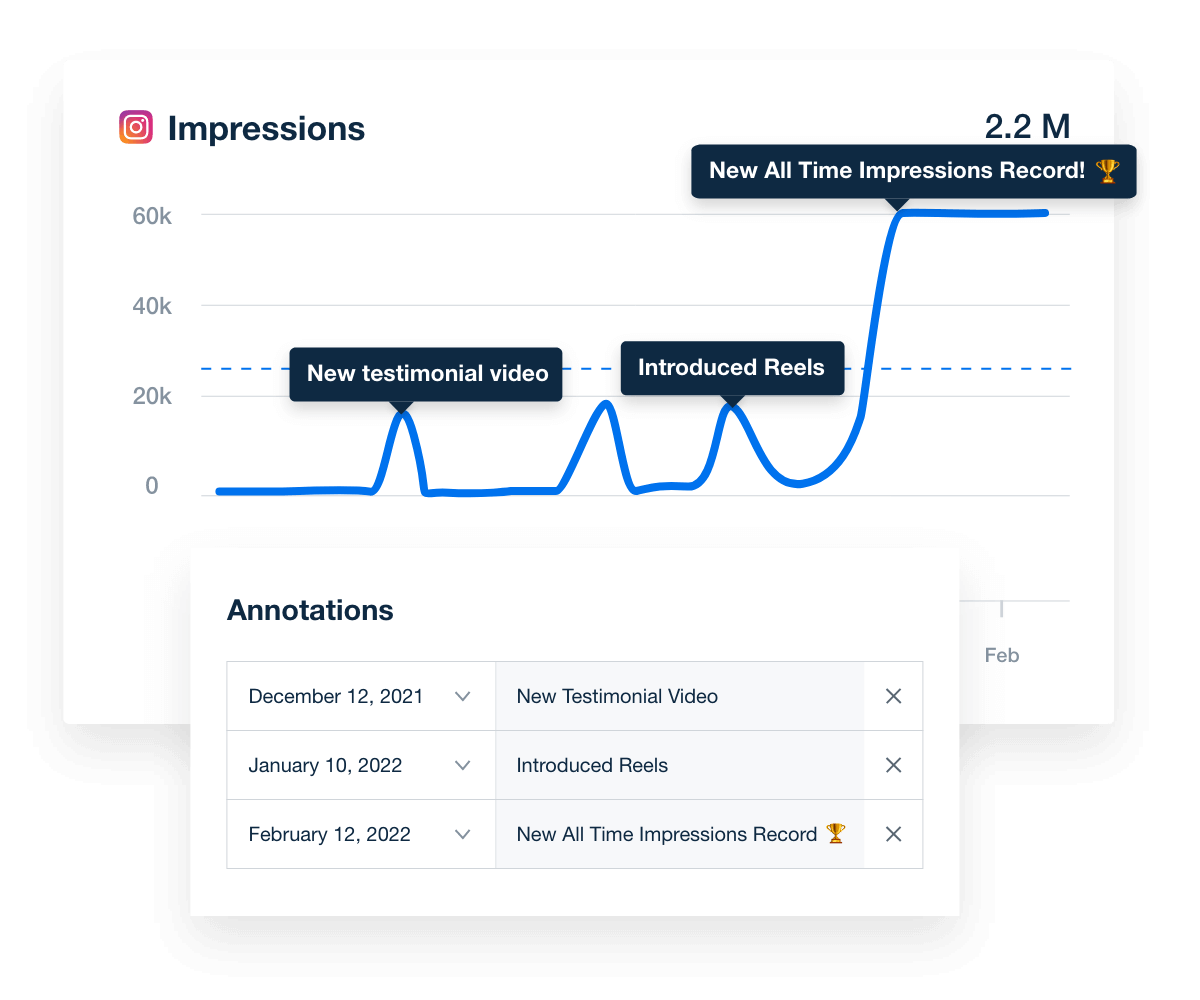 White Label Your Social Media Report Templates
Impress clients and build brand recognition with white label social media analytics reports. Include your own logo, branding, and colors in every report and dashboard. Even host the dashboard on your own domain on select plans!
Share Real-time Social Updates with Clients
Give Clients Access to their Own Custom Dashboard
These days, many clients want access to their data on their own time. Build trust with a live social media dashboard featuring beautiful data visualizations of their most critical marketing metrics. Clients love transparency, leading to higher client retention and lower churn.
Try AgencyAnalytics risk-free for 14 days. No credit card required.