YouTube Analytics Reporting Tool
Turn YouTube analytics into beautiful dashboards & client reports in seconds. Simply your agency's YouTube analytics reporting and win back time in your day.
Track Subscribers
Show clients how YouTube channel subscriptions increased over time
Video Analytics
Measure essential YouTube video analytics like average view time and viewing frequency
Demographics
Determine the most popular age and gender of your client's audience
Measure Engagement
Track likes, comments and shares for every YouTube video
Manage YouTube Reporting For Multiple Accounts
Powerful YouTube Analytics Tools
No more time-consuming reports or switching between accounts or different channels. Connect every client's YouTube studio account to manage YouTube analytics & reporting in a single interface. Our intuitive YouTube dashboard shows you the key metrics to evaluate your video campaign's performance.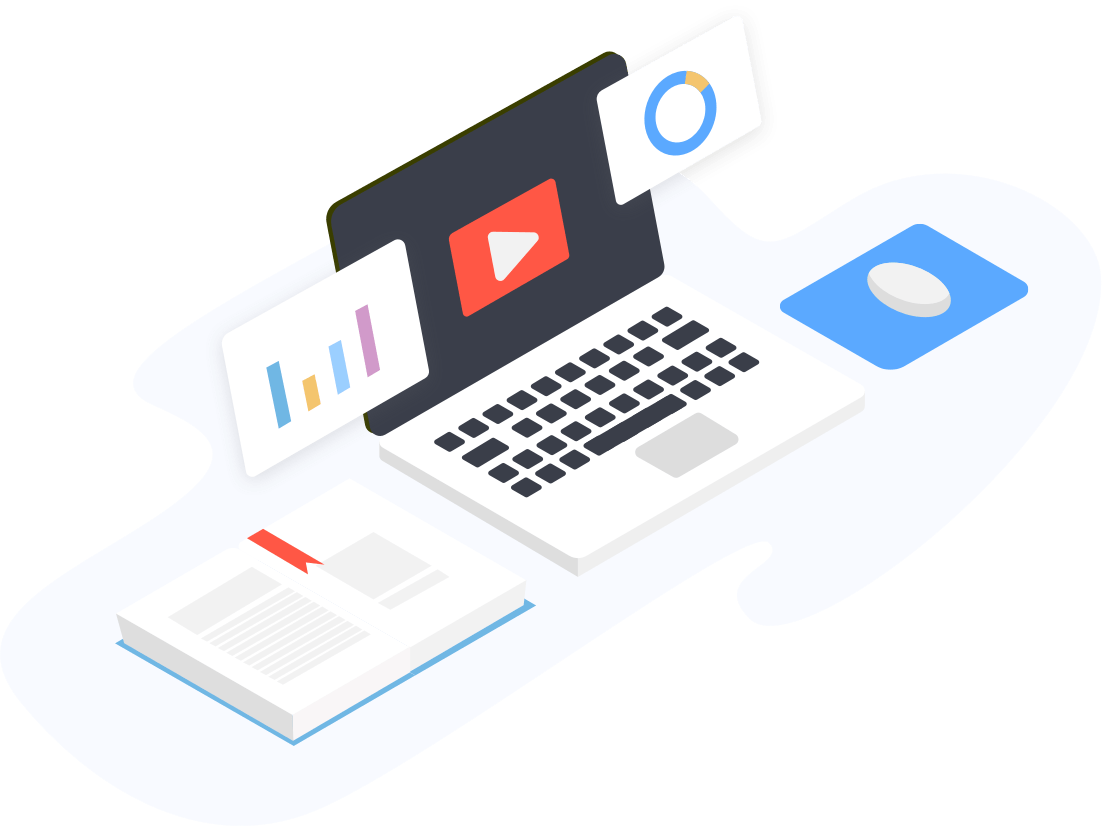 Explore All Available YouTube Metrics
See all the YouTube analytics you can automatically add to client reports and dashboards
Average View Duration

Comments

Date

Dislikes

Estimated Minutes Watched

Field Status

Likes

Shares

Subscribers Gained

Subscribers Lost

Subscribers Net

Total Subscribers

Total View Duration

Videos Published

Views
Measure YouTube Channel Growth
Track New & Lost Subscribers
Delight clients with beautiful reports showing their channel's success as their subscriber count grows. Monitor new and lost subscribers month-over-month to provide a view of overall channel performance.
Include customized charts and intuitive graphs in your monthly report, so clients can view their channel history in a single glance.
Age, Gender, Location & Device
Audience Insights That Drive Video Strategies
Gain valuable insights about where subscribers are located and what devices they're using. Use audience demographics to create content that targets the average subscribers' age and gender and attracts new viewers.
With a better understanding of who makes up your client's audience and what the target audience watches, you continue to refine the content strategy and deliver engaging content that increases audience retention.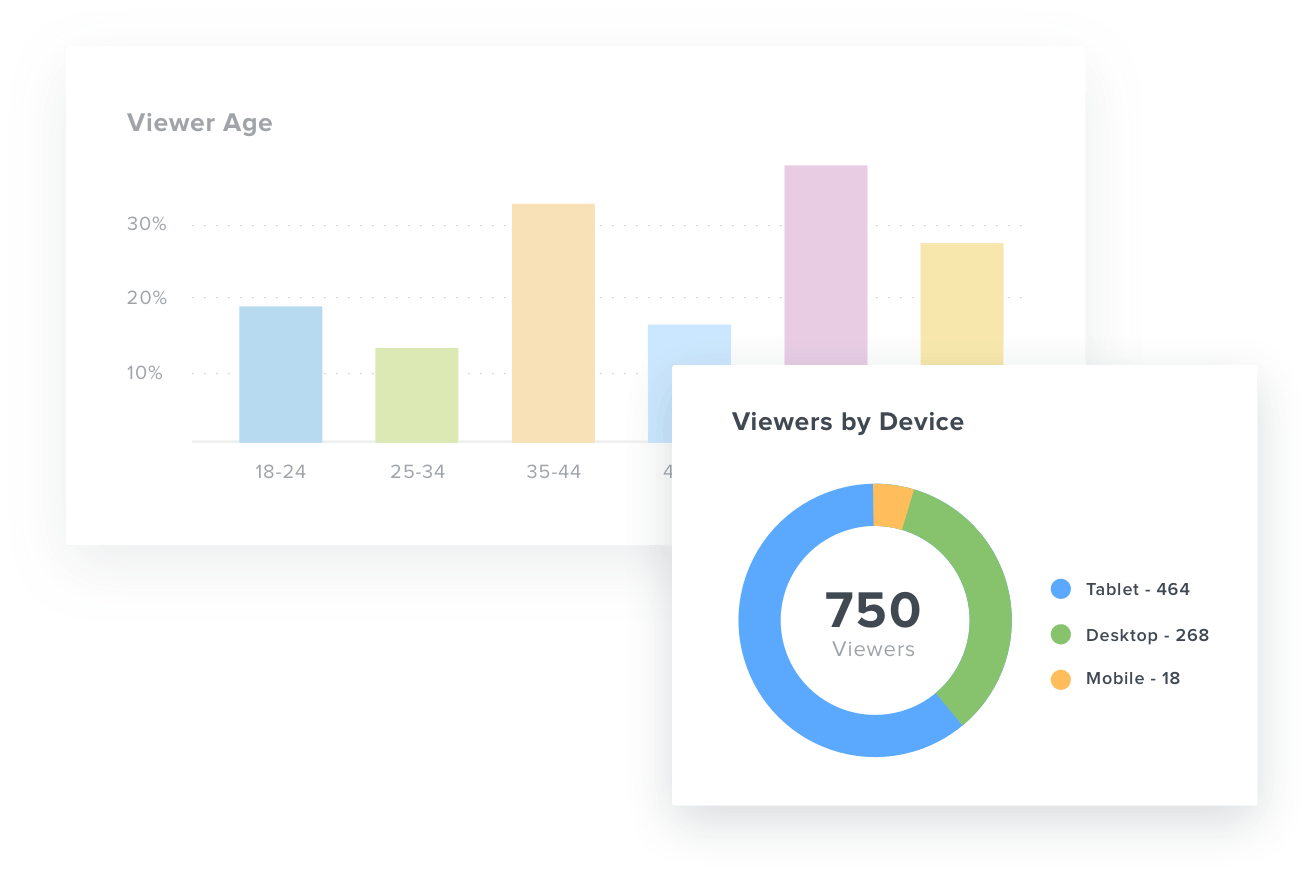 Likes, Dislikes, Comments & Shares
Monitor Engagement on YouTube Videos
Clients love to see YouTube analytics that shows their videos gaining traction. Easily share live engagement metrics, such as video views, watch time, and other engagement metrics on an aggregate level or for individual videos.
Customize the YouTube analytics reports & dashboards to show the data using gorgeous graphs measuring likes, comments, and shares to highlight the channel's performance so clients know exactly when they get the most engagement.
YouTube Analytics for Every Video
Share YouTube Channel Updates with Clients
Let your client view their video feed directly in the YouTube analytics tool to gain valuable insights on what video topics are resonating with their target audience.
The dashboard includes more than just channel-based performance trends - it includes analytics & detailed insights for EVERY video. Sort the video feed by key metrics to see exactly which videos people engage with.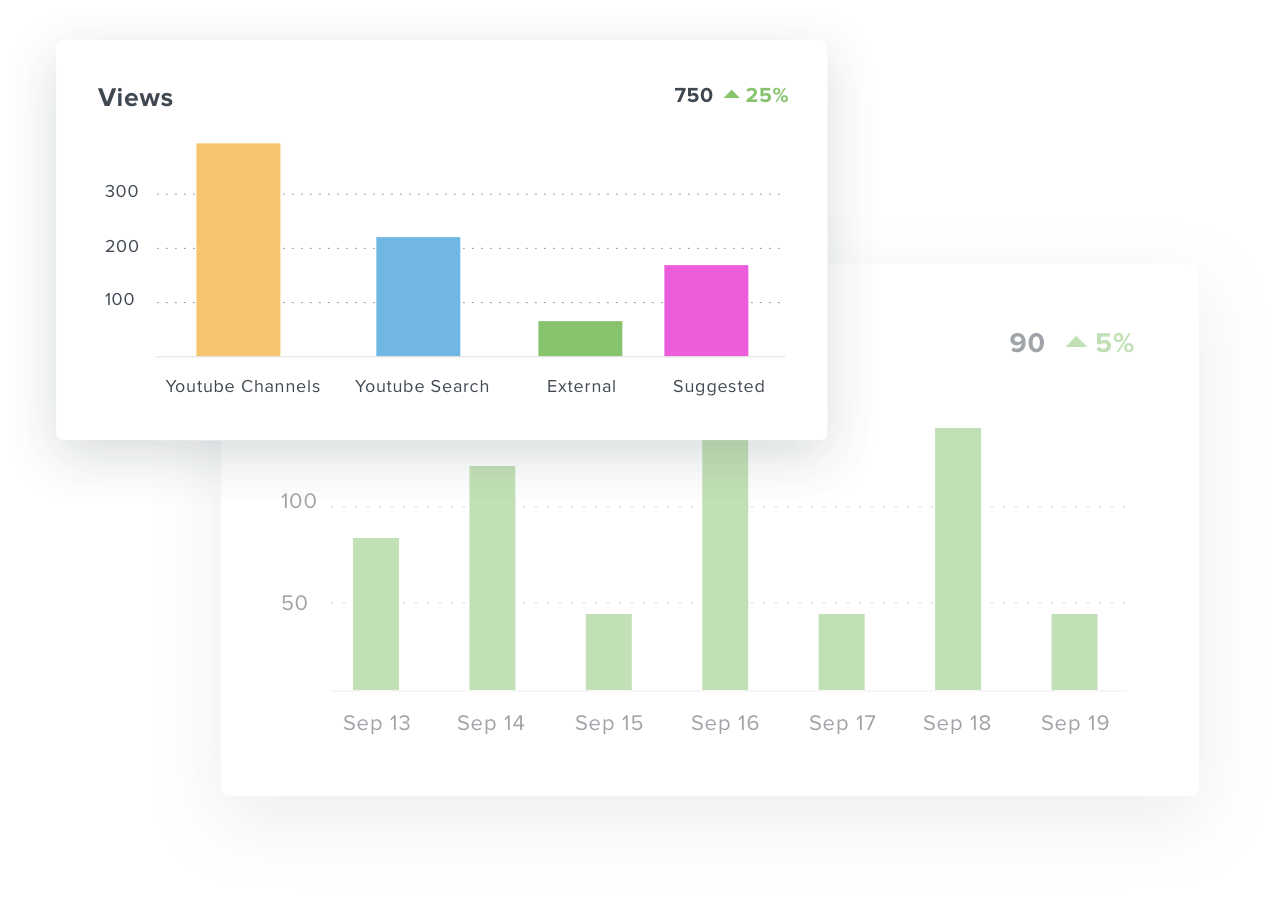 What I like most about AgencyAnalytics is how easy it is to set up dashboards and regular reporting in a way that's user friendly. Now I have a much better handle on how things are going every day.
Connect the YouTube integration in seconds to streamline your client reporting.
CONNECT THE DOTS BETWEEN 75+ INTEGRATIONS
Channel Performance Data in a Single View
Your clients use more than just YouTube videos to grow their businesses. Bring all their important metrics into a powerful reporting platform to show the full picture of their performance.
Easily combine video marketing metrics with all of their other digital marketing campaigns, including social media platforms, SEO search terms, PPC campaign performance, and more.
Using powerful YouTube analytics tools, easily create custom dashboards and reports using the drag-and-drop editor. Present your video marketing dashboards alongside data from 75+ other channels of your choice to show the complete picture of your agency's contribution to the client's bottom line.
DRAG AND DROP YOUTUBE ANALYTICS REPORTING
Build Custom Client Dashboards & Reports
Use a variety of dashboard widgets, custom metrics, and a drag-and-drop report builder to highlight YouTube analytics and other priority metrics for your clients. Craft detailed YouTube channel reports that reflect the true strength of your marketing agency's YouTube expertise.
Combine the intuitively designed YouTube reporting dashboard with other social media and web analytics metrics to make understanding data a breeze. The focus remains on crucial performance indicators, with a keen eye on traffic and video performance. 
Save Hours on YouTube Analytics Reports
Say goodbye to spreadsheets and time-consuming social media analytics reports every month! With just a few clicks, create a stunning YouTube analytics report sent to clients monthly, automatically.
Include other integrations like Facebook and Instagram to create an in-depth social media marketing report that is sure to impress your clients.
24/7 Access YouTube Analytics & Reporting
Give Clients Their Own Login
Always keep your clients in the loop about marketing campaigns with a white labeled dashboard. Create the ultimate transparency by giving clients their own login, so they can view their YouTube analytics in real time.
Transparency breeds trust and reduces the need for phone calls or back-and-forth emails, which are critical for client retention.
SHOWCASE YOUR AGENCY'S BRAND
Complete White Labeling Capabilities
Add logos, brand colors, and more to create a professional reporting suite that reflects your agency's brand. With full white label capabilities, your agency has everything it needs to call the platform your own.
Stand out from the competition by delivering YouTube analytics reports that feature your agency's brand. Host reporting dashboards on a custom domain on select plans. You can even tell clients it was built in-house; we won't tell!
SET GOALS AND HIT PERFORMANCE TARGETS
Show Clients You're Hitting Their Video Marketing Goals
Communicate your video content success at a glance with the Goal tracking widget. The visual progress bar shows exactly how your video marketing efforts are trending against monthly or daily objectives.
Break down your goals into granular performance targets and show clients exactly how popular videos are helping them achieve their overall growth targets.
MANAGE YOUR ENTIRE DIGITAL MARKETING AGENCY
Streamline Client & Staff Management
GIVE CLIENTS LOGIN ACCESS
Give each client login access to a real-time marketing dashboard they can access anytime. With granular user permissions, you control exactly which metrics each client sees.
STREAMLINE YOUR STAFF WORKFLOWS
Save time and scale your agency by streamlining your staff's workflows. Assign staff members to clients and create one-off or recurring tasks for each campaign. AgencyAnalytics gives you everything you need to put your client dashboards and reporting on autopilot.
WHEN YOU NEED HELP, WE'RE HERE FOR YOU
Customer Success Is Our Top Priority
At AgencyAnalytics, our goal is to help marketing agencies succeed. With a dedicated customer support team, you get the assistance you need to use your YouTube analytics and reporting tools and deliver top-notch analytics reports to your clients. Just because your agency specializes in video creation doesn't mean you should spend hours watching YouTube videos to figure out how to use your reporting tool.
Accessible 24/5, the live chat support is renowned for lightning-fast response times, usually under 3 minutes, which means you're never kept waiting. We also pride ourselves on the outstanding quality of our service, reflected in our customer satisfaction ratings consistently coming in above 95%.
FASTER, EASIER YOUTUBE ANALYTICS REPORTING
Report Smarter, Not Harder
Seamlessly incorporate key YouTube analytics data along with metrics from over 75 different data sources and package it all with your agency's branding. A professional, white label reporting platform collects essential analytics from YouTube, Google Analytics, Google Ads, LinkedIn, and more, painting a full picture of your clients' video marketing performance. 
Save time, maximize productivity, and wow clients with your marketing expertise. Tailor each YouTube analytics report template or digital marketing dashboard to meet your unique requirements. Clone them in seconds to speed up client onboarding and accelerate agency growth.
AgencyAnalytics has significantly cut down on the amount of time it takes us to gather data and build reports for our clients. I highly recommend AgencyAnalytics to any agency struggling to find a tool that will allow them to integrate multiple marketing channels into one concise reporting platform. We've found it to be the best out there.
Everything Your Agency Needs
Try AgencyAnalytics risk-free for 14 days. No credit card required.