Monitor key Vimeo metrics and share beautiful video analytics reports with your clients.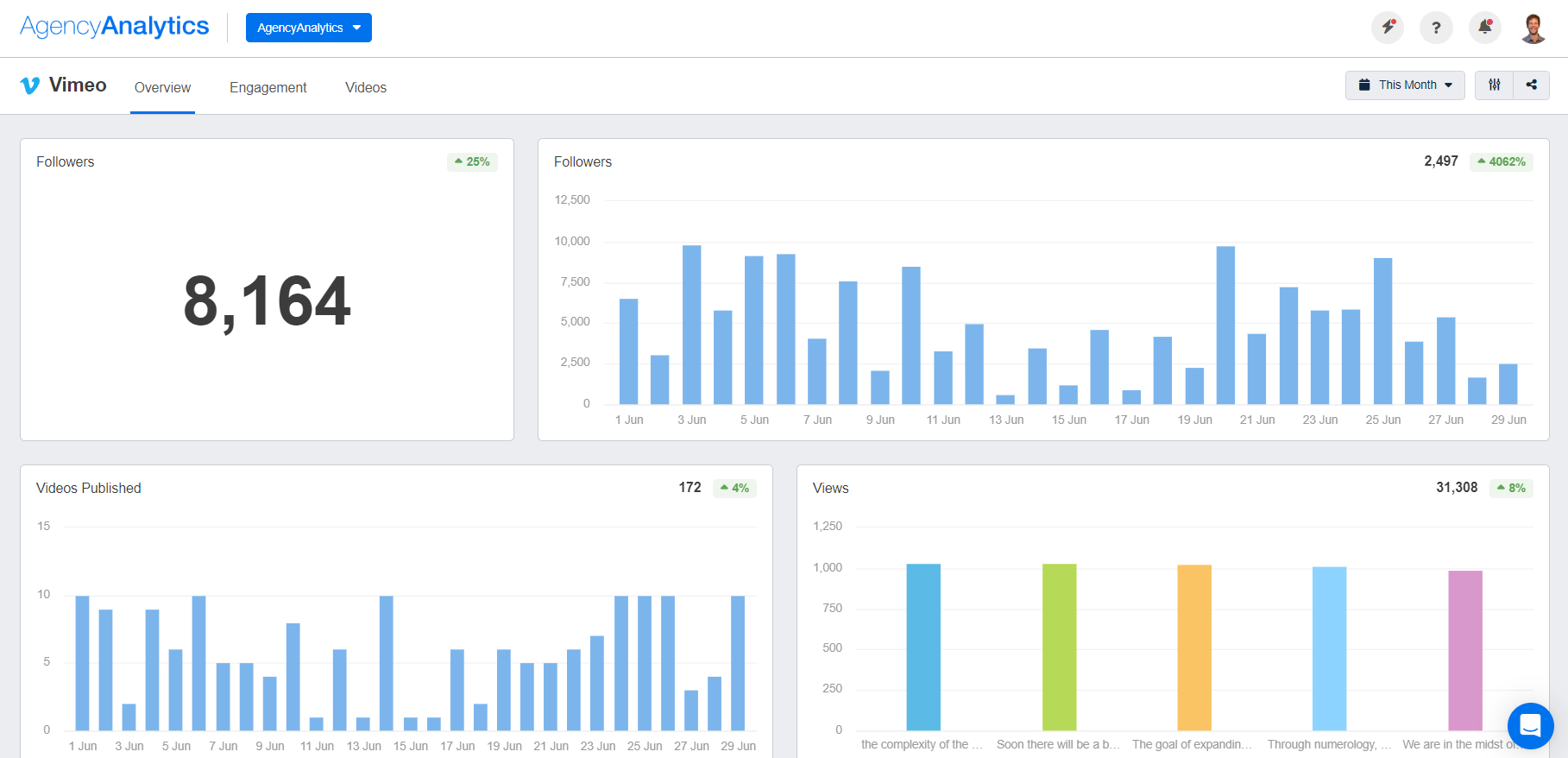 Track Followers
Monitor follower growth over time
Video Analytics
Measure important Vimeo metrics like comments, followers, and likes
Monitor Engagement
Track how popular one video is compared to other ones
View Video Feed
View your videos right in your dashboard
No more time-consuming reports that require you to switch between accounts or platforms. View all of your important Vimeo metrics in one dashboard, such as followers over time, engagement, top-level comments, and likes.
Explore All Available Vimeo Metrics
See all the metrics you can easily add to your client reports and marketing dashboards
Comments

Date

Field Status

Followers

Likes

Published Videos

Replies

Total Comments

Views
Vimeo Demographic Reports
Build dashboards to track the demographics of your Vimeo followers. Include pie charts of followers by country and followers by gender to gain an understanding of who is interacting with your clients' videos.
No more switching between videos to get a sense of which one performs better. Get clear metrics on top-level comments, replies, likes, and followers.
Share Vimeo Updates with Clients
Easily automate your Vimeo reports so that they deliver to your clients at a time and date that suits both you and them. Give them a link, PDF, or email - whichever format they prefer!
Give Clients 24/7 Login Access
Always keep your clients in the loop about marketing campaigns with a white-labeled dashboard. Give clients their own login, so they can view live results and analytics. Add your own logo and branding to the dashboard so you can present it as an in-house tool!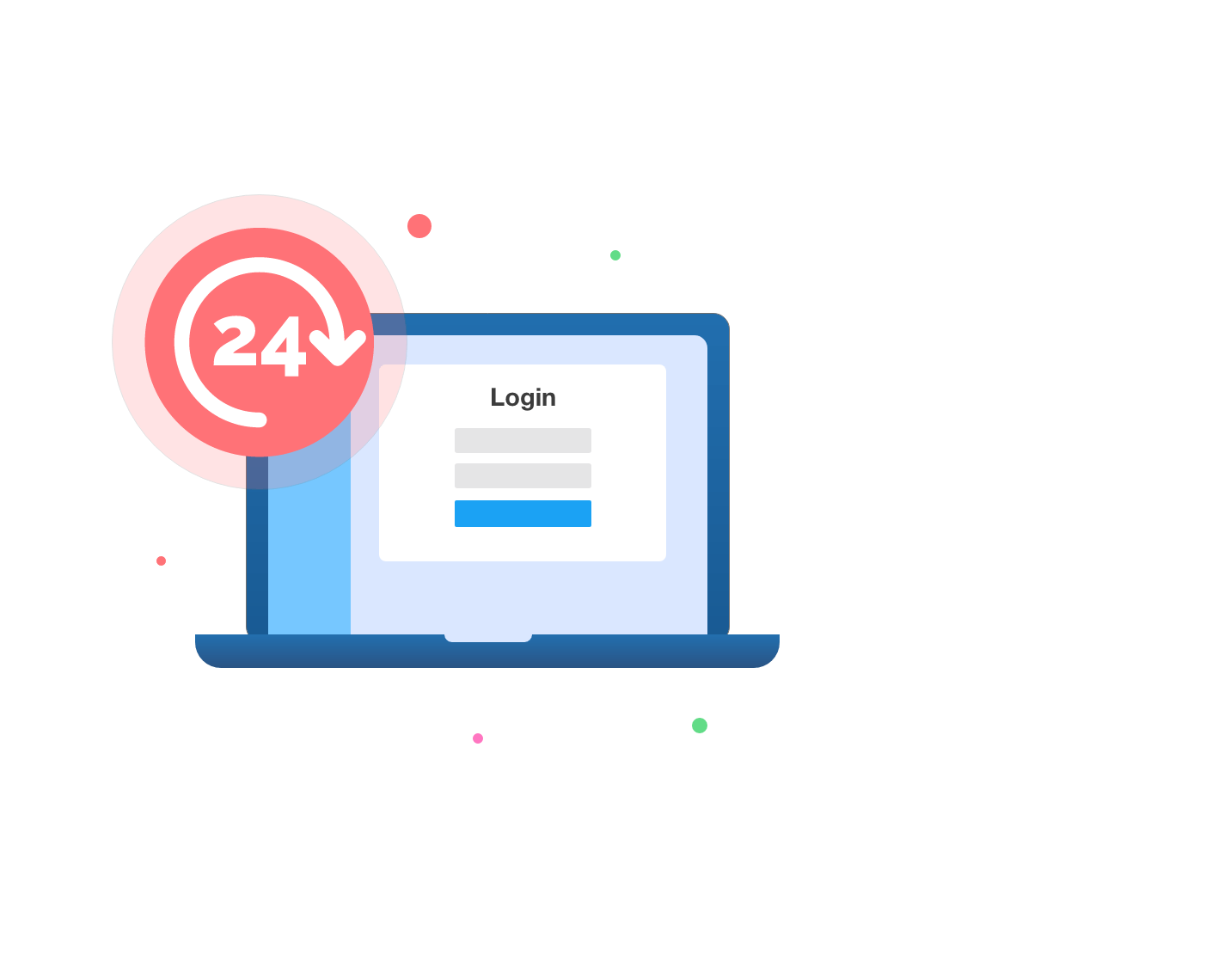 Connect the Vimeo integration in seconds to streamline your client reporting.
Everything Your Agency Needs
Try AgencyAnalytics risk-free for 14 days. No credit card required.