Any real estate agent will tell you it's a numbers game. After all, it's no easy transaction to close. Your real estate client is trying to sell thousand or even million-dollar properties, conducting hours of showings, and aggressively pursuing those sales targets. 
How would this be possible with a dry sales pipeline, or worse, a clogged pipeline of unqualified leads? 
That's where your marketing agency comes in: keeping qualified leads coming with lead-generating content that keeps on paying it forward. 
In this article, you'll learn how to create top-tier content to help your real estate clients meet their monthly property quotas–and keep them coming back to you for leads that support their booming business.  
What Roadblocks Do (Almost) Qualified Leads in Real Estate Have?
You don't want to waste your real estate clients' time with phone calls from non-qualified leads. The quality of the leads you bring in comes with the content you're putting out there. Not to mention it reiterates your clients' brand authority.  
Some leads may approach your real estate client with all boxes ticked off. Pre-qualified? Check. Downpayment? Check. Steady employment? Also, check.
But what about the potential clients on the precipice of conversion but facing some roadblock? It may require a bit of extra digging, but it's also a goldmine if you carefully navigate the situation.
First things first:
Understand a potential homebuyer or homeowner's unique challenges and create content addressing those concerns.
That way, your real estate client becomes top-of-mind when serious prospects are ready to make their property dreams come true. Here are a few common scenarios and solutions to incorporate into your client's content. 
1. Getting Lost in the Property Acquisition Process
Purchasing real estate isn't comparable to just walking into a store and buying an item on sale. It often involves life savings, thorough decision-making, putting things in place, and searching for the best deal possible. Plus there's a significant emotional component. 
Because the process is so intricate (and complex), it's easy for real estate leads to get lost somewhere along the way. Perhaps it was in the mortgage pre-approval qualification process or understanding state-specific regulations. 
Whatever the case, it's an opportunity for real estate agencies to create valuable content that attracts high-intent leads and moves them further along the process. Consider: 
Reiterating your client's impressive track record through quantifiable metrics on their website and social media pages, such as successfully closing over 1000 property sales or guiding over 5000 homebuyers through the pre-qualification process

Addressing common hurdles and confusing elements of the property acquisition process through an FAQs video or blog series

Sharing links that clients may be searching for, such as reputable credit check agencies and contacts at lending institutions  
That way, your client will soothe prospects' nerves, become top-of-mind agents in the real estate market, and secure meaningful business along the way.
Agency Tip: Don't just talk to the numbers; address the emotional component of home buying in your client's content. Most real estate buyers are not just looking for a house, they are looking for a home.
2. Having Almost All Checkmarks Ticked But Missing an Important Part
While there are some non-negotiable steps in the property acquisition process (such as a good credit score), your client may have negotiating power or wiggle room to help close a deal.
For example, take a prospect that approaches that's seriously interested but a little short on the downpayment for their first home. Your client may be able to work out a more favorable rate with the property seller or developer, which then has a ripple effect on financing and the prospect's possibility of purchasing.
This ability to negotiate and keep prospects' best interests in mind is a goldmine for lead-generating content. Consider: 
Creating video content that outlines how your real estate client negotiated on behalf of a purchaser and led them to success

Collaborating with a property owner or developer on a co-branded promotional graphic that covers closing costs, legal fees, or any other incentive to fill that missing checkmark gap 

Creating a downloadable checklist of must-knows when purchasing property (such as refinancing options, pre-qualification steps, required savings, and property-associated costs to look out for)
Agency Tip: Spend some 1-on-1 time with your realtor client to dig into the specific stumbling blocks that homebuyers in their area encounter. These will help your team identify some potential content ideas.
3. Not Having the Right Contacts
Say your real estate client comes across leads that tick all the boxes but is missing a piece of critical information. 
For example, a lead interested in purchasing land may need complete plans to qualify for the purchase or to ensure that what they want to build will fit within the property limits. 
Alternatively, a property seller may need a top-of-the-line property valuator to determine a final selling price competitive in the real estate market without lowballing. Because property is such a significant investment and the stakes are high, votes of confidence in reputable contacts are critical.
Your real estate client has an opportunity to step in and fill that gap. Real estate is a highly relationship-based industry, and it literally pays off when agents know the right people. Attract qualified leads by:
Reassuring prospects of your client's expansive network and range of contacts through conversational video content and even social media captions

Capitalizing on collaborative ventures with other industry peers such as webinars, panel discussions, and live stream videos 

Brand your client as a 'one-stop' real estate authority that knows the right people and is in a position to share valuable connections
Agency Tip: Consider having some of your client's close contacts create content based on their own expertise, such as home inspections, surveys, building permits, closing costs, etc. This will highlight that the realtor knows the right people to ensure the property purchase goes smoothly.
Types of Lead Generating Content for Real Estate Agencies
Are you stuck on what type of lead-generating content to create? Here are a few ideas to get the ball rolling.
Property Listings
Property listings are essential to get ahead in the real estate industry. Ensure you include highly-visual listings on your client's website, social media pages, and related real estate marketing collateral.
Here are the must-haves for a stellar property listing:
High-resolution photos or videos of the property façade, rooms, and exterior areas (such as a backyard or patio) 

Attractive descriptions of the location, surrounding areas, and other appealing selling points (such as a swimming pool, fireplace, or wraparound balcony, for example)

Concise summaries of the number of rooms and square footage

Property price and maintenance fee (if applicable)

Your real estate client's contact information
Serious prospects are also likely to visit reputable websites specializing in property listings (for example, Zillow, Realtor.com, and Trulia). To get the most from your client's lead-generating content strategy, utilize internal and external property listings. 
Videos and Reels
Create content that's as dynamic as the real estate industry. Videos and Reels are fun ways to get your real estate client's personality across, share key property insights, and create a recognizable brand aesthetic. A few ideas include:
A time-lapsed walkthrough of a property for sale

Other property selling points such as surrounding areas, notable landmarks, closeby amenities, and views 

An education series to offer support at various stages, such as "What to Expect After You've Signed a Sale Agreement" and "How to Calculate Closing Costs"

Personable content such as "A Day in the Life of a Real Estate Agent" and "What I Love About Being a Real Estate Agent"

Client testimonials and relatable stories of happy homeowners

Top properties in a particular area

Sold properties with eye-catching features that prospective buyers aspire to
Long-Form Blogs
Excellent written content is another way to engage your client's audience and build credibility through reputable backlinks.
Coupled with a call to action (such as a 'Call Now' button), lead-generating, long-form blog content ideas include:
Easily digestible tips on relevant topics such as "Buying Your First Home" or "How to Negotiate a Property Price"

Real-life interviews and insights from relevant buyer personas such as investors, homebuyers, and real estate flippers 

Types of properties offered such as luxury, budget-friendly, seafront, and other categorizable product offerings

Lists of properties grouped by frequently sought features such as pet-friendly or gated
Infographics
Another authoritative form of content is an infographic. These handy visuals work well for your client's statistics, insights, trends, and observations. 
Not only do infographics reiterate expertise, but they also solidify brand authority and years of experience (which high-intent leads are certainly after). Use infographics with graphs, percentages, and other engaging insights to showcase:
Current and upcoming industry trends

Property trends across homebuyers and investors

Survey feedback on insightful topics such as most commonly sought-after property features, homebuyer opinions, and experiences with the property investment process
E-books
For seasoned real estate agencies, consider e-books to summarize long-form educational material and better reach those high-intent leads searching for reputable insights.
A few ideas include topics such as:
Real Estate Investment 101

Homebuying Tips from a Real Estate Agent

How to Get Started With Real Estate Flipping

How to Create Generational Wealth Through Real Estate 
Social Media Polls
Polls are an interactive, visual way to keep leads engaged and showcase the lighter side of real estate (while also gaining valuable feedback), such as:
"This or That: Home Edition"

"Pick Your Favorite Furniture Piece!"

"What Color Scheme Would You Go With?"

"Pick Your Favorite Backyard Décor"

"What's Your Design Aesthetic–Vintage or Contemporary?"
While polls aren't necessarily as in-depth as other forms of content, they build your client's brand personality and showcase authority in a more personable way. 
Agency Tip: Ensure your client gets the most traction from lead-generation content by including properly highlighted calls-to-action, social media handles, messenger boxes/icons, and a highly visible NAP (name, address, and phone number) profile where applicable. 
How to Create Lead-Generating Real Estate Content
There are a few essential considerations when developing a real estate marketing plan, especially to draw in those high-intent, qualified leads. Here are a few tips to consider.
Develop Content for Every Stage of the Real Estate Sales Cycle
Real estate is a dynamic industry, and your client will likely come across prospective clients who are in buyer journey stages for more extended periods compared to other sectors.
This is mainly because it is a financial and highly emotional purchase tied to key experiences such as family memories, a sense of ownership, and legacy. As a result, more time is expended at each phase. Even the property acquisition process can take weeks or even months.
While your client may want to attract only qualified leads, remember that leads during any phase of the buyer's journey can make a 180-degree change within weeks or even years down the line. So creating content for each dynamic stage of the buyer's journey is the approach your agency needs to adopt for a promising outcome. 
Here are some tips for creating amazing lead-generating content at each real estate buyer's journey stage.
Awareness Phase 
Maximize content at the awareness phase by including introductory details such as name, property specialization (e.g., luxury properties), and short points on expertise/experience. Viewers may not necessarily be on the market for a property at this point. 
However, you want to create content that keeps your client top of mind to increase the possibility of leading to word-of-mouth referrals. It will also influence the likelihood of a prospect reaching out in the event they're ready to invest in property at a later stage.
The more information a real estate agent can provide around a prospective purchase, the more likely a buyer–or seller–is to trust that agent when they are ready. 
For example, consider creating content around the following Top of Funnel Topics: 
Local Guides to Shopping, Schools, Restaurants, and Neighborhoods 

How to Get Ready to Buy Your First Home

What I Wish I Knew When I Bought My First Home

How to Save for Property Investment 
Consideration Phase
At this point, a prospective client is shopping around and actively exploring other options. The real estate market is competitive, especially when multiple agents list the same property.
Create content that differentiates your client from the competition, which includes:
What sets your client apart from other real estate agents or brokers

More in-depth overviews about properties and emphasizing key selling points

Educational content about the real estate buying and selling process such as closing costs, the mortgage process, or necessary steps toward homeownership
Conversion Phase
Prospects at this stage have already browsed listings in a particular neighborhood or even did an online property tour. Perhaps they've visited an open house (or two) and had extensive discussions with a co-purchaser, such as a partner or a spouse. They're ready to mash the gas on a property sale, but not without some expert guidance. 
It's a no-brainer–an agent would want high-ticket, golden leads to book a tour or procure their services (since there's strong purchase intent). To capitalize on this potential, any targeted content must quell nerves and anxiety since it's a huge life step to embark on.
Lead-generating content at the conversion phase should:
Reiterate your client's value proposition by focusing on years of experience and areas of expertise

Emphasize relationship building and your client's expansive network of other key industry professionals such as mortgage officers, architects, and insurance agents

Include client testimonials which will help to soothe nerves and anxiety about the property acquisition process

Assure that your client can walk a prospect through not just closing the sale but every step of the way in property acquisition
Agency Tip: Ensure that your client has an efficient data capture and follow-up process. It won't make for your agency sense to run an elaborate campaign and find out that leads were lost along the way because of a gap in system processes. Not only does this lead to unnecessary loss of potentially promising leads, but it also doesn't accurately reflect your agency's efforts. 
Brand Loyalty
After the conversion phase, it's easy to lose sight of how valuable brand loyalists are for future real estate purchases. Tap into this potential by creating content exclusively for past purchasers, which will reap many benefits for your client.
Some possible content ideas include:
Targeted offers and incentives (e.g., a referral fee) 

First access to private events and showings (e.g., a preferential showing of a high-potential investment property) 

Social media posts that express appreciation for past purchasers
This keeps your real estate agent a top-of-mind option for future property purchases and increases the chances of getting referrals. It also fosters a positive brand image and shows that your client truly cares–even after a property purchase. 
Use High-Quality Imagery to Showcase Real Estate
High-quality imagery is non-negotiable when it comes to real estate. For property, in particular, showcase all angles, rooms, and surrounding areas. Virtual tours are a viable option to enhance the online viewing experience.
Drone footage provides stunning aerial views and shows what's in the surrounding areas (such as amenities, entertainment, transportation, and other key selling points). 
Agency Tip: Incorporate a "SOLD" banner across property listings that are now off the real estate market. Not only does this create visual interest, it also shows your client's selling capability and creates a perception of property demand. Your real estate client should also have images to highlight significant property sales.
Remember That a Real Estate Agent Is a Personal Brand
Aside from dollars and cents, the industry heavily depends on relationship building and trust. Because of this, real estate agents need to craft a personal brand that's relatable, humanized, and trustworthy. An agent is a personal brand- there's no way around it. 
To foster a sense of trust and connection, don't be afraid to generate content that's a bit more informal and personal. Prospective clients want to work with a real estate agent who is not only competent but also trustworthy. 
Build this brand personality by encouraging your client to post occasionally about their day-to-day activities, a fun day on the go, or even fun tidbits about their interests outside of real estate.
Attract Real Estate Leads Through Well-Planned Content
Real estate is one of those industries that is built on trust, networking, and of course, high-value investments. Ensuring a steady stream of leads is an ongoing exercise that must be tweaked, monitored, and tracked consistently.
After you've created that engaging content, your clients will want to see tangible results, such as the number of leads coming in per month. As your agency begins to scale, how will you manage multiple lead-generating efforts across different clients?
The answer is simple–automated reporting. With a reporting tool like AgencyAnalytics, it's easy to keep track of lead-generating efforts through KPI reports, Google Analytics, and so much more.
Create a custom dashboard that suits your client's needs–from SEO metrics to monitoring keyword rankings, staying on top of the real estate game is just a click away.
Ready to impress your clients? Save time and create customizable white-labeled reports through AgencyAnalytics–try it risk-free for 14-days.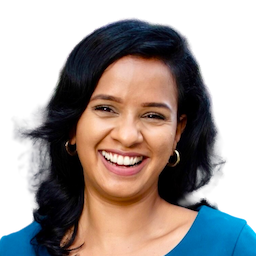 Faryal Khan is an experienced marketer and brand photographer with a passion for content creation. She creates value for brands through storytelling and captivating visuals.
Read more posts by Faryal Khan ›
Try AgencyAnalytics risk-free for 14 days. No credit card required.