IMPORTANT UPDATE: Universal Analytics (the standard version of Google Analytics)  will cease processing new data on July 1, 2023. Universal Analytics 360 properties will benefit from an additional three months of data processing, which will terminate on October 1, 2023. Google Analytics 4 will be the only Google tool available to track your website activity after those dates.
In this guide, we'll discuss everything you need to know about Google Analytics 4 as a marketing agency, including:
Let's get started.
What is Google Analytics 4?
At its core, Google Analytics 4 is focused on providing more data throughout the entire lifecycle of the customer journey. In other words, more data is available after a customer has been acquired, including their level of engagement, monetization, and retention. 
Formerly known as "App + Web", Google Analytics 4 is a new property that came out of beta in October 2020. One of the main reasons for this upgrade that Google cites in their announcement is due to shifts in consumer behavior and significant changes to online privacy policies. 
These shifts, alongside research by Forrest Consulting, led Google to conclude that current analytics solutions didn't provide a complete view of the customer journey, which is a largely cross-platform experience. As the Forrester survey highlights:
More than half of those surveyed say simply managing the volume of data is a considerable challenge. Their data is siloed with different teams, and the analytics tools they've used in the past haven't been able to keep up.
How Does Google Analytics 4 Work?
To solve this, the new Google Analytics offers a machine learning-based approach to both surfacing cross-platform insights and a privacy-centric approach:
It has machine learning at its core to surface helpful insights automatically and gives you a complete understanding of your customers across devices and platforms. It's privacy-centric by design, so you can rely on Analytics even as industry changes like restrictions on cookies and identifiers create gaps in your data. 
Although several AI-based insights have been available since 2016, a few examples of its new capabilities include:
Automatic alerts of trends in the data, such as increased demand for a specific product

Anticipating customer actions by calculating churn probability

Other predictive metrics, such as revenue estimates from audience groups
Google Analytics Vs. Universal Analytics: Key Features & Benefits of Google Analytics 4
Now that we know what Google Analytics 4 is and a few reasons for the change. Let's discuss the upgrade's core features, differences, and benefits in more detail.
Deeper Integration With Google Ads
One of the significant changes advertisers have been requesting of Google Analytics is a tool to measure app and web integrations together. 
In particular, the integration allows you to see in-app and web conversions for Google Ads, YouTube Ads, other non-Google paid channels such as Facebook, and organic channels, including search, social, and email. This mobile and app data integration helps simplify measuring the overall impact of all your marketing investments, regardless of the acquisition channel.
Use the Google Ads reporting tool to streamline your paid campaign analytics. New to AgencyAnalytics? Try it free for 14 days!
Customer-centric Measurement
Another primary focus of the upgrade is a more customer-centric approach to tracking the customer journey, typically a fragmented experience involving multiple devices and platforms. As Google describes:
It uses multiple identity spaces, including marketer-provided User IDs and unique Google signals from users who opted into ads personalization, to give you a complete view of how your customers interact with your business.
Again this comes down to knowing exactly where customers are coming from and what actions they take throughout their lifecycle interacting with a business.
Reorganized Reporting
Regarding reporting, Google's goal was to simplify tracking a customer throughout a marketing funnel. For example, below, you can see they have a new section called "Life Cycle", which includes reports for:
Acquisition

Engagement

Monetization

Retention
Google Analytics previously only had the Acquisition report, so these new sections offer much more visibility into the later stages of the customer lifecycle. 
In addition to these reports, another new reporting capability is the "Analysis" section, which provides several templates to analyze conversion funnels, user journey, cohort analysis, and more:
A new approach to data controls
Finally, the new Google Analytics is designed to adapt to the new privacy landscape with more granular controls on collecting, retaining, and analyzing user data. Specifically, they are developing an approach to data collection that doesn't use cookies or identifiers. Instead, the new platform will rely more on data modeling to fill in gaps in the customer journey, where data may be incomplete or inaccessible.
How to Migrate to Google Analytics 4
If you're setting up an entirely new property, you'll be using GA4 reporting by default, although in this section, we'll discuss how to make the transition if you're still using the legacy version.
Since Google Analytics 4 isn't just a revamp of the old version and is an entirely new tool, you'll need to start the transition by having both implementations set up simultaneously—one for Universal Analytics and the other for GA4. 
Creating a new GA4 property as quickly as possible is recommended since you can't import data from the legacy version. In other words, you'll want to start collecting data and getting familiar with the tool before completely replacing the legacy version. Since this is how Google recommends transitioning, we've also got both integrations available inside AgencyAnalytics:

The resource Google provides to add a GA4 property to a site that's already using Universal analytics states resource Google provides to add a GA4 property to a place that's already using Universal analytics, they state that while you can't import all your previous data, the two accounts will be "linked." This means you can use the Setup Assistant in GA4 to migrate configurations from your Universal Analytics property to the new property.
One other important distinction to be aware of during the migration process is that Google Analytics 4 properties don't use the "Views" reporting structure but instead "Data Streams." During the setup process, you must connect a data stream and configure it based on whether you're joining a web or app data stream.
To set up this process:
There is an option for "Enhanced measurement" when setting a web data stream. This is a plug-and-play event tracking system that can be set up with the flick of a switch. There will be no need for any additional tracking settings for these occurrences.

When establishing an app data stream, you'll be guided through data stream configuration before being instructed to install the Firebase SDK.
Remember that the Universal Analytics property isn't going away until next year. However, connecting a data stream and learning how to use the tool will put you ahead of the competition regarding analytics.
Use this exact Google Analytics Dashboard template to bring all your clients' GA and GA4 data into white labeled dashboards. Flip them into client-ready reports in seconds.
How to Set Up Google Analytics 4
If you're setting up a Google Analytics 4 property for the first time, here's a step-by-step guide to follow.
Create A Google Analytics 4 Property
1. If you don't have a Google Analytics account set up, head over to this page to get started. To begin the process, click on 'Get started today'.
Otherwise, sign in to your existing Google Analytics account.
2. For first-time Google Analytics users: Go to the 'Admin' section of your Google Analytics account and click 'Create Account'. This account structure will allow you to track the analytics on one or many distinct properties such as websites, mobile apps, and/or point-of-sale devices. After selecting a name, click 'Next' to add a property to the account.
Agency Tip: Give the account a name to easily identify, organize and access their analytics, such as your client's business name. This comes in especially handy if you're managing multiple properties for any given client. Keep in mind you can add up to 100 properties, so consolidating in this way will save you time and headaches.
For existing users: Head to the 'Admin' section and select the correct client account. Navigate to the 'Property' subsection and click 'Create Property'. You may have to request Editor access from your client if you don't already have it.
3. Enter an appropriate name, time zone, and currency. Next, you'll be prompted to enter an industry category and business size. After that, accept Google's terms and conditions. 
And just like that, you've created your first Google Analytics 4 property!
Add Data Streams
When a customer fills in information (through a website form or an app for example), it feeds into the Google Analytics 4 property that you created. That way, the analytics and customer behavior is tracked across different devices. Google Analytics 4 includes 3 data streams: Web, iOS, and Android.
To add a data stream to Google Analytics 4:
1. Go to Admin > Data Streams > Property
2. Select Web, iOS, or Android and follow the instructions to configure each platform type.
3. Click 'Create Stream'
4. Repeat these steps to add an additional data stream
Enable GA4 by Adding Tags on Websites
In order to feed website information into Google Analytics, you'll have to add tags. To do so, go to the Google Analytics 4 property you previously created and click on the 'Web' data stream.
Adding Tags to Commonly Used CMS Platforms
If your client hosts their website on a popular CMS platform such as Wix, WordPress, or WooCommerce, you'll have to find a "G"-ID code to input on the Google Analytics field on the CMS backend. To do so,
1. Go to Admin > Property > Data Streams > Web
2. You'll see a code on the top right under "Measurement ID" which is your "G"-ID. Copy and paste this code by following the instructions for the respective CMS platform you're using. Here are a few instruction references for Wix, WooCommerce, and WordPress.
Adding Tags to Other CMS Platforms
For other CMS platforms that don't support "G"-ID, you'll have to copy and paste a global tag into the custom HTML section. To get started,
1. Go to Admin > Property > Data Streams > Web
2. Scroll to Tagging Instructions and look for the Add new on-page tag column.
3. Click on the first option which is Global site tag (gtag.js).
4. Copy and paste this entire code into the custom HTML feature of the CMS platform.
Agency Tip: Manually add Google Analytics tags to individual webpages by following steps 1 to 3 above, followed by copying and pasting the global site tag after the <head> section. 
Summary: Getting Started With Google Analytics 4
In summary, Google Analytics 4 is designed to help businesses and marketers with several key outcomes, including unifying cross-platform data and providing more customer data after the initial acquisition, such as engagement, monetization, and retention. The platform also offers more access to their machine learning insights and data science analysis, much of which was previously only available in the enterprise-level Google Analytics 360.
Although the legacy platform isn't going away anytime until July 2023, it's recommended to create a new GA4 property as soon as possible and start gathering GA4 metrics, and data alongside your existing properties. This allows you to start familiarizing yourself with the upgrade, stay ahead of the competition, and take advantage of the latest insights as they're implemented.
Automate your Google Analytics reporting today and win back countless billable hours for your agency. New to AgencyAnalytics? Try it free for 14 days!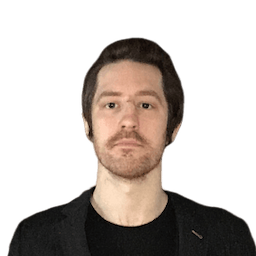 Peter Foy is a content marketer with a focus on SaaS companies. Based in Toronto, when he's not writing he's usually studying data science and machine learning.
Read more posts by Peter Foy ›
Try AgencyAnalytics risk-free for 14 days. No credit card required.