When running a marketing agency, analytics are a key way (if not the only way) to show your value. And displaying your data using the latest marketing analytics tools is essential to strong communication with clients.
Today, we're going to cover 26 of the best marketing analytics tools that you'll wish you would have checked out yesterday to streamline your marketing team's workflows and eliminate all the manual tasks that can and should be automated. 
So, if your client list is growing and you're looking to save time and effort currently spent on compiling and reporting on their data, let's dig into the different tools you should be trying out. 
Which Marketing Analytics Tools to Add to Your Stack
Marketing analytics tools and software are indispensable to a growing marketing agency – a truth you're likely very familiar with. Without these resources, the manual tasks of viewing, organizing, collecting, and analyzing data can become arduous and time-consuming. 
Today, we're breaking down our top picks to help a clearer picture of your data, understand the impact on your agency, analyze important metrics across platforms, and help you save precious time. Here are five types of essential marketing analytics software and tool types we'll be discussing:
PPC Analytics
Using PPC tools helps agencies like yours monitor and effectively gauge the performance of paid ad campaigns. It's important to view and analyze your PPC data both internally and in client reporting so that you can see what's working and – if things aren't going to plan – what's not. This allows you to share your big wins and pivot your strategy as needed in the paid ad landscape. 
Keep in mind that important KPIs to track and monitor include: cost, clicks, impressions, CTR, conversion rates, and cost per conversion. And while the following two options aren't marketing analytics tools per se, they still include a lot of relevant data that agencies like yours should use.
Google Ads (Formerly Google AdWords)
The heavy-hitter in the PPC landscape, Google Ads provides plenty of KPIs to inform your agency, both internally and when communicating with clients. 
Looking at the Google Ads homepage alone, you'll see highlights: the number of Clicks, Impressions, Average CPC, and Cost for your agency's campaigns.
Click into a single campaign, and you'll see more – like CTRs for specific ad groups and a breakdown of your impressions on an actual map, plotting where the hottest locations are for your ads.
Click into a single ad group, and you'll see much of the same as the homepage, but also the number of Conversions, Cost/conversion, and Conversion rate.
All the key metrics are displayed within Google Ads, so you should be able to get a quick pulse check just by poking around, or viewing the data from an aggregated source.
Agency Pro Tip: Keep an eye on lost impression share due to budget constraints, as this is a great way to upsell your client to higher ad spends, particularly for top-performing campaigns. If your client's budget is tight, you can shift money away from lower-performing campaigns into the better campaigns that have hit their budget caps on a regular basis.  
Microsoft Advertising (Formerly BingAds)
Although not as popular as Google Ads, Microsoft Advertising (otherwise known by many as BingAds, even though the name change was announced 3 years ago) is another PPC platform option with relevant analytics built right in.
By using their Campaigns page or running performance reports, you can find the following:
CTR

Average ad position

Average CPC

Conversions

Conversion rate

Impressions, impression share
That should give you the basics of how your Microsoft PPC campaigns are performing. If you want to dig a little deeper, Microsofts also suggests monitoring the following for more customization:
Quality score, historic quality score (keyword reporting)

"Top vs. other" column (in account, campaign, ad group, ad, and keyword performance reports) to measure CPC/CTR between ads in the mainline, bottom, and/or sidebar ad positions

Ad extension reports

Share of voice reports

Negative keyword conflicts reports

Keyword suggestions feature (suggested first-page bids and estimated number of monthly searches)
As you can see, there are plenty of options for finding data to analyze in Microsoft Ads, despite it not being a formal analytics tool.
Agency Pro Tip: Try optimizing your ads for specific devices – this is an interesting feature that BingAds offers. 
SEO Analytics Tools
SEO analytics tools are essential to making sure your clients' websites are optimized for search engines. There are so many metrics to track here, and using specific tools can help you keep an eye on the most important ones. For example, SEO analytics to track and monitor for your agency and your clients include:
Organic traffic

Organic conversions (or Goals)

Keyword rankings

New backlinks/referring domains

Authority metrics (like Domain Authority/Trust Factor)

Local SEO visibility (like Google Maps Rankings, Google My Business Insights, Session location)

Organic landing page metrics (like Organic sessions/Goal metrics for each landing page)

Page speed (like Page load time, Time to first byte)

Mobile traffic & rankings 

Engagement metrics (like Bounce rate, Time on site, Pages per visit)
The interesting feedback we have received from several SEO agencies is that each tool has its own limitations, so it is not uncommon to find digital agencies using a combination of multiple tools to fill the SEO gaps and paint a complete picture of their client's organic search campaigns. 
So, here are some of our favorite SEO analytics tools to make this task simpler and more efficient.
AgencyAnalytics Built-in Rankings Tool
AgencyAnalytics' built-in keyword ranking tool is a favorite among SEO-focussed digital marketing agencies. This includes ranking reports for Google & Microsoft, along with daily updates and powerful filters in a mobile-friendly interface.
This way, you can customize metrics, track SERP positions, and showcase SEO achievements to your agency's clients. Automate your keyword reporting by creating templated rank reports and dashboards. Not to mention that all your reports and dashboards are fully white-labeled. 
This Rank Tracker Tool complements our Site Audit Tool, Backlink Monitor, and Google Search Console dashboard to paint a fuller picture of your clients' SEO performance.
AgencyAnalytics works seamlessly with other SEO analytics tools, so you can combine all of the insights from various tools in one place to get a complete picture and quickly see past the limitations of a single tool. 
Agency Pro Tip: Want to get to the meat of your SEO metrics quickly? Add an organic conversion rate widget to your SEO dashboard in AgencyAnalytics. 
Ahrefs
A popular choice for marketers, Ahrefs offers a full suite of both paid and free SEO tools. 
In terms of paid features, view your data using the Dashboard (AKA their general overview), Site Explorer (to research competitors' backlinks/keyword rankings), Keywords Explorer (to find keyword ideas), Site Audit (to scan your sites automatically), Rank Track (to monitor your ranking progress), and Content Explorer (to find content ideas). 
Free Ahrefs SEO Tools include standouts like their Webmaster Tools, Backlink/Broken Link/Website Authority Checkers, Keyword Generator, Youtube/Amazon/Bing Keyword Tools, SERP Checker, SEO Toolbar, WP Plugin, and Keyword Rank/Keyword Difficulty/Website Checkers.
Extra tools & features include a Content Gap tool, SEO Checker, and SEO software options. Their offerings are plentiful, to say the least. However, their interface is not always client-friendly, which is why AgencyAnalytics offers an Ahrefs integration to pull that data into white labeled reports with minimal effort. 
Agency Pro Tip: Try checking out the Ahrefs "Traffic Potential" metric in their Keywords Explorer. It provides an estimate of not only the monthly search volume of a single keyword, but also the total search traffic from variations of that search query. 
Majestic
Next on our list is Majestic, which really shines when it comes to backlink data (hint: AgencyAnalytics even offers a Majestic integration for this very purpose).
But they, too, offer an extensive suite of tools. Take time to explore their Site Explorer, Bulk Backlink Checker, URL Submitter, OpenApps integration, Keywords, Campaigns, and Verified Domain tools – all of which are offered on their Lite plan.
Upgrade to Pro, and you'll have access to Flow Metric History, a Business Profile, Domain Comparison tool, Custom Reports, Neighborhood Checker, Search Explorer, Rank Tracker, and even experimental offerings like Solo Links and Mutual Links.
Lastly, they offer The Majestic API to help agencies like yours build bespoke apps.
Agency Pro Tip: Try Majestic's Link Graph feature to visualize link neighborhoods – an easy way to upgrade your backlink audits.
Moz
Another favorite is Moz – which, like Ahrefs – offers a healthy dose of both paid and free options. In terms of paid tools, they offer the popular Moz Pro – which includes offerings like their Keyword Explorer, Rankings, Site Crawl, Page Optimization Scores, Link Explorer, along with Custom Reports. Set up Moz Pro Campaigns to flow through each option seamlessly.
You can check out their Moz Local plan for businesses with a physical location, or their STAT plan for high-capacity keyword tracking. 
Then there are the free options, like Link Explorer, Keyword Explorer, Competitive Research, Domain Analysis, MozBar, and beyond. An industry leader when it comes to key metrics like Page Authority and Domain Authority, they offer a competitive edge. Interestingly, Moz is not nearly as popular with the over 5,000 agencies on the AgencyAnalytics platform, with the leader in that space being next on our list. 
Agency Pro Tip: Try segmenting your keyword data in Moz Pro Campaigns for added precision when reporting. Filter by keyword, label, location, or branding.
SEMrush
Then there's SEMrush, another well-known SEO tool (which offers a suite with content marketing, competitor research, PPC, and social media marketing offerings) and the SEMrush integration is one of the most popular SEO tools among agencies on the AgencyAnalytics platform. 
When it comes to SEO, they offer groups of features like Keyword Research, On-page SEO, Local SEO, Rank Tracking, Link Building, and Competitor SEO Analysis. 
Each group breaks down into sub-features like Keyword Magic, Keyword Gap, On-Page SEO Checker (a personal favorite!), or Backlink Gap. 
Look around their various plans to see which features are offered where – and you might want to check out their "Agency Growth Kit" as a potential add-on, regardless of which plan you choose.
Agency Pro Tip: Use keyword tags to segment performance by search intent, SEO strategy, or timing. For example, you can tag all purchase intent keywords, then add secondary tags for Q1 or Q2 to track which were added when. Or add an "Optimization" tag for keywords where you are doing a page audit and optimization to drive improved rankings. That way, you can filter your ranking reports to see the progress of each SEO strategy. 
Social Media Analytics
When it comes to social media, there are countless platforms out there for your agency to use for your clients – each coming with its own analytics features. These individual tools are valuable for any agency offering social media services, and each one comes with its own host of valuable metrics to focus on.
Meta
With Facebook (Or Meta), there are a few different sources to find valuable data. Meta Business Suite, Ads Manager, and Events Manager all offer free analytics tools. 
In Meta Business Suite, take advantage of the in-app Analytics for Facebook and Instagram. Toggle to "Insights" to see your metrics, including Goals, Results, Content, and Audience stats.
In Ads Manager, see an overview of your paid ad campaigns' performance. 
And in Events Manager, find web event data after adding a Meta Pixel code to your website or setting up the Conversions API. While there, you'll find:
An overview

A list of data sources

Stats on custom conversions

Integrations with partners
All three Meta options offer plenty of social media analytics for you to sort through. Sometimes too many, especially for your busier clients. And the interface can be confusing, even for the most seasoned marketers. By using the Facebook Integration or Facebook Ads integration, your agency can pull that data into an easy-to-understand dashboard and reporting system in minutes. 
Agency Pro Tip: Don't forget to try out the Meta Business Suite's goal-setting feature within the Insights tab. Here, you can set goals for increasing reach or follower count and work with an actual plan for getting there. It's an interesting way to interact with your data.
Google My Business
A major player in the local search game, Google My Business is a key social platform for businesses with a physical location (not that virtual businesses can't create profiles).
Use their in-app analytics to gauge metrics like:
Search queries

Number of unique visitors to your profile

Direction requests

Calls

Website clicks

Messages

Bookings

Total interactions

Food orders

Product views
So, if you're managing social media for local businesses, don't forget to include Google Business Profile reporting when communicating with your clients.
Agency Pro Tip: If your clients are concerned about the potential for negative public reviews, Hootsuite summarizes: "Google finds that a combination of positive and negative reviews is more trustworthy than page after page of glowing recommendations." Just make sure that you or your clients respond to all reviews – even the negative ones – in a timely manner. Experience has shown that a well-crafted response to a negative review can have nearly as much of a positive impact on your client's brand as a 5-star review.
LinkedIn
Another key professional social network is LinkedIn. Known for its networking capabilities, this is a social media platform you're likely already using for your clients, especially for your B2B marketing strategies. In terms of organic reach, in the LinkedIn Page analytics, you'll find metrics like:
Updates (desktop)

Content (mobile)

Followers 

Visitors

Search Appearances

Competitors

Employee Advocacy

Talent Brand
Keep an eye on these stats and info to make sure your organic LinkedIn efforts are on track. For paid placements, LinkedIn Ads reports will help your clients understand the ROI your agency is driving. 
Agency Pro Tip: Pay attention to your Follower Demographics. When combined with CTR and Engagement Rate, you can very clearly determine who loves your content and craft your updates just for them.
Pinterest
The next social network on our list is Pinterest. Perhaps lesser used by businesses than, say, Facebook or Instagram, there are specific niches that align with this visual-first platform.
If you're a business on Pinterest, there are specific analytics you'll want to keep your eye on. Pinterest has these grouped into four categories:
Overall presence (organic, paid, and earned engagement)

Account insights (how users interact with the content they save from your accounts)

Your best Pins (most popular Pins/ads)

Audience insights (which topics your audiences are interested in)
Use these metrics to inform your paid and organic Pinterest strategy.
Agency Pro Tip: Check out the "Affinity" metric, which is a percentage of how much your client's audience is interested in a topic in comparison to the Pinterest audience at large. This can provide useful insights for content creation.
TikTok
Perhaps the hottest social media platform out there at the moment, TikTok is the place to be for businesses that enjoy a first-mover advantage. If you're using TikTok for your clients, here are the important categories/metrics to keep on your radar:
Overview

Follower growth

Video views

Profile views

Likes

Comments

Shares

Content 

Total views

Total likes

Comments

Shares

Avg. watch time

Watched full video

Traffic source type

Audience territories

Followers

Audience locations

Times of the day/week they're most active on TikTok

Change in follower growth (compared to the previous period)
TikTok itself recommends that marketing agencies "lean lightly on analytics" and use them as a source of insights.
Agency Pro Tip: Be sure to keep an eye on your clients' trending videos, which will highlight their nine best videos in terms of growth in viewership. 
Twitter
Not nearly as new as TikTok, Twitter is probably a big part of your social media strategies in general. A mainstay in the social world, Twitter's analytics are helpful to keep an eye on.
Within Twitter for organic reach, you'll want to monitor:
Tweet Activity (engagement)

Followers (with Interests, Locations, and demographics)

Twitter Cards (clicks driven, app installs, and Retweets)
These should act as a good starting point when course-correcting your Twitter strategy.
Agency Pro Tip: Give the "Twitter engager targeting" a try – it will display your ads to users who have already seen or engaged with your clients' Tweets.
YouTube
Last but certainly not least in the social world is YouTube. Combining video marketing and social media marketing, YouTube is another mainstay. They've got plenty of in-app YouTube analytics for you to choose from when informing your future content strategy. Viewable in YouTube Studio, you'll find the following categories:
Overview - Typical performance, Top videos, Realtime, etc.

Reach - Traffic source types, Impressions, YouTube search, etc.

Engagement - Top videos, Top posts, etc.

Audience - Watch time from subscribers, Age and gender, Top geographies, etc.

Revenue - Monthly estimated revenue, Transaction revenue, Ad types, etc.

Research - Searches across YouTube, Your viewer's searches  
So, take time to dive deep into your clients' YouTube dashboard and you'll stand to learn quite a bit.
There are also several popular social media aggregator tools that give agencies both the analytics and the publishing tools to streamline their social media efforts. 
Agency Pro Tip: Videos showcased on the homepage or suggested videos section are most often the top sources of video views. However, informational or instructional videos (e.g. "how to scale a marketing agency") get most of their eyeballs from search. Don't forget to craft a well-thought-out description so that YouTube knows what your video is about. 
Hootsuite
The best friend of any social media manager, Hootsuite is an industry leader in the space. You're probably most familiar with its publishing and engagement tools, but it offers an "Analyze" feature for getting an overview of your clients' entire social media presence and corresponding metrics.
From within Hootsuite, you can set benchmarks to monitor your clients' social performance over time. They also offer their own customizable reporting options.
Agency Pro Tip: Try integrating your Hootsuite account with Panoramiq Multiview to streamline your Instagram activities. 
Buffer
Another social media aggregator option is Buffer. Their analytics are broken up into four categories:
Boosted post insights

Account analytics

Stories & post analytics

Audience demographics
They offer customized reporting with white-label options. 
Their analytics tools seek to answer three primary questions:
What are the best times for me to post?

What are the best types of posts for my audience?

What is my ideal posting frequency?
Agency Pro Tip: For international clients, don't forget that you can change the time zone for each individual profile.
Later
Later is a popular option with analytics features specific mainly to Instagram. Included with all Later paid plans, you can use their Instagram Analytics tool, which focuses on:
Increasing your engagement rate

Optimizing your times to post

Analyzing your Instagram Stories in more detail

Ultimately, attracting the right followers 

Improving your overall Instagram strategy

Driving traffic elsewhere from Instagram
Agency Pro Tip: Try their Saved Captions feature for creating several hashtags lists to reuse in future captions. Having multiple sets of hashtags for each client will give you a good mix of different types of hashtags when writing all of your social media captions.
Sprinklr
Sprinklr, on the other hand, is a unified CXM platform with plenty of marketing analytics to boot. They're well-known for their signature platform, which offers social media features like campaign planning, workflow management, and a unified calendar. 
But their "Modern Marketing & Advertising" product is more focused on analytics, offering an omni-channel experience to get a better sense of your end-to-end marketing lifecycle – running on AI. 
It focuses on:
Executing, tracking campaigns

Analyzing performance, industry data

Mitigating risk

Content optimization
The Marketing Analytics feature within this product compiles data about your campaigns and analytics across more than 30 digital channels, in their dashboard which, again, runs on their specialized AI. 
Agency Pro Tip: Using social measurement, trend analysis, and keyword tracking, Sprinklr can give your agency the inside scoop regarding conversations about your competitors. Use these tools to compare your client's performance against their direct competitors.
Sprout Social
A direct Hootsuite competitor, Sprout Social is known for its social media offerings. They offer products for Engagement, Publishing/Scheduling, Analytics, Listening, and Employee Advocacy. Of note here are the analytics capabilities – including automated reporting.
They highlight several metrics to keep in mind for each platform…
Facebook: FB page impressions, fan growth, organic content performance

Twitter: Aggregate post stats, top-performing organic/paid Tweets

Instagram: Follower growth, engagement, hashtags trends, conversions, paid content performance

LinkedIn: Audience growth, demographics, engagements/impressions, paid vs. organic performance

Pinterest: Website traffic, etc.
Agency Pro Tip: Don't forget your URL tracking parameters so that your analytics on website traffic from places like Sprout Social are as accurate as possible.
Website Analytics
Any business with a website (and that's most businesses these days) can benefit from website analytics tools. As someone at a marketing agency, your job is to pick and choose from the different data points to keep a close eye on the metrics that matter most.  
Important website engagement metrics to keep in mind include your client's Total Visitors, Bounce Rate, Average Time on Page, Average Session Duration, top Traffic Sources, and most common Exit Pages.
Google Analytics
When you think of marketing analytics tools, the first one that came to your mind may very well have been GA – or Google Analytics. A free, foundational resource for any marketer, Google Analytics is where many other tools on this list pull parts of their data. 
In Google Analytics, you're able to view just about any website metric – from Bounce Rate to Goal Completions to top Acquisition Channels – to see the full picture of your website's performance. 
The issue here isn't in the what (GA has just about everything you need to know), but in the how – to make sense of it all. Customization, like with personalized dashboards and custom reports, can help a great deal.
The pure volume of data that is available is one of the reasons why the Google Analytics dashboard is one of the most popular among our agency partners. With it, agencies create clean, streamlined Google Analytics reports that help tell the story behind their marketing efforts.
Agency Pro Tip: Use the Google Analytics Goals section to track your client's most important macro and micro conversions so that you can show off everything your agency does to support the entire marketing funnel. However, keep in mind that Universal Analytics will be sunsetted as of July 2023 and Google Analytics 4 will become the only option out there from Google in this space. Curious about the differences between Universal Analytics and Google Analytics 4? We broke it down in this blog post. 
Adobe Analytics
Adobe Analytics (previously known as Omniture) is the self-proclaimed "Web analytics on steroids." Key features include multi-channel data collection and attribution, cross-device tracking, rule-based attribution, custom tracking to detail a customer journey, and many more features. In general, Adobe Analytics is a much more powerful web analytics tool than your out-of-the-box Google Analytics implementation, but that means it is also much, much more complex to set up and manage.
Adobe Analytics has acquired several other data intelligence platforms in recent years, including Marketo & Bizbile, allowing agencies to add more and more capabilities to their Adobe Experience Cloud.
However, it is not free. In fact, you can typically expect to start somewhere in the $2,500/month range for the basic functionality and it can get up to $8,000 - $10,000/month to get most of the bells and whistles - if you aren't looking to add the really advanced functionality.
Because of the price tag, Adobe Analytics is far more suited for larger agencies, particularly those with enterprise clients.
Agency Pro Tip: Adobe Analytic's Segmentation IQ feature is very handy for discovering statistically significant differences among different segments using automated analysis.
Plerdy Website Heatmap Tools
Want to gather actionable insights to help take a client website to the next level? Then you need to check out the Plerdy website heatmap tools. With these powerful marketing analytics tools, you can track and analyze user behavior to see what's working and what isn't.
That way, you can make the necessary changes to improve your client's website and make it even more user-friendly. Plus, Plerdy offers a free trial mode so you can try out their features risk-free.
Agency Pro Tip: Heatmaps are an invaluable tool that experienced marketers, UX experts, and SEO specialists rely on to track user behavior.
Google Data Studio
Another free data tool from Google, Data Studio (now called Looker Studio) offers a more elegant way to view your metrics – especially from sources like Google Analytics (although they integrate with hundreds of "Connectors"). Simply select from one of their premade templates from the Report Gallery and watch your data become more easily analyzable. 
However, most of the agencies we've talked to remark that Google Data Studio is not very intuitive, so creating reports and dashboards can turn into a "Hell Week" of data and analysis.
Agency Pro Tip: If you are building reports in Google Data Studio, include date range filters so that you can group data by specific date ranges. This will make it faster and easier when you want to look at historical data on its own, or to create comparisons to showcase growth.  
Google Lighthouse
Another free Google tool, perhaps not as well-known, is Lighthouse but popular among mid-sized marketing agencies. Lighthouse is open-source and helps improve the quality of your web pages. It'll help audit for:
SEO

Performance

Accessibility 

Progress web apps

And beyond
Run Lighthouse in Chrome DevTools, from the command line, or as a Node module. After providing a URL for auditing, watch to see how the report indicates your clients' web page performance. From there, you can identify potential areas of improvement.With a streamlined integration directly into AgencyAnalytics, agencies quickly see issues related to performance, SEO, best practices, and accessibility using the Google Lighthouse dashboard to make sure the client's website is performing at its best. 
Agency Pro Tip: You might already be used to Google's PageSpeed Insights for some of this information. But using it in tandem with Lighthouse will paint a more comprehensive picture. 
Google Search Console
The definitive Google Search reporting tool, Search Console is, again, where many other analytics tools will pull important data from. Not to mention that it's free!
Toggle to Performance > Search Results for a handy overview of how your clients have been performing in search results. Here, you'll find a dashboard with metrics like Total clicks, Total impressions, Average CTR, and Average Position.
Also find below your top queries, pages, countries, devices, search appearances, and dates.
And in Search Console, you'll find other key features for indexing, experience, and enhancements. All around, a Google Search Console Dashboard is an essential part of any marketer's toolkit.
Agency Pro Tip: Don't forget to check the Mobile Usability tab for a snapshot of how your clients' sites are performing on mobile devices. Fixes here can make for quick wins, especially in Google's mobile-first indexing world.
Analytics Dashboards
As you can see, there is a practically endless list of sources for marketing analytics, from PPC platforms to social media networks, to SEO tools, and more. The trick for most agencies is how to bring it all together into a cohesive report or dashboard without spending hours copying and pasting data, screenshots, and charts from multiple platforms. 
And that's where all-in-one analytics dashboards come into play. 
Read More: 15 Marketing Dashboards To Help Your Marketing Agency Scale
If your agency is handling multiple campaigns and digital platforms for your clients, you need something to bring all of that data together in one tidy, and actionable, package.
HubSpot Marketing Analytics & Dashboard Software
A common name you'll hear around the digital marketing space is HubSpot. In particular, their Marketing Analytics & Dashboard Software is relevant here.
Use it to tie marketing interactions to closed revenue, analyze your site's performance, find reports on your various marketing channels, and monitor/juggle inbound marketing strategies (think: blogging, landing pages, email marketing, marketing automation, lead management, analytics in general, partitioning, social media, SEO, CTAs, ads, and their Salesforce integration.) One of the benefits of HubSpot is that it uses first-party cookies to gather intelligence that can help empower an agency's marketing efforts. 
When it comes to reporting and analysis, much like AgencyAnalytics, HubSpot's Analytics & Dashboard Software integrates with other programs to consolidate and streamline data into reports and dashboards. However, HubSpot is built around the total number of marketing contacts, and most often starts out at approximately $1600 per month – making it relevant for larger businesses, but quite inefficient for marketing agencies.
Agency Pro Tip: When creating your traffic analytics reports in HubSpot, don't forget that you can customize and filter by device type or browser for more precise client reporting.
AgencyAnalytics Automated Client Reporting Platform
With AgencyAnalytics, automate all your client reporting in minutes by aggregating data from over 75 marketing integrations in minutes instead of hours. All of the data from the other tools, including website and eCommerce analytics, SEO ranking, PPC performance, engagement across social media channels, and even HubSpot, are combined into one customizable dashboard. This tool, which was built for marketing agencies, takes all of the time and effort it used to take each month to gather, compile, visualize data, and report on your agency's results and reduces it to minutes, giving your agency more time to develop strategies to retain and acquire more clients. 
PS: Curious about using those marketing dashboards to (ethically) upsell your agency clients? Check out our deep dive.
Summary 
As you can see, when it comes to analytics, there's no shortage of data for you to chew on. We covered analytics tools across dashboards, PPC, SEO, social media, and websites. At the end of the day, you want to use this information both internally and in your client reports – seeing what's working, and what isn't – to inform your marketing strategies. PS: Looking for more tools to scale your marketing agency? Check out our comprehensive list.
Capture All of Your Marketing Data in One Place
And if you're looking for a single solution to organize all of your marketing data in one place, the seamless answer is AgencyAnalytics. Combine your favorite marketing analytics tools into one platform, so that you can share your findings and wins with clients – easily.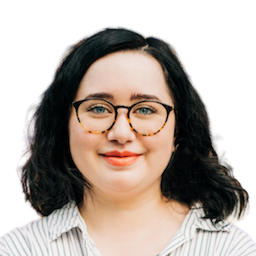 Written by
Mercedes Killeen
Mercedes Killeen is an author, writer, editor, and marketer based out of Toronto. She got her start in poetry, but these days, she's spending more time in SaaS roles.
Get Started for Free
Try AgencyAnalytics risk-free for 14 days. No credit card required.