Time is a limited commodity–especially when you're running a marketing agency.
Improving your team's performance is a top priority for agency owners like you, and that's why you need an all-in-one marketing dashboard. It's one of the most important tools to deliver results and scale your business effectively. 
When your staff is keeping on top of client requests and creating top-notch marketing campaigns, the last thing you want is a lack of efficiency. 
Do you really want your staff to rummage through multiple platforms for your clients' digital marketing analytics? Not only is it absolutely dreadful to do, but it's also a recipe for human error and completely missing the mark for client expectations. 
As your agency begins adding more clients to the roster, this approach will only hinder your growth and cause unnecessary headaches. 
That old adage is true: Time is money. The more efficiently we can work, the more time goes back into our day, which we can spend on getting great results for our clients or finding other ways to be a better, faster, stronger agency.

Rachel Jackson, Lead SEO at Wit Digital
Luckily, an all-in-one marketing dashboard will do the heavy lifting for you. In this article, we'll outline exactly why your agency needs this tool to scale.
7 Reasons To Use an All-in-One Digital Marketing Dashboard
Whether you're plain ol' tired of using manual spreadsheets for client reporting or exploring a Looker alternative, here's precisely why your agency needs an all-in-one marketing dashboard.  
We've also included a few marketing dashboard examples for further context.
1. From Chaos to Clarity: Consolidate Your Data in a Digestible Format
With multiple clients come exponential marketing data points to keep track of. With so much at stake, you don't need copy-and-paste errors bogging down your marketing teams. Not only will this skew (or completely throw off) your clients' data-informed decisions, but also it wastes a lot of your agency's precious time. 
Even if you're working with a smaller number of clients (e.g., you're a boutique or niche agency), you need a client reporting system that's scalable and sustainable in the long term. 
Make data-informed decisions faster with customized marketing dashboards on AgencyAnalytics. Easily track website traffic, social media insights and more. Sign up for your free 14-day trial today!
With an all-in-one digital marketing dashboard, it's a breeze to consolidate all those insights under one roof. The best part? All you have to do is successfully integrate your clients' marketing platforms with AgencyAnalytics, and we'll do the data retrieval for you.  
With AgencyAnalytics, we can now pull data from multiple sources in a matter of minutes, and create detailed and professional reports that effectively communicate our marketing performance and key metrics to our clients. The platform has truly revolutionized our reporting process, saving us time and reducing stress levels, allowing us to focus on delivering even more value to our clients.

Adam Binder, Founder + CEO, Creative Click Media
So Many Dashboards To Choose From
No two clients are the same, and neither are their reporting needs. Start from several all-in-one marketing dashboard templates and customize them in minutes. Check out the video to see some of them in action.👇
Choose from top marketing dashboards including:
If you prefer to create your own dashboard, build a content marketing analytics dashboard or create an automated KPI dashboard from scratch–it's as easy as dragging and dropping widgets. From an email marketing dashboard to tailor-made digital marketing dashboards, the possibilities are endless.
Want a more platform-specific dashboard? Choose from over 75 marketing dashboards, including Facebook Ads, Google Ads, Google Analytics 4, YouTube, HubSpot, and your dashboards are instantly ready.
Easily Create Account-Level Dashboards
Looking to monitor data for multiple clients in a single view? AgencyAnalytics enables users on its Agency and Enterprise plans to create account-level dashboards.
Create a marketing dashboard at the account-level to have oversight of client campaigns and your marketing team's workflows. Get the big picture view with AgencyAnalytics, it's free for 14 days.
This feature makes it simple for agency leaders and account managers to track key marketing metrics and KPIs across multiple client campaigns. This is also a great tool for establishing data benchmarks for your agency.
2. Get Real-time Data Insights at Your Fingertips 
Data is a superpower, and your clients need it to meet their overall marketing objectives. 
As an agency, the client's active campaign dashboard and final report showcase our work. It's important that we present key metrics accurately in an easy-to-digest way. That way, we're able to identify insights that lead to actionable campaign optimizations, whether that is in real-time or a takeaway for future marketing campaigns.

Ashlee Brown, Campaign Performance Manager i76 Solutions 
A major drawback of manual reporting is that it's frozen in time, and there are no real-time updates after you've downloaded the data or taken screenshots. What if there was a spike in a client's website bounce rate overnight? Uh-oh– guess what: it won't magically show up on your manual spreadsheet (and it's even a Looker Studio limitation if we're being specific). 
Before using AgencyAnalytics, we used Google Data Studio (now Looker Studio). While it's a powerful tool, it's one of the few Google programs with absolutely no customer support. So if a widget breaks or you can't figure out how to navigate a platform update, you're pretty much on your own. With AgencyAnalytics, there's customer support, and it's easy to create esthetically pleasing reports. 

Molly Lopez, Founder & CEO, Sparo
No need for static, outdated insights. Use AgencyAnalytics to create marketing dashboards, automate data retrieval, and give real-time updates, free for 14 days.
Marketing is dynamic. Things can change quickly, especially when external factors are at play (like the Google Analytics 4 update, for example). Use a marketing dashboard to:
Gives real-time updates and stay on the pulse of what's happening

Run cross-campaign reports that blend data across multiple marketing channels and give an overview of the bigger marketing picture 

Highlight the value your agency brings to the table, such as the long-term impacts of SEO on organic website traffic
Additionally, your clients are busy and may need to know what's happening with their marketing efforts at a moment's notice. 
No worries, though! Your agency isn't on the clock 24/7, and there's a better solution. Grant login access and let your clients see those data insights whenever and wherever they like. 
Give your clients autonomy by granting access to their marketing dashboards. From creating custom user profiles to monitoring social media metrics, it's all possible with AgencyAnalytics–try it free for 14 days.
We operate on trust, and transparency is required for trust. Providing a login means we have nothing to hide - because we don't! And we want to be partners with our clients and in their success.

Lorianna Sprague, Vice President of Marketing at Trusted Search Marketing
Ashlee Brown, Campaign Performance Manager i76 Solutions, goes on to describe that, "We utilize our dashboards for much more than reporting. We use them to keep our eyes on marketing campaigns and their key performance indicators around the clock; our clients should be able to as well. You can't hide behind dynamic data, so in a way, it pushes us to be the best we can be."
Agency Tip: Before creating a client dashboard or report, understand the difference between KPIs and metrics. That way, you'll report on meaningful indicators that tie into your client's strategic goals instead of vanity metrics that only look good on paper. 
3. To Reduce Churn With Data Transparency
Trust is the foundation of any agency-client relationship. 
The only way to build it is by delivering consistent marketing performance every time. After clients have signed on with your agency, they need assurance that you're delivering what was promised. 
Client reporting helps build trust between businesses and their digital marketing agencies. By providing regular reports, businesses can see that their agencies work hard to deliver results. This transparency is crucial for building long-term relationships between businesses and their digital marketing partners. 

Guy Hudson, Founder of Bespoke Marketing Plans
And that's where a marketing dashboard swoops in to save the day. It's the most compelling way to present your clients' data insights and foster client loyalty in the process.
Marketing dashboards increase accountability and saves your agency time from answering questions like, "How much ad spend did this marketing campaign pull?" 
Marketing dashboards help us keep clients informed and happy with minimal effort. This improves client retention. I've also seen our reports get forwarded by our clients to other businesses they know to show the key marketing metrics we're achieving and the service we're providing.

Lane Anderson, Founder & CEO, London Road Marketing
From using a PPC markup to adding annotations for more context, use a marketing analytics dashboard to streamline reporting and give clients the reassurance they need. 
Communicate your agency's margins and be transparent about ad spend with a marketing dashboard tool. Try the PPC markup feature on AgencyAnalytics–sign up for a free 14-day trial today.
4. Win Back Billable Hours With Scalable Client Reporting
Efficiency is the name of the game when you're scaling a marketing agency. With so much at stake, it's just not practical to spend hours on reporting when you've got other things to focus on. 
Here's some food for thought. On average, agencies spend 90 minutes on manual client reporting. And internal research from our 2022 Client Benchmarks Report has shown that:
Mid-size agencies send approximately 6 client reports per month 

Enterprise-level agencies send approximately 5X more client reports than mid-size agencies (i.e., 30 client reports per month)
In the absence of an automated reporting tool, your agency will waste up to 45 hours on manual reporting per month (depending on how many clients are on your roster). That's almost two entire business days!
No need to squander those billable hours, though. With a reporting tool like AgencyAnalytics, cut down your time spent per report to 30 minutes, like Orgeon-based marketing agency, :Delmain. 
By greatly reducing time invested per client report, :Delmain now puts that time to better use like more 1:1 time with the client, mining data to determine better use of advertising spend, A/B testing to drive more customer opportunities, and improved communication with their clients. 

5. Streamline Onboarding Using Dashboard Templates
As a marketing agency, onboarding new clients can be a challenging and time-consuming process. Utilizing pre-built reporting dashboards and marketing report templates streamlines this process and makes client onboarding a breeze. 
Create a dashboard template that is specific to each type of service offering so you can quickly duplicate it for any other client with that service and have consistent reporting.

Lorianna Sprague, Vice President of Marketing at Trusted Search Marketing 
Do you serve clients with similar reporting needs? Then repeat after us: duplicate, customize, repeat! 
No need to reinvent the wheel each time–create a copy of a marketing dashboard and tweak it where necessary. 
After all, efficient agency processes and agility go hand in hand when you're a growing marketing agency. It's the only way to streamline the client onboarding process and move further down the digital agency life cycle. 
AgencyAnalytics has been a game changer for our company. We were able to connect all of the different services that we offered into one dashboard, which gave us complete oversight. The modular nature also means faster insights-we're getting them sooner rather than later. Overall, it saved us time, allowed us to grow, and helped move our marketing teams from constant reporting to relationship-building.

Ruben Roel, President & Founder of Investigator Marketing
And so, using a digital marketing dashboard means:
Maximizing billable hours, 

Focusing on building client relationships

Running your agency more efficiently
Duplicate a marketing dashboard at the click of a button. Save billable hours and maximize efficiency with AgencyAnalytics–try it free for 14 days. 
6.  Unleash Your Agency's Potential with Clear Data Visualization
Running successful marketing efforts is one thing, but it won't mean much if your clients can't decipher what the data is saying. 
Create a marketing dashboard with easy-to-understand data visuals that your clients will love. It's free for 14 days on AgencyAnalytics.
That's why data visualization is so important! A heap of numbers is an eyesore and does your agency no favors. A marketing dashboard provides visuals that seamlessly complement numerical data to showcase the value you're bringing to the table. That way, your agency and clients know exactly what's happening at a moment's glance.
The data visualization provided by AgencyAnalytics report templates goes above, and beyond the reports, you can create in Google Sheets, and it's all at the click of a single button. We really appreciate the automation as well.

Graham Lumley, Director of Growth Marketing at Blackhawk 
7. Boost Revenue Through Client Acquisition and Upselling
Did you know that an online marketing dashboard can also be used as a tool for client acquisition and upselling your agency's services? You read that right! 
Showcasing other client dashboards has helped us secure new clients. The great visual layout really helps on calls, especially for building trust and respect for the professional level of our marketing performance campaigns.

Jo McKee, Founder of McKee Creative Agency
Versatility is the name of the game, and a marketing dashboard is a multi-functional tool to help you meet a range of goals. Show potential clients what you're capable of by using it as a live presentation tool during your sales pitch. 
It's as simple as heading to your AgencyAnalytics dashboard and clicking 'Present.' And who doesn't love a built-in upsell engine? 
Here's a tip–use marketing dashboards to identify additional data insights and services that clients may benefit from. Not only does it lead to increased revenue, but it also helps your clients to smash their goals in the long run. The best part? Creating those multi-functional dashboards doesn't take all day! 
Winning back time allows the team to focus less on doing admin tasks and focus on client campaigns. The more time we focus on clients, the better the results are and, thus the happier the client is. Happy clients = more revenue for the agency. On average, we upsell our existing clients every 6 months, and have the resources to do so, as no one is wasting all those hours in reporting anymore.

Joshua George, Founder of ClickSlice
You may even find that upselling comes more naturally when you keep a transparent, client-centric approach. For example, your agency may be responsible for one arm of a client's marketing campaign while working alongside other agencies. 
While it's tempting to view this as competition, it's actually an opportunity to remain focused and objectively evaluate your clients' marketing efforts. That way, you'll build trust and may even get more business in the process. 
Clients realize that we're effectively reporting in a way that allows them to assess other agencies' work as well–we don't try to hide the good stuff other agencies are doing. I will tell them another agency is killing it for them. And clients often respond, 'I never expected to hear that. What other services do you guys have?'

Michael Gasser, Co-Owner & Partner of Squeeze Marketing
How To Create an All-in-One Marketing Analytics Dashboard
Now that you know why your agency should invest in a marketing dashboard, here's exactly how to create one on AgencyAnalytics. 
1. Head to the 'Templates' section on the left-hand menu of your AgencyAnalytics interface. 
2. Click on the 'Sections' option, followed by 'Create Template'.
3. Once your clients' marketing platforms are successfully synced with AgencyAnalytics, your marketing dashboards are in good shape. 
Go a step further by choosing from the following options (which includes the marketing dashboard examples we've covered):
Create custom marketing dashboards from scratch 

Choose from pre-built marketing dashboard templates (e.g., a Google Ads dashboard, a general marketing dashboard, or one of your own)

Copy a specific section from existing marketing dashboard templates (if needed)
That's it! Create a marketing dashboard or choose a pre-built one. It's all yours to customize as needed.
Their data across multiple marketing channels will seamlessly filter into these marketing dashboard templates for real-time, quick insights.
Using a Marketing Dashboard Is an Agency Superpower
Client reporting doesn't have to be a painstaking process each month. A digital marketing dashboard or digital marketing monthly report template are incredibly powerful ways to put hours back into your busy days. It allows you to access real-time marketing data insights, speed up your onboarding process, and customize marketing dashboards as much as you need. Try AgencyAnalytics free for 14-days and see why over 6,500+ agencies use it to scale.
Our old client reporting process was a headache, to say the least– we had to manually compile the information using screenshots, spreadsheets, and charts. The process was manual, error-prone, and not at all scalable. We needed a solution to streamline our reporting process and help us effectively communicate the value we were delivering to our clients. That's why we're glad we discovered AgencyAnalytics!

Adam Binder, Founder + CEO of Creative Click Media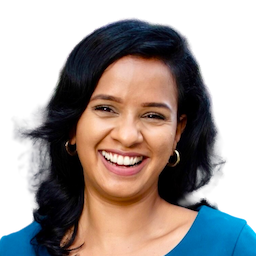 Faryal Khan is an experienced marketer and brand photographer with a passion for content creation. She creates value for brands through storytelling and captivating visuals.
Read more posts by Faryal Khan ›
Try AgencyAnalytics risk-free for 14 days. No credit card required.