Getting new clients to sign on for your agency's services is no easy task, and that's where a sales pitch deck comes in.
Let's be real–it's tough to stand out among the sea of alternatives, and the competition for agencies is stiff. Whether a prospect approaches your agency for an SEO-related solution or better social media management, trust that they're doing their research. And, of course, they're touching base with your competitors.
Why, then, is your agency the best choice? What sets you apart from the pack, and why are your services the best solution? 
Prospects want to know how your agency will solve their problems, and you must have a compelling way to answer those inquiries.
In this article, we'll show you how to craft an effective sales pitch deck that convinces prospects (and even existing clients) to choose your agency. 
Read on to learn about:
What Is a Sales Pitch Deck?
Simply put, a sales pitch deck is a presentation document that briefly outlines your prospect's challenges and how your agency is equipped to provide a solution. 
A sales pitch deck is usually accompanied by a verbal presentation (either in-person or on a video call, which could be more convenient). 
Virtual meetings can be very useful because of the ability to share screens, which can make information sharing and data demonstrations more efficient. While we have a lovely meeting room at our office, it can't quite compare to the convenience of being able to look directly at a screen. 

–Nick Butler, Managing Director of Ireland Website Design
And depending on your agency's resources or prospects' preferences, it may also be an email. Where possible, though, have face-to-face or video meetings with prospects to allow two-way conversation and real-time feedback. 
That way, you won't have to send follow-up emails like, "Hi! Did you have a chance to look at the pitch we sent a month ago?" 
Our favorite way to present is to share it while talking through it face to face. If we can't do that, at least a video call. It's nice to be able to address questions as we go along.

–Kate Thompson, Digital Strategist at Squidgy
In some scenarios, your agency may even need more than one sales pitch deck (which we'll explain later on). 
Regardless of the chosen delivery method, a sales pitch deck should be:
Tailored to the specific needs of each prospect

To the point and focused only on applicable agency services

Visually appealing and easy to follow
Why Your Agency Needs a Sales Pitch Deck
Each prospect has a different business problem to solve. Maybe they're not getting enough qualified lead generation (too many tire-kickers, anyone?), or perhaps their inbound marketing strategy needs a total overhaul.
Whatever the case, they need to know why your agency is a viable solution to their problems. 
Sure–having a solid brand reputation and a well-optimized website goes a long way. But an agency sales pitch deck is a tool that goes beyond generalizations or a one-size fits all approach.
Clients like to shop around going to multiple agencies, and when they see a generic, almost made-up proposal and then they see our bespoke, detailed breakdown of what we've done with their analysis, we're already above every other agency that's also trying to compete for that client. So our conversion rate is super high.

–Joshua George, Founder of ClickSlice
An effective sales pitch deck should:
Show that your agency has done its research and due diligence to understand prospects' unique business challenges

Clearly outline a unique selling proposition to solve prospects' business challenges and convey what sets your agency apart from competitors

Be visually engaging and to the point

Include data-driven insights and testimonials that boost your agency's credibility

Serve as a replicable document that's easily customizable for other prospects with similar needs (which is especially important if you're growing your agency)
We tend to have a default outline we use and update for each client. For specific cases or industries, we tailor the sales pitch deck around that specific client, industry, or sector.

–Ryan Stack, Co-Founder of The Stack Grp
Depending on the intricacy of your sales funnel and the needs of your prospects, you may also have more than one sales pitch deck (which we'll explore next).  
Types of Sales Pitch Decks Your Agency Should Know About
Consider the deal pipeline below (specifically the Discovery and Proposal phases) to understand how sales pitch decks work. 
1. Discovery Sales Pitch Deck
At the discovery phase, you've already done initial research on a prospect's challenges (or even had conversations). Now it is time to dig deeper to uncover more information to help move your sales process to the next stage.
A discovery sales pitch deck comes in handy to get your points across in a visual and palatable way. 
This should include the following:
An overview of your prospect's company (i.e., their vision, team, and product/service offerings)

A similar snapshot of your agency (i.e., your mission statement, team, agency niche–if appropriate to the client, years of experience, and track record)

A meeting agenda that clearly outlines what will be discussed within a prescribed time

References to any previous conversations about their challenges and interest in your agency's services

Any surface-level findings based on your initial research

Prompts for an open-ended conversation about your prospects' pain points and challenges. List some of the challenges you think they have, and then run through your discovery playbook questions to uncover more.

A brief overview of exactly how your agency will solve some of those challenges
Remember to Stick to the Point
While it may be tempting to offload all of the information about your agency's services, keep your sales pitch specific to your prospects at all times. For example, let's say your agency offers various services, including graphic design and event management. 
Prospects interested in SEO-related services probably won't be that interested in hearing about your last successful press campaign or that award-winning Amazon e-book your graphic designer put together. 
Stick to the essentials and focus on creating an effective SEO sales presentation. Outline their challenges (e.g., low website traffic) and precisely what you'll do to address them (e.g., diversifying their keyword strategy). 
Use a live dashboard as part of your sales pitch and show how you'll track monthly performance. Try it on AgencyAnalytics–it's free for 14 days.
We have had new leads contact us who said their old agency would rarely offer an update or would send them a report full of buzzwords & confusing data. This would be the main reason they swapped over to use our service. I often show new leads an example report, and they are impressed with how straightforward & easy to understand it is.

–Guy Hudson, Founder, Bespoke Marketing Plans
2. Proposal Sales Pitch Deck
After a discovery meeting, you'll be equipped to create a more refined sales pitch deck that primarily focuses on your proposal. 
Why is this additional sales pitch deck necessary? Perhaps your prospects gave more context about a particular issue that wasn't obvious before. Additionally, you may have more tailored or alternative recommendations following the discovery meeting or specific concerns you need to address after meeting with the broader buying team. 
In addition to the more general elements of the discovery sales pitch deck, here's what you should also include:
A recap of your prospect's pain points, challenges, and what they mentioned during the discovery meeting
What will happen if your prospects' challenges aren't addressed?
Exactly how your agency will solve those problems like:

Scope of work

A delivery timeline

The investment (i.e., your service charge) required to address the challenges

A deadline for signing the proposal 
Depending on your prospects' needs, perform diagnostics that provide valuable insights while showing what your agency is capable of (e.g., an SEO audit or a social media audit).
We perform an SEO audit on every one of our prospects and incorporate the results into each one of our pitch decks. We weren't looking for this feature in a reporting tool, but it made a huge impact on our ability to win business.

–Adam Allen, Founder of LeaseMyMarketing
Run a comprehensive website audit and present compelling insights to your future clients. Create easy-to-understand reports in minutes with AgencyAnalytics–it's free for 14 days. 
3 Tips To Create a Powerful Sales Pitch Deck
There are a few essential steps to creating a comprehensive agency sales pitch deck. Let's explore this further. 
1. Conduct Market Research
Before you hit the ground running, first things first–do your research. 
Not only will this set the stage for an effective sales pitch, but it will also keep your agency on the pulse of what prospects are experiencing.
"We have three full-time employees just focusing on that initial competitive analysis stage," says Joshua George from ClickSlice. "It can be a bit overwhelming, but we need to look at it on a granular level because it works absolutely amazing for our clients." 
"We used to charge upfront for all of this analysis," Joshua continues. "But what I found by looking at our sales process is if you ask for a lot of money upfront from a client to do what you should be doing anyway, it looks disingenuous. Because how do you know how much you'd be charging that client? You have no idea what strategy to implement for them, so it has to be done upfront before that client is actually your client." 
At this initial stage, prospects may have reached out to your agency directly, or perhaps you've touched base as part of an outreach exercise. No matter the case, you need to know who your prospects are, what they're all about, and what types of challenges they're experiencing. 
This step precedes a discovery meeting (which we'll explore next) and is your groundwork for pitching to prospects.
To get the most from this exercise: 
Evaluate your prospects' marketing collateral (e.g., social media pages, website, Google Business Profile)

Get a sense of how they compare to competitors (i.e., what are their unique selling propositions or opportunities to stand out?)

Vet their customer journey experience, if applicable (e.g., visiting their online store and following the steps to complete an online transaction)
Screen Prospects Before Moving to the Discovery Stage
While it's exciting to have an opportunity to sell your pitch, vet your prospects to ensure they're the right fit for your agency. After all, you don't want to end up with toxic clients or any other fender bender. 
Before we produce any of our pitch decks, we jump on a call and run through a set of qualifying questions we have crafted and tweaked over time. These questions are more about checking that we know everything we should about the prospect. Our golden question, which has often given us our core direction of the pitch, is "What has triggered your decision to speak to us?". This gets right to the heart of their pain and often tells us where to look next. 

–Kate Thompson, Digital Strategist at Squidgy
Develop qualifying criteria for moving prospects to the next deal stage by considering questions like: 
What's their budget?

What's their timeline? 

Is my agency able to provide the solutions needed?

Was there any attempt to solve these challenges previously? If so, how did it turn out? 
That way, you won't waste time having discovery meetings with lukewarm or cold prospects. Time is of the essence, after all. 
2. Have a Discovery Meeting
At this stage, it's about 'discovering' all the business pain points the prospect is facing and how your agency will resolve them.
Have a clear and concise description of the problem that the potential client is seeking to solve. Then, explain how your marketing agency can help solve this problem by providing a tailored solution using their creativity and expertise. –Ryan Stack, Co-Founder of The Stack Grp
Depending on your prospects, there are two options to steer the discovery meeting:
Present a discovery sales pitch deck (using the points we've outlined above), followed by a more refined proposal sales pitch deck 

Use the discovery call as a conversational tool, and then create a proposal sales pitch deck
Wondering what's the best choice? It all boils down to your prospects' needs, your agency's resources, and how high the stakes are. 
One prospect may have a relatively straightforward scope of work that doesn't require much time. On the other hand, another prospect may have multiple line items and challenges to resolve. For example: 
You may need to put effort into creating a discovery sales pitch deck for high-ticket prospects (especially if there's an extensive project scope and significant investment)

On the flip side, a discovery call on its own may work if you're a niche agency with a limited number of services or you're a smaller agency with a few dedicated resources
Additional Evaluation May Be Needed
Even after a discovery meeting, you may need to delve deeper before developing a proposal. For example, the marketing team you initially met with could need buy-in from a decision-maker before moving forward. This means that your initial sales pitch deck needs some refining before it's delivered to your new target audience. 
In these scenarios, be sure to: 
Research your prospects' organizational structures

Understand who you're presenting to and update your prospects' ICPs if necessary

Pinpoint any potential concerns from decision-makers and have a plan in place to address them

Talk in dollars and cents–clearly outline how their challenges affect the bottom line and why your agency's services are needed
Agency Tip: To set the foundation, have an ideal client profile (ICP) for each sales pitch deck your agency produces. That way, you'll know exactly who you're speaking to and what specific insights to include (which will also help to get more clients along the way). 
Download our free client profile template
Use this template to build your ideal client profile
3. Create a Tailor-made Proposal
If you've gotten to this deal stage–congrats! You're one step closer to converting a prospect into a client. You're just on the precipice of onboarding new clients and showing what you're capable of. 
To drive your message home and hopefully seal the deal, you need a compelling proposal that takes it up a notch. And at this point, you've heard all about your prospects' challenges and should know exactly what's needed.
Wondering how to make maximum impact? Here's exactly how you should package a proposal and get prospects asking, "When can I sign the dotted line?" 
Start With a Pre-Built Proposal Template 
No need to reinvent the wheel each time you prepare a sales presentation during the Proposal deal stage. 
Use a pre-built proposal template to get your point across quickly and effectively. 
Not only does AgencyAnalytics reduce our client maintenance costs, but it also reduces the cost of performing prospect research and developing pitch decks. AgencyAnalytics is not just a cost-savings tool, it's a sales tool and client-retention tool as well!

–Adam Allen, CEO of LeaseMyMarketing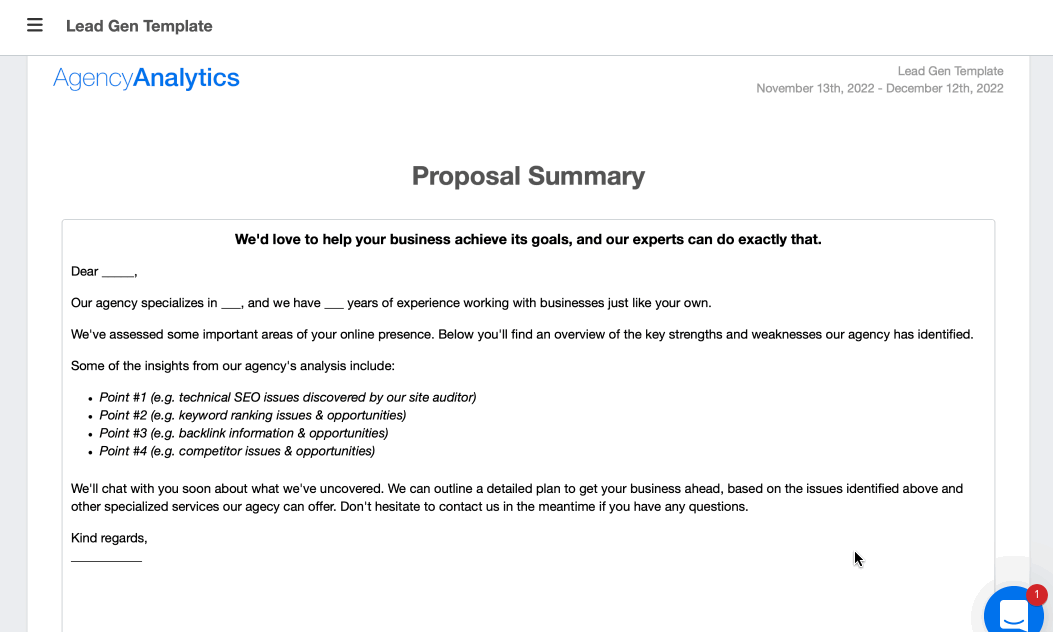 Use this exact lead generation template as part of your agency's sales pitch. Try it today on AgencyAnalytics–it's free for 14 days. 
With the AgencyAnalytics lead generation template, it's easy to outline:
An executive summary of which services are most applicable to your prospects' current challenges

Why your agency is the best option (i.e., your track record, years of experience, expertise, and previous client testimonials)

A summary of any critical findings that give tangible proof of any issues (e.g., running an SEO audit and mentioning website-related issues)

A project timeline with associated costs

A closing summary that reiterates what happens if these issues aren't resolved

A call to action with a deadline for signing the proposal 
Whether you're creating an SEO proposal or social media proposal, tailor this template accordingly and save valuable time along the way.
Include a Live Dashboard Presentation
To complement your proposal sales pitch, use an AgencyAnalytics dashboard as a live presentation tool. 
It's as easy as choosing a dashboard template and clicking 'Present'! 
We show a live demo of our 'always on' dashboard and a copy of our monthly reporting. We find that all agencies like to say that they're transparent, it is a buzzword, but this shows we don't hide behind anything or try to manipulate the numbers. What you see is what you get.

–Kate Thompson, Digital Strategist at Squidgy
Not only does it show your client reporting capabilities, but it also keeps your audience engaged throughout your sales presentation. 
After you've delivered a proposal, consider whether you're open to negotiation and tweaking agency pricing in some way. Determine your agency's margins beforehand so you'll know how to plan for any sales objections. 
How To Make an Impactful Sales Presentation
You've got a limited time to deliver a sales pitch that really makes waves. Whether you're creating a discovery or proposal sales pitch (or both), here are a few tips to keep in mind.
Use Visuals To Capture (And Keep) Attention
The pitch deck serves as a comprehensive visual representation of our capabilities that can help convince our potential clients to choose us instead of our competitors. The visuals should be engaging and easy to understand, while any data should be used to back up key points.

–Ryan Stack, Co-Founder of The Stack Grp
Your agency has a short window to convince a prospect or existing client that you're the best option. And let's face it–no one likes text-heavy slides that are complete eyesores.
To drive your message home, include data visualization that complements your story. Consider this: people generally retain visual information for up to three days after (compared to auditory details on its own).
That means a verbal sales pitch isn't enough, and text with no visuals won't do you any good. And even if prospects don't sign with your agency off the bat, you want them to remember what was presented. 
As William Smith, Founder of Local Search Technologies LLC, says to "focus on creating an attractive presentation with relevant images and graphics that illustrate each point clearly."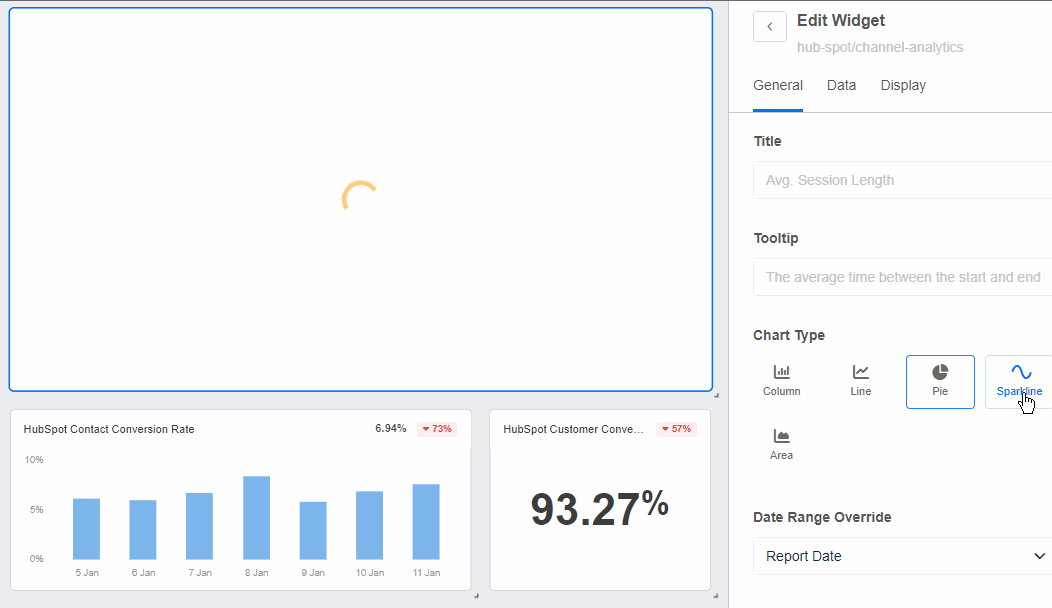 Access a range of compelling data visuals to get your message across in seconds. Create client-ready dashboards and reports on AgencyAnalytics–it's free for 14 days. 
Use Testimonials To Boost Credibility
To build trust and boost your agency's credibility, use testimonials from past clients as part of your sales presentation (with permission, of course).
Did you create a PPC proposal that resulted in $1M in sales for a past client? Mention it (once it applies to whatever you're pitching). 
Tie it back into your overall storytelling concept and let the results speak for themselves. Use numerical insights and actionable data that show what you're capable of–take this example below. 

Read More: How :Delmain uses AgencyAnalytics to help them scale their dental marketing agency
Make Use of Storytelling
Tell a story–everyone loves a good story. Center them as the hero by understanding how they can overcome the issues in their business with your service.

–Tyler Hanson, Owner of Hite Digital in Chandler, AZ
What better way to capture attention than telling a story?
Don't just put some pointers on a slide–create dynamic sales presentations that keep your prospects engaged and on their toes. 
After all, you want your sales pitch to be memorable and inspire your target audience to take further action.
To create a compelling narrative, be sure to:
Start with an engaging opener that speaks to your prospect's experience right away

Keep your sales pitch relevant and personable (e.g., using easy-to-understand language and showing a bit of personality)

Maintain focus–build a story based on the data but don't stray too far from your take-home message

Tap into your prospects' emotions by speaking directly about their business pain points

Use data storytelling by including quantifiable data to enhance your overall sales presentation 

Have a clear takeaway and outlined solution
The one piece of advice I would give someone to create a winning sales pitch deck for agencies +is to make sure the presentation has a clear focus and contains only the most critical information. It should have a well-structured narrative that flows logically from one point to the next and strikes an emotional chord with the client. 

–Ryan Stack, Co-Founder of The Stack Grp
While you want to create a compelling story, don't sell unrealistic dreams. If a prospect wants something your agency cannot deliver, be upfront and communicate it early on. That way, you'll avoid overpromising and underdelivering in the long run. 
After all, honesty is the best policy. As Kate Thompson, Digital Strategist at Squidgy, shares, "Always, always be honest and clear. If you can't do something or disagree, be upfront about it. Prospects prefer transparency and honesty over fluff." 
Be Prepared To Handle Common Sales Objections
Even after you've presented a compelling sales pitch deck, your agency may be met with sales objections. In fact, you should expect them (it's all part of the process).
While a sales objection may seem like a fork in the road, that isn't always the case. It's an opportunity to understand your prospects' pain points, address their concerns, and provide flexible options where possible.
Here are some common sales objections and what they may actually mean:
"These were great insights, but I'm not ready to work with your agency" (a lack of need for your agency's services)

"Thanks for your pitch, but this isn't a priority" (a lack of urgency or other pressing matters)

"This is great but doesn't fit our budget" (budget constraints or scoping competitor prices)
Instead of overselling or ending the conversation, approach sales objections with active listening, empathy, and thoughtful responses.
Be sure to:
Acknowledge and validate their current challenges (e.g., "We understand, you've got a lot on your plate")

Probe for more insights, but don't push if they aren't comfortable sharing more information (e.g., "Do you mind us asking how many leads come in through your marketing channels?")

Offer a solution based on their sales objection (e.g., "Our agency offers flexible pricing, or we could customize a starter package to give you an idea of what to expect and how it'll benefit your business")

Know when to call it a day. Use your discretion to determine whether a prospect just isn't a good fit for your agency or is nowhere close to conversion.
To ensure you're not caught off guard, consider developing a sales objections playbook for your staff to internalize and easily refer to when needed.
Read More: Defeat Common Sales Objections: A Foolproof Guide for Your Marketing Agency
Invest in an Effective Client Reporting Solution
It isn't just about doing discovery calls or sending proposals. Sure–that's an important part of onboarding new clients, but you also need a strategy to retain them. After all, how will you prove your agency's worth and show real marketing results? 
Business owners want a way to measure their progress with our services, and that's where AgencyAnalytics comes in. Showing them that we have a professional mechanism to track metrics puts their minds at ease. Plus, they can log in 24/7, 365 a year! It shows them the benefits that our agency can provide.

–William Smith, Founder of Local Search Technologies LLC
From granting client login access to creating white-labeled reports, AgencyAnalytics helps you deliver on those sales pitch promises and demonstrate value every time. Don't just talk the talk. Show marketing performance with ease with AgencyAnalytics' robust client reporting platform–try it free for 14 days.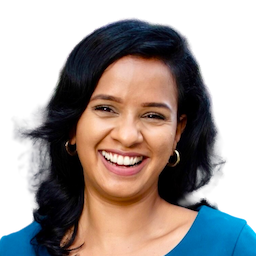 Faryal Khan is an experienced marketer and brand photographer with a passion for content creation. She creates value for brands through storytelling and captivating visuals.
Read more posts by Faryal Khan ›
Try AgencyAnalytics risk-free for 14 days. No credit card required.