Onboarding new clients can be complex and often daunting, especially when juggling multiple marketing projects and agency clients. That's why we've created this comprehensive guide to help you master the art of client onboarding and propel your agency to new heights.
Client onboarding is the critical first step that can make or break a lasting relationship. A seamless, well-executed customer onboarding process sets the stage for success, demonstrating your agency's commitment to meeting and exceeding client expectations.
Getting new clients is great, but as we grow, onboarding can be so time-consuming. I look forward to having the onboarding over and a return to a normal work schedule.

Linda Rooney, Founder + CEO, DandeLions Digital  
The first impression you make on a new client significantly impacts how they perceive the agency. It could even determine how long they stay with you as clients.
In this article, we'll walk you through the key concepts and strategies to ensure a smooth and efficient client onboarding process tailored to marketing agencies. 
By implementing these client onboarding best practices, you'll be ready to revamp your client onboarding approach and boost client satisfaction, retention, and revenue. So, let's dive in!
What is Client Onboarding?
If you need to familiarize yourself with the idea of client onboarding, let's review it quickly.
Jennifer Bourn from Bourn Creative summed up their process:
New clients acquire the necessary knowledge, understanding, and tools needed to be a good client. A service provider or team acquires the necessary knowledge, understanding, and tools needed to be a good service provider.
In other words, client onboarding is a process of providing the necessary resources for clients to work with your agency, and in turn, increases the likelihood of clients being satisfied and long-term customers.
The goal of a good client onboarding process is to ensure that both you and the client are on the same page in terms of deliverables, expectations, and so on. A properly onboarded client understands the value of your services, knows the project's timeline, and is confident that you're going to deliver.
Popular Onboarding Strategies
How you will approach client onboarding at your agency will depend on the structure of your agency and the type of client relationship you are developing. 
Here is a quick comparison of some pros and cons of today's agencies' most common client onboarding strategies, each with its benefits and drawbacks.
Onboarding Strategy

PROS

CONS

One-on-One Onboarding

Personalized attention and tailored solutions to individual needs.

Opportunity for deep understanding and analysis.

Time-consuming and resource-intensive.

Challenging to scale.

Group Onboarding

More efficient and less time-consuming.

Allows for collaboration and team-building.

Lacking the personalized attention some clients need.

Difficult to address individual needs.

Self-Service Onboarding

Convenient and scalable.

Allows for individual pacing and flexibility.

Lacks the personal touch and guidance of one-on-one or group customer onboarding.

Requires more upfront planning.

Hybrid Onboarding

Combines the best of all worlds, offering personalized attention, group collaboration, and self-paced learning.

Scalable and adaptable.

May require more resources to plan and implement.

Can be more difficult to manage.
Why Client Onboarding Processes Are Essential
Your client onboarding process sets the tone for your future relationship with a new client. A well-thought-out customer onboarding sequence makes clients feel like they're with the right agency, while a scattered or nonexistent introduction confuses and frustrates clients.
There's a vast difference between the two—that difference significantly impacts your agency's reputation and your customer lifetime value, which is one of the most important client retention KPIs.
Onboarding also gives you a chance to talk with each client and thoroughly understand their expectations and goals. A client relationship that doesn't have clear expectations is doomed for failure, so make sure to set expectations in terms of deliverables and timeline upfront.
For example, positions reported in SEO rankings tools typically don't jump to page one overnight, and your client needs to understand the timeframe and scope of the project.
Our client onboarding questionnaire collects all the essential info you'd expect to have on hand before speaking with them. In addition to the basics, we always like to get a feel for the bigger goals and ambitions that have brought the discovery session about. At this stage in the journey, we are less concerned with the marketing numbers, and more concerned with the big picture - what does the client want to achieve, and most importantly, why.

James Londesborough, Owner / Managing Director, Ignite Marketing
If onboarding goes well, you and the client establish clearly-defined shared goals that keep both of you focused, realistic, and happy with the other.
In other words, client onboarding helps you just as much as it helps the client.
10 Essential Steps to Ace Client Onboarding
To ensure a seamless and efficient process, we've outlined ten crucial steps to follow when onboarding clients at your marketing agency. By implementing these guidelines, you'll be well-equipped to create lasting impressions and foster strong relationships with your clients.
Step 1: Send a Friendly Welcome Message
Start the client onboarding process as soon as possible. When you're welcoming and proactive, your new client feels confident they've made the right decision. You'll get to work sooner when you immediately take care of all the introductory details.
Get started on the right foot by sending your new client a warm welcome email. Tell them how thrilled you and your team are to be working with them and provide any relevant information, including contact details, copies of contracts, information about your policies, and what to expect next.
Introduce any team members that they will be in contact with and let them know that they will be following up shortly with more details.
Each email you send a new client should indicate the next steps. New clients want to know the process is always moving forward and what they can expect. You want to avoid the mistake of leaving clients in the dark. 
A sample welcome letter from acquire.io
As you welcome the client and move through the client onboarding process, keep your records up-to-date. Save a copy of any communications you send to the client, and add any new information you get to your CRM system right away.
Step 2: Gather Information on the Client's Business & Industry
It's likely that you know a good amount about the client's business and industry from the sales process, although it's important to expand on this in a good client onboarding process and gather any missing details.
The activity of 'discovery' begins the very first time we speak with a client. Ahead of a formal discovery session, we also ask clients to complete a client onboarding questionnaire which gives us some direction on where to focus our explorations during the session.

James Londesborough, Owner / Managing Director, Ignite Marketing
There are several different ways to gather information, such as intake forms, phone calls, or emails.
Since we're talking about creating processes that can scale, we recommend sending an automated client onboarding questionnaire or form. They have the advantage of being reusable, and there's less risk of losing information you get in writing.
Wufoo is a tool that lets you create forms online.
No one likes filling out forms, but if your client understands why this is a crucial step, they'll be more likely to give you valuable and thorough information.
Emphasize that you'll be able to help them most effectively if they give you a good window into the inner workings of their business, as well as their thought processes and goals.
So which questions should you ask? That depends partially on each client, but in general, it's a good idea to gather information in the following areas:
Information about the client's vision for their business. Ask both general and specific questions here. For instance, what are the client's goals for the next year or the next five years? How do they measure success? What kind of audience are they trying to attract?

Information about communication. Who is your point of contact at the client's business? Should you direct different types of communication to different people? How often does the client want to meet with you and review progress? Who should you contact about technical issues?

Information about their background in marketing/SEO.  Have they had SEO agencies before? How was the experience? What keywords do they want to rank for? When was the last SEO audit performed? What are your current strategies for generating leads/traffic?
Download Your Client Onboarding Questionnaire Template
Streamline your workflows and grow your agency.
Step 3: Assign an Account Manager or Point of Contact
This dedicated liaison bridges the agency and the client, ensuring smooth communication and coordination throughout the project's lifecycle. Having a single point of contact streamlines communication, creates accountability, and fosters a strong relationship between the agency and the client.
No client wants to have to guess which person at your agency they need to talk to about what deliverable. For example, let's say that your agency has just landed a major client with the goal of helping them launch an entirely new product line. You're both very excited about working together to execute results-driven strategies.
However, as the project kicks off, the client needs to coordinate with your agency on various deliverables, including the website design, social media content, and email marketing campaigns. Because there is no designated point of contact, the client has to guess who to contact for each aspect of the project.
When questions arise about the website design, the client emails the person who presented the initial pitch. However, that individual is not directly involved in the design process and directs the client to someone else. Similarly, when the client needs to discuss social media content or has questions about their social media reporting, they have to contact several people at your agency before finally reaching the right person. This time-consuming and frustrating process leaves the client feeling disorganized and overwhelmed.
As the project progressed, the lack of a clear point of contact at your agency leads to numerous miscommunications and delays, with the client growing increasingly frustrated. Eventually, your primary contact at the client shares their concerns with marketing leadership within the company, emphasizing that the confusion and inefficiency were negatively impacting their partnership.
I think you can see where this is going, and that starts with CH and ends with URN. 
An account manager–or primary point of contact–is essential for providing streamlined and personalized attention to the client's needs and preferences. They are responsible for understanding the client's business, goals, and expectations and ensuring the agency's team is aligned with these objectives. 
This tailored approach also demonstrates the agency's commitment to delivering exceptional service, enhancing client satisfaction, and building trust.
Step 4: Get Your Entire Team on Board
Onboarding extends beyond the client; it's also a crucial process for your marketing agency's team. Ensure all team members are informed about the new client, including pertinent information about their business, objectives, and your agency's projects. Each team member should be aware of their responsibilities and deadlines.
Organize a brainstorming session that brings everyone involved in the new client's projects together. Encourage your team to generate many ideas and strategies to help clients reach their goals. This collaborative approach fuels creative inspiration and fosters a deeper understanding of the client's business.
Step 5: Schedule an Onboarding Meeting
Once you've gathered the initial information, arrange a client onboarding meeting with your marketing agency's new client to ensure everyone is aligned and on the same page.
During the meeting, delve deeper into the client's goals, needs, and expectations. Utilize this opportunity to clarify any ambiguities and address all crucial aspects. Preparing a list of discussion points beforehand helps keep the conversation on track and ensure no critical details are overlooked.
This initial meeting also serves as a platform to acquaint the client with your agency's working style. Elaborate on your methodologies, capabilities, and any limitations. Communicate your expectations regarding collaboration and communication, fostering a transparent and productive relationship. Ensure that you, the client, and key team members all have a common understanding regarding the projects you'll be collaborating on.
Together, establish project timelines, milestones, and deadlines. Confirm that both parties understand the criteria for measuring success, which includes an overview of the client's priority metrics and KPIs.
When we onboard our new partners, we show them a full live example of the reporting and how easy it is to view real live data all in one place. This is definitely a winning experience for us and our partners. They understand that they are also saving time by be able to view all these important metrics all at once.

Justin Hual, Co Founder + COO, HIP Creative
Here's an outline of a typical marketing agency onboarding agenda that is perfect as a starting point.
Topic

Discussion Points

Client Background and Goals

Client's industry and target audience

Client's business objectives and priorities

Short-term and long-term goals

Project Scope and Expectations

Project deliverables and outcomes

Client's expectations and requirements

Agency's role and responsibilities

Communication and Collaboration

Preferred communication channels

Response time expectations

Meeting schedules and cadence

Account Management and Team Members

Introduction to the account manager or point of contact

Introduction to key team members

Roles and responsibilities of team members

Budget and Payment Terms

Project budget and payment structure

Billing cycle and payment terms

Any additional fees or expenses

Timelines, Milestones, and Deadlines

Key project milestones

Deadlines for deliverables

Overall project timeline

Measuring Success and KPIs

Key Performance Indicators (KPIs)

Metrics for measuring success

Reporting frequency and format

Potential Challenges and Solutions

Identification of potential challenges

Strategies for addressing challenges

Contingency plans

Next Steps

Immediate action items

Project kick-off date

Follow-up meetings and communication schedule
Step 6: Set Expectations Early and Clearly
When both parties have a mutual understanding of project goals, timelines, deliverables, and responsibilities, it lays the groundwork for a harmonious partnership and helps avoid misunderstandings, crazy client requests, general scope creep, and disappointments down the road.
Here are five key reasons why setting expectations is vital during the client onboarding process:
Aligning goals and objectives: Communicating expectations from the outset ensures that both the agency and the client are working towards the same goals. This alignment is essential for achieving the desired outcomes and maintaining client satisfaction.

Effective resource management: When expectations are set early, marketing agencies better allocate resources, such as time, budget, and staff, to meet client needs. This proactive approach helps prevent last-minute surprises or resource shortages from jeopardizing project success.

Accountability and transparency: Establishing clear expectations provides a basis for accountability and transparency between the agency and the client. When everyone understands each other's roles and responsibilities, tracking progress, addressing concerns, and maintaining open communication is easier.

Conflict prevention: By discussing project scope, timelines, and deliverables in advance, both parties identify and address any discrepancies or concerns before they escalate into larger issues.

Trust building: Clear communication of expectations during the client onboarding process helps build trust between the agency and the client. When new clients feel that their expectations are understood and met, they are more likely to view the agency as a reliable and trustworthy partner, which fosters long-term relationships.
AgencyAnalytics offers customizable marketing dashboard templates to keep clients up-to-date on KPIs
To set expectations effectively during client onboarding, marketing agencies should:
Engage in open and honest dialogue with new clients about their goals, needs, and preferences

Provide a detailed project scope, including timelines, deliverables, and budget allocations

Clearly outline roles and responsibilities for both the agency and the client

Establish a communication plan that includes regular progress updates and check-ins
When we're onboarding a client, we ask what their KPI's are, then we ask them to help us connect their accounts to our system. We show them what we're going to track, how we're going to track it, and what they can expect.

Ruben Roel, President, Investigator Marketing
Step 7: Establish Preferred Methods of Communication
By identifying and implementing communication channels that cater to each client's unique preferences–as well as the marketing agency's capability–it's that much easier to foster an environment of collaboration, trust, and transparency that is essential for long-term success.
Keep in mind that this process is a two-way street. You need to find a communication method that works for the client AND the agency. After all, it's inefficient for your team to work with one client on Discord, another on Slack, a third on WhatsApp, etc. 
Agency Tip: Integrated client messaging is just one of the client onboarding and relationship management features available on AgencyAnalytics. With this, agencies chat with their clients from one streamlined and comprehensive reporting platform.
There are definitely some compelling reasons why establishing preferred methods of communication is crucial during client onboarding. Here are five of them: 
Enhanced collaboration: By using communication channels that both parties find convenient and efficient, marketing agencies ensure smoother client collaboration. This allows for more effective sharing of ideas, feedback, and progress updates, ultimately leading to better project outcomes.

Improved responsiveness: When agencies and clients communicate through preferred methods, response times are quicker, as both parties are more likely to engage in the conversation actively. This leads to faster decision-making and issue resolution, which is crucial for keeping projects on track.

Strengthened relationships: Establishing preferred communication methods demonstrates that a marketing agency is attentive to its clients' needs and preferences. This tailored approach helps build rapport and trust, laying the foundation for a strong and lasting relationship.

Increased efficiency: By streamlining communication through preferred channels, marketing agencies minimize disruptions and reduce the likelihood of information being lost or overlooked. This ensures that all parties have access to the information they need when they need it, ultimately boosting productivity.

Greater client satisfaction: When new clients feel heard and understood, they are more likely to be satisfied with the agency's services. By catering to their preferred communication methods, marketing agencies enhance client satisfaction and improve client retention.
To establish preferred methods of communication during client onboarding, marketing agencies should:
Consult with new clients to understand their communication preferences and limitations

Provide multiple communication options, such as email, phone calls, video conferences, and messaging platforms

Clearly outline communication protocols, including response time expectations and points of contact

Regularly evaluate the effectiveness of the chosen communication methods and make adjustments as needed
By prioritizing the establishment of preferred methods of communication during client onboarding, marketing agencies create a positive and productive environment that fosters successful partnerships and drives business growth.
Integrate your client messaging tool with AgencyAnalytics for a seamless agency communication experience. Get started today with a 14-day free trial.
Step 8: Set a Meeting and Reporting Cadence 
A well-defined meeting and reporting cadence provides new clients with a clear picture of how often they will receive updates on the project's status, deliverables, and overall performance. 
This transparency helps set expectations, reduces the requirement for ad-hoc reporting, and builds trust between the agency and the client, as it demonstrates the agency's commitment to delivering results and keeping the client informed. 
Regular check-ins are great because they provide a scheduled opportunity for the client to ask questions, provide feedback, and make adjustments as needed, ensuring that the project stays aligned with their expectations and objectives.
Moreover, a consistent meeting and reporting schedule helps to create a sense of accountability for both parties. The agency's team members know they must deliver updates and progress reports at set intervals, encouraging them to stay focused and meet their deadlines. 
On the other hand, clients are more likely to actively participate in the project and provide timely feedback when they know they will be engaged regularly. 
This shared sense of responsibility fosters a collaborative environment where both parties work together to achieve the desired outcomes.
Simplify your client onboarding process by scheduling the automatic delivery of client reports. Choose from daily, weekly, bi-weekly, monthly, or quarterly intervals to ensure your clients are kept up-to-date and informed.
Step 9: Create a Reporting System That Works
Setting up the reporting systems is essential to the client onboarding process. This helps your agency provide the client with the data that they need, and–done properly–it's streamlined in such a way that it provides added value without taking up too much time.
We start with a template for our new clients, and during their onboarding, we ask what their top KPIs are. We make sure to include those on the first page for them. As we have our first few strategy meetings, we take a look at these reports and ask our clients about their reports, and make edits to the templates with our clients as another customization tool.

Christina Cypher, Director of Marketing, Click Control Marketing
If you're looking for a way to cut down on the time you spend creating reports for your clients, our marketing dashboards make it easy to customize reports for each of your clients, so their live marketing metrics populate on their own.
You only need to write a simple executive summary at the beginning of each report. This creates a more transparent and personalized approach with your clients and saves you hours of unproductive time each month.
Step 10: Follow Up, Collect Feedback, and Improve 
Your client onboarding process shouldn't be finished after your first meeting with a new client. After some time has passed, send them a follow-up call or email. Ask how they like working with your agency, whether they've experienced any problems, and whether they have any new questions for you. If they do have questions or concerns, do your best to resolve those immediately. 
Regular feedback loops provide valuable insights into what is working well, what needs improvement, and how the agency can better meet the client's needs.
By promptly addressing any concerns or issues, the agency demonstrates its commitment to delivering exceptional service and ensuring the client's success. This adaptability and responsiveness help to build trust and establish the agency as a reliable and attentive partner.
It's usually best for this to happen 1:1 between the account manager and main point of contact at the client rather than during the regularly scheduled check-in meetings (where more team members may be involved).  The client may not feel comfortable expressing concerns about the team, or the quality of the deliverables, in front of a larger group. 
Generally, it's good to follow up with a client two weeks to two months after your first meeting. When clients feel heard and understood, they are more likely to be satisfied with the agency's services and view the relationship as a collaborative endeavor.
How To Improve Your Marketing Agency's Client Onboarding Process
A seamless and efficient customer onboarding experience not only sets the stage for successful collaborations but also establishes your agency as a leader in your industry or niche. But you're not going to get there overnight.
In this section, we will explore proven strategies and best practices to enhance your agency's client onboarding process, ensuring that you consistently deliver exceptional service that exceeds client expectations
Assess Your Agency's Current Onboarding Flow
Before making improvements to your marketing agency's client onboarding process, you need to know what to fix within your current approach. 
Take the time to map out each step of the customer onboarding journey, from initial contact to project launch. Identify potential bottlenecks, pain points, and areas for improvement. Solicit client and team feedback to gain valuable insights into their experiences and expectations. 
This comprehensive assessment provides a solid foundation for developing a targeted strategy to enhance your agency's customer onboarding process and–eventually–create a repeatable client onboarding checklist to follow.
Develop a Comprehensive Client Onboarding Plan
Using what you discovered in the assessment above, outline each step of the new and improved customer onboarding journey, clearly defining tasks, responsibilities, and deadlines for both the agency and the client. 
This plan should include when and how to set expectations, ways to establish communication channels, assigning an account manager, and conducting initial strategy meetings. 
Establish Effective Communication Channels
Choosing the right communication tools and channels can make or break an agency/client relationship. But you don't want it to be the Wild Wild West of touchpoints, so focus on selecting platforms that enhance your agency's efficiency while accommodating the new client's communication preferences. 
Start by reviewing the available options, such as email, phone, video conferencing, and messaging apps, and determine which tools best suit your agency's workflow and the specific project requirements. 
Once you've established the baseline tech stack for communication tools, discuss these with the client and offer options that cater to their preferences. Would they prefer to email their questions, hop on a call or video conference, or DM their point of contact? 
By striking the right balance between your agency's efficiency and the client's communication needs, you build a strong foundation for collaboration.
Personalize the Onboarding Experience
Every client is unique, and your marketing agency's own onboarding process should reflect that. Personalize the customer onboarding experience by understanding the client's needs, goals, and preferences. 
Tailor your approach to suit their industry, company size, and target audience. After all, the client onboarding experience should be different for Joe's Plumbing, where your point of contact will always be Joe, versus ACME widgets, with a team of 6 marketing managers who are each responsible for one piece of the campaign pie. 
Leverage Technology and Tools
We already discussed this when reviewing communication platforms, but utilizing the right technology and tools significantly enhances your agency's client onboarding process–and the long-term client relationship. 
Consider implementing project and task management software, client reporting portals, and collaboration tools to streamline communication, track progress, and share important information. 
When we're onboarding new clients, there's a huge checklist of tasks to go through: getting access to or creating ad accounts, websites, Google Analytics properties, Google Search Console, and more, formulating a strategy, setting up conversion and event tracking, etc. You know the drill. It's a tedious and lengthy process. With AgencyAnalytics, the step for implementing reporting is a snap. Because you can create reports with just a few clicks, that whole process is effortless and anyone on the team can do it.

Graham Lumley, Director of Growth Marketing, Blackhawk 
With a little help from technology, your marketing agency can transform into an efficiency powerhouse, making client onboarding feel as smooth as butter and–ultimately–delivering results that'll have clients singing your praises.
Continuously Evaluate and Refine the Client Onboarding Process
Improving your marketing agency's client onboarding process is ongoing. Regularly evaluate the effectiveness of your approach, using client feedback and internal assessments to identify areas for improvement. 
Adjust and refine your client onboarding process, incorporating new best practices, technology, and insights. By continuously evaluating and refining your approach, your marketing agency stays ahead of the curve, ensuring an exceptional customer onboarding experience that fosters lasting client relationships.
After all, you've done all that hard work creating a stunning SEO proposal, putting together a beautiful agency pitch deck, and overcoming a series of sales objections in an effort to get more clients. You don't want the client onboarding process to fumble them right before the end zone.  Yup, that was a sports reference right there! 
Develop Clear and Concise Onboarding Documentation and Training Materials
This is particularly important for marketing agencies with larger teams. It can be difficult for a single person–such as the agency owner or CEO–to handle all aspects of a good onboarding process.
By creating well-designed documentation and training materials, including a collection of report templates, you ensure that all team members are equipped with the necessary information and tools to onboard new clients effectively. 
Just a few of the most popular templates used by agencies on the AgencyAnalytics platform include: 
This not only helps to distribute the workload and avoid burnout, but it also ensures that clients receive a consistent customer onboarding experience, regardless of who is leading the process.
Our new and improved reporting process is a slam-dunk, outta-the-park home run, hat trick after hat trick, the very best thing we've done for our agency since we signed up earlier this quarter. It's so easy to use that my team can create report drafts for new client onboarding without live training with me.

Lisa Cutter, President, Vertical Insight Marketing
Clear and concise documentation also helps minimize confusion and errors during the client onboarding process. When multiple people are involved in customer onboarding, details can easily get lost or miscommunicated. 
In addition, well-designed training materials help team members feel more confident and prepared to handle a solid onboarding process. 
Want More Agency Leadership Tips, Delivered to Your Inbox?
Subscribe to the AgencyAnalytics Newsletter!
The Takeaway
Good client onboarding processes get you off to the best start possible with new customers, increasing your chances of staying happy with each other. If we've learned one thing from the above it's that better onboarding processes lead to more satisfied customers.
While putting together a great customer onboarding plan might take some work up front, it saves your team time and helps your agency run more efficiently in the long run. If you haven't worked on your client onboarding process much yet, start now—the more new clients you welcome, the easier it becomes.
To improve your agency's client onboarding process, follow these actionable steps:
Assess your current customer onboarding process: Analyze and identify areas where improvements can be made to streamline the experience for both your team and clients.

Develop a comprehensive onboarding plan: Create a clear roadmap outlining the steps, timelines, and resources needed for a good client onboarding process.

Set expectations early and clearly: Establish open communication with your clients from the start, even before the customer signs on the dotted line, discussing goals, project timelines, and anticipated deliverables to ensure everyone is on the same page.

Establish effective communication channels: Choose the right tools and platforms that foster collaboration and keep everyone informed throughout the onboarding process and beyond. Ongoing communication during onboarding is key.

Personalize the onboarding experience: Tailor the onboarding process to each client's unique needs and preferences to demonstrate your agency's commitment to delivering exceptional service.

Leverage technology and tools: Utilize project management, communication, and collaboration tools designed explicitly for marketing agencies to streamline onboarding and enhance efficiency. There are multiple tools available to assist.

Continuously evaluate and refine your process: Regularly review your onboarding process, gather feedback from clients and team members, and make necessary adjustments to ensure its ongoing effectiveness. The better you make the customer experience during onboarding, the higher your retention rate will become.

Create SOPs (Standard Onboarding Procedures): You don't want to be the only person at the agency who can effectively onboard new clients, especially as you add more and more clients to your roster. That makes scaling your agency that much harder. Ensure you have defined process documents and training materials so that every member of the client management team can use your client onboarding best practices.  And use an onboarding checklist to keep the process and all of the onboarding activities flowing smoothly.
By following these guidelines, your agency's client onboarding process will experience a bit of an onboarding evolution, sparking a chain reaction of ecstatic clients, unbreakable bonds, and unstoppable business growth.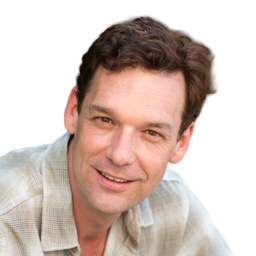 Paul Stainton is a digital marketing leader with extensive experience creating brand value through digital transformation, eCommerce strategies, brand strategy, and go-to-market execution.
Read more posts by Paul Stainton ›
Try AgencyAnalytics risk-free for 14 days. No credit card required.