Are you looking to save time, increase efficiency, and improve the quality of your agency's services? Then it's time to consider agency automation. 
As you grow your digital agency and partner with more businesses, you need to bring in some automation tools to support your operations at add to your tech stack. 
The benefits of automation are clear: it makes your life much easier, enabling you to track your clients' goals and needs without getting bogged down in details on a daily basis. It saves your team time to focus on their most important marketing tasks. Plus, it gives you peace of mind knowing they forget to follow up with a lead or make client reporting mistakes. 
In this article, we'll show you the top things you should automate to streamline your workflows, reduce your workload, and improve your client services. 
From scheduling social media posts and setting up chatbots to automating PPC campaigns and sending reminders, we'll cover everything you need to know to get started with agency automation. 
So, if you want to stay ahead of the competition and scale up your agency, keep reading!
Agency Automation vs. Marketing Automation
Before we dive into the world of agency automation, it's important to distinguish between two types of automation that often get conflated: agency automation and marketing automation.
Agency automation refers to the automation of the menial tasks that are constantly eating into your agency's ability to scale. These tasks may include sending out reminders, scheduling social media posts, and onboarding new clients. By automating these tasks, agencies can free up valuable time and resources to focus on more important tasks like strategy and client management.
Marketing automation, on the other hand, focuses on automating the actual marketing deliverables, such as social media posts and campaign emails. While there may be some overlap between the two, agency automation focuses on the internal processes of an agency rather than the external deliverables to clients.
1. Automating Approvals and Signoffs 
Consider the following situation: your team sends a client a draft of a campaign plan or anything else they need to approve. You stress how important their feedback is at this stage of the process, only to hear nothing back for days on end.
Your agency can't move forward without the client's approval, but they just don't seem to care. And so, instead of doing the work, your team spends time sending reminders and requests for feedback over and over again. 
It's no surprise then that the approval and review process is when many client relationships go sour.
Luckily, many workflow tools, like KissFlow or Process.st creates marketing processes that include automated email reminders triggered if a specific stage of the process hasn't been completed on time.
Another alternative to add to your tech stack is follow-up tools, like Followup.cc that will automatically send a client a couple of follow-up emails to bump your message to the top of their inbox.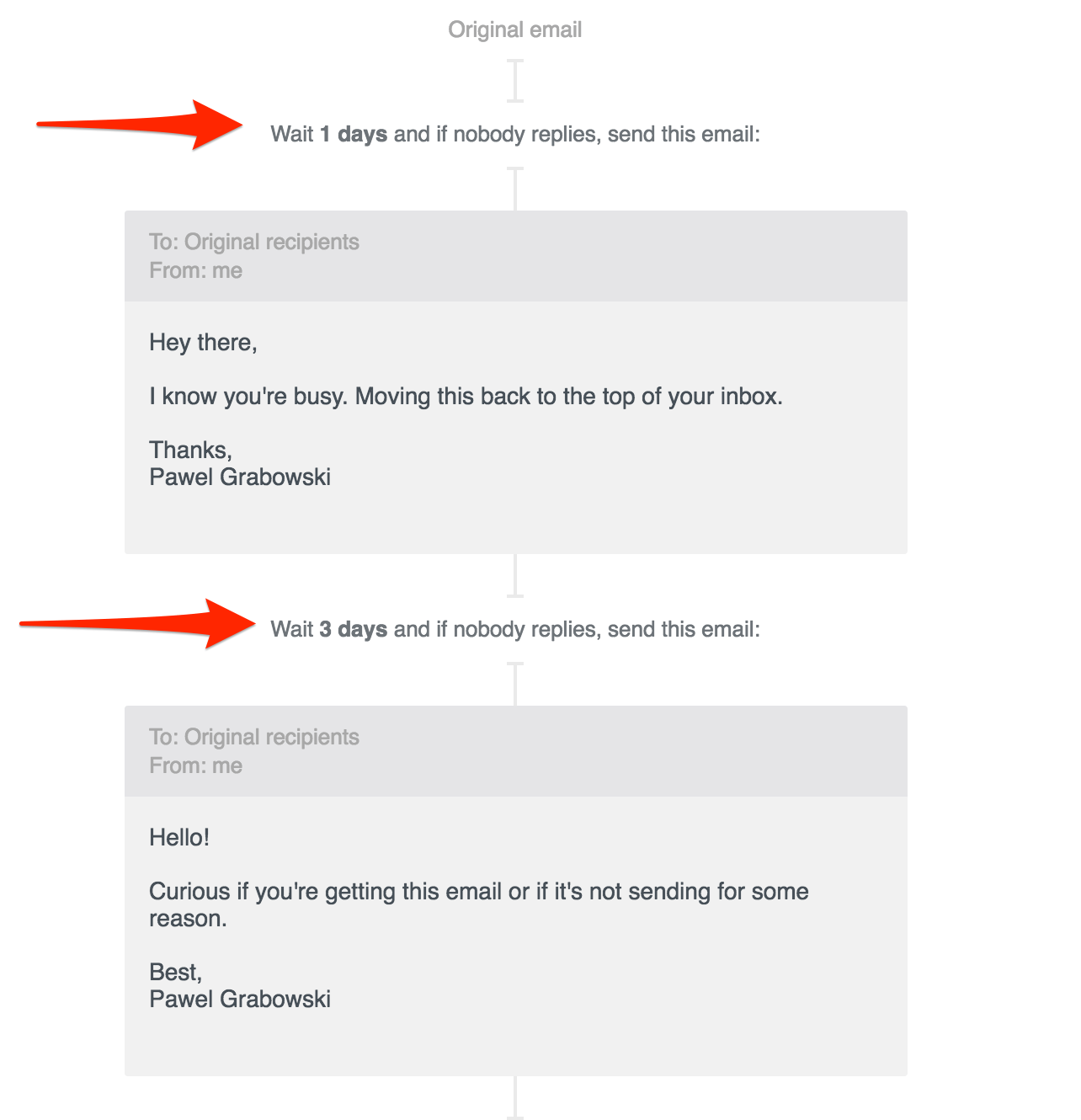 2. Qualifying New Leads 
Not every prospective client is a good fit for your agency. And few things are more frustrating than finding that you chose a toxic client with crazy requests after you've invested time into the new agency-client relationship this early on in the customer journey.
Because of that, agency owners need to develop ways to screen new leads to improve lead quality as part of their overall marketing strategy.
Some agencies use their contact forms to find out more about potential clients.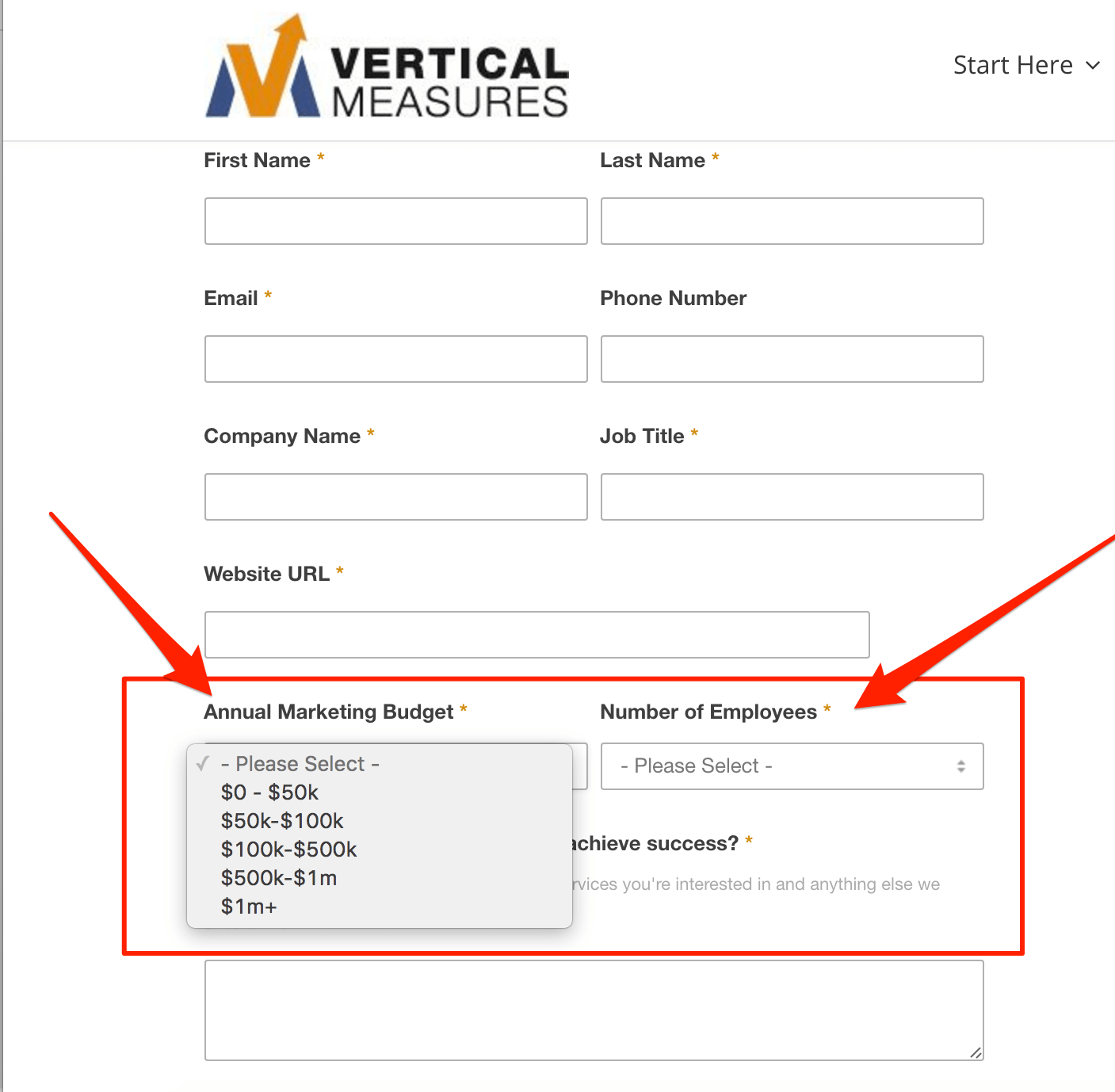 Other marketing agencies assign their internal teams to research the person and their company online.
The thing is, the process still takes an awful lot of time, doesn't it?
Luckily, you can automate most of it instead of manually replying to every inquiry or getting bogged down by phone calls that lead to nowhere. Introduce a system in your agency that automates the first steps in the client interaction. 
Here's a step-by-step process:
1. A prospect finds your agency's website 
2. They click the 'Portfolio' section and are impressed
3. They Fill in their name and email address under the Call-to-action "Book A Free Consultation" and their details get added to your CRM software.
4. They automatically get emailed the "Getting Started" PDF which details your agency's pricing, process, services, testimonials, and FAQs (which cover all your agency's most commonly-asked questions in that first phone call). 
5. They fill out the survey form linked in the PDF which is hosted on Typeform, which stores all their answers. 
6. The final Call-to-action after filling out the survey is a Calendly link to book a call with your agency.
7. This syncs to your agency's Google Calendar app and your team and the client are both notified by email for the confirmation and reminder. 
Now the team member assigned to new client onboarding has everything they need to have a more productive client discovery call.
Download Your Client Onboarding Questionnaire Template
Streamline your workflows and grow your agency.
3. Retrieving Marketing Data 
One of the biggest pains at a marketing agency is manually collecting and collating their clients' marketing data–there are dozens of platforms involved for each and every client. And it's all getting outdated by the day. 
Enter automated data retrieval–it's a key aspect of the best marketing automation software that allows you to view all your clients' latest marketing metrics with a single login. 
AgencyAnalytics, for instance, acts as an efficient data pipeline that connects to over 75 marketing channels–from Facebook Ads to Google Analytics, Mailchimp, and more. So you access all your clients' data under one roof. And it's all up to date. 
Clients want to see real-time data and analytics, but they don't understand metrics or look at metrics the same way we do. To us, a conversion from PPC is a call, to a client, a conversion is money in the bank. So, having the ability to show SEO / PPC results with Traffic, Next to a Revenue number speaks volumes. AgencyAnalytics has been one of the few tools we've been able to find that merges several data points into one easy to READ platform.

Ruben Roel, President of Investigator Marketing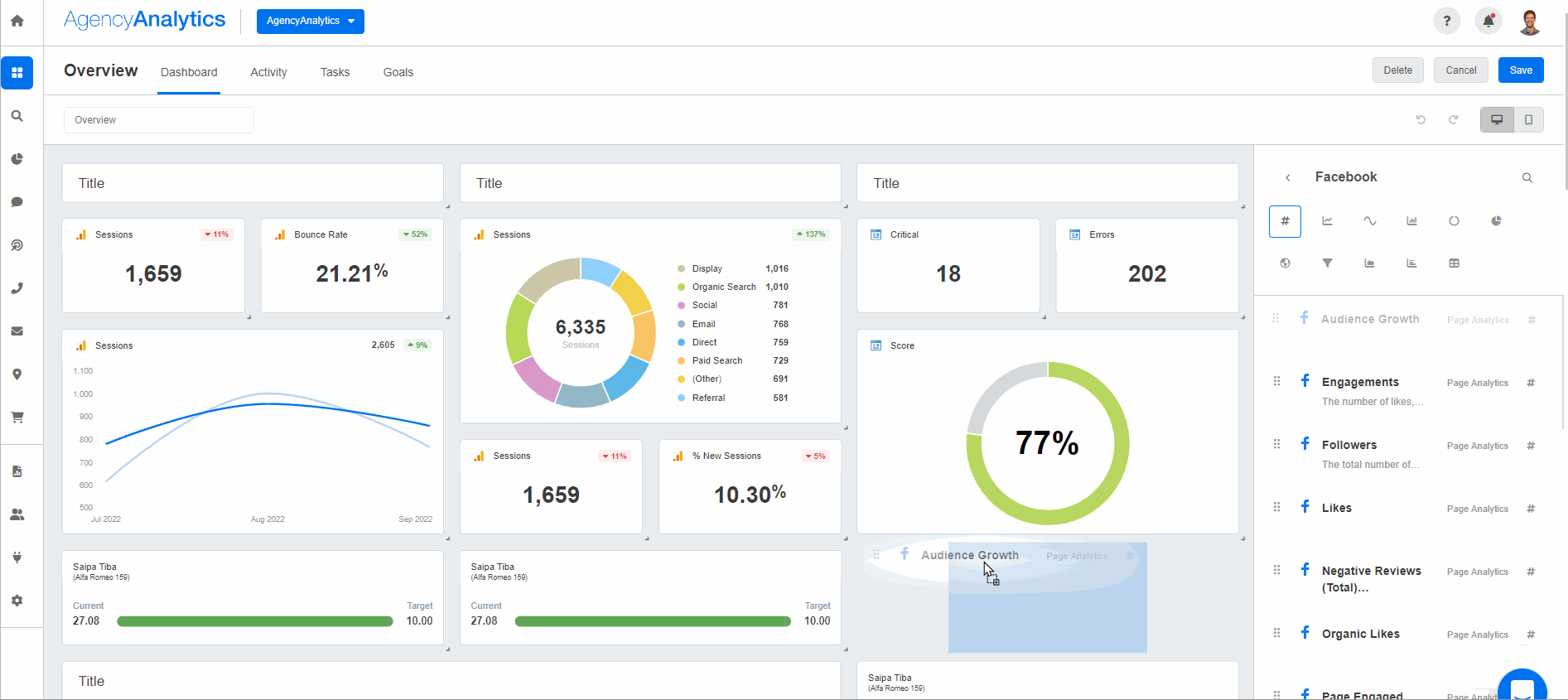 4. Scheduling Your Marketing Agency's Social Media Posts
Social media can be just as addictive for promoting your agency as it is for your clients. To cut down on the amount of time you spend crafting and posting updates, consider automating your clients' social media accounts. Services like Hootsuite and Buffer let you schedule posts and manage accounts across multiple platforms from a single dashboard. While you'll still need to create and set up your posts ahead of time, these marketing agency tools will let you tackle the job in batches rather than devoting a chunk of time to it every day.
Read more: Agency Management Tips for Growing Agencies
While planning ahead is a useful time-saver, don't overdo it. If you schedule a month's worth of posts at once, you might be posting old news by the end of that month. Try planning ahead one week at a time. It will still save you time, but it's a short enough timeframe that your posts will be current.
5. Setting Up Chatbots
Live chat has a lot of potential to boost your agency business. It's instant, easier than email, and popular with customers. That said, you might not always be able to have someone at-the-ready to chat with visitors, especially after business hours or when your team is busy.
That's where a chatbot comes in. Set up a chatbot to answer common questions on your website or on Facebook Messenger. People interested in your marketing agency will appreciate being able to get instant answers, and you'll be free to focus on other things in the meantime.
Have a conversation with the sales team at your agency and dig into the most common questions that a prospective client will ask before the discovery call. Craft responses that not only answer those questions but prompt the person on the other end to take the appropriate course of action, such as booking a call.  
Some of the most common sales questions agencies typically receive include: 
What services do you offer?

What kind of experience do you have in our industry?

Can you provide some case studies or examples of your previous work?

How do you measure the success of a marketing campaign?

What is your approach to creating a marketing strategy?

What is your process for creating and executing a marketing campaign?

What is your pricing structure?

How long does it typically take to see results?

How do you stay up-to-date with the latest marketing trends and technologies?

How do you communicate with your clients and provide progress updates?
It is also a good idea to set up some automated responses to some of the common tire-kicker or time-waster questions your team receives on a regular basis, so they can focus on higher-value prospects, such as: 
How many social media followers do I need to become an influencer?

Can you market my cat's Instagram account?

How do I convince my mom that my TikTok account is a viable career option?

Can you help me sell my collection of 90s beanie babies?

Can you help me create a viral meme to promote my business?
6. Streamlining Your Meeting Schedule
Setting up a meeting sounds like it should be a simple process, but it often isn't. If it takes a time-consuming volley of emails to set up a meeting that works for both you and the other person, it's time to look into simpler options. Software like Calendly lets you specify which hours you're available for meetings. The system lets your leads and clients book time slots within those hours to meet with you.
7. Nurturing Leads
You know how important it is to nurture leads. The statistics say it all–nurtured leads result in a 20% increase in sales opportunities compared to non-nurtured leads, and they also spend an average of 47% more. But lead nurturing can be a high-effort undertaking. You've got to keep track of where each lead is in your sales funnel, remember what marketing materials you've shown them already, and think about what materials will be most effective and appropriate to show them next.
Automation software makes this complex task management a lot easier. First, set up a drip campaign for lead nurturing. Then let your software track your leads' activity and send the right emails at the right times. You won't have to worry about sending emails out of sequence or showing a lead something they've already seen.
Read more: 19 Lead Magnet Ideas for Your Digital Marketing Agency 
8. Automating Your Lead Gen PPC Campaigns
It's easy to fiddle with PPC campaigns endlessly, sometimes to the detriment of your other work. There are so many moving parts to adjust, like keywords, bids, and times of day when your ads will show. Luckily, there's a way to automate your PPC marketing campaigns. If you use Google Ads, set up automated rules to make decisions for you when you've got other things to focus on–like delivering quality work.
Turn special ads on and off, pause low-performing ads, and adjust your daily budget and bids, all without hovering over your PPC dashboard. Of course, you should still check in on your PPC campaigns regularly to make sure they're on track, but automated rules help free up countless hours in the meantime.
9. Scheduling Client Reports
One of the areas where marketing automation can have a significant impact is scheduling and sending reports to clients.
If you handle social media for your clients, you probably know how annoying it can be to put together reports if you don't have a good setup. Pulling your data from separate places and then compiling it into one report is inefficient, and you might make an embarrassing mistake like copy-and-pasting something incorrectly. It's much easier and more effective to have one central dashboard for all your clients' social media data. From there, send automated social media reports–no copy-and-pasting required.
You can also create automated marketing reports with our report builder to schedule marketing reports to send daily, weekly, or monthly.
These templates are critical to efficiently reporting. The save hours of work and even offer a scheduling function. They templates make my job so much easier.

CJ Dunbar, Brand Manager at Suite Edge
As for SEO reports, they are crucial for monitoring rankings and backlinks, which can change daily. Without marketing automation, compiling these reports can be a time-consuming process that requires manually tracking changes and pulling data from various sources into spreadsheets. 
However, with the right marketing automation tool, like AgencyAnalytics' digital marketing report template, you automate workflows and easily capture the necessary details. 
This allows you to generate and send reports to clients quickly and effortlessly, freeing up time for other important marketing tasks. With automated reporting, you keep your clients up-to-date on their marketing performance and continually prove your worth to clients. Talk about building a growth platform for yourself! 
The data visualization provided by AgencyAnalytics report templates goes above and beyond the reports you can create in Google Sheets, and it's all at the click of a single button. We really appreciate the automation as well.

Graham Lumley, Director of Growth Marketing at Blackhawk
11. Tracking Against Client Goals 
There's no better way to enhance your client reporting than with custom goals–but agencies need to streamline and automate this process for it to be effective. This way, a visual goal-tracking bar automatically updates itself so your team is always on track–and your clients know just how you're bringing them to success. 
Create goals in your account-level dashboards with AgencyAnalytics to view your progress at-a-glance:
Potential Downsides of Agency Automation: Balancing Efficiency with Personalization and Maintenance
While marketing automation can certainly bring many benefits to marketing agencies, it's important to acknowledge that there are potential downsides as well. 
Marketing agencies need to make informed decisions about which repetitive tasks to automate and how to strike a balance between automation and personal interactions with clients.
Here are a few to keep in mind:
1. Loss of Personal Touch
One potential downside of automation is the risk of losing that personal touch with clients. While marketing automation makes certain tasks more efficient, it's important to remember that relationships with clients are built on personal interactions and connections. 
If everything is automated, there is a risk that clients may feel like they're dealing with a faceless entity rather than a real person who cares about their needs and concerns. To avoid this, strike a balance between automated tasks and personal interactions with clients by considering a client messaging tool within your reporting software.
Seamlessly respond to questions or push chat messages to clients straight from your client reporting platform. Streamline your client communication with AgencyAnalytics.  Try it free for 14 days! 
And, of course, automating your client reporting doesn't mean scrapping your 1:1 agency-client meetings altogether! Put your report in presentation mode during your call, and have more meaningful conversations that clearly communicate your success and goal progress. 
2. Constant Updates and Maintenance
Another potential downside of marketing automation is the need for continual updates and maintenance. Automated processes can become outdated or inefficient if they're not updated regularly, which leads to errors or other issues. 
Additionally, if you rely heavily on automation, you may find yourself spending a lot of time maintaining and troubleshooting your automated systems rather than focusing on other important marketing efforts. 
As with everything, agency automation is a constant work in progress. For instance, while automating your client reporting saves time, take a few minutes to review and personalize them with annotations and type up a report summary.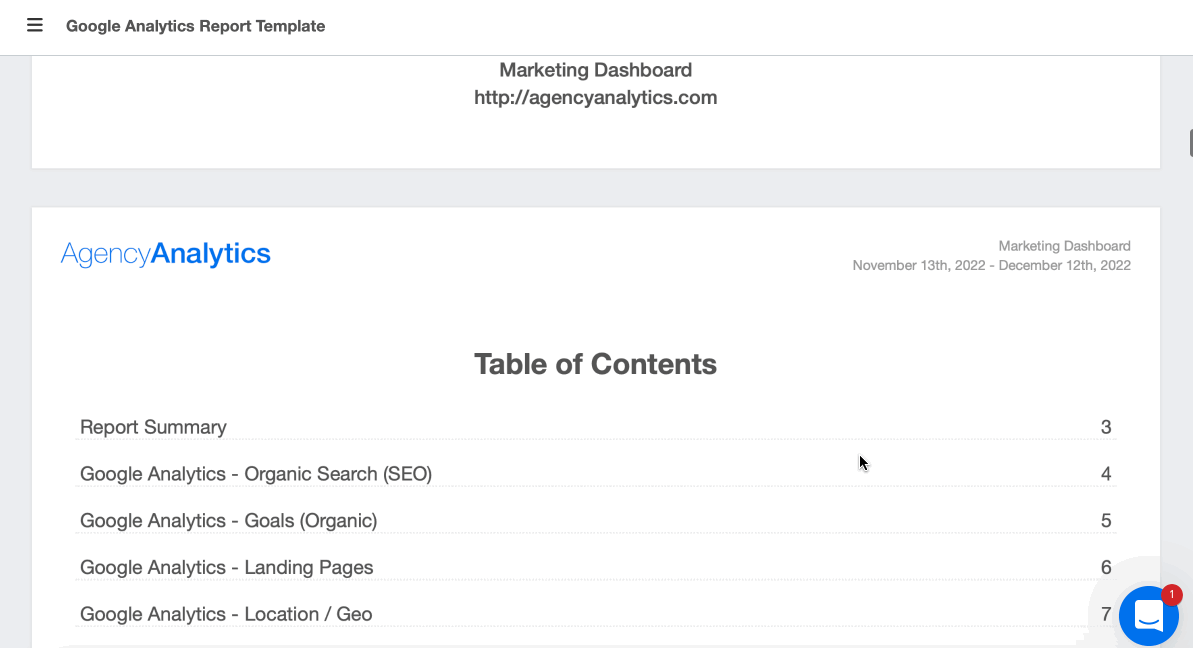 Here's an example of a monthly marketing report that streamlines your client reporting process. Provide a quick summary of your goals and successes. Try AgencyAnalytics free for 14-days.
3. Lack of Flexibility
Finally, agency automation can sometimes lead to a lack of flexibility. While automated processes are very efficient at handling routine tasks, they may not always be able to adapt to unique or unexpected situations. 
In some cases, you may need to step in and handle a task manually, even if it's something you thought could be automated. It's important to be aware of the limitations of your automated marketing processes and to be prepared to handle things manually when needed.
Choose a software that allows you to customize as needed, like white labeling, or adding annotations and notes to highlight what's new.
Give clients the personalized experience they deserve. Create custom client reports in minutes with advanced automation features. Try AgencyAnalytics free for 14 days! 
We manage close to 200 partners and AgencyAnalytics is how we do our digital marketing reporting. Not only do these reports help communicate the results and marketing efforts better with our partners but the well structured dashboard reporting itself makes it easy to track our partners campaigns, measure their success and help our internal team report on progress.

Justin Hal, Co-founder & COO at HIP Creative 
Wrapping Up
Incorporating automation into your agency's workflows isn't just helpful–it's often necessary for growth and scalability. Marketing automation allows you and your team to focus on high-impact work that drives results by reducing repetitive tasks. 
While it may feel uncomfortable to shift from manual processes, the benefits of automation are clear: improved efficiency, increased accuracy, and happier clients. And if you're considering implementing a 4-day workweek or managing a remote team, it's necessary to cope with the time pressures.
By adding marketing automation tools and workflows to your tech stack, you'll be well-equipped to take on more clients and add more revenue to your agency. So go ahead, win back billable hours with AgencyAnalytics' automated client reporting system, and see why 6,500 rely on it daily. Start your free 14-day trial, on us!
Joe started his career as a developer and since has created many internet businesses. He has now moved on to the position of CEO and has enjoyed all the challenges it has brought.
Read more posts by Joe Kindness ›
Try AgencyAnalytics risk-free for 14 days. No credit card required.