Facebook Ads Report Template
Streamline your reporting process with the only Facebook Ads report template built for marketing agencies. Build trust and improve client retention, all with the click of a few buttons.
Why You Should Use a Facebook Ads Report Template
In order to keep your clients up-to-date, a Facebook Ads reporting template allows you to automatically track key metrics and add your own analysis. It helps you save time, streamlines your agency workflows, and keeps clients happy.
The best part of this Facebook ads template is that it pulls data directly from the Facebook Ads Manager on a regular basis so you don't have to worry about manually collecting it. Automating your client reporting process allows your agency to dedicate more time to optimizing Facebook marketing campaigns and helping your clients succeed.
Want to display your Facebook Ads in a real-time dashboard instead? Try out our Facebook Ads dashboard template.
As a marketing agency, your time is best spent crafting and optimizing stellar campaigns for your clients, not getting lost in the weeds of manual report creation. Automatically track and report on key Facebook Ads data, including campaign, ad set, ads, and demographics data in an easy-to-understand, white labeled report template that is designed to impress. 
With this comprehensive report template, effortlessly break down important Facebook Ads metrics by campaign, ad set, and individual ads. This feature provides both top-level overviews and detailed insights into your clients' Facebook ad campaigns. Whether you want to see the overall reach of your campaigns or drill down to analyze the performance of specific ad sets and ads, this reporting tool has you covered. 
It's time to transform the way you handle client reporting. Start creating professional Facebook Ads reports in minutes today, and experience the difference for yourself.
9 Things To Include In Your Facebook Ads Report
1. Cover Page
The cover and sections of a Facebook Ads report serve as the gateway and vessel for your agency's insights and analytics. The Report Cover and Section Design Customization Feature offers bespoke options, from background color changes to uploading a custom image. These adjustments align with your branding and set a professional tone for the report. Title and image widgets add another layer of customization, allowing for a well-rounded and cohesive presentation.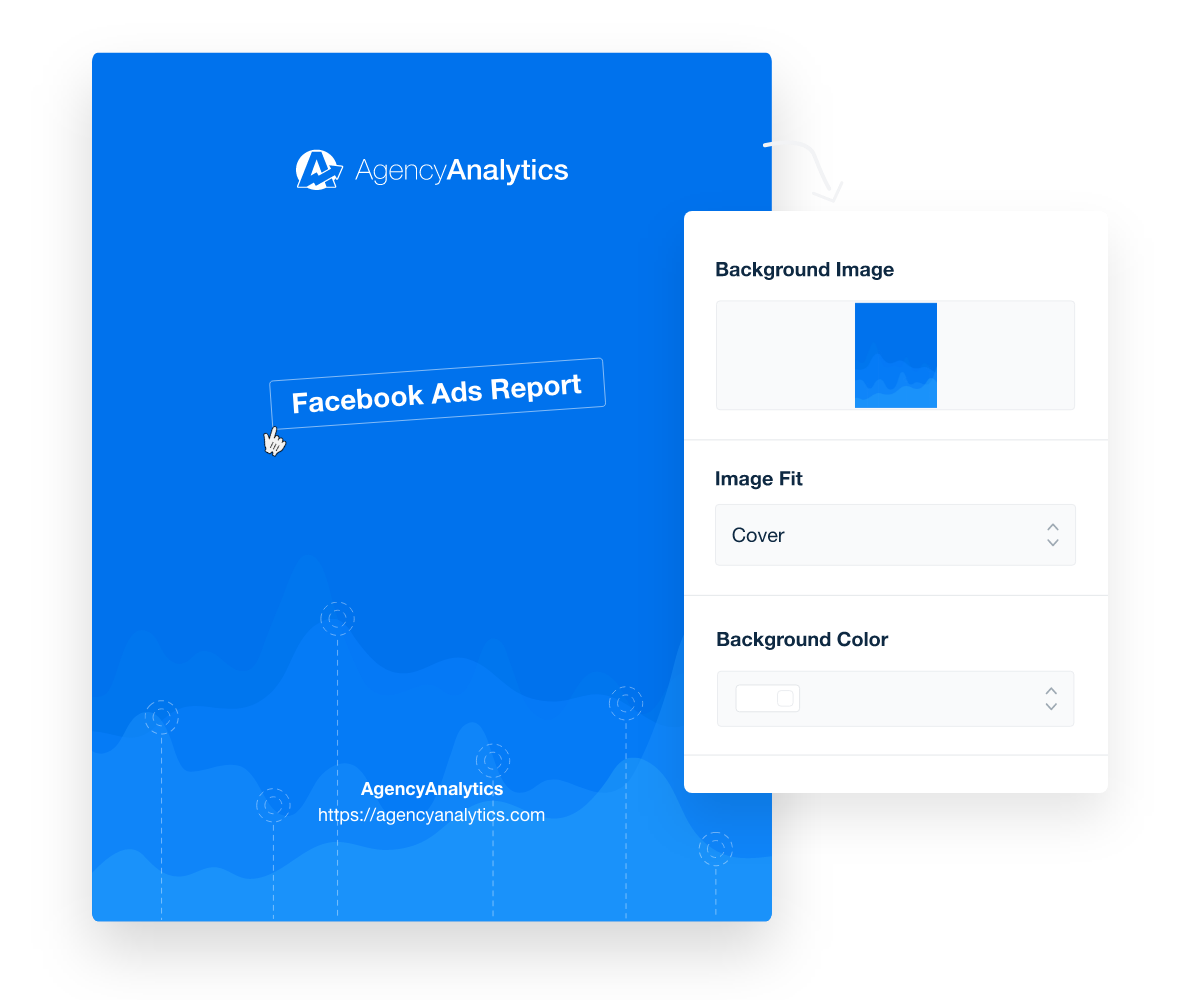 The ability to save customized templates ensures a consistent, professional approach in all subsequent reports, creating a recognizable reporting style that's unique to your agency.
The quality of your report cover and pages directly impacts client perceptions and expectations. It does more than house the data; it adds a layer of professionalism and thoughtfulness that can affect client relations. A sophisticated cover serves as a precursor to the quality of analytics and insights that follow, and thoughtfully designed pages elevate the entire client experience.
2. Monthly Write-up
Before diving deep into the details of your clients' Facebook Ads campaigns, it's best practice to provide a summary of everything that went well during the month regarding the client's Facebook Ads performance and what needs improving.
Use the monthly write-up section of the Facebook Ads report template to provide an overview of your wins and losses, as well as your marketing plan going forward.
If anything significant happened with the campaigns during the last month, explain it here in plain English so your clients are up-to-date on all major changes. As you get further into the Facebook Ads report, you can use the sections below to dive into more detail.
3. Total Ad Spend
Any PPC agency owner or marketer knows that one of the most essential aspects of a client report is the total money spent on the campaign. While you and your clients have likely already discussed the total budget of the ads campaign, it's incredibly helpful to keep track of the total ad spend and compare it to the overall budget month over month.
This metric is particularly important to keep track of each month, especially as it relates to other KPIs on the report. When you show how much money you're spending and how that number relates to other campaign performance KPIs, your clients see what kind of return on investment (ROI) they can expect from the campaign.
4. Conversions
The number of conversions your Facebook Ads campaign is gaining is another crucial metric to measure. The higher number of conversions, the better the campaign is performing. In our Facebook Ads template, conversions are displayed next to your total spend. This way, you present the direct correlation between how much you spend and how many conversions you get. Typically, this is a great way to show your clients that spending more money on a campaign often increases the total ROI of the campaign.
5. Clicks
Clicks is another metric that is easy for your clients to understand, especially since it gives them a simple insight into the surface-level success of their Facebook Ads campaigns. More people clicking on your Facebook Ads means that a client's offer or product is enticing enough to attract potential customers.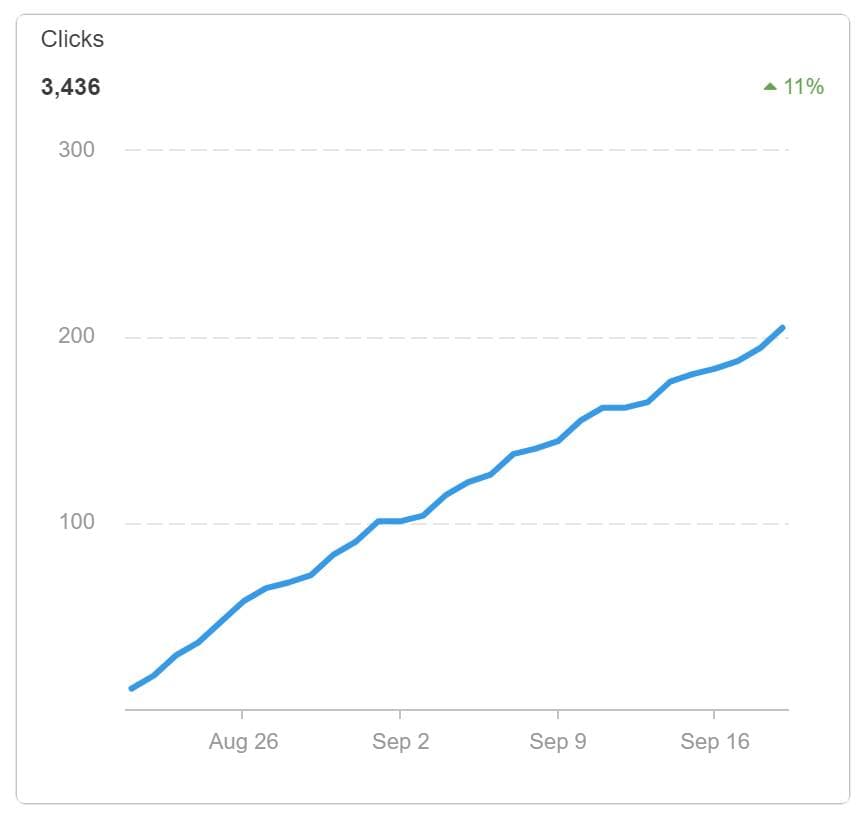 On a deeper level, you can use this section to add your thoughts about how the number of clicks relates to the other ad metrics on this customizable Facebook Ads report. For example, if you're having a high number of clicks, but a low number of conversions, you might explain to a client that the disconnect is happening on their website's landing page or Facebook page. Having this data on hand allows you to collaborate with your clients to create a new strategy moving forward.
6. Campaign Data
Highlight the top-level performance of Facebook Ads campaigns to deliver clear, concise communications and transform data into actionable insights. High-level metrics, such as total ads spend, impressions, click-through rates, and conversions give a snapshot of campaign effectiveness.
Demonstrate your agency's commitment to achieving the best outcomes for clients, and put a spotlight on successful ad campaigns that reinforce your agency's contribution to their bottom line.
7. Ad Set Performance
Delving into ad set level data in Facebook Ads uncovers insights that empower marketing agencies to refine strategies with pinpoint accuracy, leading to improved campaign outcomes and heightened client satisfaction.
These detailed reports serve as a powerful tool for client communications. They deliver evidence of the agency's expertise and diligence in managing the client's marketing campaigns, reinforcing trust and solidifying the agency-client relationship.
8. Ads Metrics
An effective Facebook Ads marketing campaign often involves your agency running multiple different ads simultaneously. The Ads section of the Facebook Ads report template displays a list of all the ad sets you're running concurrently, along with important metrics like the number of clicks on each ad, the total number of impressions, the average cost per click (CPC) and the click-through rate (CTR).
Use this section of your Facebook Ads report to show your clients which of their ads are performing the best for you to emulate those successful ads in the future. Add your thoughts about what makes those ads so successful, such as more enticing offers or a better targeted demographic. As you analyze these finer details month by month, you can work with your client to make adjustments for better outcomes. If you want to include other ads, you can build one with our PPC report template.
9. Demographics
The demographics data in Facebook Ads–focusing on gender, location, and age–is a goldmine of information, integral to optimizing campaign performance. This data provides a lens into the audience's characteristics, giving marketing agencies the tools to tailor their strategies more effectively and drive superior results.
This additional layer of information paints a comprehensive picture of campaign outcomes, demonstrating the reach and impact of your agency's social media marketing efforts.
Need more sections or custom metrics? No problem, AgencyAnalytics lets you easily drag and drop new sections to your Facebook Ads report.
Powerful Facebook Ads Reporting Software Built for Agencies
FACEBOOK ADS REPORTS THE EASY WAY
Automated Client Reporting
Welcome to your new client reporting platform! Get reports out the door in minutes with a streamlined interface, drag-and-drop report builder, and dozens of pre-made templates. Spend less time building reports and more time scaling your agency.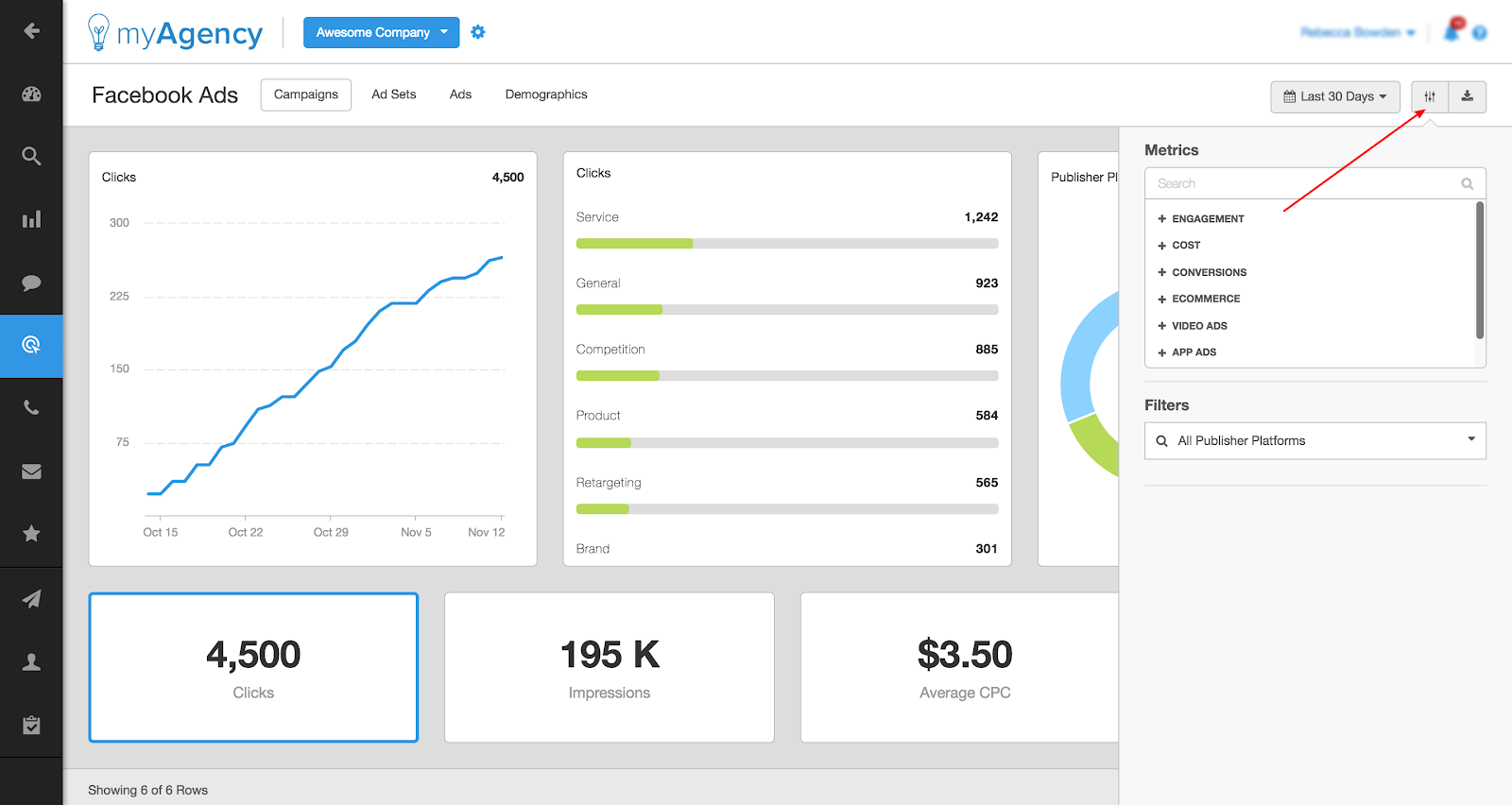 All Your Clients' Data Under One Roof
Consolidate all your clients' marketing channels into a single, user-friendly reporting platform. Say goodbye to juggling multiple tabs and managing countless passwords. With our streamlined platform, you have effortless access to data from SEO, Email, Call Tracking, and various ad platforms such as Google Ads, LinkedIn Ads, Instagram, and many more!
Create The Client & Staff User Accounts You Need
A reporting platform that scales with your agency means unlimited client accounts without extra fees. Choose the plan that is right for your growing agency and provide as many logins as you need to get the work done.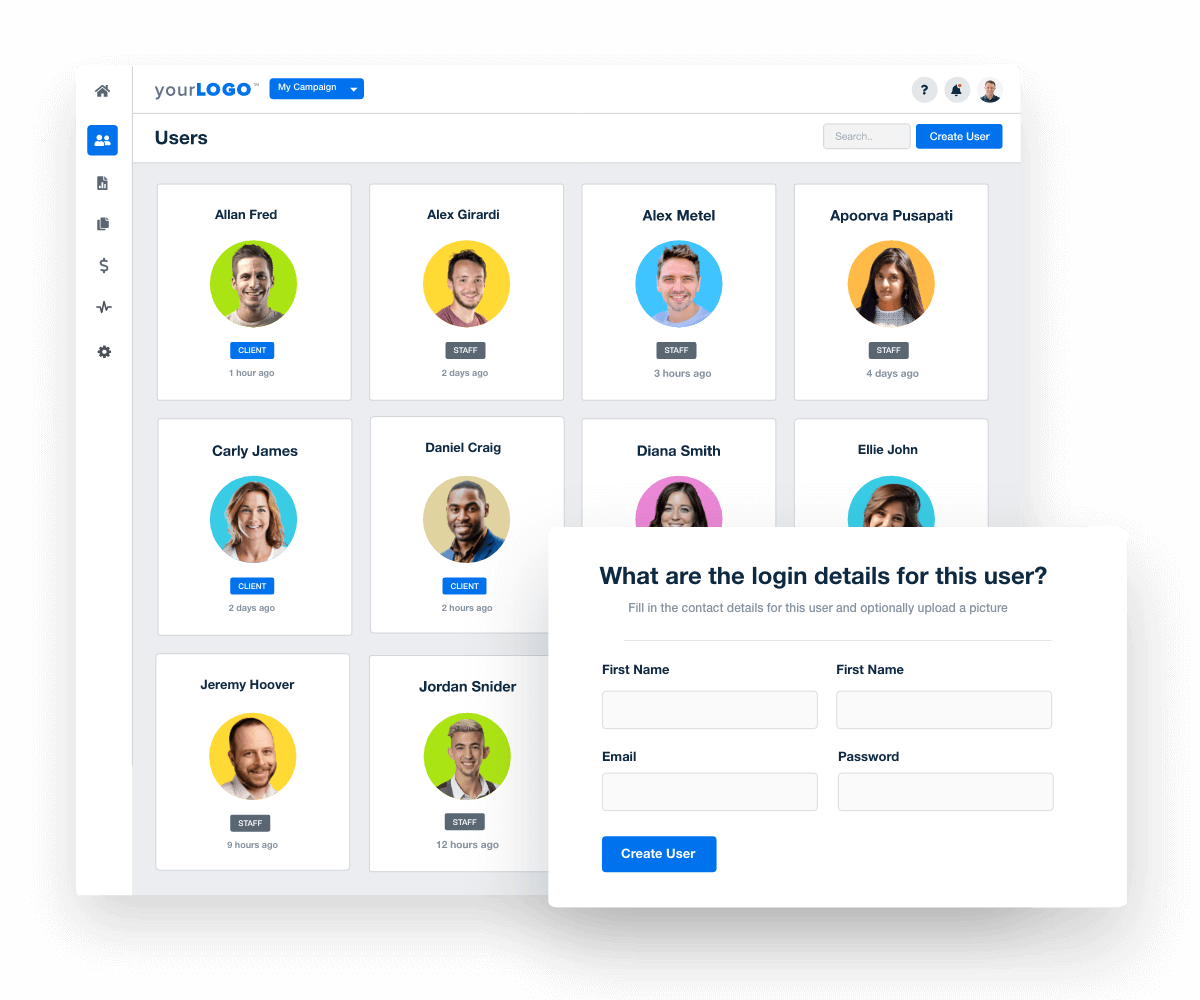 YOUR AGENCY'S BRAND, FRONT AND CENTER
White Labeled Facebook Ads Reporting
Upload your agency logo, use your brand's color palette, and more to make sure your reports look like they were built in-house. Provide your clients with the high-quality reporting they've come to expect from your agency while saving precious billable hours previously spent on manual reporting.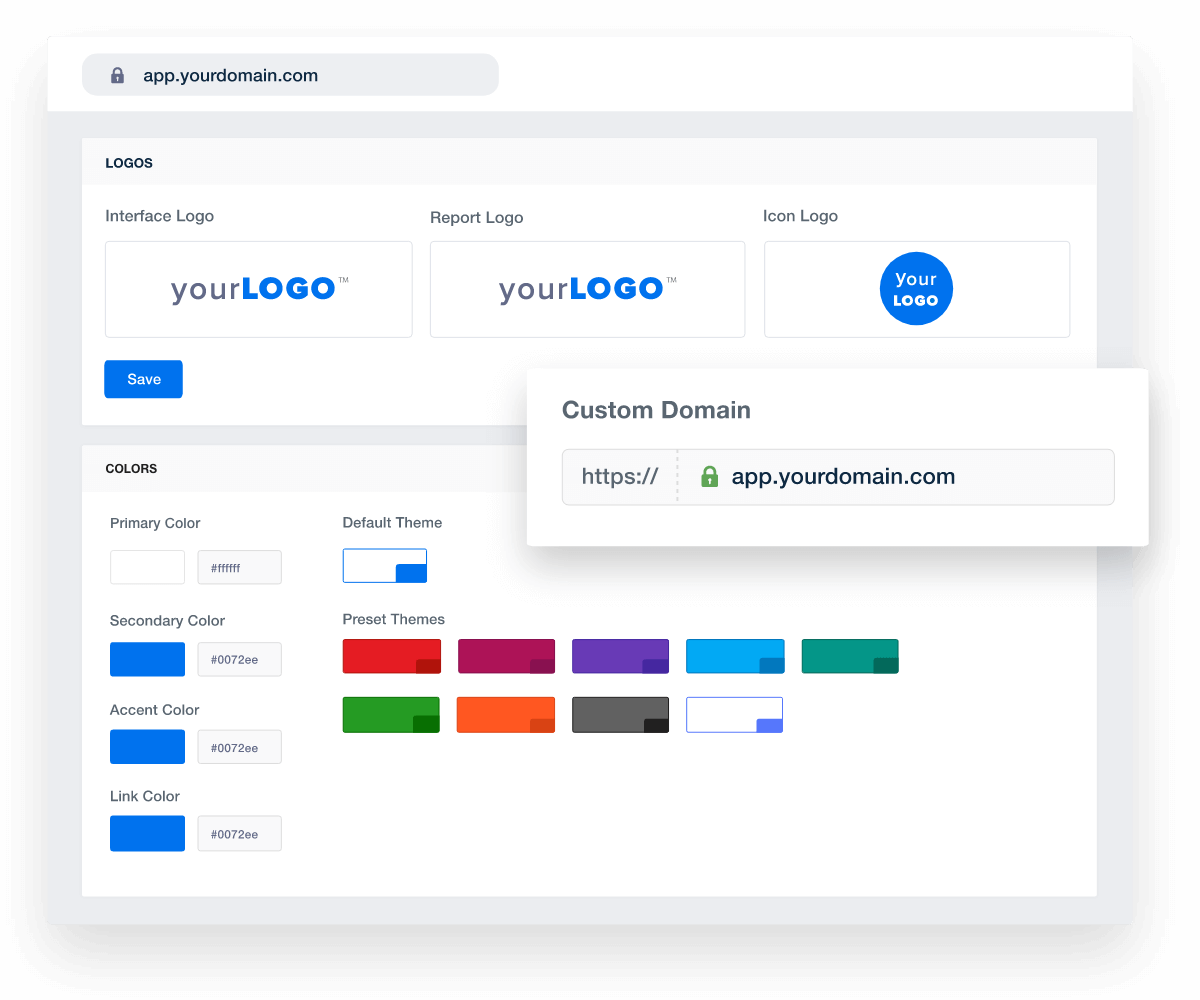 The drag-and-drop interface is absolutely brilliant. Having all of our resources in one place combined with a swift report-building tool has cut the time it takes to build custom dashboards and reports in half!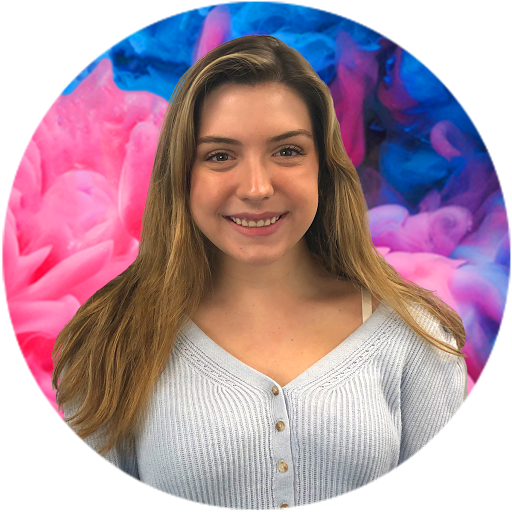 Try AgencyAnalytics risk-free for 14 days. No credit card required.