In 2020, the working world changed. The pandemic forced many marketing agencies to adapt to an entirely new landscape where group huddles became virtual and remote work tools became essential for keeping the agency afloat. 
Since then, even as the workforce has started shifting back to an in-office environment, remote working is becoming an increasingly popular option–especially for marketing agencies. 
That's because many agency owners and agency employees discovered the unexpected benefits of remote work, such as increased flexibility and freedom. 
However, working remotely can also be a challenge if you don't have the right tools in place. In this article, we will discuss the best remote work tools for a marketing agency. These tools help you communicate better with your team and your clients, collaborate more effectively, help your agency get more clients, and stay on track toward goals!
In this article, we'll cover 52 of the best remote work tools that will help your agency stay ahead of the game. And, to help keep things organized–which is an important part of remote working–we've grouped them by category (although some tools cover multiple categories).
Many of these tools went through an acid test during the pandemic when companies were forced to switch to a remote workforce, even if that wasn't the original intention. A few–like Zoom–had their struggles, but most came out the other end stronger and better equipped to support a remote workforce. 
But before we dive into these, we're going to review some of the benefits of turning your marketing agency into a remote environment for the long haul.
What Are the Biggest Benefits of a Remote Workforce?
There are plenty of reasons why companies are letting their employees work remotely, and–when executed properly–the benefits of going remote (or even hybrid) are vast.
Some of the most common benefits of working remotely include:
Cost savings: No need for expensive office space or equipment. Even if you are creating a hybrid environment at your agency, you need far fewer workstations than you would need to support an entire office of full-time employees. 

Increased productivity and creativity: Studies have shown that remote employees are more productive than those who work in an office. 

Reduced stress levels: Commuting can be incredibly stressful, especially in cities where traffic gridlocks are common. Teams who work remotely don't have to worry about missing an early client meeting because they're stuck in traffic.

Improved work/life balance: Agency employees can take care of personal obligations during the day without having to take a half-day off to accomplish something that might take 30 minutes at home. 

Access to a wider pool of talent: More and more agencies are hiring team members from across the country or around the world. That way, they can focus on the right skill set rather than proximity to the office. Take Joey Randazzo, owner of Portland SEO Growth, for example. He relies on a network of remote workers to execute his company's content marketing strategies. 
If your marketing agency is considering making the switch to a remote workforce, these are just some of the potential benefits you could enjoy! But let's face the facts: creating and managing a remote team does come with its own set of challenges, which will be covered in a moment. 
However, it's also important to keep in mind that more and more often, remote working options have become an expectation, not a perk. So, even if you weren't planning on transitioning to a hybrid remote model, you may no longer have a choice in the matter. 
What Challenges Does a Remote Team Face?
Of course, working remotely is not without its challenges. 
Some of the most common challenges faced by remote teams include:
Communication difficulties: It can be harder to keep everyone on the same page when you're not working face-to-face. And miscommunication over text is far more commonplace than in face-to-face discussions because you lose the visual queues that even emojis can't replace. 

Time zone differences: When your agency team is distributed around the world, it can be hard to find common times when the entire team is available for meetings or huddles.  

Feeling isolated from the team: It can be easy to feel isolated when you're not in the office with your colleagues, which also makes it harder to build relationships. This is especially the case with marketing agencies which are typically made up of more extroverted personalities. 

Distractions: Although there are plenty of distractions within an office environment, they are typically (well, sometimes) work-related distractions. Distractions in a remote setting tend to be more of a personal nature. 

Difficulty staying organized: Many creative types rely on others to keep the organization train running smoothly. In a remote environment, it can be harder to stay organized and on track for deliverables and deadlines. 

Unfamiliar Tools: Not everyone on your team will be familiar with every remote work tool your agency uses. If that's the case, online tool learning platforms can help bring everyone up to speed.

Loss of Control: Some managers like to "see" their employees working and find it hard to trust that their team is not slacking off when they're not being watched–which is almost always the case when working from home. 
Fortunately, there are a number of tools and best practices that can help you overcome these challenges and make the most of working remotely!
The Importance of Communication for a Remote Workforce
One of the most important things for a remote team is effective communication.
Since you're not all in the same physical space, it can be easy for miscommunications to happen. That's why it's important to have a clear and concise way to communicate with your team.
In addition to using the communication tools outlined below, you should establish clear guidelines for how and when the team should communicate with each other. This can help ensure that everyone is on the same page and avoid any confusion.
For example, many agencies have an escalation policy that dictates how communications should be handled based on the level of severity or priority. For example: 
Low Priority = Send it by Email

Medium Priority = Send it by Chat

High Priority = Send it by Text

Urgent Issues = Pick Up the Phone
Yes, that old-school-actually-get-on-a-phone-call thing needs to happen sometimes, even with a remote team. It's far too easy to get buried in a particular project and not notice the little "new message waiting" notification. It's harder to ignore an old-school phone call. But if you really don't like using the phone, a Skype call will do in a pinch.  
Agency Tip: Use the Rule of 3 in your communications. If an issue takes more than 3 messages to explain, jump on a quick call, huddle, or video conference to hash out the details face-to-face.
What Are the Best Remote Work Tools for a Marketing Agency?
Now that we've discussed some of the benefits and challenges of working remotely, let's take a look at some of the best remote work tools for a marketing agency. The best remote work tools will help your team stay organized, communicate effectively, and collaborate efficiently! With these tools in place, your agency can continue enjoying all the benefits of working remotely.
Internal Tools To Boost Communication & Collaboration With a Remote Team
The first step to setting up a successful remote marketing agency is to invest in the right tools to help you communicate and collaborate with your team. Although there are free versions of many of these tools, to truly embrace the remote world, most agencies find that they need either a "Pro" or "Business" version in order to get the job done.  
Google Workspace
Google Workspace is a must-have for any marketing agency, remote or otherwise. It includes everything you need to stay organized and communicate with your team, including Gmail, Calendar, Drive, Docs, Sheets, and Slides.
For those who are used to working in a more traditional "Office" environment, Google Workspace does take a little while to get used to, but the benefits of a cloud-based tool like this far outweigh the learning curve. 
Microsoft 365
If you're not a fan of Google Suite, Microsoft 365 is another great option for communication and collaboration. It includes standard remote-friendly features such as email, calendars, group chat, video conferencing, file sharing, and more. 
Ideally, you should pick and standardize one version for the entire team. Although there are ways to make Google Suite and Microsoft Office talk to each other, that process is clunky and unpredictable. 
Slack
Slack is a communication platform that allows you to easily chat with your team members and clients. It's great for real-time communication and collaboration and includes a "huddle" option that will let you jump on a quick virtual call with an individual or an entire team. Also create channels for specific projects or topics, which makes it easy to stay organized.
Skype
Another inter-office chat option is Skype. You'll never have to worry about being out of touch with your agency team members when they are just a Skype call away. Easily make video calls, share your screen, and even record calls for later reference.
Discord
A favorite among tech companies and marketing agencies, many are making the switch from Slack to Discord. Discord has all the best features of a traditional chatroom with some really awesome upgrades such as voice and video chats, screen sharing, and file storage. It's perfect for quick conversations or lengthy brainstorming sessions with your team. 
WhatsApp
WhatsApp is a solid option for communicating with your agency team and clients. It's simple to use and has a ton of features, such as voice and video calls, group chats, and file sharing. Plus, it's available on both Android and iOS devices so your team can take it with them. 
Vidyard
Need to share an idea, or some feedback on a webpage and don't feel like typing out an entire email with screenshots? Vidyard is a video hosting and analytics platform that really comes in clutch in a remote work environment. Quickly record voiceovers along with screen shares to create tutorials or provide feedback on creative projects.
Sending quick videos to review an idea or an issue is really handy when calendars won't line up and you want to pass on some information without having to type a wall of text.
Loom
Loom is a screen recording program that makes it easy for remote agency employees to capture audio, video, browser windows, or complete screens in Chrome extensions, desktop applications, and mobile apps. 
Agency Tip: Pick one messaging app that the entire company uses. You don't want your team switching back and forth between WhatsApp, Skype, and Slack just to find that one message about campaign changes.
Remote Work Tools for Scheduling and Hosting Meetings
By using remote meeting tools, your agency can easily host video or audio conferences with your team (and your clients). This can help improve productivity and coordination, while also helping build team morale. 
For clients, this is an essential tool to deepen the working relationships, especially as face-to-face meetings become more and more difficult to schedule.
Zoom
Another essential tool for remote work is Zoom. Most people remember Zoom because of the privacy issues it faced in the early days of the pandemic, but it has come a long way since then. It is an easy-to-use video conferencing tool that allows you to have face-to-face meetings with your team or clients. 
It's perfect for meetings, brainstorming sessions, client presentations, or just catching up with someone. However, any of your client-facing account representatives should make sure they are on a pro plan because you don't want your clients getting cut off at the 40-minute mark–it just isn't professional. 
GoToMeeting
GoToMeeting is not as well known as Zoom, but that doesn't mean it isn't another great option for video conferencing. It's perfect for team meetings, client presentations, and training sessions.
Calendly
One of the best tools for scheduling meetings is Calendly. It integrates with your Google or Microsoft Outlook Calendar and allows you to easily schedule one-on-one or group meetings. Also, set up meeting reminders, so you never forget a meeting again!
However, Calendly is more relevant for meetings with external contacts, such as setting up client meetings, sales calls, or intake discussions than for internal meetings. 
Google Calendar
When it comes to scheduling team meetings, Google Calendar does the trick. It's perfect for keeping track of your own schedule, as well as your team's schedule. Set up meeting reminders and send invitations to team members or clients.
Outlook Calendar
Of course, if your team has decided to go the Microsoft 365 route instead of the Google Workspace route, then the obvious choice for calendars and internal scheduling would be the outlook calendar. 
Agency Tip: While Google Workspace offers better online access, Microsoft 365 desktop applications are easier to keep front and center rather than trying to figure out which of the 72 currently open Chrome tabs has your calendar.
Remote Work Tools for Task and Project Management
Project management tools are best for keeping your team on track and making sure everyone is working efficiently. They also help with communication between the different members of your agency.
Teamwork
Teamwork is a project management platform built to help agencies manage the entire lifecycle of their client work in one place. The platform provides all of the features you'd expect, as well as integrated time tracking, financial management, robust reporting, and free access for clients to ensure your projects are delivered on time and on budget. Teamwork gives you the tools and reports you need to maximize your resources and profitability.
Asana
Asana is a web and mobile work management tool that helps marketing agencies organize and manage their workflows. Asana manages everything from the little things to the broad picture, arranging work so that teams know what to do, why it is important, how to get it done, and when it is due to be completed.
Trello
For an easy-to-use, intuitive, and visually-appealing project management tool, Trello is a great choice. Trello is a Kanban board tool that helps you visualize your projects and tasks. It's perfect for marketing agencies who need to collaborate, manage, and track projects to completion. The only downside with Trello is that a lot of the functions are hidden within "Power-Ups" so the basic plan can be quite limiting. 
ClickUp
ClickUp is another project management tool that's perfect for remote marketing agencies. It has all the features of Asana, plus a few extra ones including Gantt charts and Kanban boards. Although not as well known as Asana and Trello, it offers a great mix of intuitive interfaces, visual presentation, and ease of use. 
One feature of boards like ClickUp that you may end up in a love/hate relationship with is the notifications. The application will email you when there are updates or deadlines within a certain task. If that task has a lot of activity, you may end up with dozens of emails in your Gmail folder, all from ClickUp (or Asana, or Trello - depending on which you choose).  
Zoho Projects
Zoho Projects is a popular project management program for mid-sized agencies. It's a great tool for organizing, monitoring, and collaborating on your clients' projects. With Zoho Projects, your remote team can complete projects and launch client campaigns successfully, all from the comfort of their homes.
Agency Tip: Don't overcomplicate your project management tool so that it ends up taking more time to log and track the progress of the project in the tool than it does to actually execute the project. Find the right balance between execution and tracking.
Remote Work Tools for Tracking Goals & OKRs
Tracking goals and objectives is an important part of any organization, but it can be especially important for remote teams. By tracking your agency's and your clients' goals and objectives, you make sure that everyone is on the same page and knows what they need to do to help achieve the agency's overall growth goals.
Monday.com
You've probably seen the commercials for Monday.com. It's probably one of the most heavily-promoted project management tools out there right now. And maybe that's one of the reasons why it's so perfectly suited for marketing agencies. Your agency can centralize all your work, processes, tools, and files into one Work OS. Monday.com could just as easily fit under the project management heading above or the process documentation tools we'll cover in a moment, as it can handle project management, goal tracking, and team processes. 
Lattice
Lattice transforms your people strategy by connecting performance management, employee engagement, and career development in one unified solution. Although it has some of the same functions as Notion, the way they position it as a "people success platform" really hammers home the importance of treating your human resources like humans first. Agencies use lattice to create and track goals, as well as setting up regular 1:1 meetings with your remote team and doing quarterly reviews. 
Notion
Notion is an AI-powered knowledge management platform that helps you capture and organize your ideas, goals, processes, and meetings. It's perfect for marketing agencies that need to track their progress and deadlines. The main challenge with Notion is that it is so powerful that there is a steep learning curve when it comes to using the platform to manage projects.  
If your agency has a dedicated EOS integrator or project manager, they'll probably love Notion. If not, you may find that another tool makes more sense. 
Ninety.io 
Ninety.io is a growing set of solutions that help you connect your data, opportunities, issues, procedures, and people in order to achieve goals. An EOS-licensed software, Ninety.io focuses on productivity and follows many of the powerful EOS protocols.
Google Sheets
If your agency doesn't want to fuss with a dedicated goal-tracking platform, Google Sheets is a simple and easy way to track your goals and OKRs. It may not be as pretty or as easy to set up, but you can use Google Sheets to track your progress and deadlines, as well as your team's activities towards those goals. 
Smartsheet
A similar approach is a tool called Smartsheets. It's a cloud-based platform that helps you store and organize data, which makes it perfect for marketing agencies that need to track their progress and deadlines.
Smartsheet is a dynamic workspace that enables organizations to manage projects, automate processes, and rapidly create new solutions—all with no code tools that are easy and intuitive to work with.
Agency Tip: Many of the project management, goal management, and people management tools have several cross-overs in form and function. Focus on one core tool first, pick your favorite, and then use others to fill the gaps as needed.
Remote Work Tools for Asset Management
There are a number of reasons why you might want to use remote tools for digital asset management, even if you're not dealing with a remote workforce. For one, access your files from anywhere, anytime. Remote asset management also means easily sharing files and folders with your team and your clients, all while keeping your agency's master files organized and backed up.
1Password
One challenge that continually plagues remote teams is password management. Trying to keep track of core passwords for applications and other tools can be quite a challenging task. This is exacerbated when people join or leave the agency. 1Password is a password management tool that helps you keep track of your passwords and login information. It's a must-have for any remote team, as it helps keep your data safe and secure. Plus, if someone leaves the agency and you have to change a bunch of passwords, you only need to update them in one place and the new passwords will instantly be available to everyone who is still on the team. 
The one downside of 1Password is that it–for security reasons–constantly logs users out of the system. Therefore, to log in to any given tool or platform you first need to log into 1Password to access the login information.  
LastPass
Another password management option is LastPass. One benefit of LastPass is that–despite the name–it takes security beyond the password. Use it to store payment information, memberships, insurance cards, and more. It also includes Dark Web Monitoring, so your agency receives alerts if any confidential account information is at risk.
Google Drive
Google Drive is a must-have for any remote team using Google Workspace. It's a cloud storage service that allows you to easily share documents, spreadsheets, and presentations with your team. Your team can also use Google Drive to create and store backups of their work.
OneDrive
OneDrive is a cloud storage service from Microsoft that's perfect for remote teams that are going the Microsoft 365 route instead. It offers an easy way to share files and folders with your team, as well as the ability to create backups of your entire system of files. That way, you never have to worry about somebody accidentally deleting your core process documents. 
Dropbox
For those who want an agnostic tool, Dropbox is another great cloud storage service that's perfect for remote teams. It integrates nicely with desktop applications, plus gives you web access to important documents.  
The one challenge with Dropbox is collaborative editing. Unlike Google Docs, if two people are editing the same document at the same time, Dropbox will automatically create a second version of the file with the changes. Although it is a way to protect different contributions to a file, it can become a bit of a nightmare when it comes to version control. 
Agency Tip: One of the biggest challenges with remote work management is version control. Create a system so that everyone knows which draft is which and where the final, approved version of assets should be saved.
Remote Work Tools for Process Documentation
Process documentation is a best practice for most businesses, but it can be hard for a busy agency– especially a remote agency–to keep up with what is best. After all, it's too easy to forget about best practices when you're busy running your clients' campaigns day-to-day. But if you don't document your processes, then how will anyone know what needs to be done, or how to do it?
Slite
Slite is a great tool for process documentation. It's simple to use and helps you keep your process documentation organized. This platform helps teams document their processes, organize their knowledge, plan projects, and make key decisions faster.
Trainual
Trainual is an easy-to-use tool that helps fast-growing marketing agencies organize the chaos of onboarding and training while streamlining processes and procedures for scaling up. Put all your agency's knowledge into an instantly accessible, searchable, and trackable database using Trainual's apps, Chrome extension, and web platform.
GitHub Wiki
Tech-focussed agencies love a good GitHub Wiki. It's a fairly straightforward tool for creating and storing process documentation. However, the interface is a bit less user-friendly, which is perhaps why developers and coders seem to love it. If your agency focuses heavily on web design, software and/or app development, or custom coding, your team may prefer this option over the others on the list. 
Airtable
Airtable lets your agency create custom interfaces that give each and every remote teammate the relevant information they need and a simple way to take action. Airtable is a user-friendly online environment that allows you to create and share relational databases. Although that may sound complicated, the interface is really easy to use. Save, manage, and collaborate on just about everything your agency needs to run efficiently, such as employee directories, service categories, and even creative assets.
It's another tool that could fit in multiple categories, but process management seems most relevant. 
Agency Tip: Process documentation doesn't help if the documents can't be found. Make sure to organize your agency's process documents so that everyone on your team can find what they are looking for.
Remote Work Tools for Design Reviews & Decision Making
Design reviews and decision-making can be difficult when you're not in the same room as your team. But with the right marketing tools, you will make this process a lot easier. Here are a few of our favorite tools for design reviews and decision-making:
Figma
To keep everyone in the know, build an iterative design process with Figma that enables live collaboration and keeps your whole team in the loop whether you're working from the office or remotely. This tool is especially useful for marketing agencies who focus on creative design, whether that be web or print-based because it allows for an easy interface to review and comment on design iterations. 
InVision
InVision is a design platform that helps you create and share interactive prototypes. It combines the core features of the project management tools outlined above, with a whiteboard functionality that makes it easy for various team members to provide input on a particular design concept, email automation flow, SEO proposal, and more. 
Adobe XD
Adobe XD is a vector-based design tool that helps you create beautiful, high-fidelity designs. Whether your agency is specializing in web design, app design, branding, or game development, it's perfect for marketing agencies that need to review and approve designs quickly and collaboratively. 
MockFlow
Whether it is visualizing new UI ideas for your client, developing eCommerce wireframes, or designing entire marketing campaigns with your remote team, MockFlow covers it all. It features easy wireframing, a full-featured editor, pre-built components, and easy ways to iterate on new ideas and concepts. Although it started out more heavily focused on the product-design arena, many agencies find its collaboration capabilities to be very handy for their creative projects.
Agency Tip: There is an old saying that too many cooks will spoil the broth. Editing by committee is rarely efficient, especially when there are a lot of creative minds involved. Although it's far too easy to invite a multitude of stakeholders to one of these creative whiteboards, it can also significantly dilute the results. Make sure you limit the people providing input to the ones who really need to have their voices heard.
Remote Work Tools for HR & Employee Management
Employees working remotely can be a challenge for some managers. How do you make sure everyone is staying on task and not slacking off? Is "slacking off" even a concern anymore in a fully-remote work world? How do you communicate with your remote team effectively? How do you onboard new employees? And how do you handle HR and payroll issues?
Luckily, there are a number of tools and apps that can help you manage your remote team effectively. Here are a few of the favorites among marketing agencies:
Workspace Training Center
Formerly known as the GSuite training center, this collection of Workspace help docs is a great resource for marketing agencies that need to onboard and manage their remote employees in the Google Workspace world. It offers a variety of courses, including "What to do on your first day", "How to use Google Sheets", and even Workspace tips for sales & marketing. 
Hubstaff
Employee time tracking is one of Hubstaff's most popular features. It allows you to keep track of when your employees work, how long they work, and how much time they spend on each task. It includes all the tools you'll need to keep track of remote teams, albeit with a few limitations.
Harvest
One of the most well-known time trackers is Harvest. Harvest's major goal is to assist organizations in taking note of their time so they can bill clients appropriately and - of course -  pay employees. As a result, they've incorporated features such as weekly timesheets, spend tracking, and client invoicing.
Toggl Track
Toggl Track gathers time monitoring information to help marketing agencies make better business decisions, including project planning and scheduling, profitability evaluation, and accurate and transparent client billing.
Bamboo HR
Bamboo HR is a great tool for marketing agencies that need to manage their remote employees. It offers a variety of features including time tracking, employee performance tracking, and employee onboarding.
FlexJobs
If your agency is looking for remote employees, FlexJobs is a great option. Although there are remote filters on other popular job sites such as LinkedIn and Indeed, FlexJobs is one of the few recruiting sites that focuses exclusively on work from home and flexible job opportunities. 
Remote.co
Remote.co is a resource for marketing agencies and other companies that see remote work as an opportunity, not a challenge. They focus on providing best practices, expert insights, and valuable support for organizations embracing the benefits of a remote team. And, yes, it does include a job board full of remote opportunities. 
Airbnb Online Experiences
Need some help creating a virtual team-building experience or celebrating a company milestone? Airbnb online experiences are fun, interactive, live video sessions that can be enjoyed anywhere. Small group experiences range from cooking classes to virtual tours. They even have a dedicated section classified as "Great for team building"! 
Agency Tip: When managing a remote team, focus on the deliverables. Creating and clearly articulating expectations from the beginning makes managing each remote team member that much easier.
Tools To Help With Client Management
In addition to internal tools, there are also some external tools that can help with client management. Here are some essential tools for managing clients:
HubSpot Sales Hub
The first tool on this list is HubSpot Sales Hub. This tool is designed to help sales teams manage their leads and clients. It's perfect for marketing agencies that need a CRM solution to track their client information. 
Plutio
Plutio is a project management platform that helps your agency create proposals, send contracts, manage tasks, track time, communicate with your clients, and get paid. No matter the size of your agency, Plutio is flexible enough to support a growing remote team. 
AgencyAnalytics
Of course, a list of remote work tools would not be complete without including our own AgencyAnalytics platform. This tool was built for marketing agencies that need to track all their clients' data in one place, including SEO, PPC, social media, web analytics, and so much more.
With over 60 marketing integrations, AgencyAnalytics not only saves your team countless hours gathering data to create client reports, but it provides a centralized database of marketing data that your entire agency team will use to strategize and optimize campaigns.
Agency Tip: Remember that time is money. The more that you can streamline and automate client reports and communications, the more time your agency can spend on billable activities.
Remote Tools To Help With Marketing Operations
There are a variety of reasons why marketing agencies use remote tools to help with marketing operations, but the main one is increased efficiency and productivity. When everyone has access to the right tools and information, they can work faster and produce better results.
Hootsuite
Hootsuite is a social media management platform that allows you to manage all your social media accounts in one place. It's perfect for scheduling posts, analyzing your social media analytics, and more.  It is just one of several social media scheduling and analytics tools that are available to help marketing agencies scale. Others include: 
Sprout Social

Buffer

Later

Sprinklr
Mailchimp
Mailchimp is a great tool for email marketing. It helps agencies create beautiful email newsletters, automated email campaigns, and more. MailChimp also offers a wide range of features, including templates, autoresponders, segmentation, and more. 
One of the reasons why this particular platform is so popular with marketing agencies is that it also tends to be the most popular with the clients they support. However, a good marketing agency will be familiar with all of the top email marketing platforms, including:
ActiveCampaign

Drip

Klaviyo

HubSpot

Constant Contact

Campaign Monitor
The great news is that AgencyAnalytics offers direct integrations with nearly all of these email marketing platforms so your team can automatically populate campaign data into client report templates and marketing dashboards. 
Adobe Creative Cloud
Adobe Creative Cloud is the perfect solution for any creative team. With all of Adobe's creative tools at your agency's fingertips, your team will create stunning designs, illustrations, and more. Creative Cloud is a subscription service, so you'll always have access to the latest and greatest versions of Photoshop, Illustrator, InDesign, and more. Plus, with new features and updates released regularly, your team will always have something new to explore.
Canva
Canva is a design tool that's perfect for creating visuals for your website, social media, or marketing materials. With Canva, your team can easily create beautiful graphics, even if they are not professional designers!
The great thing about Canva is that your agency can create a Brand Kit for itself and each of its clients. This Brand Kit includes logos, approved color palettes, fonts, and templated designs that are specific to each brand. That way, everyone has access to approved assets and can quickly create campaign assets on the fly. 
Agency Tip: Have your top-tier graphic designers create the foundational designs & templates, and let others make minor changes (such as copy changes) so the team focuses on what they do best.
Great Tools = Happy Remote Workforce
As you can see, there are a lot of tools that can help marketing agencies scale while taking advantage of a remote workforce. From project management to client management to design review and decision making, there is a tool out there to help with every step of the process. 
With these tools in place, you'll be able to communicate and collaborate more effectively, stay organized, and get the most out of your remote work setup! And these are just a few of our favorites–there are many other great options out there as well. 
12 Tips for Managing a Remote Marketing Agency Workforce
If your agency is relatively new to the remote work world, here are a few tips for managing a remote workforce:
Hire self-starters who don't need to be micromanaged.

Assign a virtual onboarding buddy to new remote employees so they know who to reach out to with questions.

If possible, consider occasional in-person meetings or retreats. Even if it's only once a year, having that face-to-face time can help deepen relationships among colleagues.   

Clearly communicate your expectations to your team.

Set up regular check-ins and update meetings.

Don't forget to reinforce your company culture. Just because your remote doesn't mean culture goes out the virtual window. 

Use project management tools to keep everyone on track.

Encourage open communication and collaboration.

Make sure everyone has the same access to information and resources.

Celebrate successes and milestones together, even if you're not in the same location.

Embrace flexibility. Different people are most productive at different times. 

Make cameras optional sometimes. Not everyone wants or needs to be camera ready for every single meeting. 
Finally, it's important to remember that there is no one-size-fits-all solution when it comes to remote work tools. The best way to find the right tools for your team is to experiment and see what works best for you, your agency, and your employees, saving time and improving your agency's workflow. 
And don't forget to keep communication open–whether you're using Slack, Intercom, or another communication tool, make sure everyone on your team is on the same page.
Do you have a favorite remote work tool that we missed? Let us know on LinkedIn and we will continue to expand this list!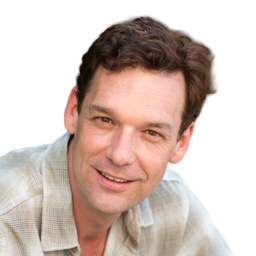 Paul Stainton is a digital marketing leader with extensive experience creating brand value through digital transformation, eCommerce strategies, brand strategy, and go-to-market execution.
Read more posts by Paul Stainton ›
Try AgencyAnalytics risk-free for 14 days. No credit card required.