Think about the term executive summary for a second–it's pretty self-explanatory. 
Scenario 1: A busy executive at your firm needs a marketing report to understand an account's performance without going into all the details. 
Scenario 2: A client needs to make executive decisions about their business and needs a summary of their growth activities. 
There are only so many hours in the day, so your agency needs to create executive summaries without eating up billable hours. Especially when you're working with larger clients with multiple stakeholders and the pressure is on.  
Let's dive in. 
What Is the Purpose of the Executive Summary?
Even if you've created a comprehensive marketing report by pulling in all of the relevant data points, the truth is that not everyone on the report distribution list will read it in thorough detail.
A marketing manager needs to see more granular details regarding specific marketing analysis and campaign metrics. 
Meanwhile, a busy exec is heading into their 3rd meeting for the day and has to give a high-level update on marketing suggestions, results, or solutions. They won't have time to dive into the nitty-gritty of it all.  
How does your agency plan for this realistic scenario and provide value? 
By including a good executive summary. This extra touch anticipates your clients' needs and time demands in advance, which we're sure they'll appreciate (and this certainly helps with client retention). 
It may seem like an added step, but we'll show you how to craft a straight-to-the-point executive summary that provides tremendous value to your clients.
What Is an Executive Summary?
In a nutshell, an executive summary provides high-level snapshots of your agency's performance (such as a PPC or Social Media report) or proposed campaigns (such as an SEO proposal or a business plan) and condenses the most essential takeaways they should know. 
As an agency, you strive to provide bang for your client's buck, so it's understandable that you'd want to provide as many valuable insights and recommendations as possible. 
But don't underestimate the value of an executive summary. 
Make life easier for your client so they don't have to comb through pages of a business plan or report to get the gist of what you're trying to communicate–otherwise why they should choose your agency?  
Agency Tip: Consider using a template that includes a report summary section. That way, you'll be able to tweak and customize client reports more efficiently. It also helps to scale your agency more efficiently and manage increased demands when you get more clients. 
Use the drag-and-drop report builder to get your client reports out the door in minutes. Try it free for 14 days. 
What Are The Benefits of an Executive Summary?
After meticulously reviewing your client's detailed marketing report or proposal, it's tempting to click 'Send' and move on to the next item on your to-do list. 
However, don't overlook the benefits of an executive summary–here's exactly why you should create one. 
1.    Saves Time and Provides Clear Insights to Decision Makers
Your client may be presenting this information to a decision maker (such as the CMO or CEO) who won't have time to go through an entire report or proposal. Or, perhaps, they may need to extract certain key insights to include in their annual business plan. Think about it–a marketing update is likely one point on their busy meeting agenda with a limited amount of time available for review.
An executive summary is a viable solution in this case. At first glance, a well-crafted executive summary should give your client (or their management team) enough information to quickly determine if the campaigns are on track to meet their business objectives.
2. Demonstrates Your Agency's Value Proposition and Dedication
Because an executive summary reflects your agency's ROI, it should also be an engaging document that grabs attention and leaves a positive impression. First impressions are lasting, especially when you send a business proposal to a new or potential client.
Use an executive summary to show your agency's value proposition while also enticing a reader to learn more. Make it a habit and create those client reporting best practices from the get-go.
3. Gets Straight To The Point and Removes Fluff
Putting in a little extra thought to get your message across quickly pushes you to trim away unnecessary edges and get to the heart of the matter. Having this clear insight not only benefits your client but also helps you to gauge what's happening in the bigger picture. 
An executive summary shares some commonalities with a sales pitch–it's straight to the point, communicates all vital information upfront, and positively shows your agency's capabilities. And it's a win-win for both you and your clients. Not only does it provide them with a snapshot of performance, but it also helps your team identify what is and is not working so you can better recommend the priorities moving forward.
Agency Tip: Set a standard by including an executive summary for each client report or proposal your agency sends out. Doing so will build your agency's brand reputation as an expert. 
How an Executive Summary Differs from an Abstract or Introduction
While there's overlap between an executive summary and other similar excerpts (such as an abstract or introduction), there are key differences. Wondering what they are and how you can distinguish them? Let's break it down further.
An abstract is a preface and summary of the methodology used in a research-type document (such as an academic paper, thesis, or dissertation), in addition to any key findings. An executive summary and abstract both provide concise snapshots of a more in-depth document. In general, however, the target audience for an abstract is more specialized and technically based than an executive summary (which is more geared towards business executives or upper-level management). As a result, there will be notable differences in tone and content. 

On the other hand, an introduction outlines what a reader can expect when reading the entirety of a document and also states why it was written. Think of it as a preamble and the opening piece for a document. An effective executive summary, however, captures the essence of an entire business plan or report and includes more concrete details such as recommendations, findings, and suggestions.
How To Write an Effective Executive Summary
When crafting that amazing executive report summary, you should consider a few important questions to help you streamline the entire process and get the most from this exercise.
Questions to Consider Before Writing an Executive Summary
1. What's the Overall Purpose of the Accompanying Document?
Are you writing an executive summary for a client report, business proposal, or any other document? Depending on the purpose of what you're sending out, your executive summary should reflect that. 
2. Who Will Be Reading the Executive Summary? 
Understanding who receives and reads the document can help craft the report or proposal summary for the right audience.  For example, if you're writing the summary for the Director of Marketing, you will likely want to include more top-level performance metrics. For the CMO or CEO, get right to the ROI and showcase how their investment in your services is paying off. 
3. What Do I Want My Client To Know After Reading This Executive Summary?
Stick to the point; don't bog down an executive summary with too much detail. Assume that some clients won't read their entire document and think about what you'd want them to know in this case. 
4. What Action Do I Want My Client To Take?
Is it accepting a business proposal, continuing on a retainer for your agency's services, or considering new ones? Use this answer to guide an executive summary's tone and calls to action.
What Should You Include In an Executive Summary?
And now to the good stuff! Executive report summaries or proposal summaries will vary from client to client, depending on their goals and needs. Generally speaking, these are the most critical insights to include:
Executive Report Summaries

Executive Proposal Summaries

Executive Report Summaries

A quick overview of the campaign's health and whether things are on or off track. 

Executive Proposal Summaries

An outline of your client or prospect's current challenges and proposed solutions.

Executive Report Summaries

Specific marketing goals and performance, including any significant achievements and numerical insights.

Executive Proposal Summaries

Specific insights based on your agency's research on the client and their market, such as an SEO site checkup report. 

Executive Report Summaries

What has been accomplished during the reporting period, including key milestones on campaign deliverables.

Executive Proposal Summaries

Brief points on the competitive landscape and any existing or untapped opportunities.

Executive Report Summaries

Upcoming initiatives, forecasts, projections, and recommendations.

Executive Proposal Summaries

Your client or prospect's target market (or possible demographics that may not be on their radar).

Executive Report Summaries

A recap of the targets that your agency is working toward hitting.  

Executive Proposal Summaries

A quick overview of what differentiates your agency and makes you the best choice for this project. 

Executive Report Summaries

Additional services that your agency offers (if they are in line with the client's needs).

Executive Proposal Summaries

Additional services that your agency offers (if they are in line with the client's needs).
How Long Should An Executive Summary Be and Where Should It Be?
There's no cut-and-dry answer. However, a good executive summary should be between 5 and 10% of the length of the whole report (for a report that is 20 pages or less, aim for a one-page executive summary). Remember to keep an executive summary as concise as possible. 
An executive summary shouldn't be too drawn out or detailed. After all, you don't want to lose your client's attention at the very beginning of their report or business plan (which is where you'd typically include an executive summary). 
Do's and Don'ts of Writing an Executive Summary
When crafting that laser-focused, awesome executive summary, it's easy to get caught up with the details and lose sight of the bigger picture (it happens to all of us). Keep these points in mind to avoid missing the mark completely. 
| Do's | Don'ts |
| --- | --- |
| Include concise, relevant takeaways with specific numbers or results where applicable (e.g., revenue goals, notable KPIs, and financial projections)  | Don't include an excessive amount of information–remember, it's an executive summary and not a detailed overview  |
| Keep it relevant to your client's or prospect's business | Don't overload an executive summary with services or findings that don't apply to what a client or prospect is trying to achieve |
| Research a prospect and infer their business needs based on data or research (e.g., finding room for improvement or gaps in processes based on an SEO audit) | Don't assume a prospect needs your agency's services without doing your due diligence into their unique situations (e.g., a client that doesn't even have a social media page won't need a social media audit)  |
| Consider your client or prospect's pain points and how your agency provides a specific solution | Don't overgeneralize or have too wide of a scope that loses a client or prospect at the very beginning  |
| Create an executive report template that is easily repurposed and customizable | Don't just copy and paste or take shortcuts that can hurt your agency's credibility–take the time to understand each client's needs |
| Conduct a competitive analysis to provide useful insights into the existing marketing landscape | Don't use fear-mongering or a hyper-focused approach on competitor activity to induce anxiety or other negative feelings (it may even come across as desperate on your agency's part) |
Agency Tip: Whether you're sending an SEO proposal or social media proposal, remember to tweak your executive summary templates as needed based on your client or prospect's individual needs. 
An Example of An Executive Summary in Action
Now that you know how to craft an executive summary, you may be wondering what a great one actually looks like. Consider the executive summary example below to get you started.
As you'll see from the above example, reiterating your agency's performance, efforts, and targets reinforces credibility and authority.
Including an Executive Summary In Your Report Templates
If you are creating regular client reports, it's always best practice to include a report summary at the beginning of your marketing report template, which can be tailored based on the intended recipient. 
If the report is being received and read by someone who needs to know the granular details, focus on those. Examples of details include:
Specific campaign highlights, such as the performance of PPC, Social Media, or SEO campaigns

High-level details on spend, revenue, and ROI by channel 

Roadblocks and opportunities that your client should be aware of 

Tasks that have been completed as well as those that are planned for the next reporting period. 
If the report is intended for a C-level executive, take a step back and focus on the bigger picture, including: 
Overall program success against deliverables

Attributable revenue and ROI to highlight the value of the program

Next steps in the program to drive additional growth
Use any of the 15 pre-built marketing report templates and customize the report summary section based on the intended audience.
Agency Tip: When creating a client proposal, include your agency's add-ons and other relevant services (such as the example below) to highlight the other areas where you can provide value-added services. Notice it's straightforward and also includes a call to action.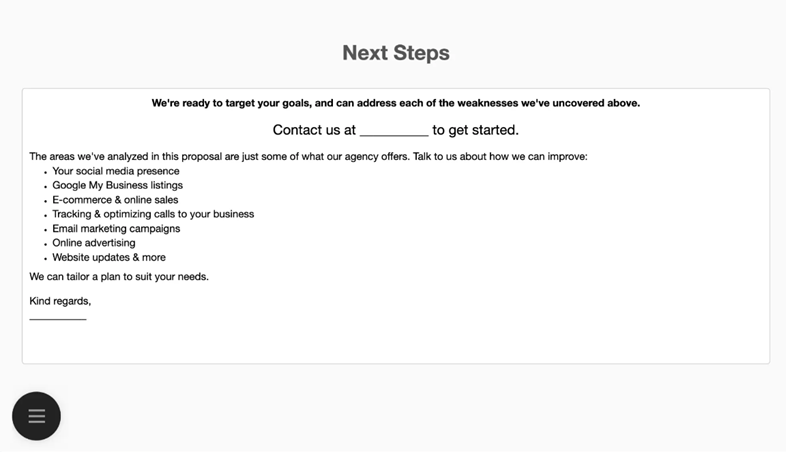 Executive Summaries Improve the Client Reporting Experience
Keep these words in mind when creating your executive summary: straightforward, concise, results-oriented, and actionable. 
Once you get the ball rolling on creating an executive summary, it becomes easier to create and keeps your agency on the path to success. And it doesn't have to take forever to produce.
And there you have it! Use these tips to create effective executive summary templates that save you (and your client) time and improve the overall client reporting process.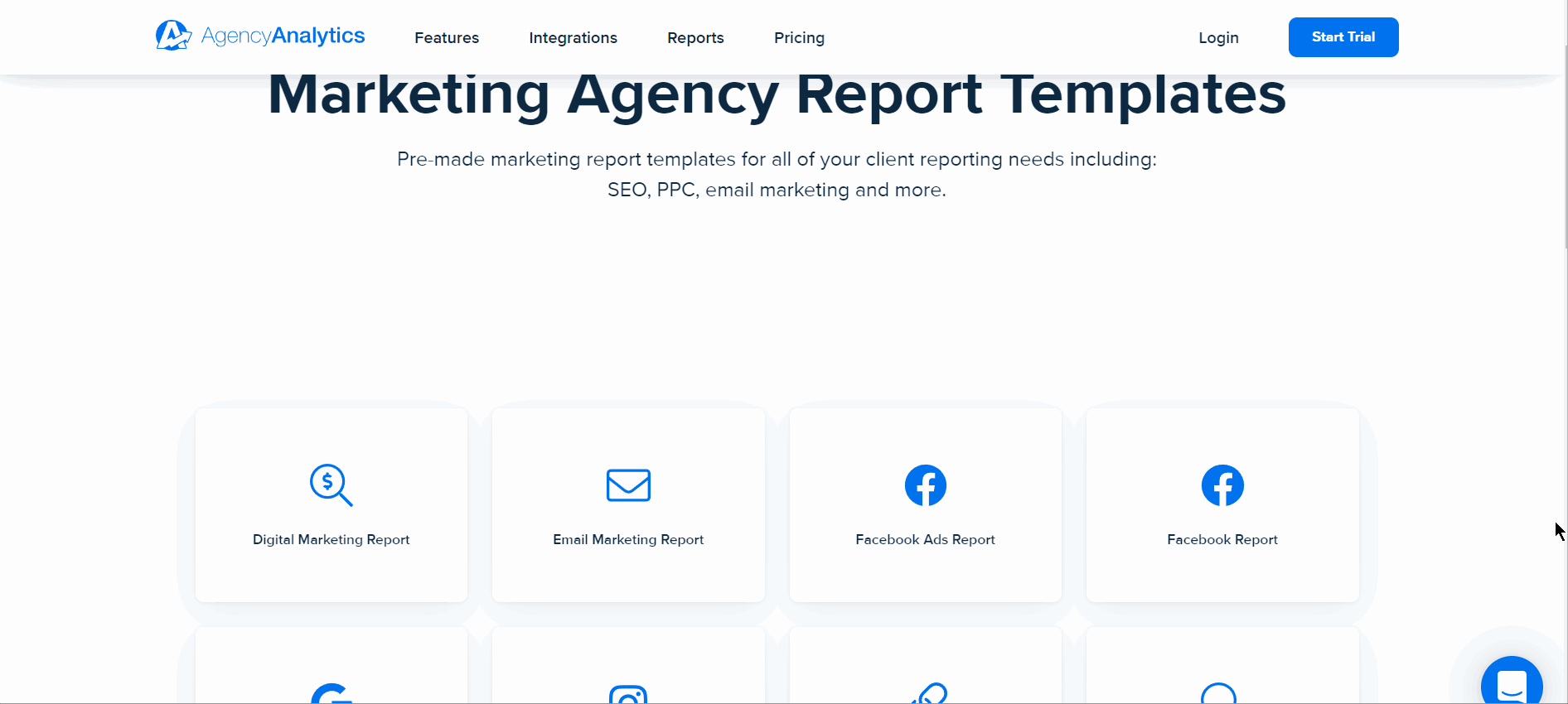 Take the manual work and overthinking out of the entire process by using a platform like AgencyAnalytics. Creating customized, white-labeled reports has never been easier. With the click of a button, automate your client reporting, use our existing executive summary templates, and create value for your clients month after month.
Save billable hours each month and take your client reporting to the next level. Try AgencyAnalytics free for 14-days–no credit card required.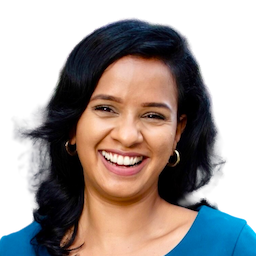 Faryal Khan is an experienced marketer and brand photographer with a passion for content creation. She creates value for brands through storytelling and captivating visuals.
Read more posts by Faryal Khan ›
Try AgencyAnalytics risk-free for 14 days. No credit card required.