We're not going to sugarcoat it. Performing an audit on anything is always going to be a time-consuming task, but because Google Business Profiles are crucial for your client's local SEO, your agency should perform a regular audit to boost your client's rankings. 
Google is frequently updating its platform, so the best practices you currently have in place for your client's Google Business Profile (GBP) listing may not be relevant anymore. Or, perhaps, vital business information such as operating hours or contact information has changed. If their listing isn't driving as much traffic as it used to, it may be time to perform a Google Business Profile audit.
"We're always trying to populate our clients' Google Business Profile listings with fresh content to help Google, and customers better understand what our clients do and where," adds Lane Rizzardini, Co-Owner of Marion Relationship Marketing.  
Optimizing your client's listings is critical for new and existing clients. Here is a how-to guide to performing a Google Business audit to get your client's ranking where it should be. 
This article covers: 
Get the Free Google Business Profile Checklist
Keep these useful tips, insights, and ideas handy whenever you need them.
Why Should You Run a Google Business Audit? 
Having an optimized GBP listing helps your clients outrank their competition in local searches.
"Google Business Profiles help generate more customers by being eligible to rank in the map pack as well as having a knowledge panel for branded searches." - Brian Hong, Owner of Infintech Designs.
If your clients' GBPs are filled out properly and optimized, they have a better chance of gaining more real estate on the SERP with a knowledge panel shown below:  
Some of the most common errors (that affect businesses of all sizes) found in Google Business Profiles include: 
Make sure that your client's business name matches their real-world business title. No need to confuse customers with different names on business cards, websites, etc. Also, do not intentionally add keywords to the business name.
Your client's GBP should have the most up-to-date information like business hours, phone number, etc. You don't want to make it difficult for customers to do business with them. Google also allows you to set special hours for holidays or events to ensure their business hours are always accurate. 
Unfortunately, profiles can be maliciously 'claimed' if the profile has not been verified. If you come across misleading information or fraudulent activity, you should immediately report it to Google. 
Fake or misleading reviews
Fake negative reviews damage your client's brand reputation. This includes negative reviews left by competitors or former employees. But fake positive reviews can also be harmful, as they can lead to a lack of trust in your client's business. Remind your clients not to review their own business (including staff), not to review competitors, not to incentivize reviews, and not to use review management software that violates review platform guidelines. 
Poor quality or outdated photos 
Profiles with photos are more engaging than profiles that don't have any—however, quality and accuracy matter. Ensure your client's online reputation is maintained through good-quality media. 
Not responding to questions.
If your agency (or your client) is not monitoring or responding to Google's Q&A feature, you risk someone from the public responding with the wrong information. 
"The majority of people rely on Google for their search efforts,", says Hannah Moen, Senior SEO Specialist at Delmain.  "You want to be where the people are. Having an active and informative Google Business Profile can be the difference between an instant connection and a pass to the next profile."
Running a Google Business Profile audit is the perfect solution to generate an actionable checklist for recommended optimization strategies. Implement the suggestions to help your clients' GBP profiles get more visibility and drive more online and foot traffic to their businesses.
Another great reason to run a GBP audit is to help your agency stand out from the competition. This audit delivers value and builds trust with your clients, generating more revenue for your agency in the long run.
Agency Tip: Photos, videos, and virtual tours are also an important part of your client's Google Business listing. You'll want to upload photos that come directly from your clients so you have a better chance at what's being displayed instead of what Google users upload. Plus, these assets encourage engagement with your listing and this is a key ranking factor on Google.
Google Business Profile Optimization Checklist & Audit Template 
Eliminate the guesswork and follow this optimization checklist and audit template to boost your client's Google Business listing.
Get the Free Google Business Profile Checklist
Keep these useful tips, insights, and ideas handy whenever you need them.
"The most important things our agency looks for when performing an audit is missing and inaccurate information. It may seem obvious, but the amount of clients we pick up with outdated information on their profiles is astonishing. And we're not just talking about a missing social link. We're talking about incorrect phone numbers or old website URLs that don't exist anymore." - Matthew Edwards, Founder of Mars Digital. 
The first step to optimizing a GBP listing is to make sure the business is a) claimed and b) that their basic business information is up to date. It's still best practice to ensure your client's business name, address, and phone number (NAP) are consistent across all online mentions. 
Business Info Optimization Checklist:
Official Business Name

Street Address 

Suite or Unit

City, State, Zip

Phone Number

Website Address

Email Address (company email address)

Short Business Description

Long Business Description

Primary Category 

Secondary Category

Business Logo 

Business Hours 
The next step is ensuring that your client's GBP will appear in local, smaller, niche markets and unique demographics. The relationship between where customers perform a search and where your client's business is physically located has never been more important. 
Follow this guide to audit your client's GBP listing: 
GBP Address Audit: 
Is this a service area? Or physical location? 

Where is the business located? (mention the city)

Is the business located in the city center? 

How far from the city center is the business? 

Does the address seem legitimate? (P.O. box/virtual office) 

The GBP address should match the one from the citations

What is the zip code of the business? 

Are the businesses listed in the prestigious 3-pack that have the same zip code? 

What is the zip code difficulty score for your main location? 
GBP Business Title & Website Link Audit:
What is the length of the GBP business title? (Check Google's guidelines for business-specific tips)

Do not use keyword stuffing for service, business title, or location keywords

The GBP should link to a website (link to root domain/city page)

The GBP link that links to a website should contain UTM tracking parameters

The website linking from the GBP should appear as HTTPS

The business URL should match with the one from the citations
GBP Business Hours Audit:
The business should consistently update business hours including holidays, etc.

Business hours should match the ones from citations

The listing should show popular times including day/time
GBP Category Audit: 
Ensure the business is using the ideal primary category 

What are the additional categories currently in use, and in which order? 

The GBP categories should mirror the actual service categories from the website 

The main website should include a single page for each of the service categories
GBP Review Audit:
The listing should ideally show third-party reviews (Facebook, Yelp, etc.)

You'll want customer reviews to include keywords, pictures, or come from Google's Local Guides 

What is the ratio between written reviews and 5-star reviews with no content? It's better to have reviews with content vs. empty 5-star reviews.

The business (or agency) should be responding to the reviews with relevant keywords
GBP Post Audit:
The GBP listing should be using Google Business Posts? 

What is the date of the latest GBP post that appears on the listing? You want to stay consistent with publish dates (aim for once a week).

What is the total post count? And post frequency in the last 90 days? (Posts more than 6 months old get achieved unless a specific date range was specified)

Try to include geo mentions in GBP posts

To to mention other locations close to the GBP in your GBP posts

Posts should contain links, content, and photos

Posts should link back to pages on the website (root domain, service pages, product pages, city pages)
GBP FAQ & Photos Section Audit:
The listing should have questions (and answers) in the Q&A section

Ensure the content of the Q&A section includes service/location keywords

Upvote good answers that are not your client's

How many photos does the listing have, and are they of good quality? 

How many photos have been posted by users vs the business? (Try to maintain a good balance)

Photos should accurately depict the business location (retail area, staff, etc.)
GBP Sitelink Audit:
Does the listing have booking/appointment options?

Can you include online appointments and on-site services? 

Additional profiles should be linked (LinkedIn, Twitter, etc.)

Display products/services including prices

Can you complete a 360-degree tour for the GBP listing? 
"We're modifying posts, offers, and photos most frequently for our clients. It's about leveraging every available option to the max. Women-owned business? Mark it! Solid seasonal promo offers? Feature them! Just took some new company photos? Highlight them! In our experience, the companies who do the little things well have massive success." - Ryan Redding, CEO of DP Marketing Services
Audit Local Optimization 
According to Google, local results are based primarily on relevance, distance, and prominence. So, their algorithms may decide that a business further away from your location is more likely to have what you're looking for than a closer business, therefore ranking it higher in local results. This can be very frustrating for a business when that algorithm is wrong. 
Optimizing your client's local GBP listing will help their business rank better in search results and help encourage people who see the listing to take the next step.
Audit your client's local listings by ensuring these key factors are up to date: 
1. Relevance:
Add complete and detailed business information to help Google better understand your client's business and match their profile to relevant searches.  
2. Distance:
If a user doesn't specify a location in their search, Google will calculate the distance based on what they do know about their location. You may have less control over this, but it's a good reminder to have updated address and location keywords in all local listings. 
3. Prominence: 
This refers to how well-known a business is. It's also based on information that Google has about a business from across the web like links, articles, and directories. Google's review count and review score also factor into local search ranking. The more reviews and positive ratings your client has, the better their local ranking will be. Be sure to report on your client's online reputation with detailed review reports.  
Keep in mind that your position in web results is also a factor, so search engine optimization (SEO) best practices apply, and you may want to perform an overall technical SEO site audit. 
Agency Tip: If you're editing business information for ten or more locations at once, you can create a bulk upload spreadsheet.
Competitor Comparison 
Everyone wants to beat the competition. Help your clients stand out by doing some simple research. Understanding the depth of competitor listings, your agency will know what needs to be added to be considered a relevant listing. Like increasing the number and quality of reviews. 
"Most prospective customers are searching online for what they need. An optimized GBP with lots of 5-star reviews stands out from competitors. Many users use Google Maps to search for businesses too, so making sure our client's business shows up is imperative." - Megan Boyd, SEO Account Director at AttorneySync.
In your search query, you'll want to use words that target niche or Primary Google Business category and target location. For example, 'lawyers New Jersey.'
Google will show what it considers to be the top three competitors in that area. This means the better your client aligns on the relevance, distance, and prominence elements, the more likely it is to show.
Once you identify your client's competitors, you can start comparing the listings. Look for things like:
Do they have a keyword in their listing title?

Do they have their target location in their listing title? 

Do they have a website and physical address? 

Do they have primary or secondary Google Business categories? 

What is their review count compared to your client's? 

Where do their links go to? (this is a possible area to identify an opportunity for your clients) 
When in doubt, follow the Google Business Profile Guidelines and make the optimizations you think will best serve your clients. 
Audit GBP Citation Listing 
Citations are any mention of your client's business name across the web, even if they're not directly linked to your website. Citations can include local listings, review sites, and their GBP listing.
Keeping citations consistent is super important for local SEO because it shows Google that the information on these sites is trustworthy. If Google sees varying information about your client's business, it may not show anything about their business on the SERP. 
Not all that long ago, it was a fairly common practice to use different phone numbers on different placements as a way to track the effectiveness of those channels. But that led to some unnecessary confusion.
Imagine you're searching for a local doctor's office, and the listing you find has a different phone number on Yelp vs. Google. The conflicting information might put just enough of a question in your mind that it deters you from visiting them, and you may choose to look for a completely different doctor.
"You want to make sure the NAPW (Name, Address, Phone, and Website) match other directories and are correct for the best customer experience," suggests Matt Sullivan, Founder & CEO of Torro Media. 
The final stage of your client's GBP audit should include checking beyond the Google Business Profile:
Name, Address, Phone Number (NAP) Consistency
Is the client's NAP consistent across all places on the web (this includes Facebook, Bing, Apple Maps, etc.)? It may be correct on GBP but incorrect on other directories, which can still cause issues with the profile ranking.
Citation Signals (any online reference to your client's business that features their NAP) can also impact ranking factors.
Identify Duplicate Listings
Use Google Maps to search for your client's business and check if there are multiple business listings present. It becomes problematic when a listing has duplicates because Google can rank one listing that has fewer reviews, etc., and filter out the listing you actually want users to see with more local business reviews. 
Agency Tip: Don't forget to check that your client's profile is 100% complete. Log in to the Google Business Profile and click 'Manage Location.' The completeness meter should be 100%. Google will suggest what needs to be done on their listing to make it complete.
GBP Insights Integration 
Get the most important Google Business Profile optimization insights all in one place with AgencyAnalytics. Provide your clients with Google Business Profile insights with reports and dashboards that include direct vs. discovery searches, search vs. map views, and more. Plus, compare trends with previous periods to monitor broad changes in your client's target market.
The Google Business Profile integration provides clients with a wealth of search data. Set it up to measure things like:
Customer engagement 

Google ratings and reviews

Call tracking 
And possibly one of the coolest features: adding your client's GBP pages to a powerful keyword rank tracker to monitor daily changes on both Google Maps and the local 3-pack. This means identifying keyword ranking gains and losses, which help your clients get ahead of the SEO game while boosting organic traffic! 
Ready to tap into the power of integrated Google Business Profile reporting for your clients? Start your free trial today.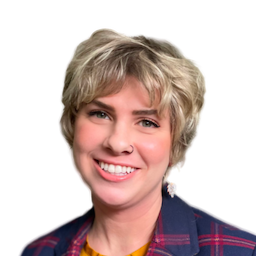 Richelle Peace is a joyful writer with a degree in Journalism. She loves writing web content, blogs, and social media posts. Whatever the topic, she's fascinated by learning and sharing.
Read more posts by Richelle Peace ›
Try AgencyAnalytics risk-free for 14 days. No credit card required.