So you've just landed a new client–and instead of having one business location, they have multiple locations or franchises.
Your agency might already be an expert in local SEO, but when dealing with more than one location, optimizing local SEO for multiple locations gets a bit trickier.
Not to worry. Although it takes some extra planning and organization, it's definitely possible to put together a strong local SEO strategy for multiple locations. We're here to help your agency build the best SEO campaign for their multi-location business. 
In this guide, we'll discuss exactly what your agency needs to know about SEO for your local business clients with multiple locations.
What Is Multi-location SEO?
Multi-location SEO is the practice of taking local SEO best practices and applying them to all of your clients' business locations. If a client's business is located in various different cities or countries, your agency needs a multi-location SEO approach to improve search traffic for various locations and reach customers where they're at. 
Local SEO humanizes and brings local businesses closer to their target audience, in an increasingly globalized, digitalized and competitive business context.

–Anthony Guilhem, President, Momentumm Digital
Let's say your client has a clothing retail shop in Philadelphia and a second location in Pittsburgh. Or you could be dealing with a large orgnization with multiple retail locations across several cities, states, or even countries. Even Starbucks, a massive nation-wide chain, needs to be found when someone searches for "Coffee Near Me." Whatever the case, they will want locals to find the shop nearest to them at the top of the SERPs. 
Implementing a multi-location SEO strategy lets search engines differentiate between your clients' multiple business locations. This gives their local customers relevant information on the products or services available near their location. 
Google's Approach to Multi-location Businesses
First, we need to understand how Google crawls local listings on the SERPs. Your goal should always be to make all of their location information on their website as clear as possible so Google knows where to rank your client's site.
Your strategy should include things like optimizing a client's citations and any mentions of their business around the web. After all, Google considers how their name, address, and phone number (NAP) appear across the web to determine how to rank them in the SERPs. 
So it's in your client's best interest to ensure their business mentions are consistent across the web for each location.
How Do You Rank Multiple Locations on Google?
Getting your clients' businesses to rank in multiple locations, cities or neighborhoods can be tricky. But we've nailed down a few key steps for your agency to follow:
1. Optimize Each Location's Google Business Profile 
Having a GBP listing is non-negotiable for your local business clients. And if they have multiple business locations, they should also have multiple Google Business Profiles. 
Get started by creating a Google Business Profile listing for each location. But first, you'll need a Business Location Group. This is important because any time they want to create a post or an update, you can do it from one location across several profiles at once. Google will give you the option of bulk-uploading information to streamline the entire process. 
As you fill out this information, keep the following tips in mind:
Make sure to link to each location's individual page on the main website. In other words, link to https://awesome-business.com/city, not just https://awesome-business.com.

The phone number for each listing should put customers directly in touch with that location. Don't provide the central office's phone number.

Ensure the business name is the same across all listings. Don't include city or other geo-specific words in the name.

Select as few categories as possible from the list Google provides, and ensure they're consistent across listings. The only exception is if two locations provide very different services, but that's uncommon.
To optimize their multi-location GBP listing, be sure to fill out specific business details for each location. This can be done by uploading a spreadsheet to their GBP and requesting bulk verification.
Agency Tip: The more relevant information you give Google, the easier it is for the algorithm to match your client's listing to the searcher's inquiry. Maintaining their GBP listing and keeping their information up-to-date is one of the most effective ways to rank organically in the SERPs.
Other multi-location SEO concepts to incorporate in your GBP optimizing strategy include: 
Posting frequently (using high-quality photos and videos)

Use local keywords (but avoid keyword stuffing) 

Manage reviews 

Answer questions 
Read More: We've created a full Google Business Profile audit checklist to help optimize your clients GBP profile.
2. Determine Which Areas to Target
The first step to getting clients' multiple locations to rank on Google is choosing which location-oriented pages you need to create in the first place. Obviously, this would include any location where the client has a physical presense, such as a storefront or office. However, it can–in many cases–expand to their service area. 
Start by making a list of the top five or six locations closest to your client's local business. You don't want them to rank for a location that's 2 hours away, for example, but perhaps one that is 30 minutes away. Think about where their customers are most likely coming from to visit their business and create a location page for that city or area. 
Part of this local SEO effort will depend on how readily available your client's products or services are. For example, there's limited value in trying to fight for a spot to rank for your client's coffee shop in a town that's 30 minutes away, but a Peruvian restaurant or a specialized dental practice may be worth the drive.  
Then, do your keyword research. Look at the search volume and how difficult it is to rank for particular keywords. For example, can you implement keywords such as "law firms in NJ" or "legal help in New Jersey"?
We also recommend using Google Search Console to see popular search queries that are getting your client's website to appear in the SERPs. This information helps you determine if it's worth it to build an entire city page based on the keyword volume. 
And finally, it's crucial to look at who your client is competing with. Type in the keyword you're trying to get your client's business to rank for, and take note of the big brands that may be their competitors. This will help you choose your battles wisely and not waste time, money, and resources against a goliath in their industry. 
3. Writing Relevant Content On Location-Specific Pages 
Pay close attention to the content that is on the top competitors' websites and see if there's a way to incorporate similar content (without completely copying, of course) across multiple locations. 
What should go on a location page? At a minimum, each page should contain the following business information:
Address

Phone number

Business hours

An embedded Google map

Any specials unique to this location

Any services unique to this location

At least a paragraph of unique content that contains location-based keywords

Directory links, such as Yelp links
Two things that shouldn't go on a location page are duplicate content and contact information for other locations. In other words, a central multi-location SEO best practice is NOT copying and pasting the same generic text on all your client's location-specific pages, and don't include nearby locations' addresses or phone numbers.
And consider local keywords when crafting content. For example, some locations may call it pop and others may call it soda, and that's a key distinction when developing a localized strategy.
Agency Tip: Try to include location-specific content such as a Google Map location, coupon, or discount code that only customers in that area can use.
When running multiple location SEO projects, bring credibility to the page by incorporating reviews and highlighting products or services that are specific to that location. You want Google to understand that this city page is relevant to the location you're trying to help your clients rank for. 
4. Extend Their Reach With Location Pages 
If a client doesn't have a physical location in targeted locations, there are still ways to gain some exposure for the client. For example, create pages within their website that have the city's name that they're trying to rank for. 
Consider this scenario: 
Your client has a law firm located in Philadelphia but they want to show up in the map pack in New Jersey. Although Google will most likely show closer results in the map pack to the searcher in New Jersey, your client can still organically rank first (right below the map pack) by implementing city pages.
Location or city pages may not drive a lot of traffic, but if you check your clients' Google Analytics, you'll find they typically get higher conversion rates and rank for more keywords. And, the more location-specific pages you create for your clients, the more they will likely be rewarded by Google. 
All of their location pages combined are a worthwhile strategy to increase conversion rates–something your agency should highlight in a white-labeled SEO report to showcase the value you're bringing.
As noted earlier, SEO for multiple locations doesn't mean simply posting the same page over and over again with a different city in the title tag. The content needs to be unique and relevant to that location.
We start with a local SEO audit–if you don't know where you are, you can't get to where you want to go! After that, we do local keyword research to make sure we're targeting those with the highest ROI. We then get their Google business listing optimised, target local citations, tune-up the website content to include the right keywords. Of course, the local SEO report is included so clients can see what's getting traction.

–Michelle van Blerck, Communications Manager, Digital Freak
Create local SEO monthly reports in minutes with a template from AgencyAnalytics. Start your free 14-day trial today!
7 Ways To Optimize SEO for Multiple Locations
Here is a list of strategies for your agency to help boost your clients' multi-location SEO campaigns. Be sure to bookmark this article and reference it as needed.
1. Site Structure for Multi-location Businesses
When most agencies are confronted with a situation like running multiple location SEO campaigns for the first time, they often wonder: "Does my client need a separate website for each of their locations?"
The short answer is no. At first glance, it might seem to make sense for a local business to have a unique website for each location. In the long run, however, this is bad for both search engine optimization and user experience.
First, it confuses customers when a single brand has multiple homes on the web, especially if those sites aren't consistent, quality-wise. Secondly, it's hard enough for a single website to gain traction in search engines—imagine trying to achieve the same goal with numerous websites at once!
Besides that, websites can be expensive to build and maintain, making it impractical for businesses with limited budgets or dozens of franchises.
So what's the best approach for multiple location SEO? Capitalize on URL structures!
Build a Clear URL Structure
After building your clients' location-targeted pages, you'll need to create a clear URL structure that Google understands.
Start with one main business website for your client. 
For example, https://awesome-business.com
Location landing pages can be set up as subdomains, which look like this: 
https://city.awesome-business.com
Or as subdirectories, which look like this: 
https://awesome-business.com/city.
Google has said there's not much difference between the two regarding search engine optimization, including multiple-location SEO. Whichever you choose, each location needs to have its own unique URL.
Optimize Each Location's On-Page SEO
After creating individual location pages full of useful information, it's time to optimize each location's on-page SEO. 
To do this, check each page's title tag, meta description, and H1 tag. Each of them should contain geo-specific keywords for the location. In addition, tell Google more about each location by adding structured data to the page. You can do this with Google's structured data markup helper.
Here's an example of structured data in code from Google: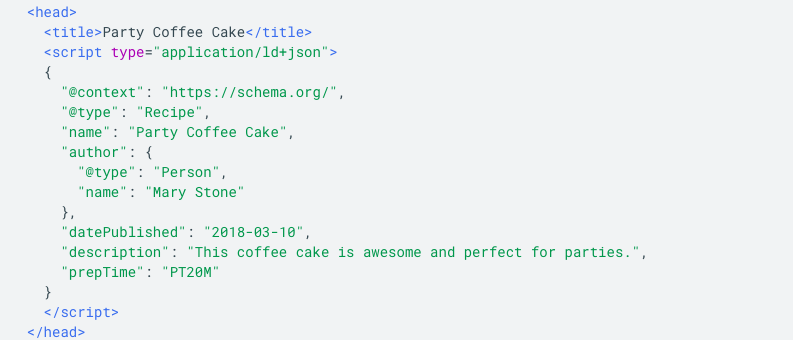 Finally, check that Google can find your client's location-targeted pages. If the pages can only be accessed through a search function or dynamic branch finder, Google won't be able to crawl them, and all your optimization will be for nothing. Ensure all the pages get crawled by submitting an XML sitemap to Google.
2. Spread the Word
Your client's website is all set. Great. What's next?
Once your clients' GBP listings are good to go, repeat this process to create similar listings on other third-party sites. Bing Places for Business and Yahoo Local Listings are two good places to start. Yelp, Yellow Pages Online, and Facebook are also worthwhile. A Google search for industry-related local business directories can help you find other relevant places to list your client's local business as part of their multiple-location SEO approach
Don't fall into the trap of creating too many listings, though. Unless you're actually dealing with a nationwide franchise that has dozens–or even hundreds of unique locations–creating too many irrelevant listings won't help your client that much, and they could actually be harmful.
Why? Well, Google pays attention to whether a company's business profile is consistent online. If the business name, address, or phone number varies from listing to listing, it hurts their trustworthiness, and Google can lower its search rankings accordingly. It's also easier to monitor and update your client's information when you've only got to deal with a limited number of listings.
When dealing with SEO for multiple locations, everything becomes exponential. 10 locations x 10 directories = 100 business listings that need to be checked for accuracy.
This leads to an important final point. If other people talk about your client's business online, they might inadvertently provide inaccurate or misleading information. This can hurt your client's SEO, even though it's not their (or your) fault. Because of this, you'll want to Google your client's business regularly and check on the information you find. If you discover inaccurate information anywhere, contact the site right away and request that it be changed.
3. Manage Your Clients' Citations 
As previously mentioned, Google will look at all the places your client's business is mentioned on the internet. So, it's imperative to create consistent citations to help Google easily understand its business information. 
Depending on their industry, your client may have business information on a variety of local directory sites. However, some places to check include regularly as part of your agency's multiple location SEO program: 
Yelp

Bing

Google Business Profile

Yahoo

Yellow Pages
If you find any inconsistencies, correct them and update them as necessary.
Agency Tip: Use local citation tracking tools to quickly identify any inconsistencies in your client's business mentions across the internet. They're also handy if you need to update business information in one place instead of manually updating each local citation.
4. Reviews 
Reviews are another key part of a local business's reputation. As most business owners know, however, getting online reviews for even a single location can be tough.
How To Help Your Client Generate Reviews for Multiple Locations
If you help your client with content marketing, one way is to include CTAs encouraging customers to leave reviews on Google or Yelp. For even better results, though, your client will often need to actively ask customers for reviews in person. That's because customers are most likely to write a review immediately after having a positive experience with a brand.
Coach your client to ask for reviews in a variety of ways. One simple way is to suggest they include a request for reviews on their receipts. Printing something like, "How was your experience with us today? Let us know by leaving us a Google review!" on every receipt can go a long way towards encouraging more customers to leave feedback.
Sending follow-up emails with links to Yelp or Google Reviews can also work. Your client can also offer an incentive, such as an entry in a giveaway in exchange for reviews, as long as they don't stipulate that the review must be positive.
It's important to respond well to reviews, too. Someone should be in charge of monitoring reviews and dealing with any negative ones. When handled correctly, bad reviews can actually bolster a brand's image by giving them a chance to show off their great customer service skills.
Lastly, reputation management tools like Synup help keep your review campaigns maintained and tracked. When you're managing multi-location businesses, it's easy to lose track of locations. Investing in a few key tools will have a big payoff!
Integrate with your client's Google Business Profile, Yext, BirdEye, Yelp, Trustpilot, Grade.us, BrightLocal, or Vendasta with our review reporting tool. Give your clients a bird's eye view of their online reputation across multiple platforms and highlight any areas that need improvement to boost their local SEO efforts.
Read More: An Agency Guide to Managing Yext Listings
5. Create a Link Building Strategy 
Building links takes time for any SEO strategy and can take even longer for a multiple-location SEO program. Taking shortcuts won't be worth it in the long run. 
Build links for each of your clients' location pages by prioritizing which locations they want to rank for immediately. One quick and easy way to get started is by building local listings on major aggregate sites for each location (Yelp or industry-specific directories, for example). Also, look for local links from chambers of commerce or city-level directories, as well as other off-page strategies like guest posting nearby businesses.
Finally, consider any internal links that could be added to each location page. Are there other relevant links or updated posts that could add context or quality to a location page? 
Agency Tip: Take your link building strategy to the next level with by integrating your client's PPC campaigns with their location pages. Experiment running some ads that use location targeting to build brand awareness and generate direct traffic. 
6. Put a Content Strategy in Place
Aside from creating location-relevant content for your clients' multi-location SEO strategy, we recommend building up their authority by: 
Producing high-quality, in-depth, long-form content for each business location 

Include shorter pieces of localized content to explore related topics. This can go beyond the client's products or services and talk to the location the business serves, e.g. Top 5 Events in X City This Summer.  

Address any questions from local customers (on their GBP listing or in search queries) 

Update and expand on content with more detail and value over time 

Audit pages that aren't gaining traction or ones that are competing for the same keyword
We focus heavily on content creation and the internal keyword side of local SEO. With Google placing a heavier focus on expert content and authoritative material for ranking websites, the best place to showcase that our clients are experts in their field, in any given location, is to provide proof through our websites, blog posts and project pages.

–Bec Moloney, Senior Account Manager, Redsteps Consulting
Multi-location SEO Common Issues
After implementing all of these multi-location optimization strategies, your agency will want to avoid some of these common mistakes that would make your work counterproductive. 
A static sitemap that isn't being updated with new content 

Ignoring overall site maintenance 

Not generating new reviews 

Difficulty getting popular keyword ranking tools to manage the results for multiple locations (Hint: AgencyAnalytis makes multi-location rank tracking easy!)

Missing regular website audits (including if your client acquires a new site that may have duplicate content or other SEO issues)

Leaving the location out of the title or meta description so that it doesn't appear as part of the listing when potential customers search locally.

Not incorporating a long-tail and short-tail keywords into your multiple-location SEO strategy 

Mismanaging GBP locations (duplicate or old, forgotten listings confuse Google)  
Track All of Your Clients' SEO KPIs in One Dashboard
Don't forget to track your clients' data! AgencyAnalytics has a feature for multi-location SERP tracking. Track each of your clients' locations in a single dashboard to easily compare which locations are ranking well or not. Use these SEO KPIs as part of your agency's multiple-location SEO reports to quickly identify which locations need further optimization and highlight your agency's proactive approach.
Keep in mind that running SEO analytics for a local SEO campaign for multiple locations isn't that different from a single location. The principles are the same—you've just got to do a bit more legwork and keep track of the details.
It can be a complicated task, but with a good overall strategy, the right SEO dashboard or local SEO report, selecting the appropriate SEO metrics, and an efficient plan of attack, you help your client get more business at every one of their locations.
Scalable Local SEO Reporting Strategies
After you've helped your clients gain traction in local search engines, the next step is to send them a white label SEO report with the multiple-location SEO results. Many clients don't necessarily care about the technical details and instead want the essential information presented in an understandable way.
To give you an idea of what to include in your SEO report, here are a few of the sections we've included in our local SEO report template:
Report Summary: First, you want to provide an overview of the report in plain English. This will often include the project goals and KPIs, tasks completed and results achieved.

SEO Site Health: Your report should include a white-labeled SEO site audit that identifies common problems that could limit the client's ability to rank for target keywords in each location.

Traffic Overview by Channel: Next, you want to show your client where their traffic comes from. This can include organic search, direct traffic, referrals, and paid search for each channel.

Conversion from Organic Traffic: Traffic is great, but clients want to see how it actually impacts their bottom line. You can do this by setting up Goals in Google Analytics, which can measure things like leads, purchases, or whatever else your client considers a conversion.

Keyword Rankings: Finally, keyword rankings are an essential part of any SEO report. This section indicates if your overall strategy is trending in the right direction.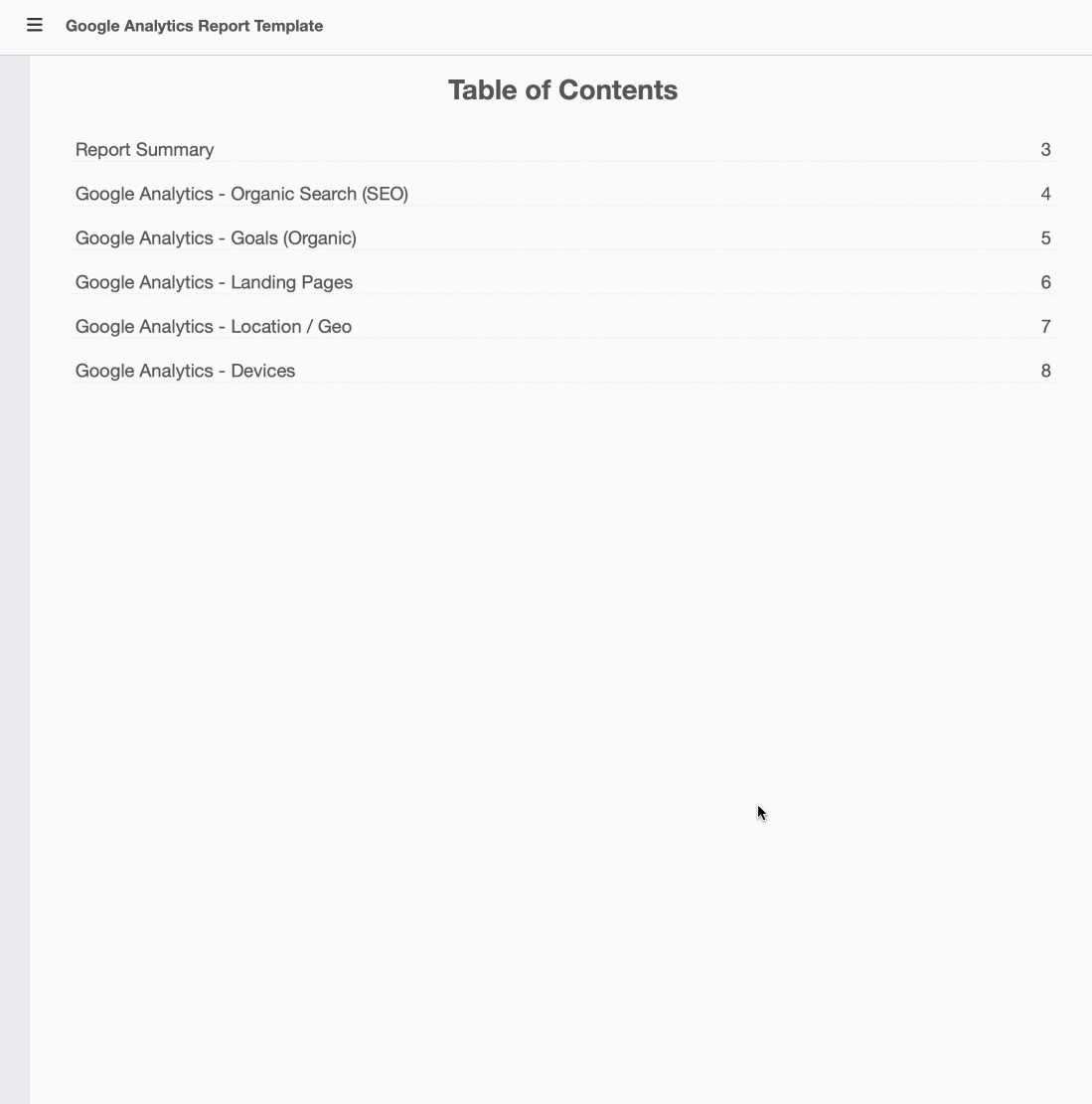 And multi-location SEO reporting doesn't have to be complicated, either. Combine all of their SEO data in one easy-to-read client report that saves your agency's time every month. Get started with your 14-day free trial today.
Joe started his career as a developer and since has created many internet businesses. He has now moved on to the position of CEO and has enjoyed all the challenges it has brought.
Read more posts by Joe Kindness ›
Try AgencyAnalytics risk-free for 14 days. No credit card required.